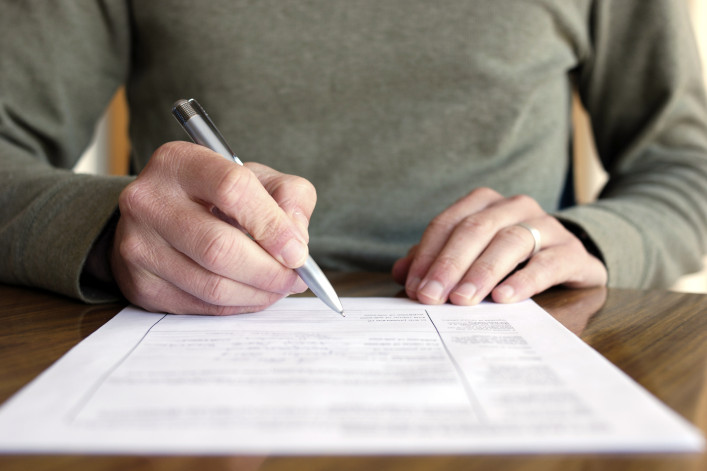 Note: BrickUnderground is in no way affiliated with New York City public housing. If you are interested in applying to this or other affordable housing developments, please go to the NYC Housing Connect website for information and instructions.
While a lot of ink gets spilled about New York City's affordable housing options (or lack thereof), if you actually want to apply for one of these apartments, the process can feel hopelessly unclear. In the interest of decoding it for our readers, we got the scoop on the city's "80/20" program, covering what it is, how it works, and most importantly, how to get one of those coveted apartments. Below, some key details:
What's the "80/20" program? Most of the affordable rentals you hear about these days are so-called "80/20" apartments. In 80/20 buildings, a developer has received a tax break, and in exchange, is required to make at least 20 percent of the building's apartments affordable for renters making less than 50 percent of the Area Median Income. (These apartments are also rent-stabilized, meaning there are tight limits on how much the rent can be raised every year.) However, sometimes developers make more apartments available, and broaden the income restrictions—you can actually still potentially land an 80/20 apartment if you're making six figures. Each 80/20 listing specifies that building's income requirements, so check that you qualify before you apply.
Where to find affordable apartments: First of all, take a walk around your neighborhood, and see if there are any new developments in the works; often, these will have application information posted on-site, and preference for half of the affordable apartments is given to current area residents (like you). And don't be afraid to become the "squeaky wheel": Take to social media to see if anyone in your network knows of any affordable housing options opening up. Beyond that, the city keeps a running list of new developments with open applications at NYC Housing Connect (click "Search & Select Affordable Housing"), and the Rent Guidelines Board has a more general list of rent-stabilized buildings as well.  You can also search regular listing sites like Craigslist and StreetEasy for the term "stabilized"—you'd be surprised how many rent-stabilized apartments show up. Get in the habit of checking these sites daily, as new listings can crop up at any time. Don't be afraid to look beyond the listings as well. Management companies and landlords generally keep waitlists of renters interested in stabilized units that may open up. Call the management companies who run buildings you're interested (C & C Apartment Management and the Mutual Housing Association of New York are good examples) and ask if there's a waitlist you can be added to. Ideally, you should be applying for 20 or 25 buildings per year.
How to apply: If you're applying to an 80/20 building listed on NYC housing connect, first, you'll need to make a profile on the website. (You can do that here). From there, you can either apply to a building online or request to be mailed a paper application, but do not do both. If you send multiple applications for the same building, you run the risk of being disqualified. (One thing to keep in mind: Even if you're not quite ready to apply yet, you can start turning yourself into an appealing candidate early on, by taking steps like cleaning up your credit score and settling up any outstanding utilities bills. More guidelines on this here.) Once you apply, you'll be entered in a lottery, and if you're selected, someone from the city will conduct a home visit to confirm that you actually live where you say you do, and that you're a good tenant.
In Case You Missed It: Every so often, BrickUnderground digs through the archives to find the best advice our experts have shared through the years.
Related: 
Apply to rent in a luxury Harlem building near Central Park for $675 a month
Win the NYC housing lottery: how to get an "80/20" rental
9 reasons to move to Jersey City right now [sponsored]
An affordable rental in Williamsburg? Now's the time to prepare
New Yorkers' biggest misconceptions about rent-stabilization
My exasperating, enlightening, ultimately successful search for rent-stabilized digs
Yes, you CAN apply to multiple affordable housing lotteries at the same time
Ask Sam: How do I find out if my apartment should be rent-stabilized—and if the landlord owes me money? [sponsored]
Brick Underground articles occasionally include the expertise of, or information about, advertising partners when relevant to the story. We will never promote an advertiser's product without making the relationship clear to our readers.