Ask a Co-op & Condo Lawyer
Our board is facing a parking space discrimination claim. What should we do?
Try to resolve the issue with the provision of a parking space
If space is limited, the claimant can be put at the top of a waitlist
The board should adopt anti-discrimination policies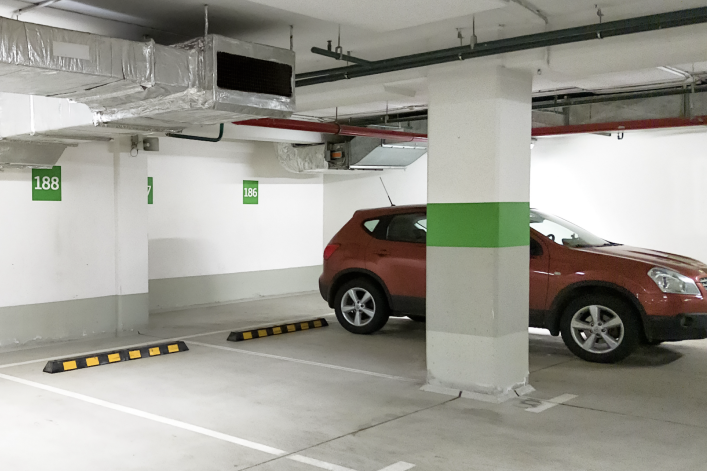 Our board is facing a parking space discrimination claim. What should we do?
"There are federal, state, and city discrimination laws requiring boards to make reasonable accommodations to residents with disabilities, if it will allow them to better use and enjoy their apartment," says New York City real estate attorney Steven Wagner, a partner at Adam Leitman Bailey, P.C. who represents tenants and apartment owners, as well as co-op and condo boards.  
If it can be shown that the resident has this specific need, a reasonable accommodation may involve allocation of a parking space or even a specific spot near the entrance. A similar accommodation might be the installation of a handrail within the building or changes to the entryway into an apartment to provide easier access for someone with a disability. 
"Another accommodation might be the installation of a washer/dryer in the apartment if the owner is not capable of getting to a shared laundry room," Wagner says.
How a parking space discrimination claim can be resolved 
In order to get the accommodation, the individual making the request must provide a letter from a medical professional or treatment provider—a primary care doctor, psychologist, or social worker—with specifics as to the request and the individual requesting it. 
When a board receives a discrimination claim the best possible course of action is to resolve it, Wagner says. Depending on the claim, this might be as simple as the provision of an accessible ramp. 
"If the individual is requesting a parking space and the building has a waiting list for parking, a person with a disability should be placed at the top of the list to accommodate them. You don't need to give them someone else's spot," Wagner says. 
Another important step is to notify your insurance carrier. You will want to know that you have coverage if the claim develops into litigation. 
"It's possible for a board to challenge a claim for an accommodation and refuse it entirely, but that can lead to a proceeding at one of the enforcement agencies such as the NYC Commission on Human Rights," Wagner says. The NYC commission's first action will be to try and resolve the dispute, so if you take this route, you'll have a chance to resolve the issue before a formal claim is made against your co-op or condo, he says.
Compensation for discrimination claims can be steep
A lawsuit for discrimination can be made by an individual or the NYC Commission on Human Rights. The implications of this are serious. If you settle with a claimant, the commission can still prosecute and award compensation to the individual who has been discriminated against. 
"Compensatory awards and civil fines can be fairly steep," Wagner says.
He cites a case where a mother and daughter successfully claimed discrimination when they brought an emotional support animal into their co-op, in violation of a no-pet policy. Instead of making reasonable accommodations, the co-op disregarded a valid letter from a treating psychiatrist, which confirmed the dog was an emotional support animal and gave comfort to the daughter so she might better use and enjoy the apartment. 
"The compensation awarded and civil fines imposed were in the region of $80,000 but could have been much higher," Wagner says. 
A board has privacy obligations
It's possible the person seeking a parking space did not disclose their need for accommodations at the board interview when they were applying. This is allowed.
"No one is obligated to disclose the accommodations they may need ahead of time, as it may result in them being rejected from the co-op," Wagner says. Even if the individual said in their board interview that they did not need accommodations, this cannot be not held against them. 
It's also entirely possible that the person requesting accommodations may not appear physically disabled. "The question is not whether they are disabled enough for the board, the question is whether someone who has expertise believes the accommodation is reasonable and whether it would allow them to better use and enjoy the apartment," Wagner says. 
Another issue Wagner has dealt with recently is whether a list of those in the building needing parking spot accommodations should be disclosed. 
"The answer is no," Wagner says. This would be a breach of privacy for those on the list. 
Protecting a co-op or condo board from claims
Typically a claim of discrimination is made against a co-op or condo board or one or two individuals. In some cases, the board membership has changed over time but the claim still stands. The new board will still need to address the claim. "The board may be required to make the accommodations and if necessary, pay compensation to the individual," Wagner says.  
Going forward, it's a good idea to have your building adopt an anti-discrimination policy such as these protections under the NYC Commission on Human Rights. These policies state, for example, that people with a disability are able to get reasonable accommodations. 
"If a claim is brought against your board and your building has such a policy in place in the governing documents, and you are also doing your best to follow that policy, it can help you in defense of a claim that the board has not acted properly," Wagner says.
Be aware that the deadlines for making an accommodation are relatively tight in the forms and policies recommended by the NYC Commission on Human Rights. "It's important that the board follows the policy and responds to the complaint or request for an accommodation within the timeframes set out in that policy," Wagner says.  
New York City real estate attorney Steven Wagner, a partner at Adam Leitman Bailey P.C., has more than 30 years of experience representing co-ops, and condos, as well as individual owners and shareholders. You can submit a question for this column via email or if you'd like to arrange a free 15-minute telephone consultation with Steve, send an email or call (212) 584-1973.
Brick Underground articles occasionally include the expertise of, or information about, advertising partners when relevant to the story. We will never promote an advertiser's product without making the relationship clear to our readers.