The median apartment sales price in Manhattan is over a million dollars, and the bulk of the available apartments out there are studios and one and two bedrooms. Still, it's possible to find a three bedroom in the city's skinniest borough for less than that. Mirador Real Estate's Gerald Couzens and Compass agents Brian K. Lewis and Eugene Litvak explain where to look in this week's Buy Curious.
The proposition
I want to get a three-bedroom apartment for my growing family. We'd love to stay in Manhattan, but aren't sure if we'll be able to swing it. Is it still possible to find a decent three bedroom here for under $1 million?
The reality
A quick StreetEasy search shows just 36 three bedrooms for sale in Manhattan at the moment, so they do exist. There just aren't a lot of them.
There are so few of them in fact that Litvak calls the prospect of finding one "dream-ish." And once buyers learn how limited their options are at the under-$1 million mark, "They quickly realize that this price point is the most competitive and that these units are often heavily contested," Couzens says.
It's also worth keeping in mind that "A home like this will certainly have an exotic element to it," Lewis says. "It is likely going to be a bit off the beaten path location-wise, and may have limited light and view. It may also need an extensive renovation."
Where should you look?
Our experts all point to Upper Manhattan as the most promising area for finding a three bedroom at this price, singling out Harlem, Hamilton Heights, and Washington Heights as the likeliest prospects.  
Lewis says that for those who simply can't see themselves living that far uptown, there are "pockets of value" in Midtown East near the East River, as well as on the East End Avenue corridor near Gracie Mansion, and in Battery Park City.
Would it be easier to find this outside of Manhattan?
Absolutely.
"The further a buyer is from the nucleus of prime Manhattan… the further their purchasing dollar stretches," Lewis says.
If buyers are receptive to the idea of moving to Brooklyn or Queens, Litvak recommends looking in Bushwick, Crown Heights, Canarsie, and Ridgewood.
"There is product there and it is actually quite attractive," he says.
Couzens says he makes a point to include the Bronx in these sorts of conversations.
"Although many people aren't receptive to the Bronx, unless they're familiar with it, there are… many fantastic neighborhoods there that [would be] great options for this buyer," he says. There are currently 74 three bedrooms listed for sale in the Bronx for under $1 million on StreetEasy, more than double what's available in Manhattan, including whole houses. On Zillow, which has better outer-borough coverage but doesn't let you search by a specific bedroom count, the number of listings in the Bronx jumps to 744—that's for houses and apartments with three or more bedrooms for under $1 million.
What kinds of buildings should buyers be looking in?
In Manhattan, it's co-ops, for sure.
"Co-ops tend to be more bureaucratic and restrictive, and, therefore, have a more limited audience," Lewis says. As a result, they normally sell for less money.  
To buy a co-op apartment, the buyer has to be able to pass the co-op board's application process, which can be brutal and time-consuming. Buyers need to be prepared for what Lewis calls "a full financial and social vetting."
That said, there are also a handful of condos out there at this price point. Buyers just may have to pound the pavement to find them.
A large two bedroom—co-op or condo—with a room that could be converted to a bedroom might be an option to look at, too, Litvak says.
Also, often a dramatically lower-than-market price on a co-op can be traced back to the fact that it's a Housing Development Fund Corporation apartment, which comes with restrictions on the buyer's income, and often, the profit that the seller can make on the sale.
HDFC co-ops are in short supply, and the income rules can be tricky to navigate. Couzens recommends not getting your hopes up about landing one of these.
What condition should you expect the apartment to be in?
That'll vary from apartment to apartment, of course. Even our experts' opinions conflict. Lewis thinks that a three bedroom under $1 million will likely be a fixer-upper.
"It'll be a bit away from the uber-convenient core areas of NYC, and may even be a five-flight walk-up," he says.
Litvak sees that as a good thing, noting that it will it make the competition pool smaller, since few buyers want to do extensive work.
But Couzens disagrees, saying that buyers should expect an apartment to be move-in ready if they're spending in the neighborhood of $1 million.
"Of course, there will be some sub-$1 million dollar units that are total fixer-uppers, but those are few and far between," he says.
Interest piqued? Here are five Manhattan three bedrooms, all priced under $1 million:
Priced at $840,000, this co-op (also pictured at top) has a renovated bathroom, a windowed kitchen with stainless steel appliances, 10-foot ceilings, and a flexible sublease policy. It's in an elevator building with a live-in super. Maintenance is $1,155 a month.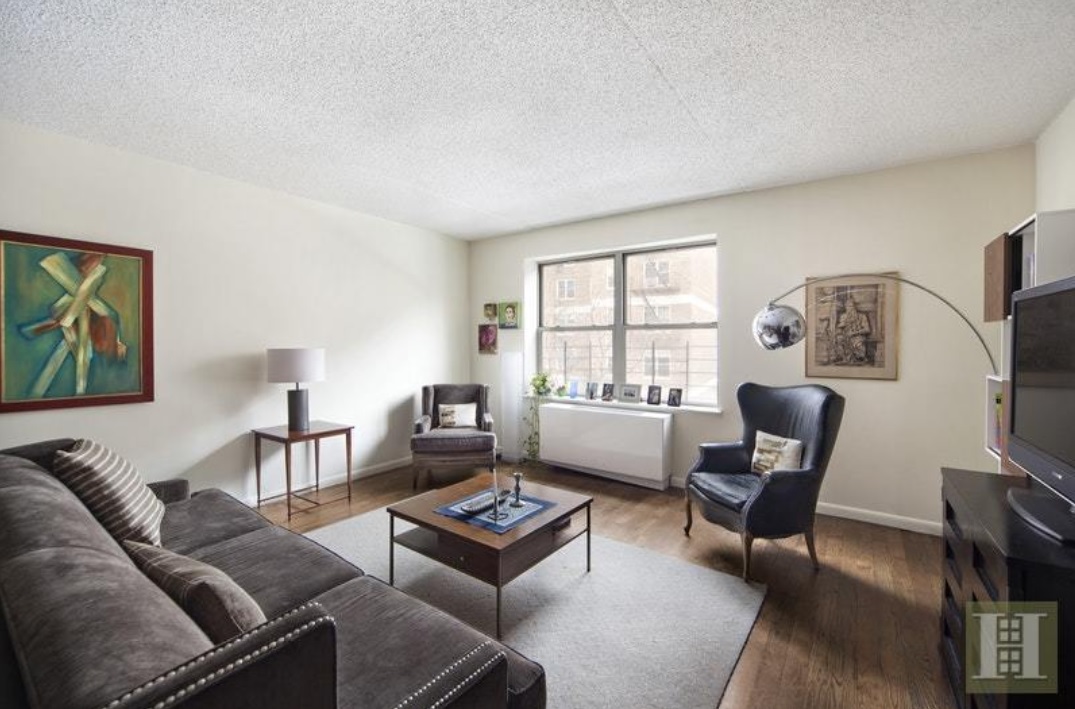 This three-bedroom, two-bath condo has a large, north-facing living room, stainless-steel appliances and granite countertops in the kitchen, a washer and dryer, hardwood floors, and lots of closets. It's in the Bennett Condominium, which offers a part-time doorman, a common roof deck, a gym, bike storage, a garage, and a live-in super.
The apartment is priced at $979,000. Common charges are $1,011 a month. Taxes are $71 a month thanks to a tax abatement in place until 2030.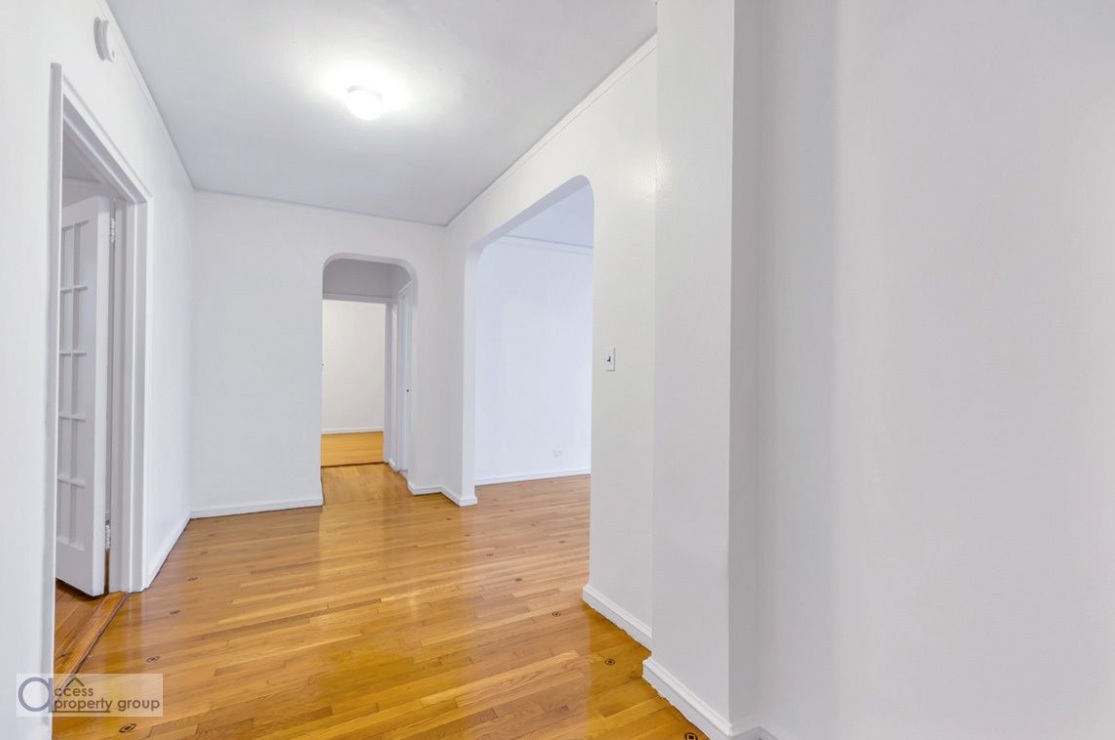 This 1,350-square-foot three-bedroom, two-bath sponsor unit co-op has six closets (including a walk-in), three exposures, and prewar details such as moldings, hardwood floors with walnut stencils, metal door frames, arches, and original wood doors. Since it's a sponsor unit, no board approval is required. The building is pet-friendly and has an elevator.
It's listed for $799,000. Maintenance is $1,393 a month.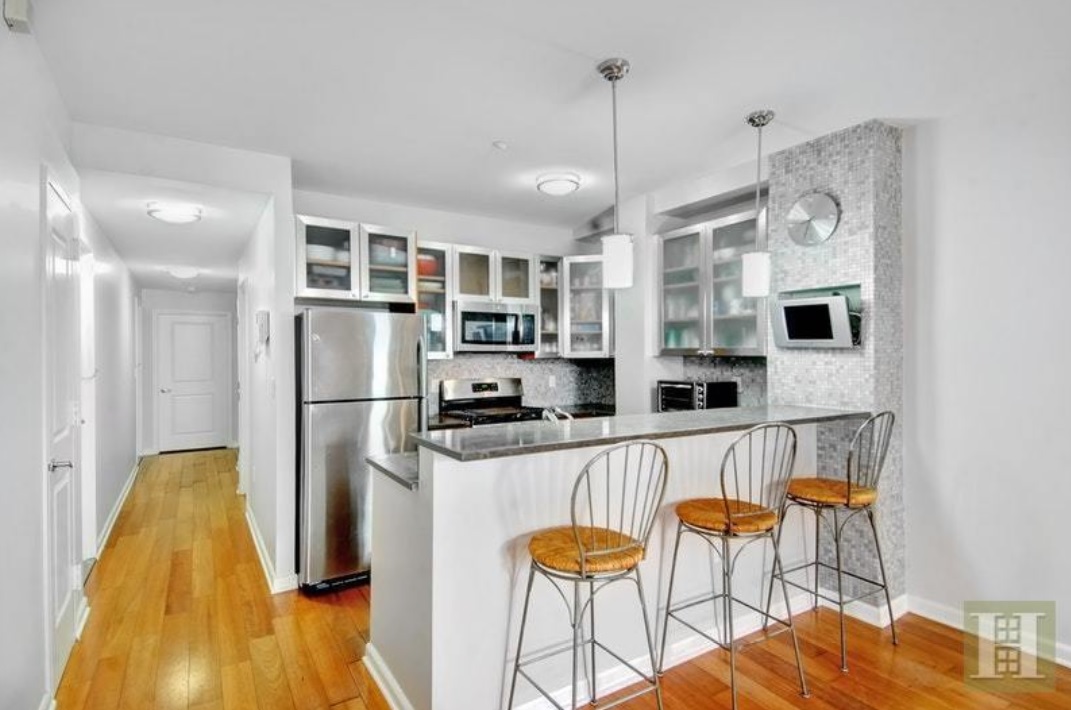 Priced at $939,999, this 1,124-square-foot three-bedroom, two-bath condo has private elevator entry, new stainless steel appliances in the kitchen, and in-unit laundry. It's in an 11-year-old building with an elevator, a common roof deck, and a yard.
Common charges are $703 a month. Taxes are $13 a month due to a 421-a tax abatement that expires in 2032.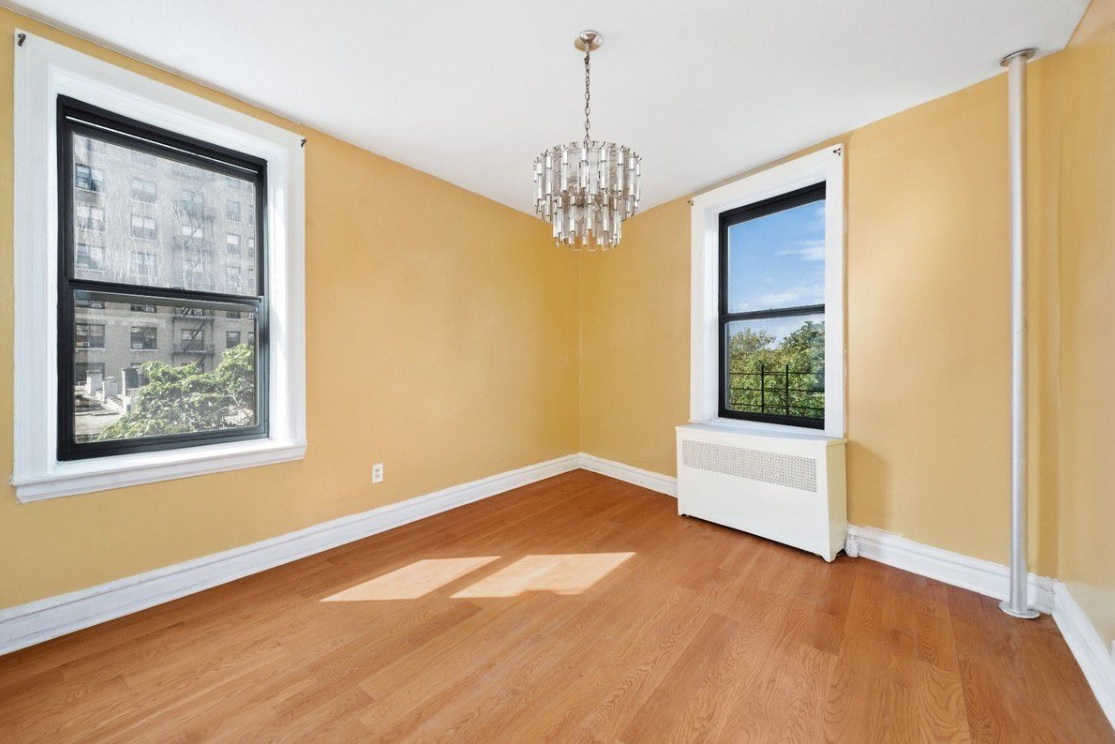 This three-bedroom HDFC co-op has high ceilings, a new windowed kitchen, a bathroom with a deep tub, and views of Riverside Park. It's priced at $480,000, and is in a building with a live-in super and storage space. Maintenance is $1,080 a month. The listing does not include income restriction details.
Brick Underground articles occasionally include the expertise of, or information about, advertising partners when relevant to the story. We will never promote an advertiser's product without making the relationship clear to our readers.