Loft beds certainly aren't everyone's cup of tea, but if you don't mind climbing a ladder to get to and from your bed, the tradeoff can be significant: higher-than-usual ceilings, and more space for living and hosting than you'd typically find in a non-lofted studio.
This co-op at 169 West 73rd Street fits the bill and is long on charm, with its exposed brick, tall windows, 11-foot ceilings, and classic wood flooring. The sleeping loft is spacious enough for a Queen-sized mattress, and appears to even have room for shelving and a TV.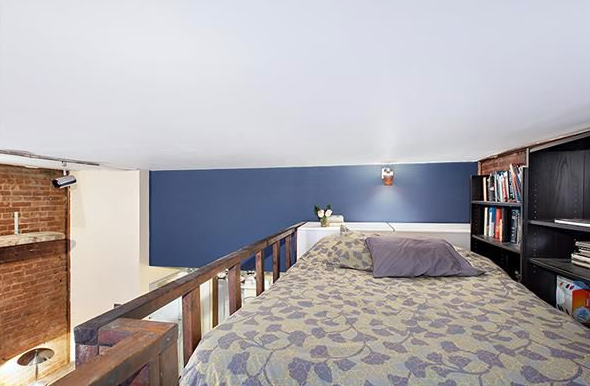 Down the ladder, the main living area gets plenty of natural light, and has a recessed wall, the better to fit shelving and storage.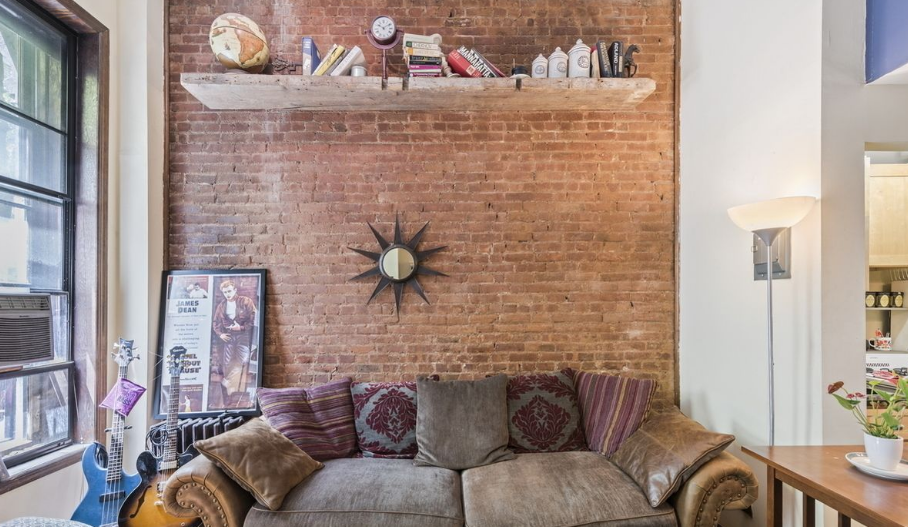 The kitchen has a decent amount of counter space, an all-important pantry for storage, and room for a full-sized fridge, none of which are a given in your average Manhattan studio.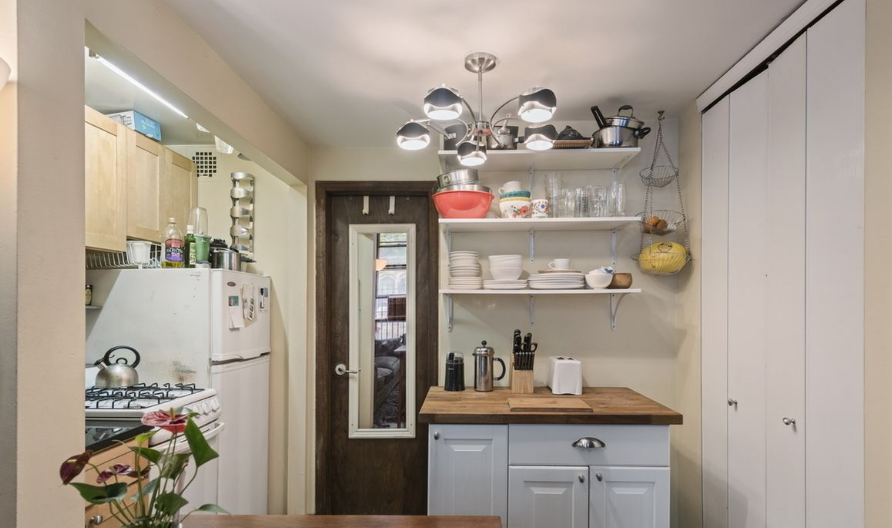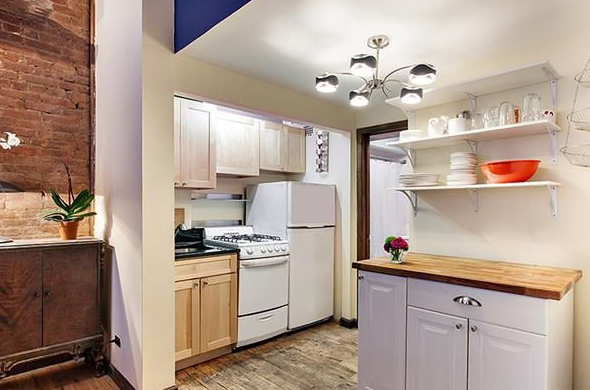 The bathroom looks fairly standard-issue, but well-maintained.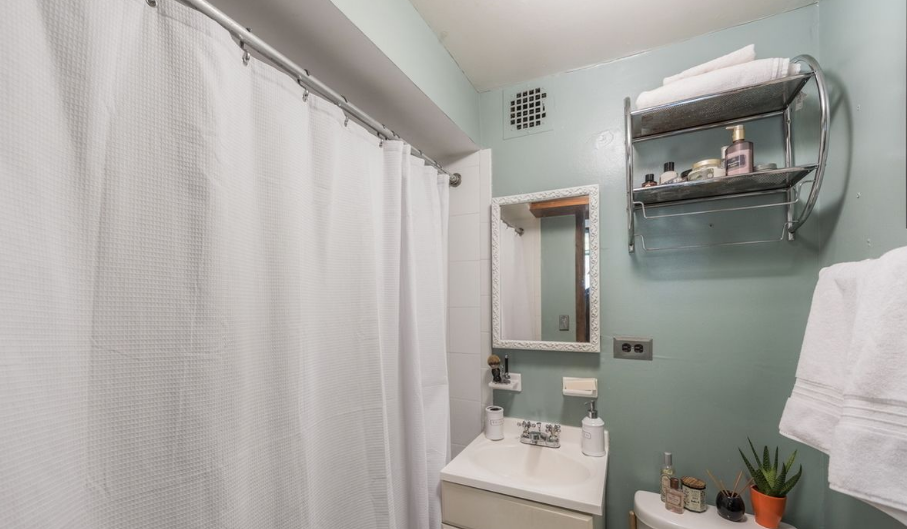 The building itself is described as a "well established" co-op comprised of three 10-unit brownstones, and while pets are permitted (with board approval) as is co-purchasing, sublets are a no-go and the listing says "sorry, no investors," so this will only be a fit for a buyer who plans to actually live here.
What do you think: Worth the $399,000 price tag, or for that money, would you prefer to be able to get into bed without a climb?