The third episode of this season of Girls, "American Bitch," takes place almost entirely within the confines of an apartment—a very covetable one, in a doorman building on the Upper West Side, where even the lobby oozes timeless New York style.
What Hannah Horvath (Lena Dunham) finds there, though, is something much more sinister. (Spoilers to follow.)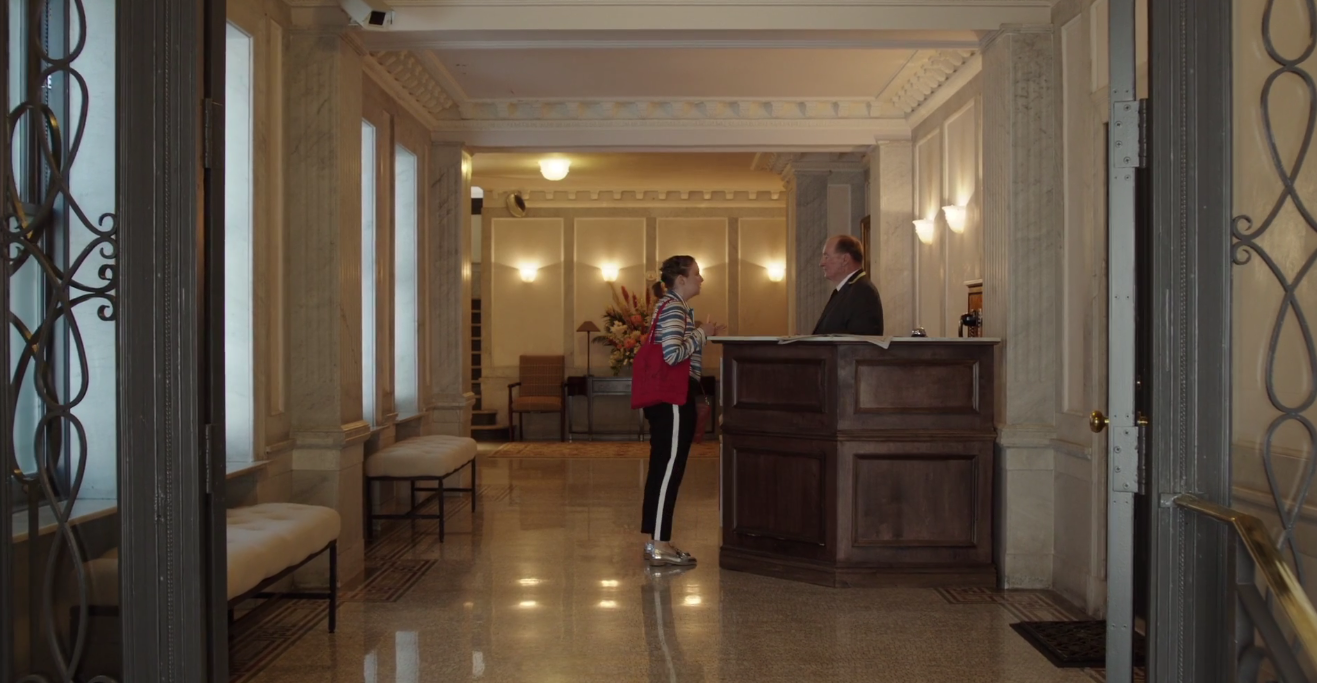 The apartment belongs to Chuck Palmer (Matthew Rhys), a prolific author who has invited Hannah to his place for what proves to be an episode-spanning conversation that tangles with consent, power, art, and Internet culture.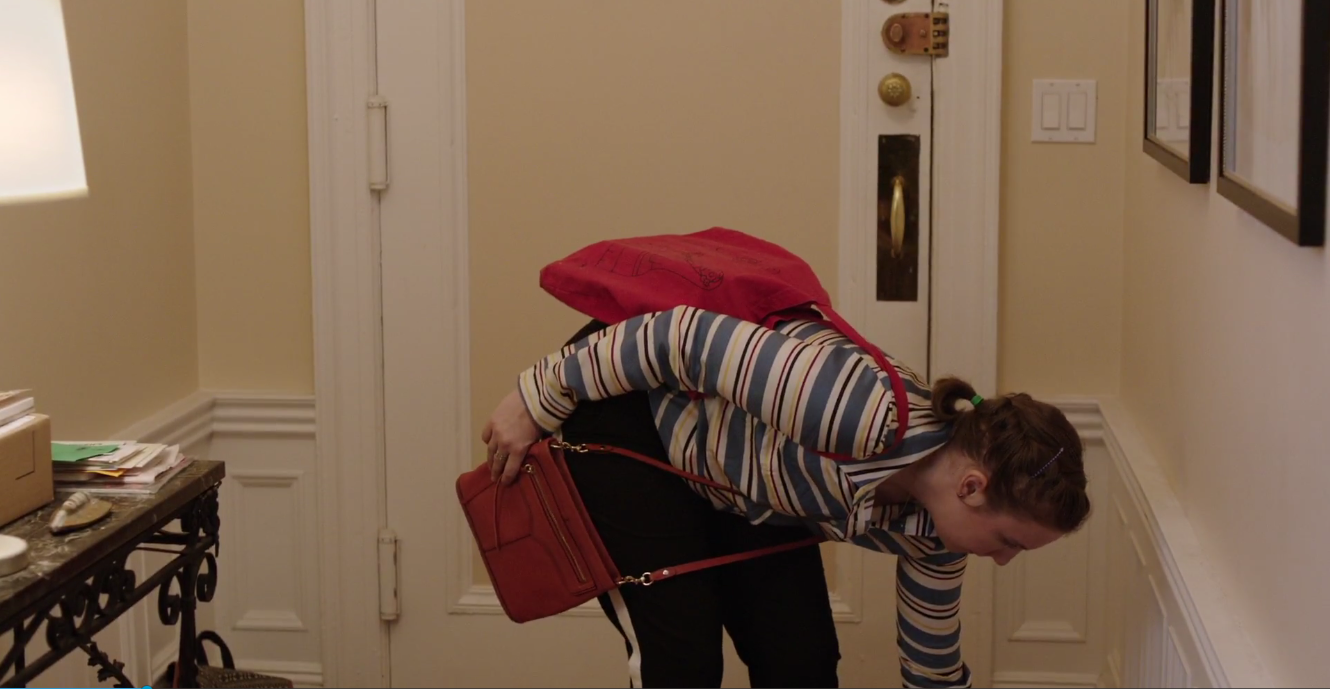 But first, Hannah has to take off her shoes in the foyer. As we notice how particular Palmer is about this, we can't help but notice the apartment's roomy foyer, moldings, and mill work. 
When we see the rest of the apartment, it makes sense why he wouldn't want visitors tracking outside grime on its pristine floors, but the way he makes Hannah line her sneakers up perfectly, without touching his suede boots, is a hint at his need to maintain the upper hand.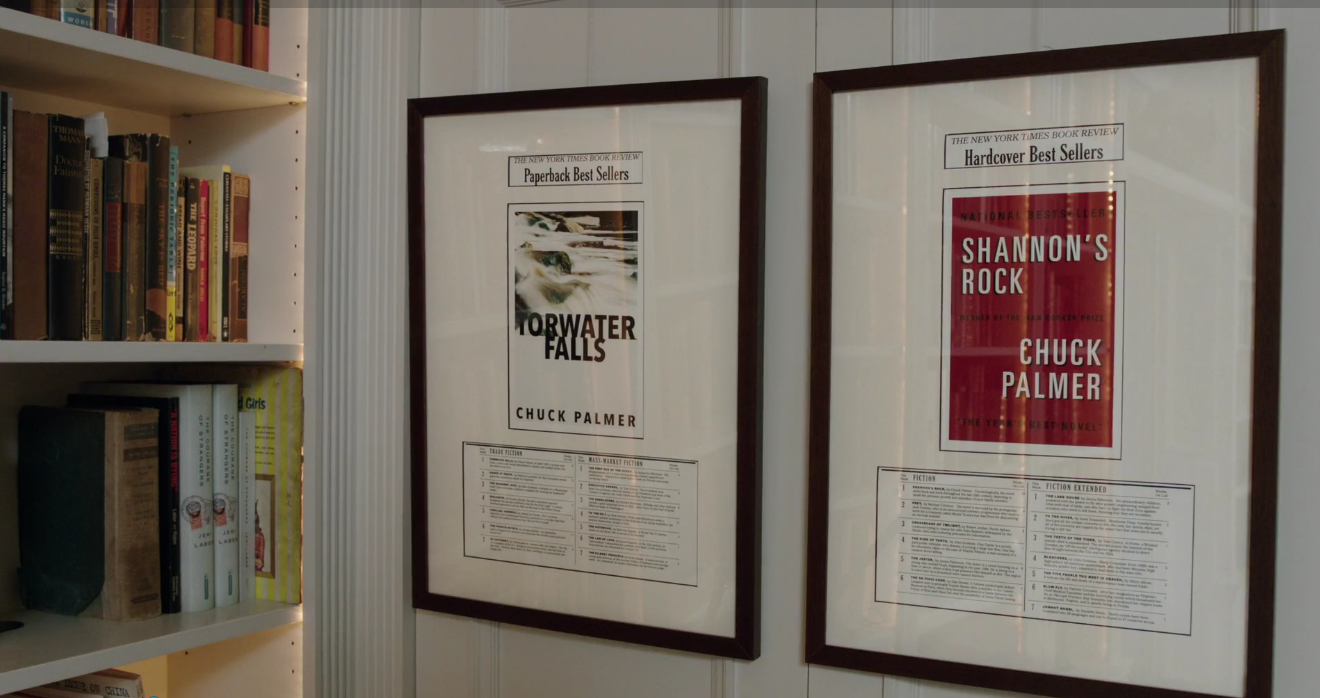 Palmer's ego seems as sizeable as the apartment, given that most of its decor is devoted to self-promotion: We see stacks of his own books, framed awards, reviews, copies of his name on the bestseller list, and even a photo of himself with Toni Morrison. At the entrance of the library is a portrait of Woody Allen. (Should Hannah have taken this as a warning?)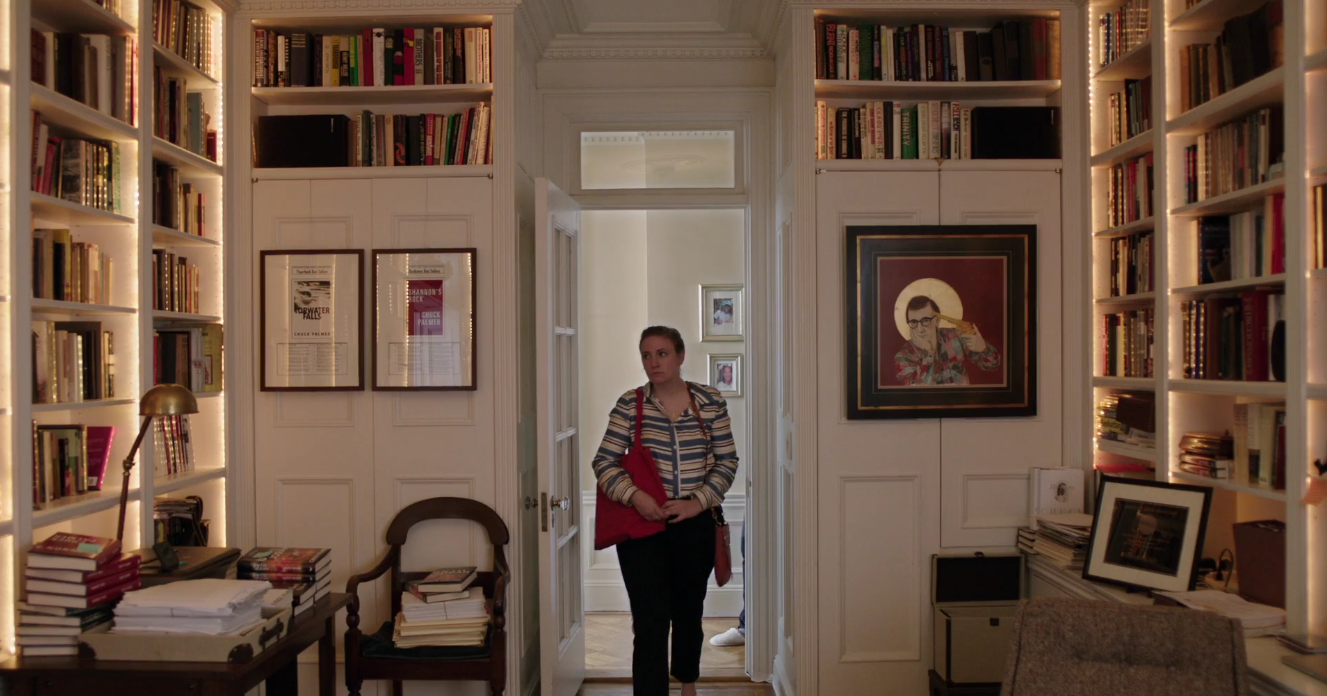 The vast library, with its built-in, illuminated floor-to-ceiling bookselves, is enough to make any young writer sick with envy. It truly is awe-inspiring. But the gracious setting, when juxtaposed with what's to come next, loses its luster.
It's here, among his many accolades, that Palmer begins his interrogation. We find out that he's brought Hannah here to question her about a blog post she wrote in which she voices her disgust about a recent spate of allegations against the author. Several college students have alleged that, while on his book tour, Palmer used his power and influence to lure them back to his hotel room and sexually coerce them. 
Palmer tells Hannah that her writing is very funny, but "you should be using your funny to tackle subjects that matter." (Interesting how he uses flattery to both endear and condescend.) He claims that he didn't force anybody to do anything, and that the allegations and ensuing online outrage are ruining his life. Their exchange is interrupted by an awkward phone call from Palmer's ex wife, and Hannah takes the opportunity to do some exploring.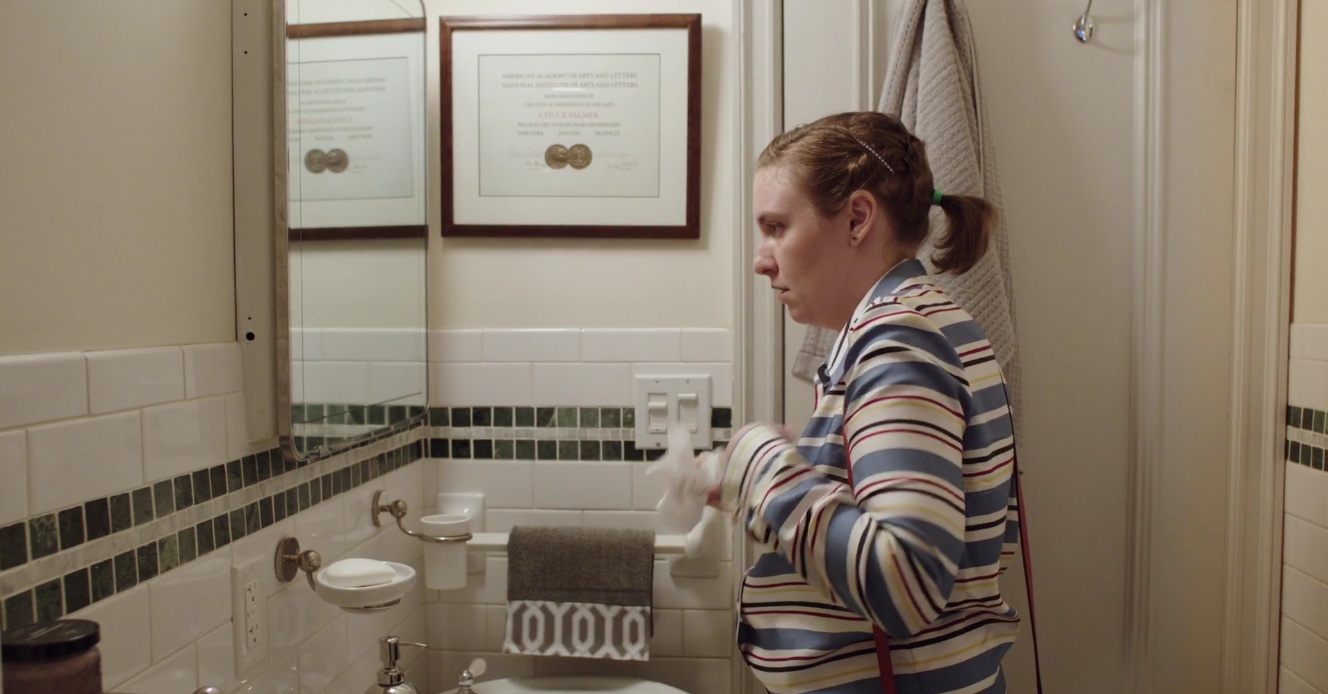 It's something of a relief that Palmer's bathroom looks like that of any ordinary NYC apartment—save for the presence of yet another framed award. Had it been any posher, we'd be wondering what kind of publishing house gives such high advances that he could afford such expensive renovations. Kudos to the set designers who capture that middle ground between "successful author's apartment, but not too successful as to be suspiciously out of touch." (Palmer, after all, is no J.K. Rowling.)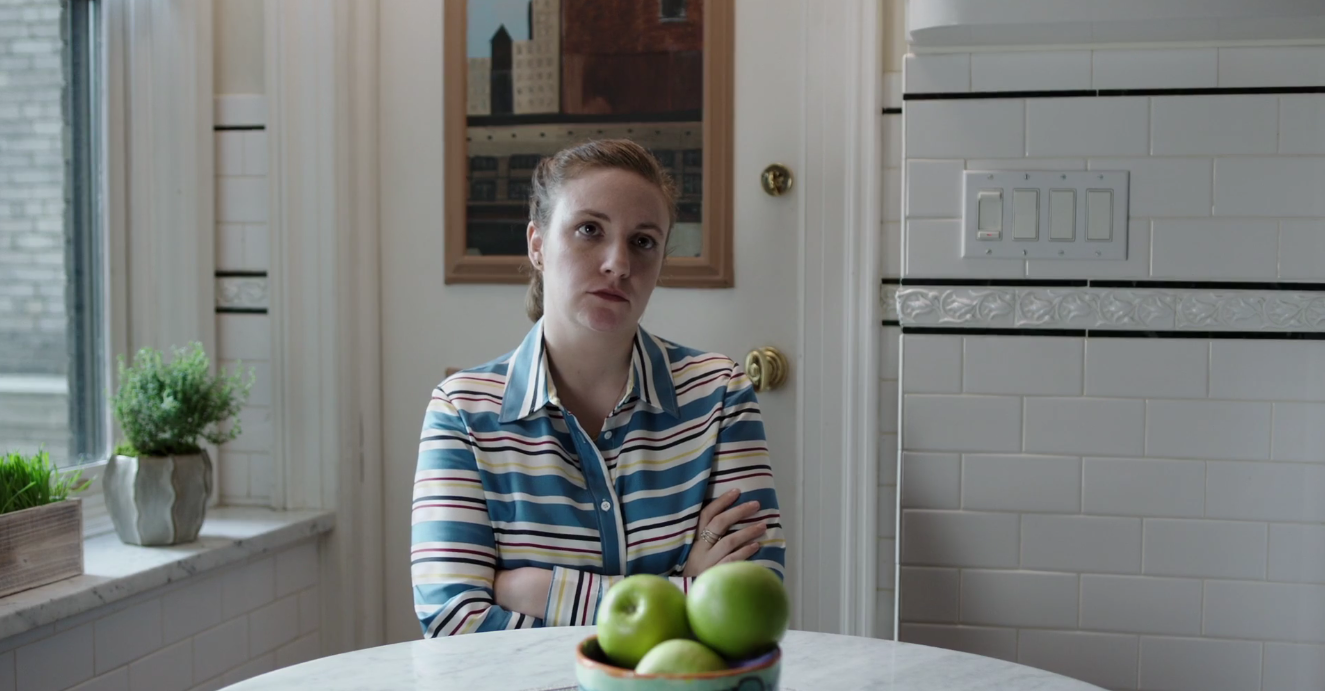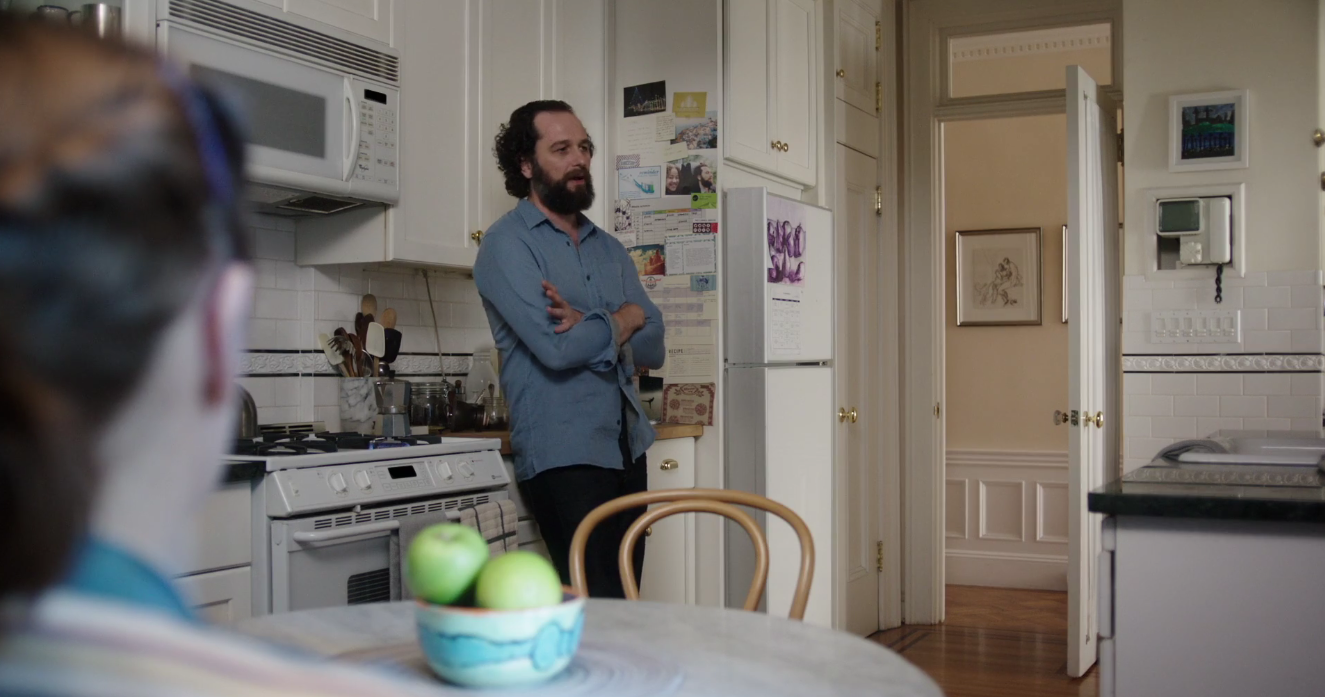 They reconvene in the windowed, eat-in kitchen, which, like the rest of the apartment, is tasteful and understated in its design. No massive, stainless steel wine fridge or marble countertops here, but there's still no missing the owner's wealth; Hannah compliments the apartment, telling Palmer, "I had no idea novelists could make this much money."
Palmer continues to defend himself, even going so far as to argue that he did his female accusers a favor. "What do writers need?" he asks Hannah.
"Money," she says. 
"Very funny. Stories," he corrects. He has given them something to write about, he says, and the women who are writing that he took advantage of him are doing so to retaliate, because he never called them back after their dalliances. 
Hannah shoots back by recounting a childhood experience of violation, arguing that these kinds of incidents are "stories" that nobody wants or benefits from. But Palmer's facility with words—and his subtle but consistent flattering of Hannah—starts to weaken her resolve.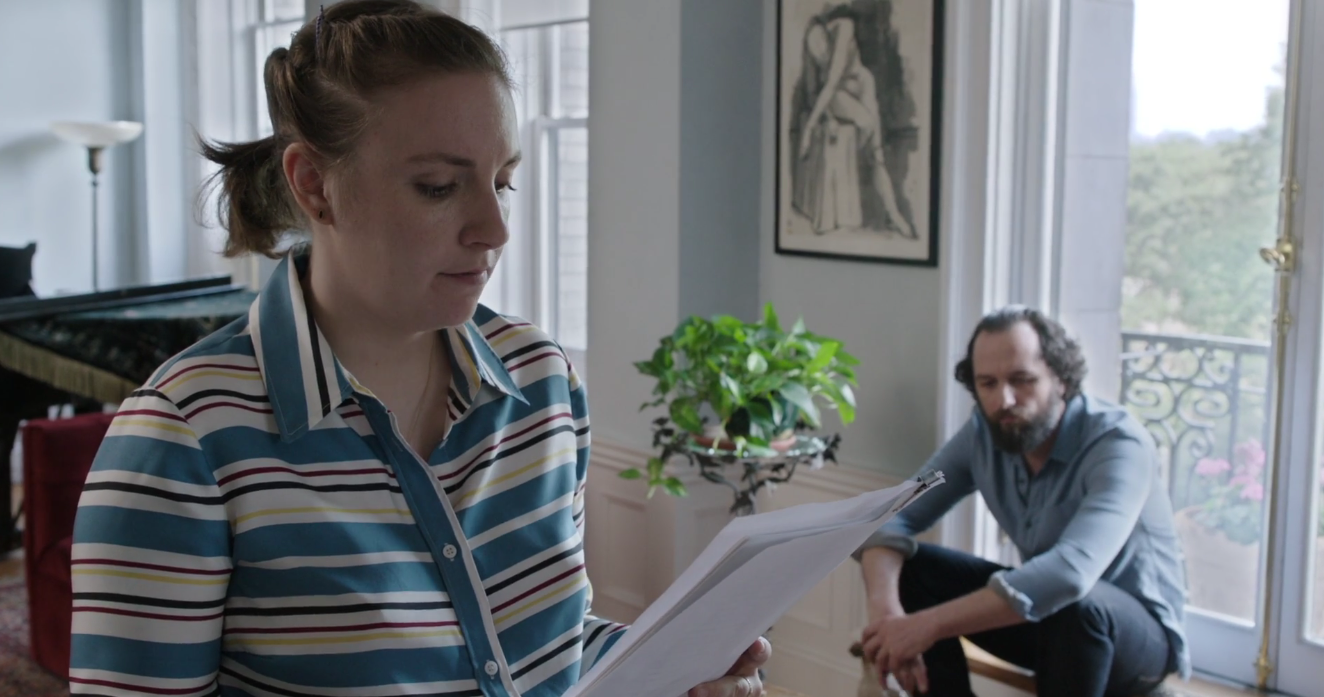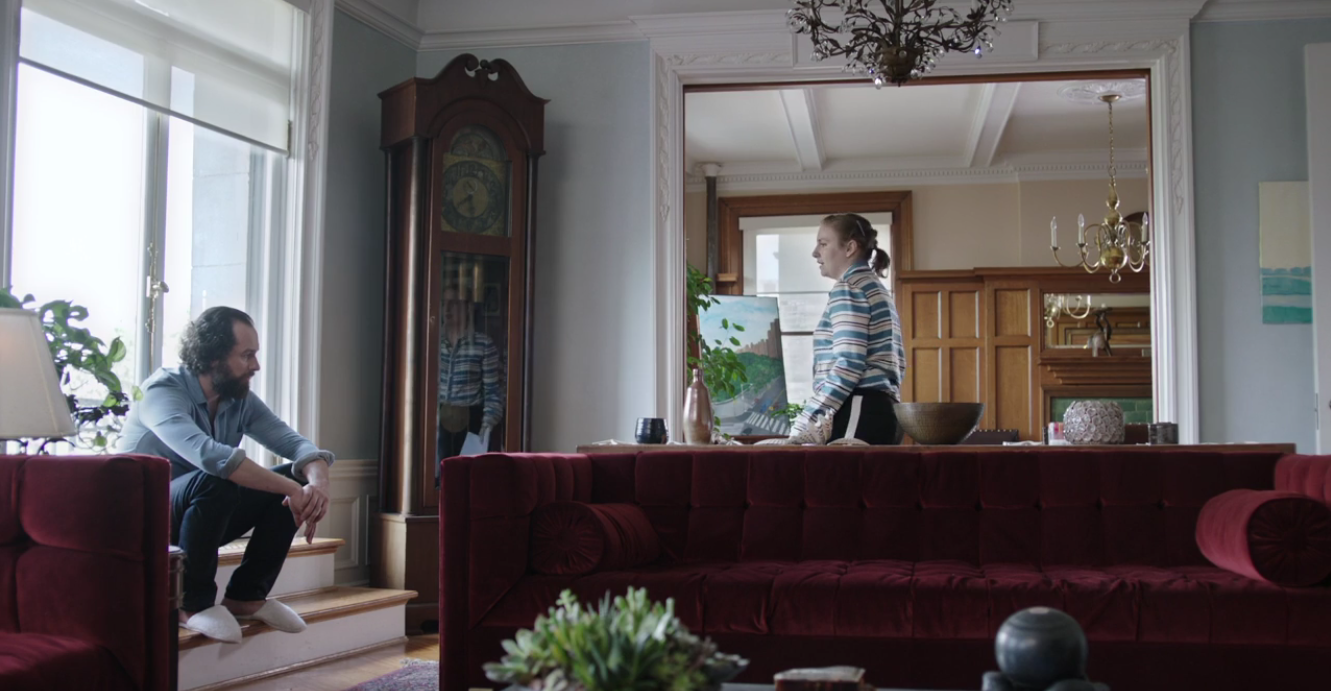 In the enormous living room—complete with a decorative fireplace, chandeliers, piano, and adjacent balcony—Palmer asks Hannah to read a piece of "fiction" he wrote, about his encounter with one of the accusers. It's an empathetic account, and Hannah seems persuaded that the writer isn't such a bad guy. He tells her that his real crime was not trying to learn more about the women he slept with, a failure of curiosity that he'll remedy now, with her.
With this show of interest, Hannah seems totally won over. From an outsider's perspective, the viewer can see how he's playing her, but it's understandable that a young, aspiring, female artist would want to believe that an older, wildly successful and respected male author was truly eager to understand her.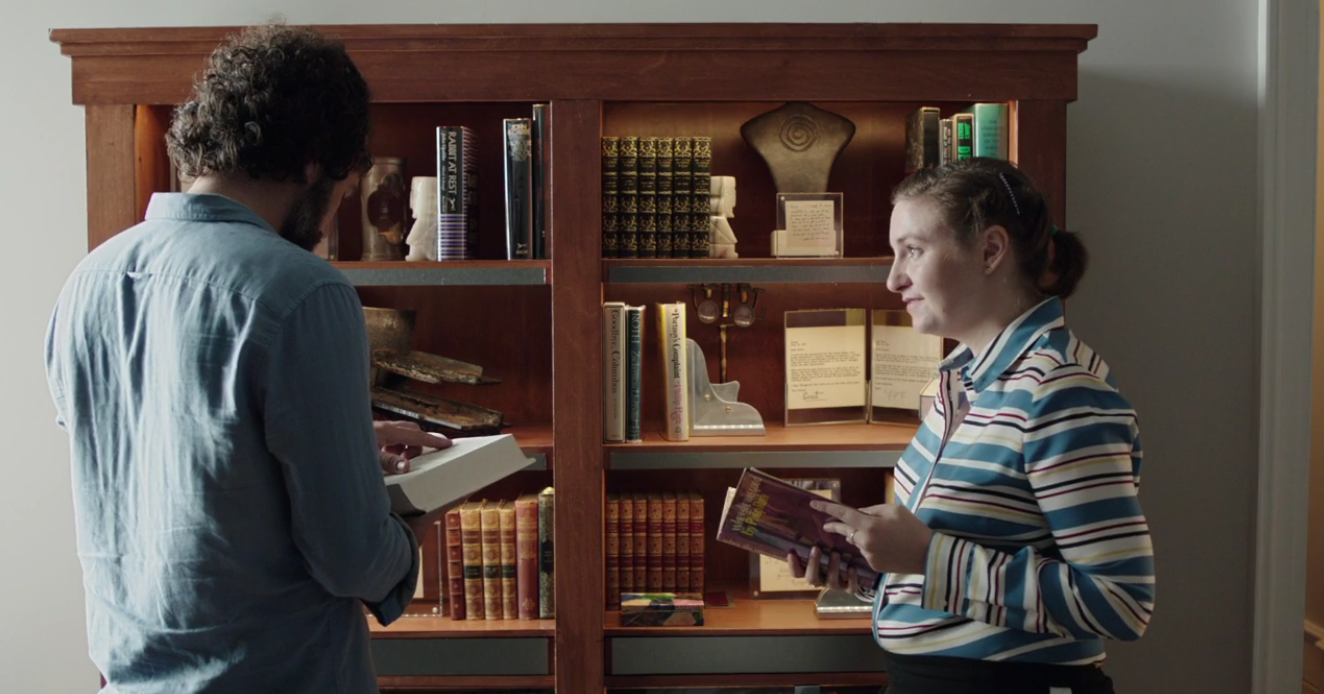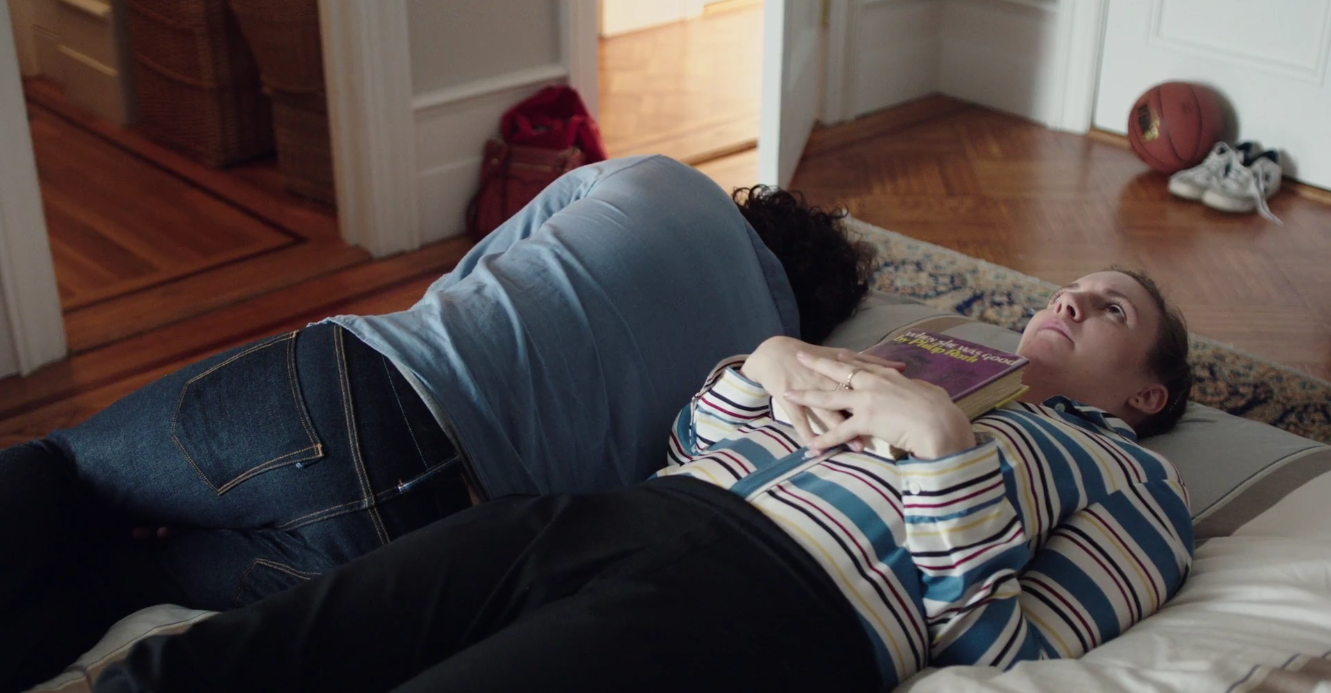 Which has been Hannah's argument all along: Palmer has exploited, and benefited from, an imbalanced power dynamic between himself and the college women who are now alleging assault. Palmer leads Hannah into his bedroom and offers to gift her a signed Philip Roth book that she admires. Then he asks her to join him on the bed, and what follows likely comes across as inevitable to anyone who has been watching the episode, but a total shock to the entranced Hannah. 
In the episode's denouement, Hannah watches Palmer watch his daughter (who has just showed up) play the flute, and his love for his child is obvious. What's murkier is what he represents: Not a mustache-twirling villain, but nevertheless, a man who wields his charm and influence to manipulate young women, degrading their self-image in ways that have far-reaching consequences. As Hannah leaves the building, we see dozens of such women flooding toward that seemingly perfect apartment.