In case you missed it
6 reasons your mortgage application might be denied or delayed that have nothing to do with you
The building may have a problem with the Certificate of Occupancy
Your lender may not loan in buildings that lack reserve funds for repairs
There may be too many sublets throwing off the owner-occupied ratio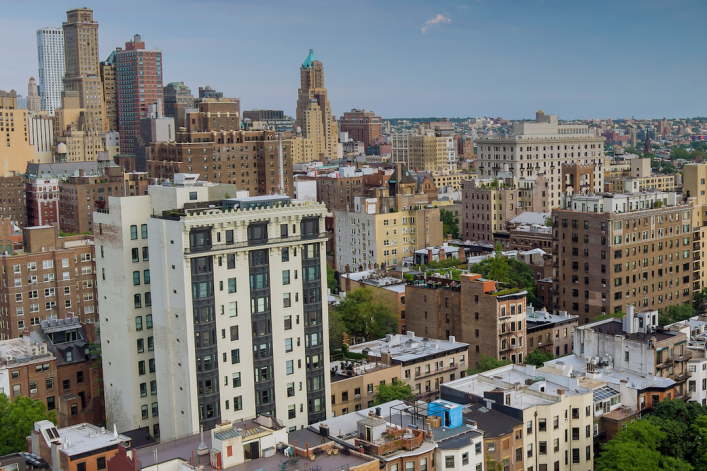 Even if you are a well-qualified New York City buyer with good credit and money in the bank, you can have trouble getting a mortgage for an apartment if there are issues with the building. 
A missing certificate of occupancy, a building's lack of reserve fund, a low owner-occupancy ratio, title problems, and liens: All these issues have the capacity to delay or sink your mortgage approval. In some cases, the problem can be resolved, but with interest rates rising, even a short delay can be problematic.
"People are super concerned about their rate lock expiring," says Michael Feldman, a partner at the law firm Romer Debbas. You can typically lock in your rate for 60 or 90 days but after that, you either pay weekly extension fees or lose your rate and have to start again at the new market rate.  
You may be encouraged to waive the mortgage contingency to compete with all-cash offers. A mortgage contingency allows you to back out of a deal without penalty if your mortgage doesn't come through and waiving this can be risky. Your attorney's due diligence could uncover a building issue that is a big enough concern for your lender to deny your mortgage—and without a mortgage contingency you lose your deposit. 
So even before you sign a contract, make sure you get reassurances from your lender that they will be able to approve the loan. Here are the issues you want to avoid.
---
[Editor's note: A previous version of this post was published in June 2022. We are presenting it again in case you missed it.]
---
1. The temporary certificate of occupancy has expired
Problems with the certificate of occupancy (C of O) can throw off your mortgage process. Banks need at least a temporary certificate of occupancy (TCO) to issue financing. These certificates establish the legal use of the building and need to match the physical space. If the building doesn't have a final C of O, you need to establish the status of the TCO. TCOs typically lapse on a quarterly basis. 
Sometimes a sponsor of a new development will schedule a closing without the TCO on the assumption they will get a TCO at the closing.
"Most lenders could do the deal provided there's a valid TCO when parties are ready to close," Feldman says. So in these situations the mortgage would be delayed rather than denied. Feldman says these issues crop up on "a fairly regular basis." He has two active deals where he's waiting on the TCO to come through.
"It's just a waiting game for the managing agent in the building to resolve the outstanding issue to get a renewed TCO," he says. 
2. The building doesn't have enough in its reserve fund for repairs
A bank will want to see that the apartment building is in good financial health. If not, they could refuse to lend to you. Fannie Mae, one of the government-backed entities that buys loans from banks, issued new guidance that became effective this year stating lenders need to see that a building has 10 percent of its budget in reserve for repairs, maintenance, and special assessments. Most new construction buildings do not meet these guidelines, says Melissa Cohn, regional vice president of William Raveis Mortgage, meaning they cannot show they have a line item in the budget for 10 percent in reserve for repairs. "It's a problem," she says. 
Many jumbo lenders also follow Fannie Mae guidelines so it's relevant for buyers needing larger loans as well as those getting conforming loans. 
You can take a look at a building's financial statement at any point in the buying process to get an indication of whether a lender will be comfortable with your purchase. Cohn says banks are trying to figure out different types of approvals in these situations.
She says you may be able to get approval by shopping around but you are unlikely to get the rate you want if the bank determines there's an increased risk because of a lack of reserves. 
3. There are too many sublets in the building
Lenders don't want to see too many sublets or non-owner occupied apartments in the building in which you plan to buy. Co-ops often have restrictions on sublets but many buildings relaxed their rules on this during the past two years to accommodate owners. When New Yorkers left the city at the height of the pandemic, many rented out their empty apartments. "There are still buildings that have a percentage of the building that is sublet that's greater than some banks' guidelines," Cohn says.  
"The bank is typically looking at how many units are subject to a lease," Feldman says. He points out this is another scenario where it makes sense to get your lender familiar with the building before you waive any contingencies. Your attorney will send out their own due diligence questionnaire to the managing agent to get answers but banks can also send a separate questionnaire to find out all the details about the building. 
"You have to get your lender comfortable with the building before you sign a contract," he says. That's the best way to protect your deposit.
4. Your apartment is appraised for less than the sale price
In some cases, an appraisal comes in at a valuation that doesn't allow a buyer to get the loan amount stated in the contract. If you have a mortgage contingency, you can cancel and get your deposit back or try to renegotiate the price. 
"In a non-contingent scenario, in the event of an under appraisal, the buyer has to make up the differential in cash," Feldman says. 
5. There are liens, issues with title, or open permits
"Occasionally during a lien search it may be discovered that the unit has liens and if these can not be resolved a deal may not be able to close," says Ryan Greer, senior vice president at National Cooperative Bank (a Brick Underground sponsor). You can't close on a co-op or condo apartment where there is an open tax lien—a situation that could come about if the seller has unpaid municipal charges, including maintenance and real estate taxes. 
Feldman says a title company won't insure the transaction if the condo seller has outstanding real estate taxes. "What happens typically is that the tax lien is paid out of the proceeds at closing," he says. A discharge is then generated by the IRS so the buyer and lender can get title insurance. So while a lien issue can generally be resolved, it could delay your closing. 
A lender may also have concerns about open permits on an apartment or townhouse because of the possible safety risks of work not being up to code. However, attorneys often reach a workaround in these situations where money is put in escrow to incentivize the seller to deal with the open permits. "In certain cases you can induce a lender to close with an escrow," Feldman says. Typically private portfolio lenders have more flexibility than traditional banks to close with funds in escrow on deals like this. 
Banks are less concerned about open permits against an apartment building—for example, an open permit due to work in the lobby rather than in the apartment you want to buy. In a situation like this, Feldman says a bank might secure an indemnity letter where the building's property manager acknowledges they are working on resolving issues but if there's litigation that arises from the open permit, they indemnify the bank from any potential lawsuit. 
6. The building's insurance has lapsed
Banks want to see if the building's master insurance policy conforms to Fannie Mae and Freddy Mac guidelines. Feldman has experienced delays where the insurance on the building lapsed or the master insurance did not conform to the standard. He says it's rare but happened on a new construction project he was involved in. "We had to get the sponsor to increase the coverage to get the deal closed," he says. 
Brick Underground articles occasionally include the expertise of, or information about, advertising partners when relevant to the story. We will never promote an advertiser's product without making the relationship clear to our readers.