It's not too late to buy along the Second Avenue subway before the stations open and prices rise even higher. And for a buyer looking on their own, this cozy little co-op at the Fireside on East 95th Street could be the perfect fit.
The building is aptly named, as the apartment itself comes with a brick, woodburning fireplace that takes center stage in the main living area. The floors have been refinished, and there's also built-in air-conditioning (so no need to sacrifice precious window space for an A/C unit):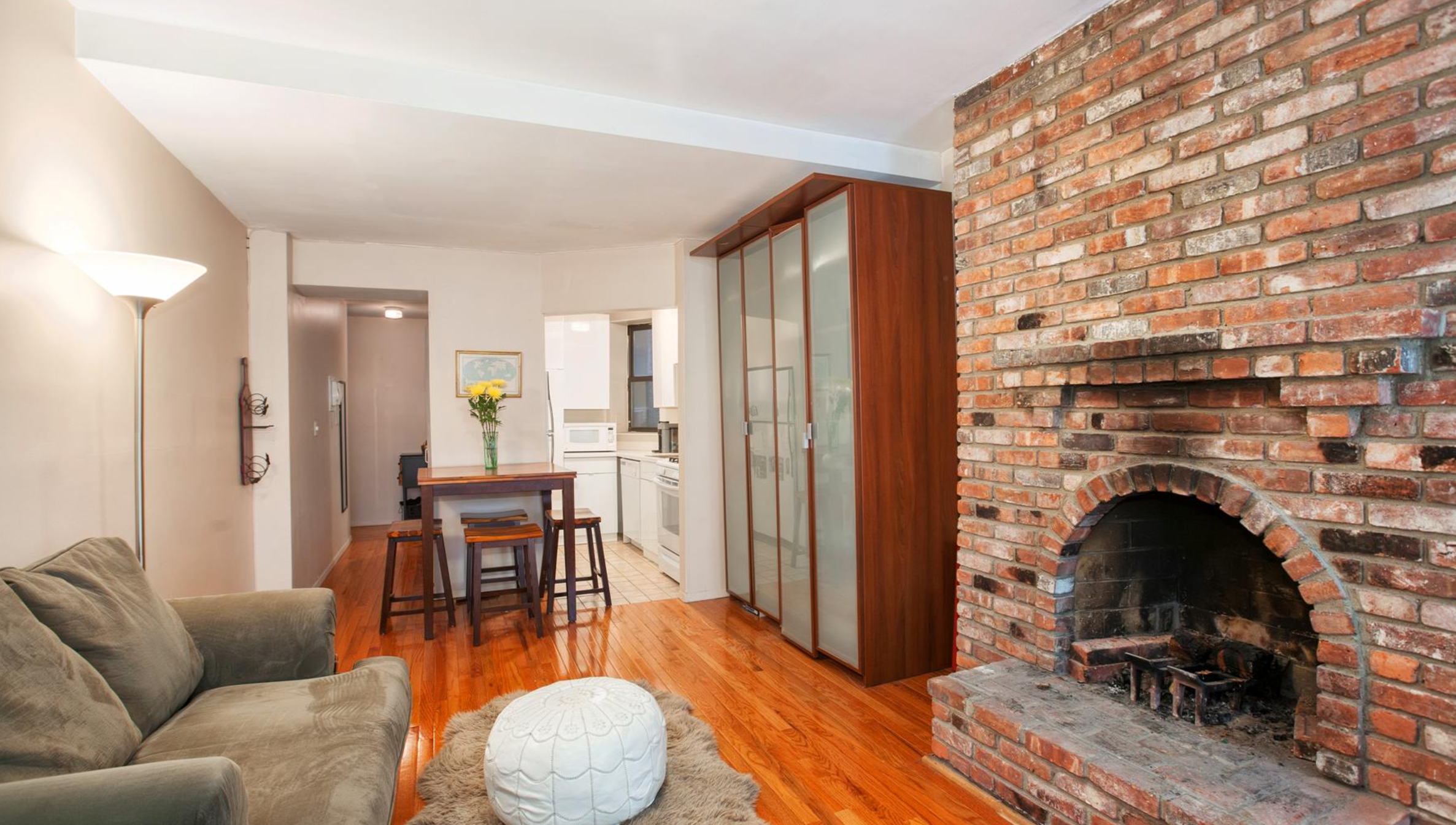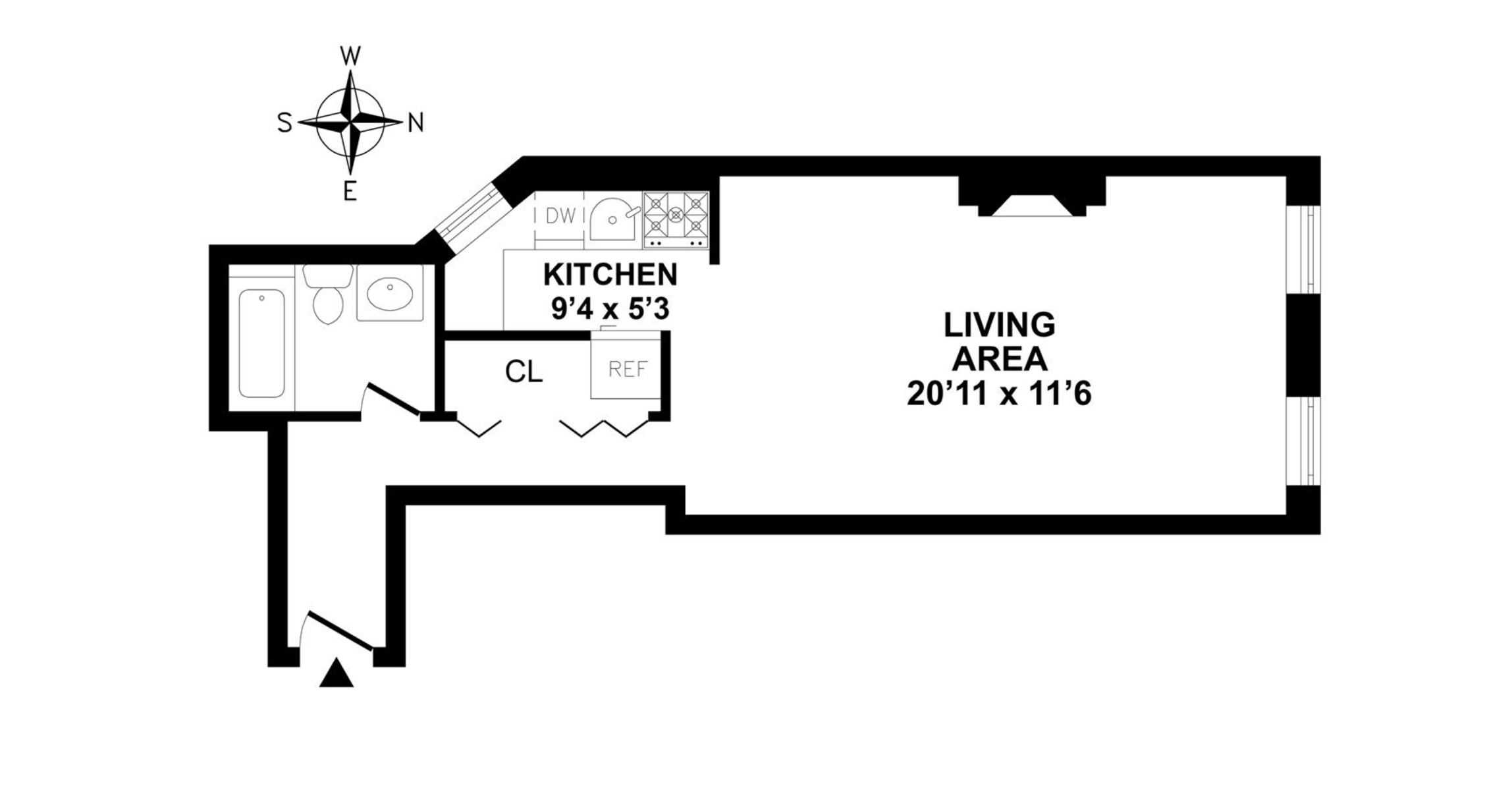 Both the kitchen and bathroom have up-to-date appliances (and we like that bright blue tiling in the WC), but you might want to swap out the floor tiles, backsplash, and cabinets in the kitchen to give it a refresh.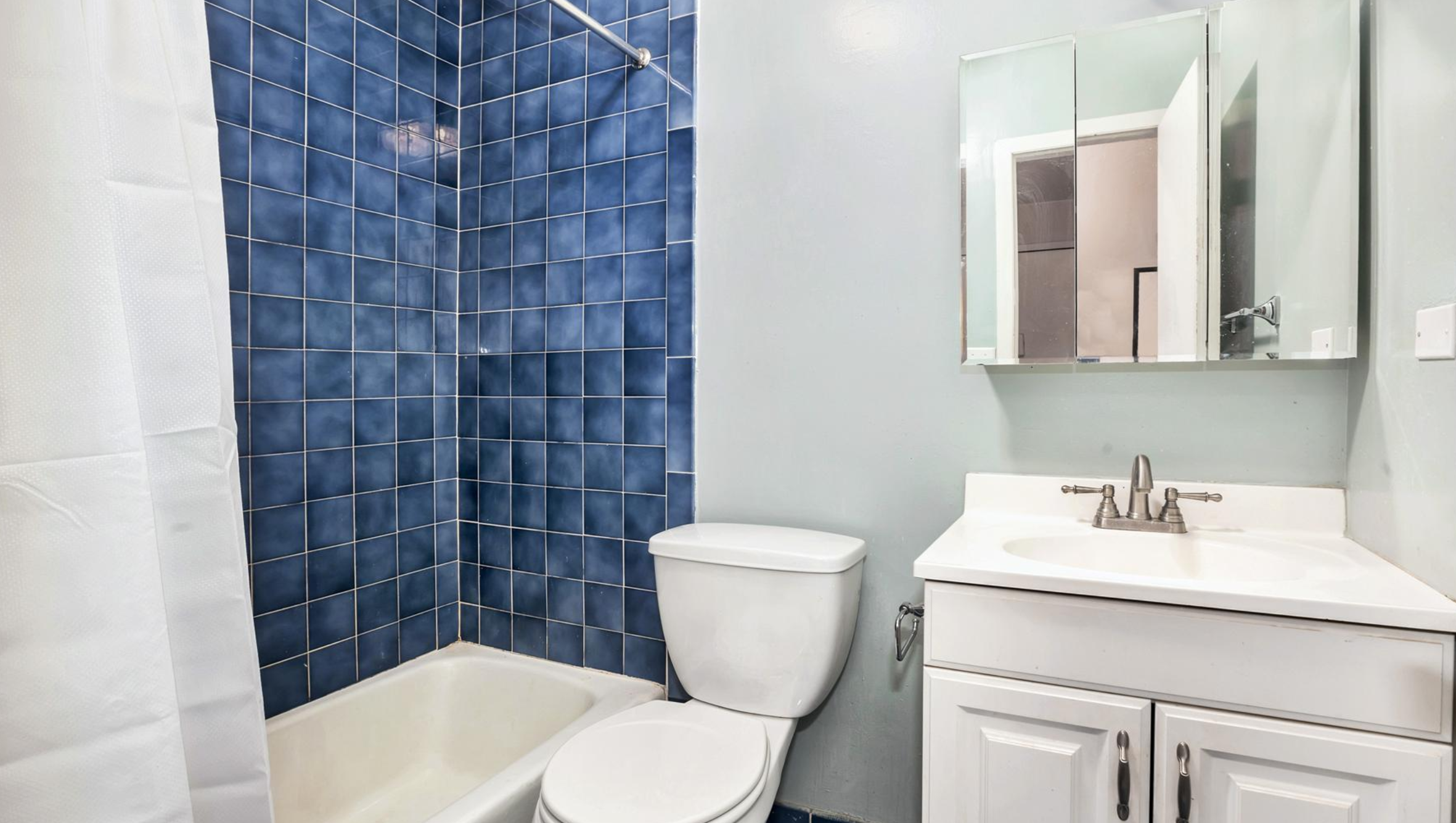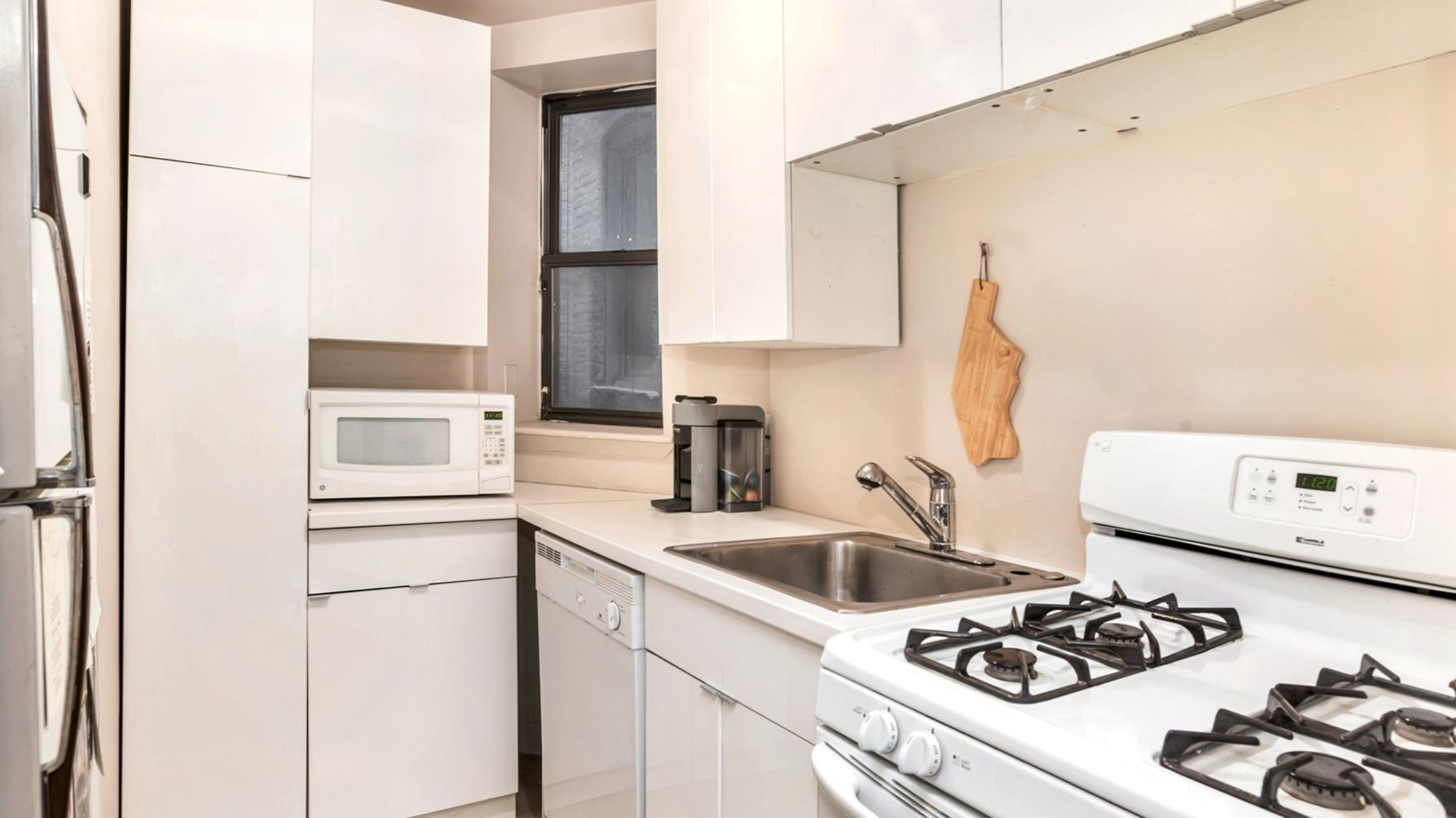 The co-op board in the building seems to be relatively easygoing, as pied-a-terres, co-purchases, and gifting are considered "on a case by case basis." Bad news for dog lovers, though: Cats are allowed, but no canines.
Location is a lure here, as the apartment is relatively close to the 96th Street 6 train, and also spitting distance from the forthcoming 96th Street stop on the Second Avenue subway. At an asking price of $325,000 (with a minimum 25 percent down payment), and maintenance of just $457/month, doesn't seem like a bad way to get a foothold in the booming neighborhood.