Deals are hard to come by in Manhattan's ever-intransigent market, but if you qualify, income-restricted HDFC co-ops are still some of the best bargains around. We particularly like this classic little studio near Morningside Park, which is asking $240,000—a relative bargain in the borough.
The hardwood floors add an old-school feel, and the kitchen has more modern upgrades like a farm-style sink and a dishwasher.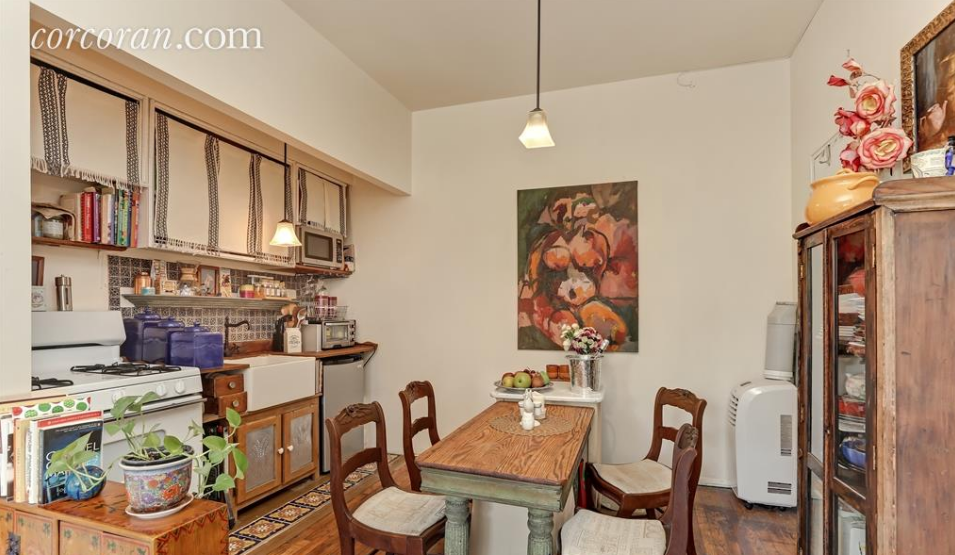 The listing also notes walk-in closets (though they're not pictured), and the building offers free storage as well, plus a common garden and a brand new laundry room. Pets, however, are case by case.
The apartment could also be an ideal fit for a buyer who works from home, as there's a separate little alcove for a home office.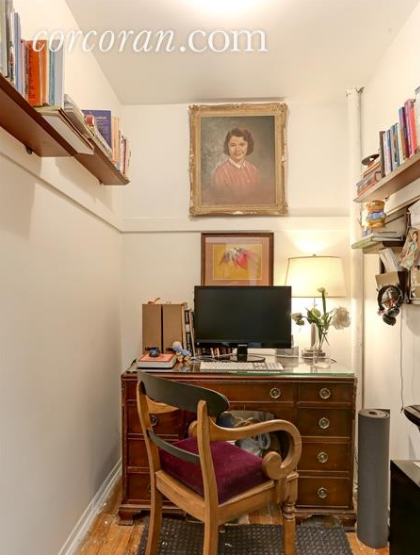 Normally, HDFC listings mention specific income restrictions and the amount of down payment that's required by the building, but details here are scant, so if you're interested, you'll have to inquire with the broker to find out if you qualify.