Although it doesn't exactly have a real bedroom, this $435,000, 620-square-foot studio at 135 Eastern Pkwy in Prospect Heights offers up the next best thing: a distinct sleeping area big enough for a queen-sized bed, hidden behind frosted glass doors.
The living area looks fresh and modern with nine-foot beamed ceilings and shiny herringbone hardwood floors. There are also two large windows, although the view is of a brick wall, so don't get excited about too much light.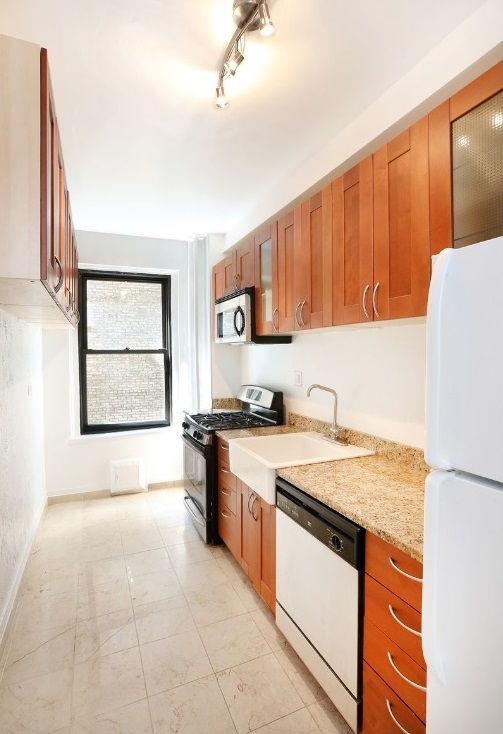 It looks narrow, but the galley kitchen has quite a bit of storage space, with hardwood cabinets up top on both sides. 
A window at the end brings some brightness to the space, though the view again is of a brick wall, and granite counters and a farmhouse sink round out the room. There are also what look like marble floors in here, but some of the tiles look cracked and might need to be replaced. 
The apartment's listing calls this an eat-in kitchen, but that might be pushing it.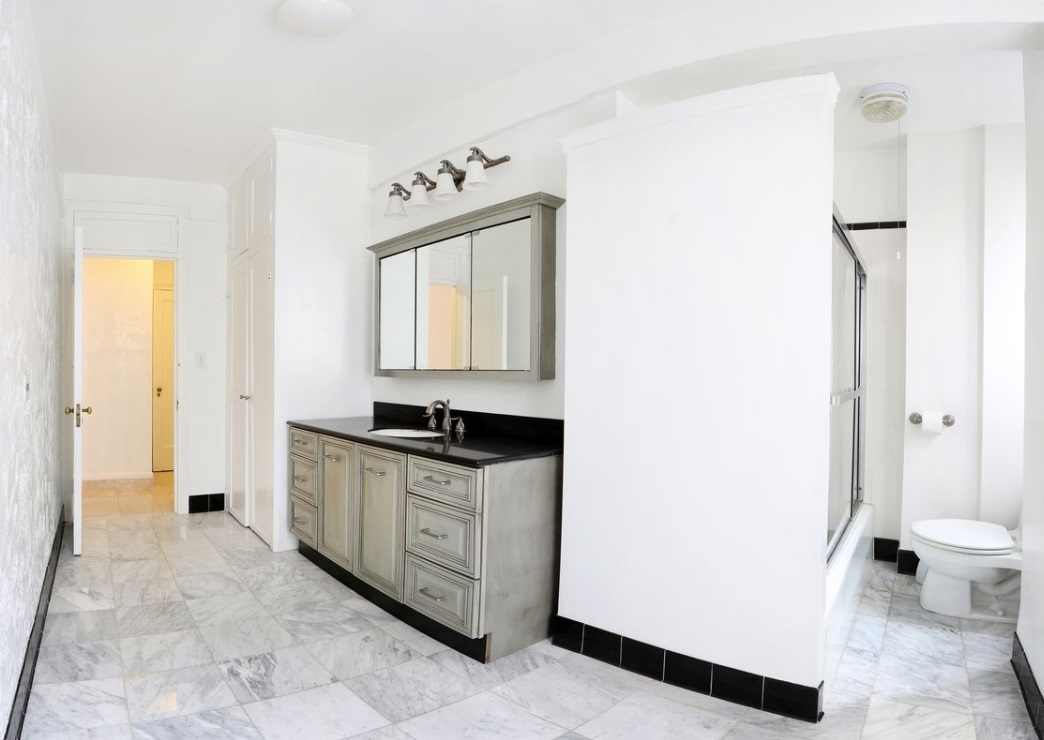 Running the entire length of the kitchen, the bathroom looks huge—it even has a nice-sized closet where you can hide some extra toilet paper and towels, but it's set up a little oddly, with the toilet facing the tub head on. There's also a strange partial wall separating the tub from the sink/vanity area, making things feel a bit boxed in. Removing the wall, if possible, would make the space look and feel more open.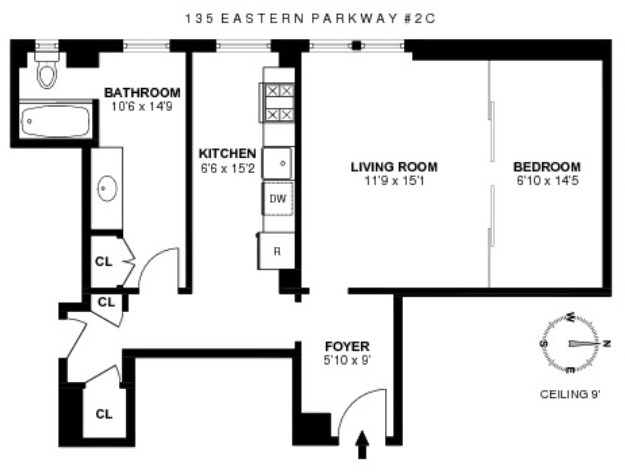 The unit is priced at $435,000 and is located in Turner Towers, a prewar elevator building with a 24-hour doorman, a live-in super, a gym, a children's playroom, a bike room, basement storage, a new laundry room, and a common garden.