Transitions
From Scarsdale to the UES: We wanted to be close to our sons and grandkid and live in our old neighborhood
'Over the course of two years, one of which was during the pandemic, we saw about 20 apartments'
Their four bedroom cost a little over $2 million—about what their Scarsdale house sold for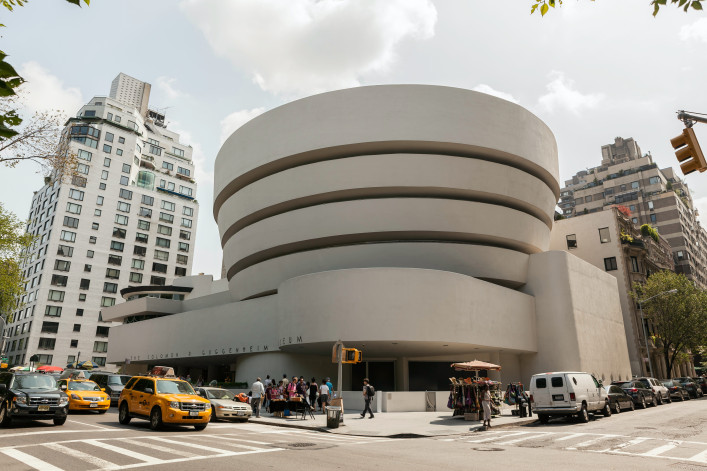 Reno Laithienne via Unsplash
Empty nesters Liza and Ira decided to head back to New York City after 28 years of living in Westchester to be closer to their grandchild and friends. After a two-year search, they found the right home for them on the Upper East Side. Here's their story.
 
I was born at Doctor's Hospital on the Upper East Side of Manhattan and grew up on Casino Boulevard in Queens. Later I moved to Great Neck on Long Island, and then, once I got my first job as a registered nurse at Columbia Presbyterian, I moved to Manhattan.
Ira, my husband, has a similar story. He was born at Lenox Hill Hospital on the Upper East Side, grew up in Queens, and eventually moved to Scarsdale. He, too, moved to Manhattan after becoming a lawyer and getting his first job there and stayed for many years.
 
We moved from the city to Scarsdale to raise our three sons and lived there for 28 years. Our four-bedroom, four-bath home was on a beautiful street near the school district and had a fireplace, ample room for entertaining, and a big backyard with a swimming pool, which was great for the boys and our dogs to run about. 
---
[Editor's Note: Brick Underground's series "Transitions" features first-person accounts of what it's like to move from one New York City neighborhood to another. Have a story to share? Drop us an email. We respect all requests for anonymity.]
---
We enjoyed being part of the Scarsdale community and had many friends who we met through our children. We would play tennis together and swim at the Scarsdale Community Pool. We'd also go to each other's homes and have barbecues, especially in the summertime. It was a wonderful place to live and raise a family. 
 
For fun, we would go hiking, swimming, biking, etc., in the area. We also enjoyed watching the boys play school sports and eating out at the local pizza and Chinese restaurants. We mostly cooked at home and did our food shopping at the local Stop & Shop.
 
Ira and I both had cars and drove to our respective jobs in Manhattan. My commute was about 30 minutes, and Ira's was 40 minutes, though sometimes he would take Metro North from Scarsdale to Grand Central, which took about the same time. 
Why they moved (back) to Manhattan
When our children were grown, they all moved into NYC. Our eldest is married and has a 10-month-old—our first grandchild. My middle son is engaged, and my youngest lives Downtown and is enjoying city life.
 
Most of our Scarsdale friends have also left our neighborhood and settled in the city. So in 2020, we decided to move back to Manhattan and start the next stage of our lives. Since my husband and I were both born on the UES, we were partial to living in that area.
 
Ira would look at properties on StreetEasy every morning and, once he found an apartment that he liked, contacted the listing agent. That led us to work with Mark Richter, an agent at Elegran, who was amazing.
We gave him our wish list—a three-bedroom, two-bath apartment with garage parking on the UES for $2 million—and he only showed us apartments that he thought would be the right fit. He was pleasant, knowledgeable, and responsive. We also appreciated how he let us look around on our own when we were viewing an apartment rather than saying, "This is a great apartment and you can do this and that." Buying in NYC can be stressful, but Mark made this a pleasant experience.
Over the course of two years, one of which was during the pandemic, we saw about 20 apartments. I think because we are older and more experienced in buying homes, we knew what we wanted and were patient until we found the right apartment.
Meanwhile, we listed our Scarsdale home in May 2022 with Heather A. Panessa and Neil R. Silver, both agents at Five Corner Properties, and closed on the deal in December 2022. That's when we started looking in earnest at apartments in NYC and really comparing prices. 
How they landed their new dream home
Ultimately, we ended up buying a combination four-bedroom, two-bath apartment in Carnegie Hill, our desired UES neighborhood, albeit for slightly more than our original budget. But thankfully (and as expected), we sold our Scarsdale home for more than the $2 million asking price, so that worked out nicely. 
The board approval process was much more intense than we were expecting. We provided all the necessary information regarding our financials and employment and luckily we were able to stay in our house until February 2023.
Our 1959 building has incredible amenities, including a 24-hour doorman, resident manager, elevator attendant, fitness room, and storage along with a beautiful outdoor rooftop with lounges that overlooks the reservoir and museums. Our favorite amenity, however, is the amazing garage, which was on our wish list, as was having an in-unit washer/dryer. The building is also kept very clean, and the staff is friendly and helpful.
We love that Whole Foods is a few blocks from the building for grocery shopping.
What they love about their new (and former) nabe
We are just steps from Central Park and lots of museums and restaurants. A few lovely coffee shops are also nearby—including Café Rebay in the Guggenheim Museum and Café Sabarsky in the Neue Galerie where, after exploring the art and exhibitions, we like to have a little pick-me-up and do some people-watching.
 
Even though we've just moved and haven't had a chance to meet many people in the building, we look forward to getting to know our neighbors and seeing our friends from Scarsdale who live here now too.
 
Overall, we think we made a good decision by moving back to the city. Everyone in our sphere is excited we are back—especially our grandson. Grandparents are the best babysitters!
Brick Underground articles occasionally include the expertise of, or information about, advertising partners when relevant to the story. We will never promote an advertiser's product without making the relationship clear to our readers.