This three-bedroom, two-and-a-half-bath townhouse sits a few doors down from Greenwood Cemetery and a couple of blocks from the office and retail complex of Industry City. It also includes a separate one-bedroom, one-bath unit on the ground floor, which could be rented out for extra income.
It's a longer commute from Greenwood Heights to Manhattan than some other in-demand Brooklyn neighborhoods, but as a result, the prices are a bit lower: Three-bedroom townhouses in Park Slope are currently listed for $2.3-$2.4 million, without a rental unit, whereas this one is asking $2.05 million (this of course would have been unthinkable for the area not too long ago, but such is life in New York). Also, the house is eight blocks from the D, N, and R station at 36th Street, and the N runs very express, so depending on where you're headed, the time difference might not be so great.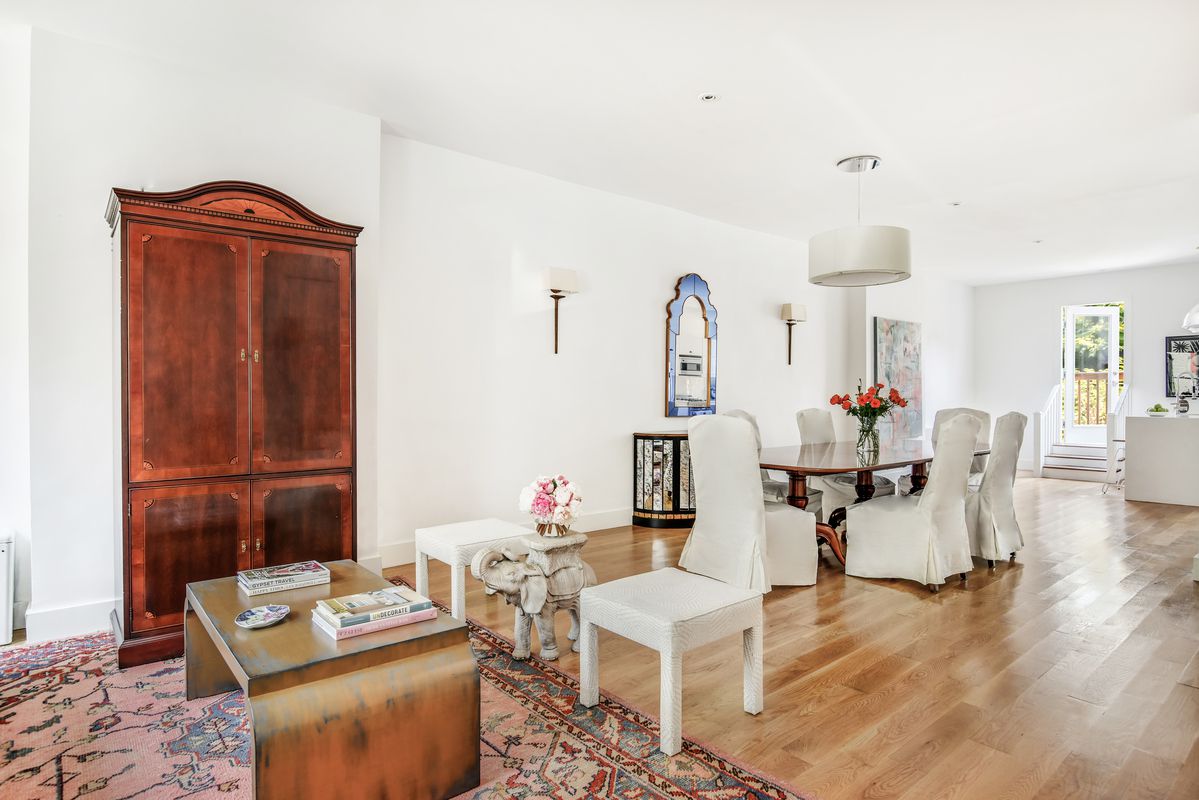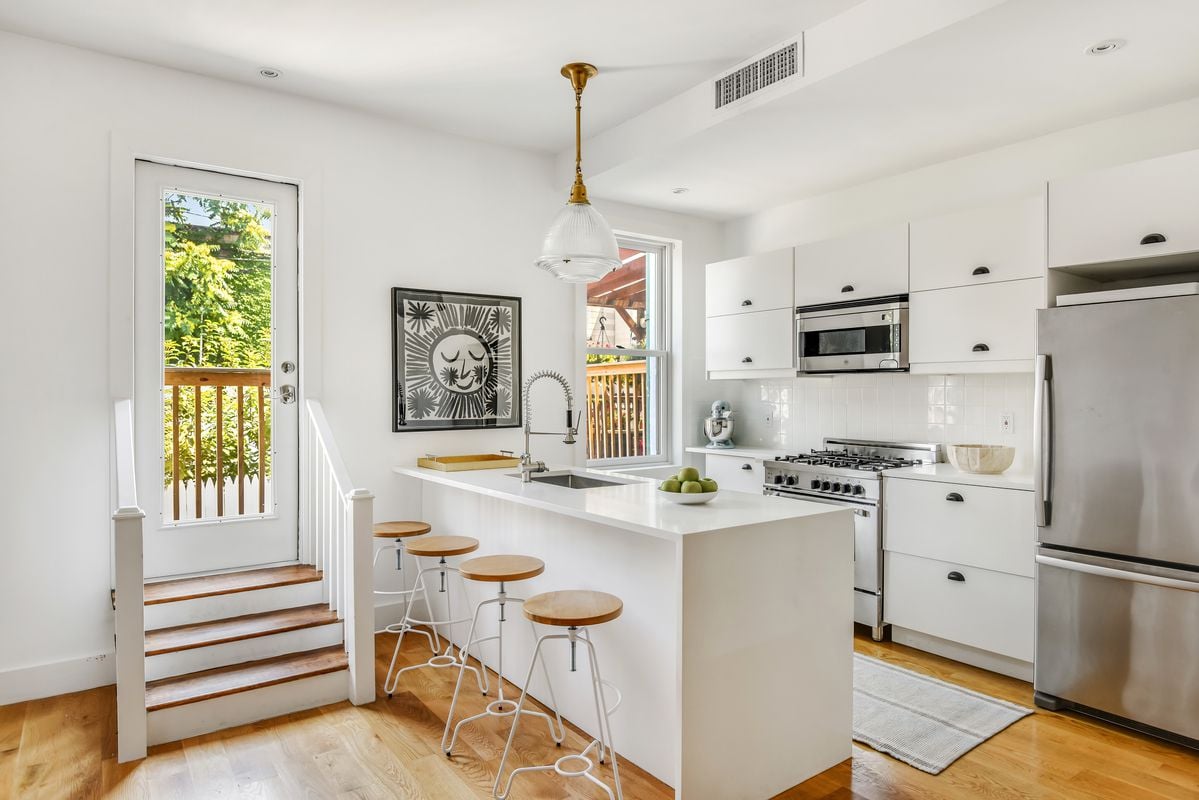 The house was built in 1905 and was recently updated with new plumbing and electric systems and central air, hopefully meaning fewer of the worries that can come with older properties. For the owner's duplex on the top two floors, an entry foyer leads into an open living and dining area that includes an exposed brick wall and white oak floors. The kitchen has also been renovated with quartz countertops and stainless steel appliances. The kitchen is on the small side, but the cabinetry looks wide and deep. Outside is a deck with space for outdoor seating.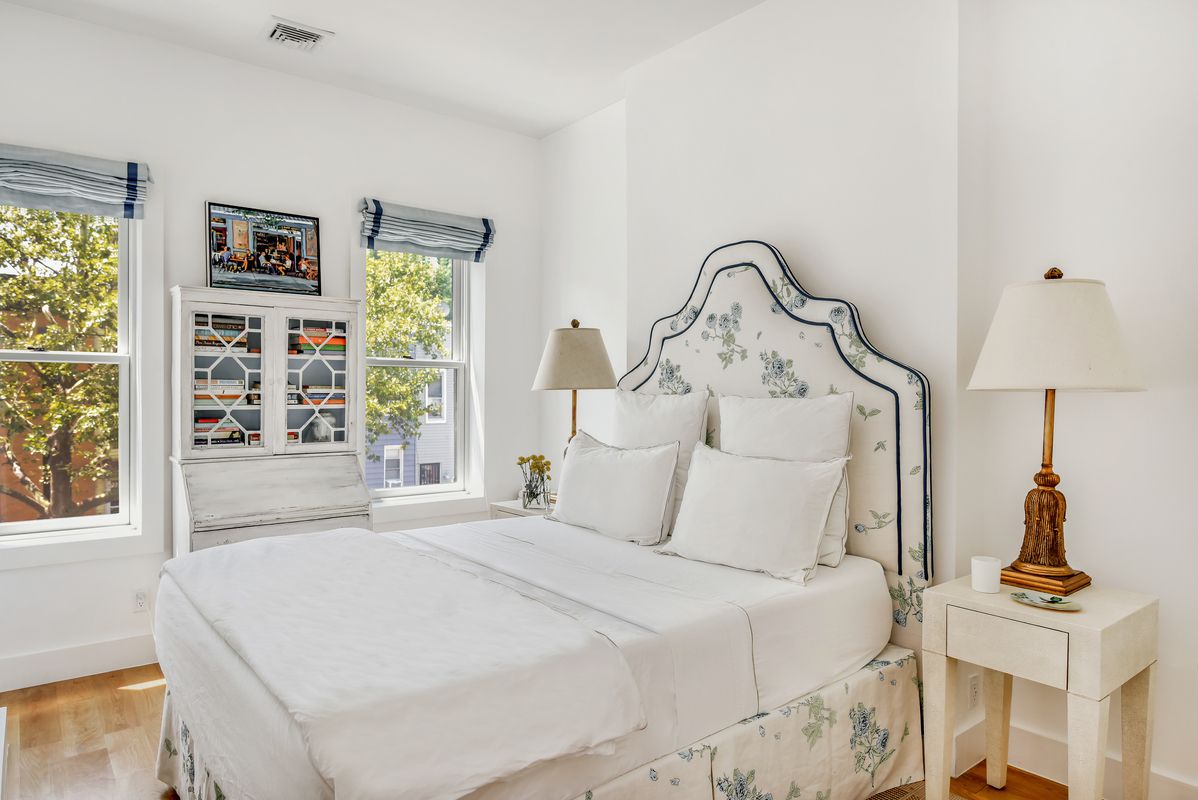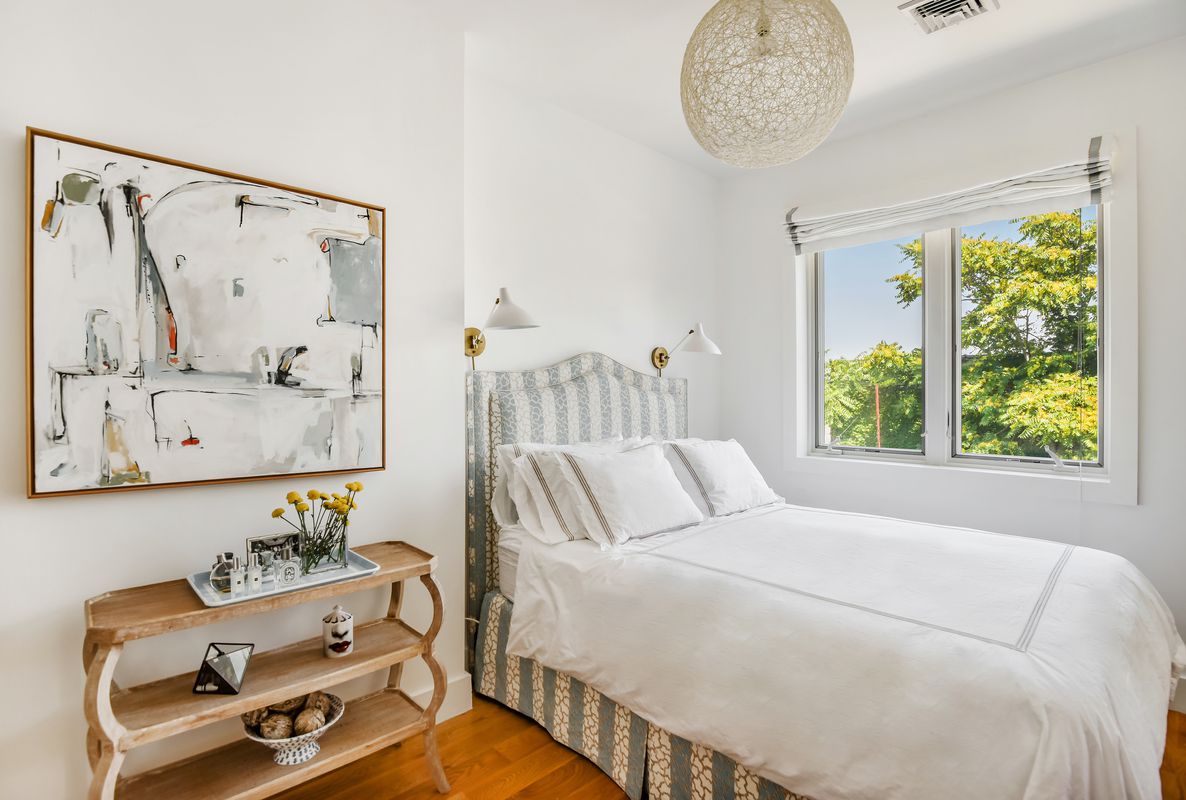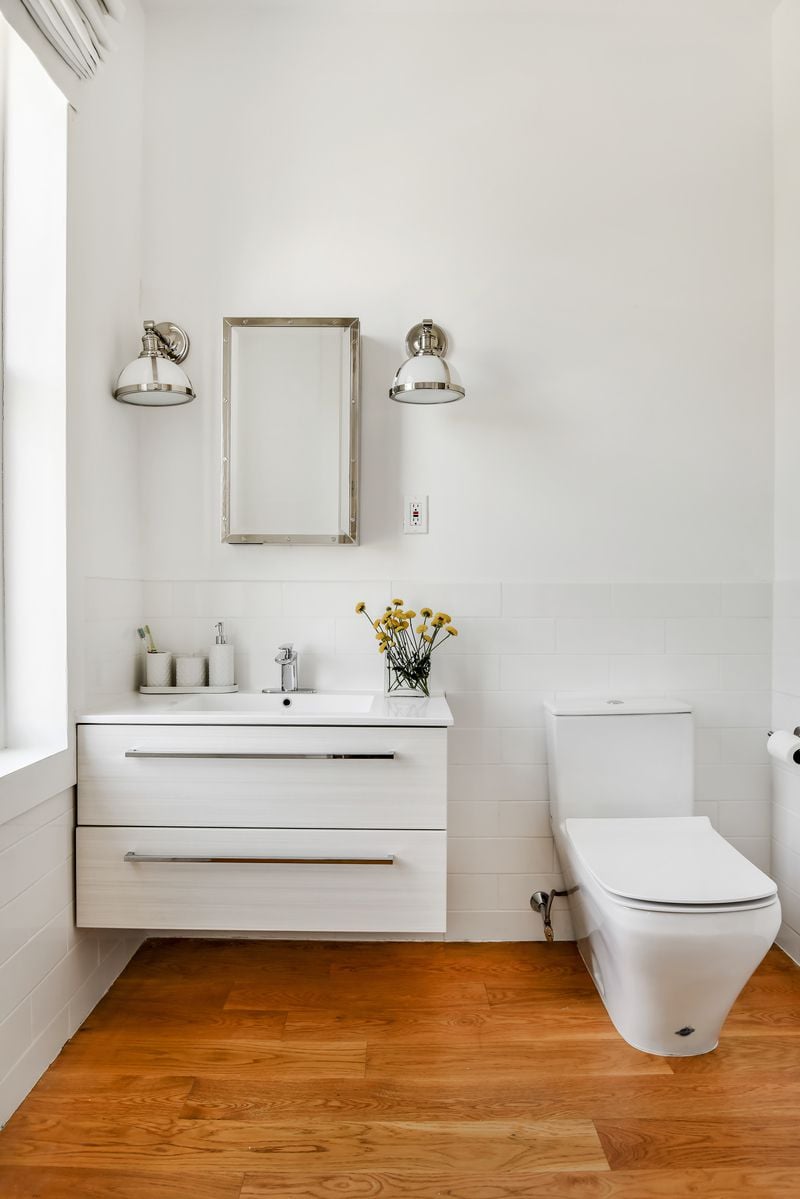 On the third floor are the three bedrooms. The master, which overlooks the yard, comes with a walk-in closet and en suite bath, while the additional two bedrooms each have their own closets. The two bedrooms share an additional bathroom and another walk-in closet in the hall. Note that the third bedroom is on the narrow side and may work best as a nursery, office, or guest room.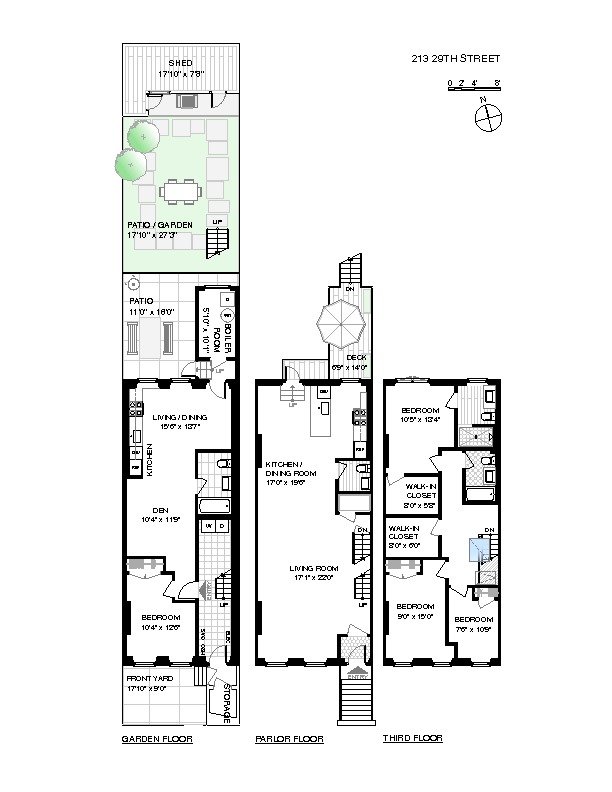 The listing notes that the garden-level rental can be incorporated into the rest of the townhouse to make it single-family which may be tempting, especially since out back is a back patio and small yard. There's also a shed in the back that could be used for additional storage or as an artist's studio or work space. The roof on the shed looks to be sagging a bit. Also, there are no photos of the rental apartment, so its condition is unclear.