London Terrace—the co-op complex that takes up an entire city block on West 23rd and 24th—is one of Chelsea's most coveted buildings, with classic architecture, a prime location, and amenities including a full-time doorman, porters, handymen, a full-service garage, a roof deck, and a $400/year fitness center that includes a half-Olympic-sized pool, plus steam rooms and saunas.
So if you're a solo buyer on the hunt for new digs, consider this studio in the building, asking $585,000. That is, if you can live with the apartment's one catch: a Murphy bed. (It's not pictured in the listings, but we assume it's located in the large white closets in the living room.) In addition to the fold-out sleeping quarters, the listing notes, the apartment also has a 6-foot-by-6-foot closet for extra storage, as well as a "guest" closet for coats, etc.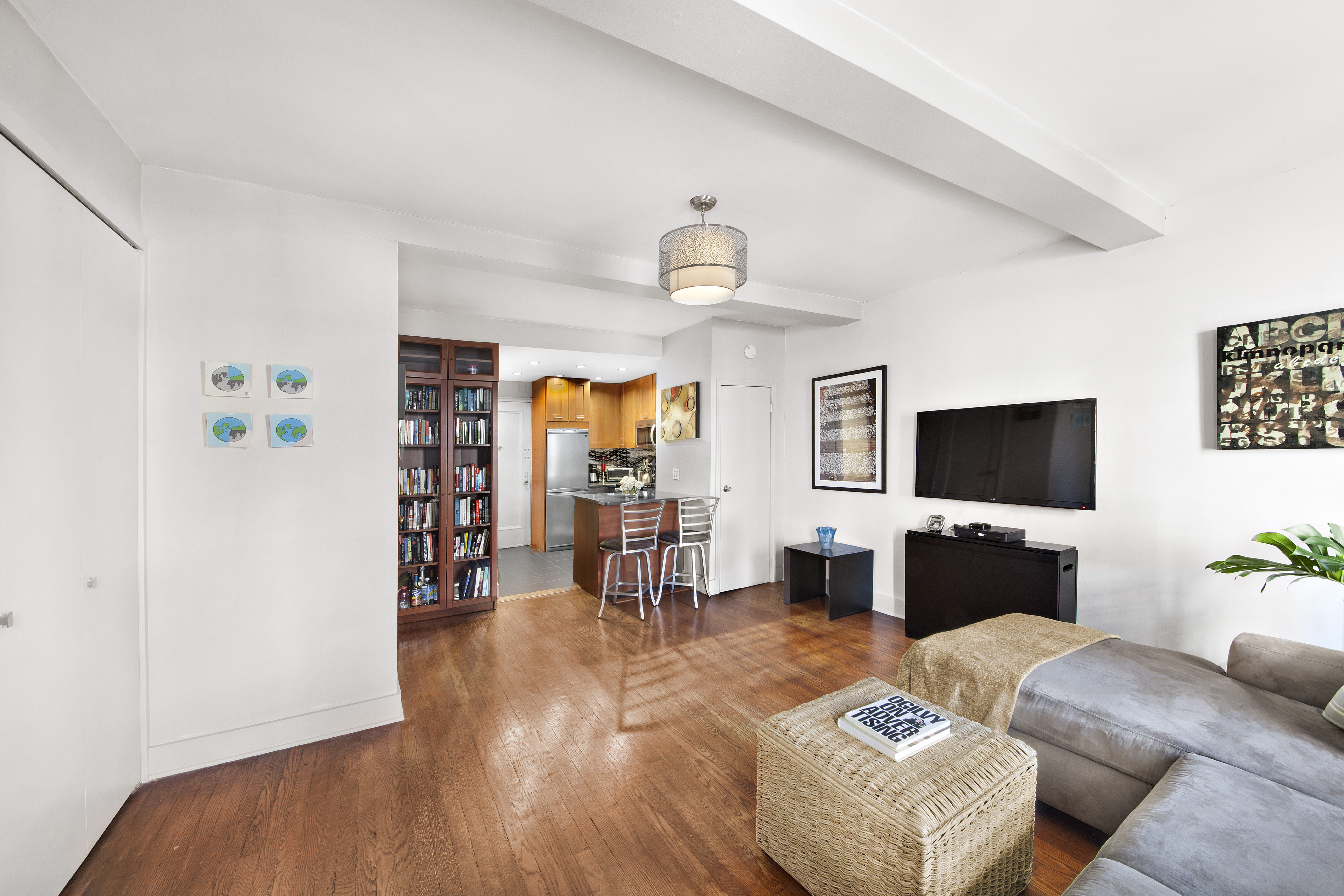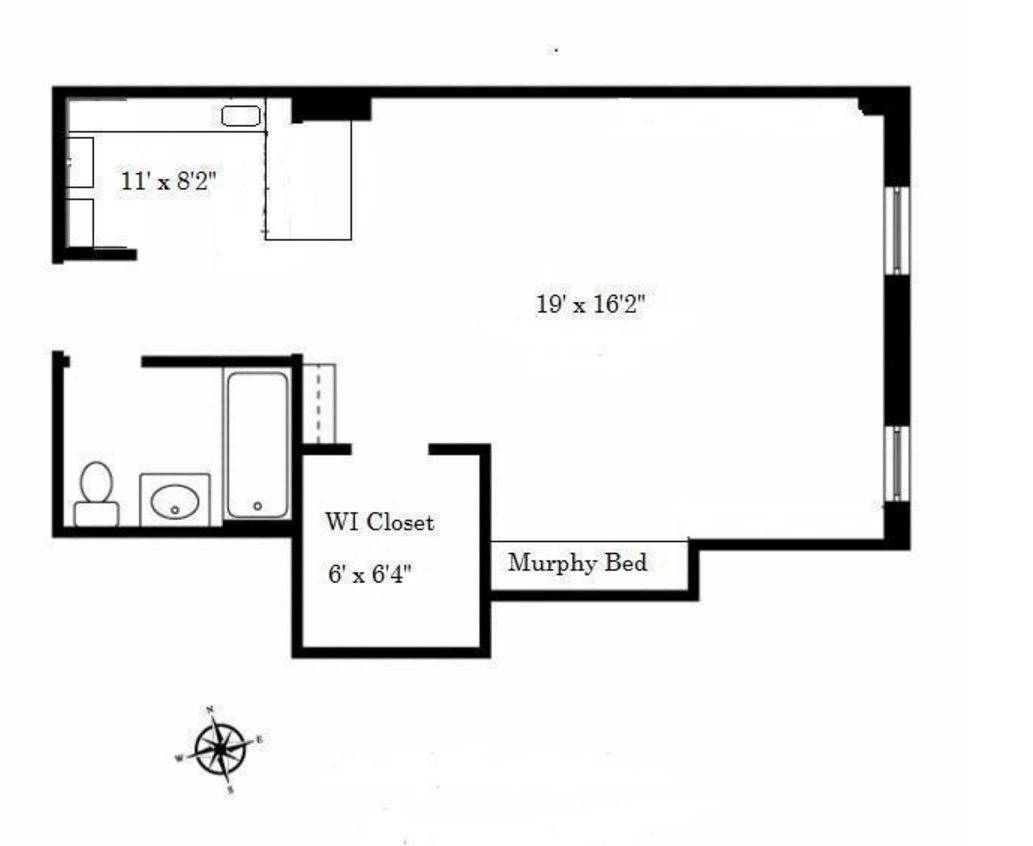 The kitchen has been recently renovated with countertops that, claims the listing, are "impervious to heat and stains," (you'll have to test that for yourself), as well as a dishwasher. The bathroom has had recent upgrades, as well, with cracked tiles that are a nod to the building's original look: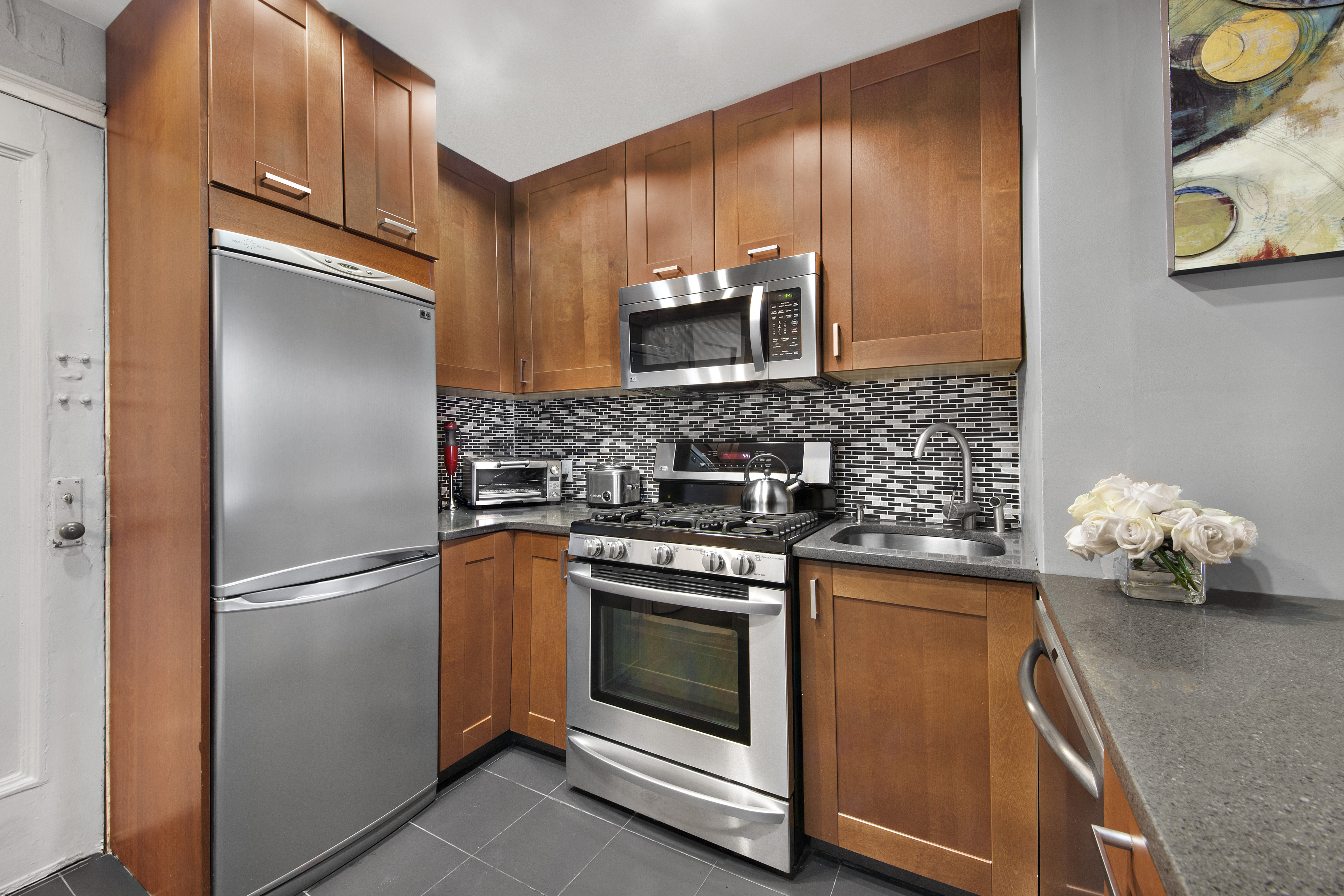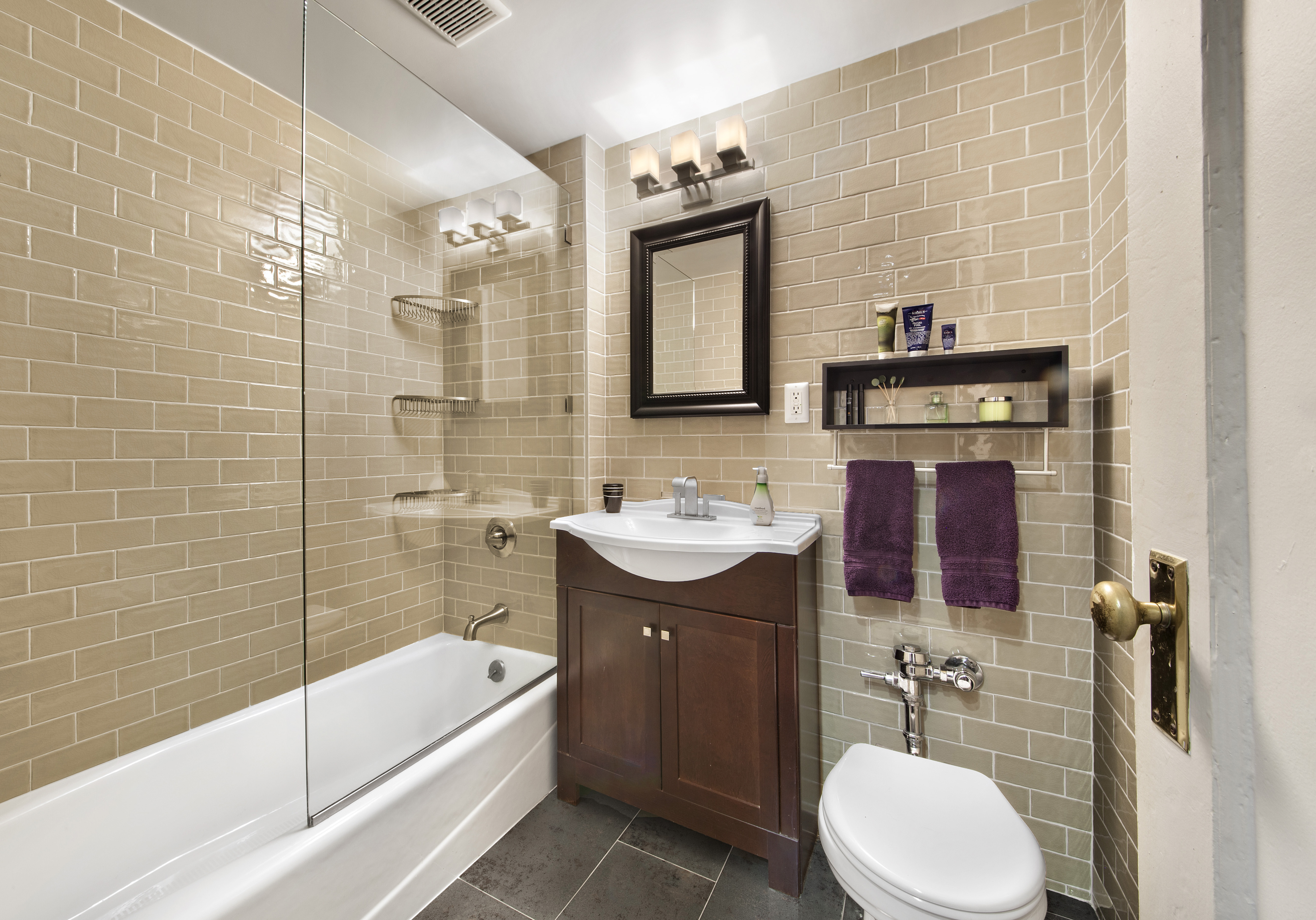 The price is comparable with other studio co-ops on the market in the neighborhood, so combined with the building's robust amenities offerings, the studio is, by and large, a good deal. (Co-purchasing, gifting, and pied-a-terres are all allowed here, too, adding some flexibility.)
So worth the ask, or is the Murphy bed a dealbreaker?