Consider this the rare listing that's actually in reach for the budget of most-first time buyers: It's a well-appointed prewar studio in the Bronx's Highbridge neighborhood asking just $82,500. Of course, there are a few catches.
The apartment is a restricted-income HDFC co-op, meaning that there's a rigid cap on how much buyers can earn—in this case, $76,125 for a single buyer, and $87,000 for two people. And as with many HDFCs, the sellers are stipulating that it has to be an all-cash deal. (As we've noted in our full guide to HDFCs, these buildings often need the extra cash for their reserve funds, and it can be difficult for a buyer to secure financing, regardless.) 
Judging by the fresh paint and finishes, the apartment has been freshened up recently, though if you're planning to stay for the long haul, you might want to swap out the counters and cabinets in the kitchen, which look like the same finishes one tends to find in just about every low-priced rental throughout the city. (It's a plus that the galley kitchen has a window, however.)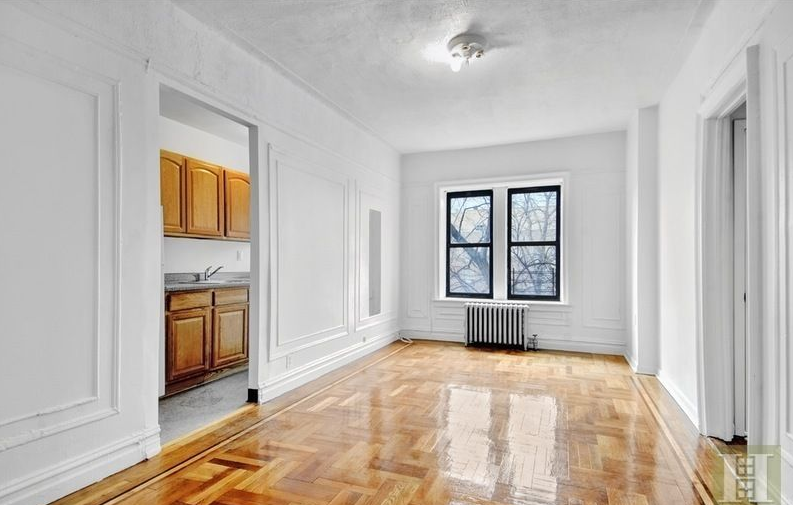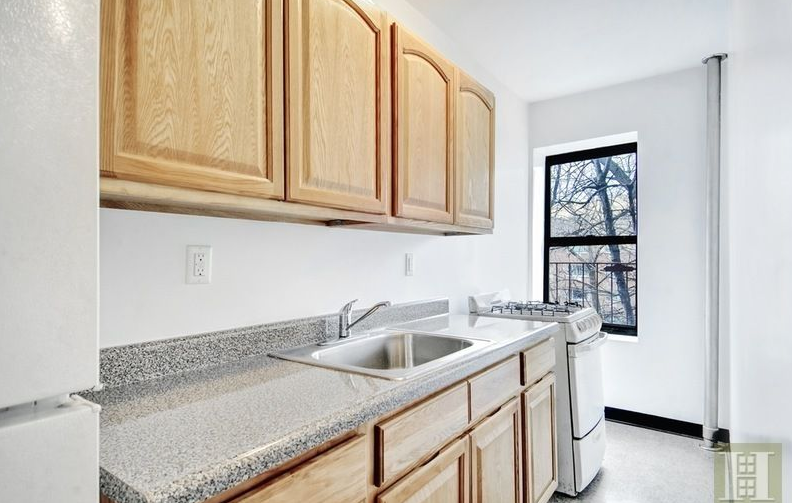 We like the sleek tiling and fixtures in the bathroom, and based on the floorplan, the apartment has several closets, which is also a bonus: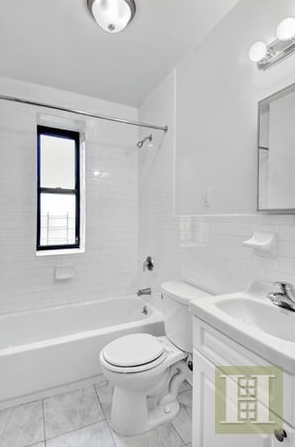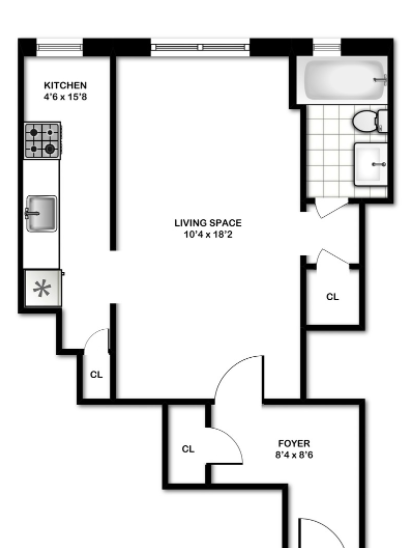 One interesting detail to note: According to StreetEasy, this apartment was most recently listed back in 2015 for $118,000, then pulled off the market. It would appear there's also another similar apartment for sale in the building. As always with any building, but in particular, with HDFCs, you'll want to have your attorney do some careful due diligence to make sure that the building has healthy financials.
But provided all's well and you can come up with the cash, a first-time buyer on a budget would be hard pressed to find better bang for their buck.