Calling all period architecture fans: The classic Brooklyn Trust Company building in Brooklyn Heights has been revamped, mixing historic touches like high ceilings and a grand, marbled lobby with up-to-the-minute luxury amenities. And we particularly like this four-bedroom, 3.5-bedroom apartment in the building, which features its own outdoor space and is asking $4.173 million.
The 1913 building has recently undergone a major renovation to turn it into a residential property, and includes amenities like a roof deck, gym, storage, owners' lounge, children's playroom, and music practice room. Apartment 2A comes with ample entertaining space, including an open living room (pictured above), as well as a kitchen with a dining area and a breakfast nook, all of which leads onto a private deck that's adjacent to one of the building's original, arched windows: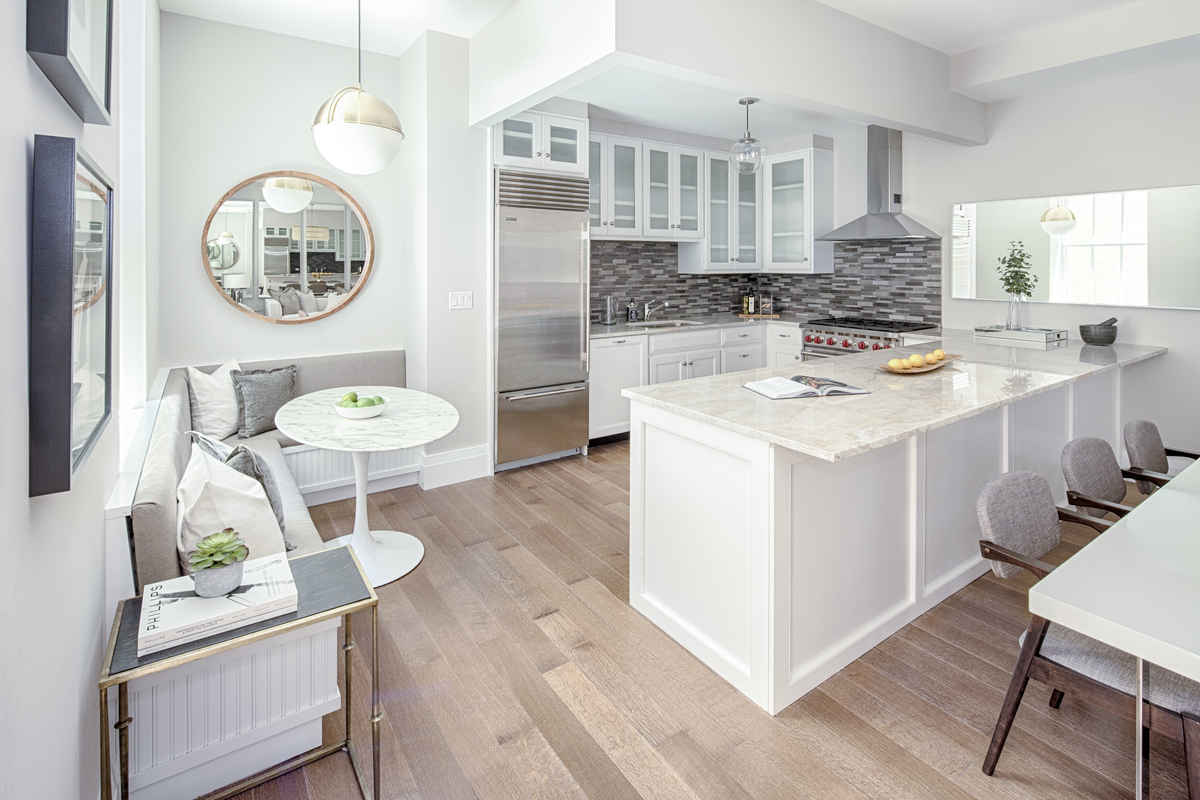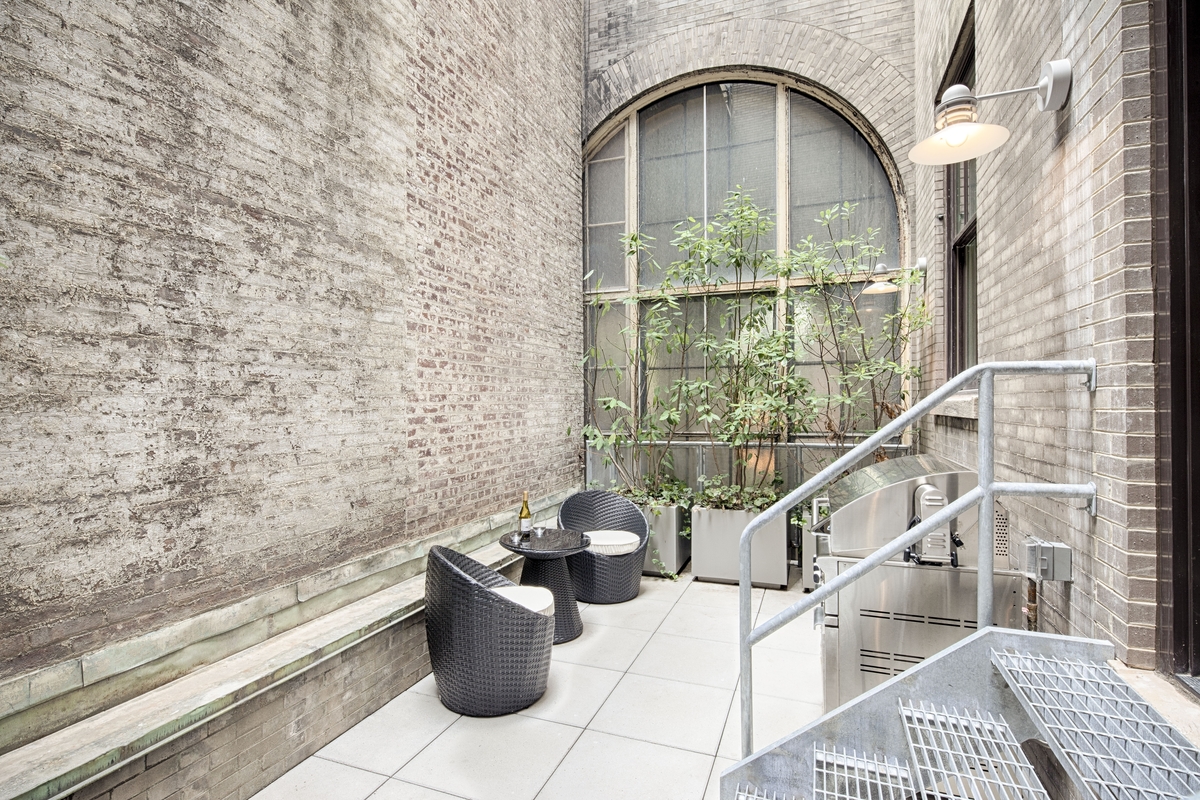 The master bedroom features particularly high ceilings, as well as a master bathroom with extras including radiant heated floors. The rest of the bedrooms are on a slightly elevated level from the master, meaning close access but a degree of privacy for owners planning to move in with kids in tow.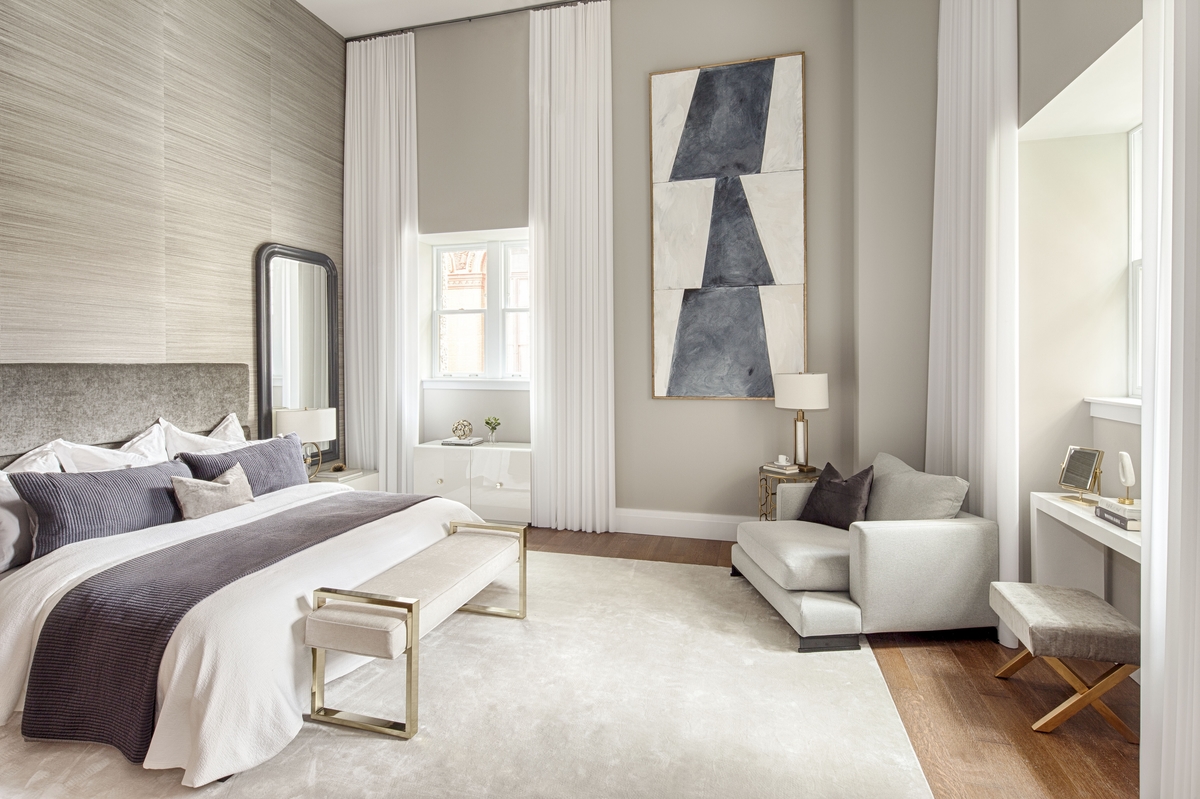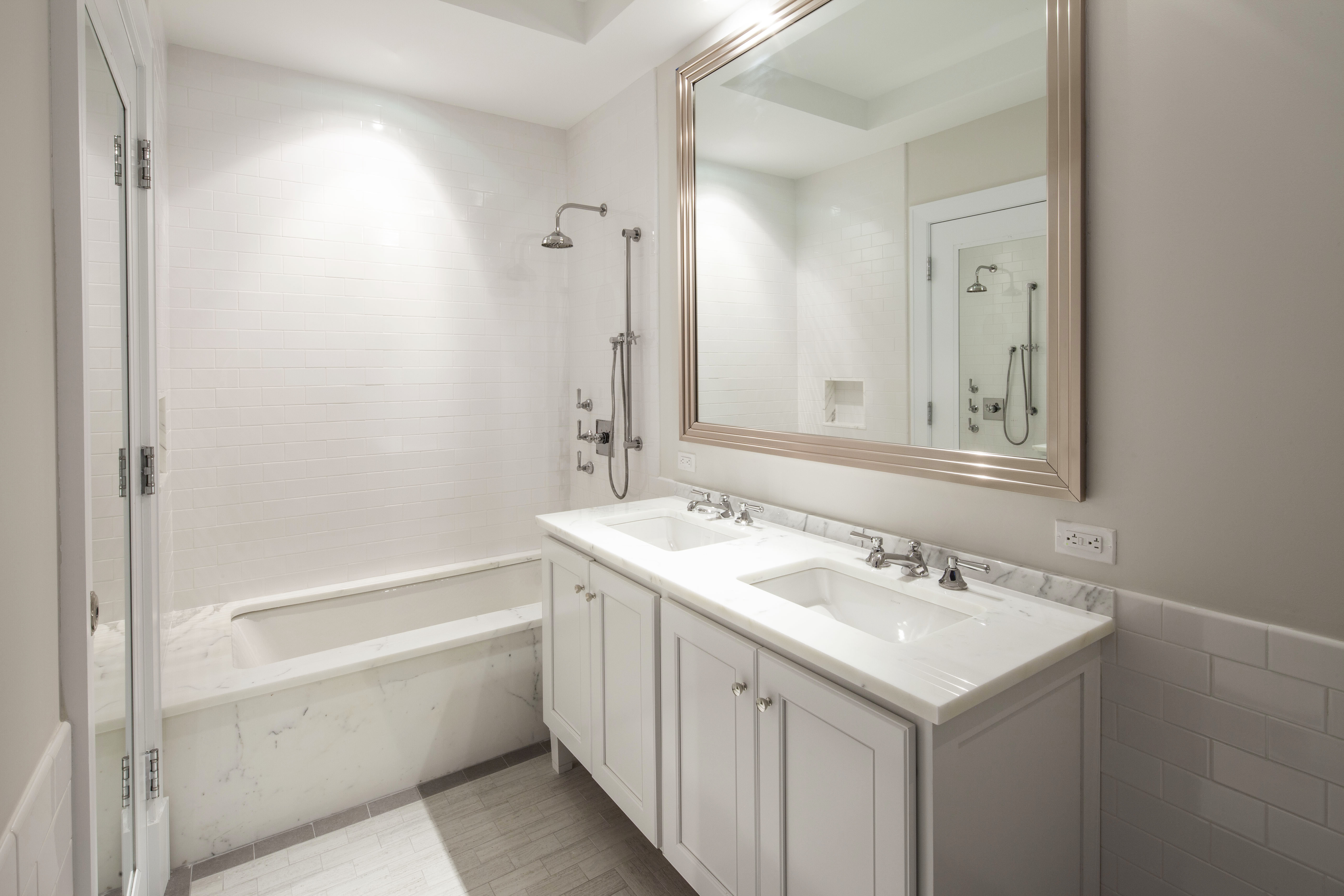 The wing with the bedrooms is also set off down a hallway from the rest of the home, keeping the sleeping and entertaining spaces separate—handy if you're having guests over, but have members of the household who want some undisturbed sleep. What do you think—worth paying a little more than $1 million per bedroom for a decked out spread like this in such a stately building in one of Brooklyn's toniest neighborhoods?