Lots of New York buyers snap up townhouses with the idea of creating a separate apartment within the home to rent out as an investment. So it's no surprise that in a recent gut renovation, this $2.395 million Harlem townhouse was set up to include an owner's triplex as well as a separate garden-level apartment ready to rent out to tenants.
The owner's triplex features lots of natural light, exposed brick, and four bedrooms: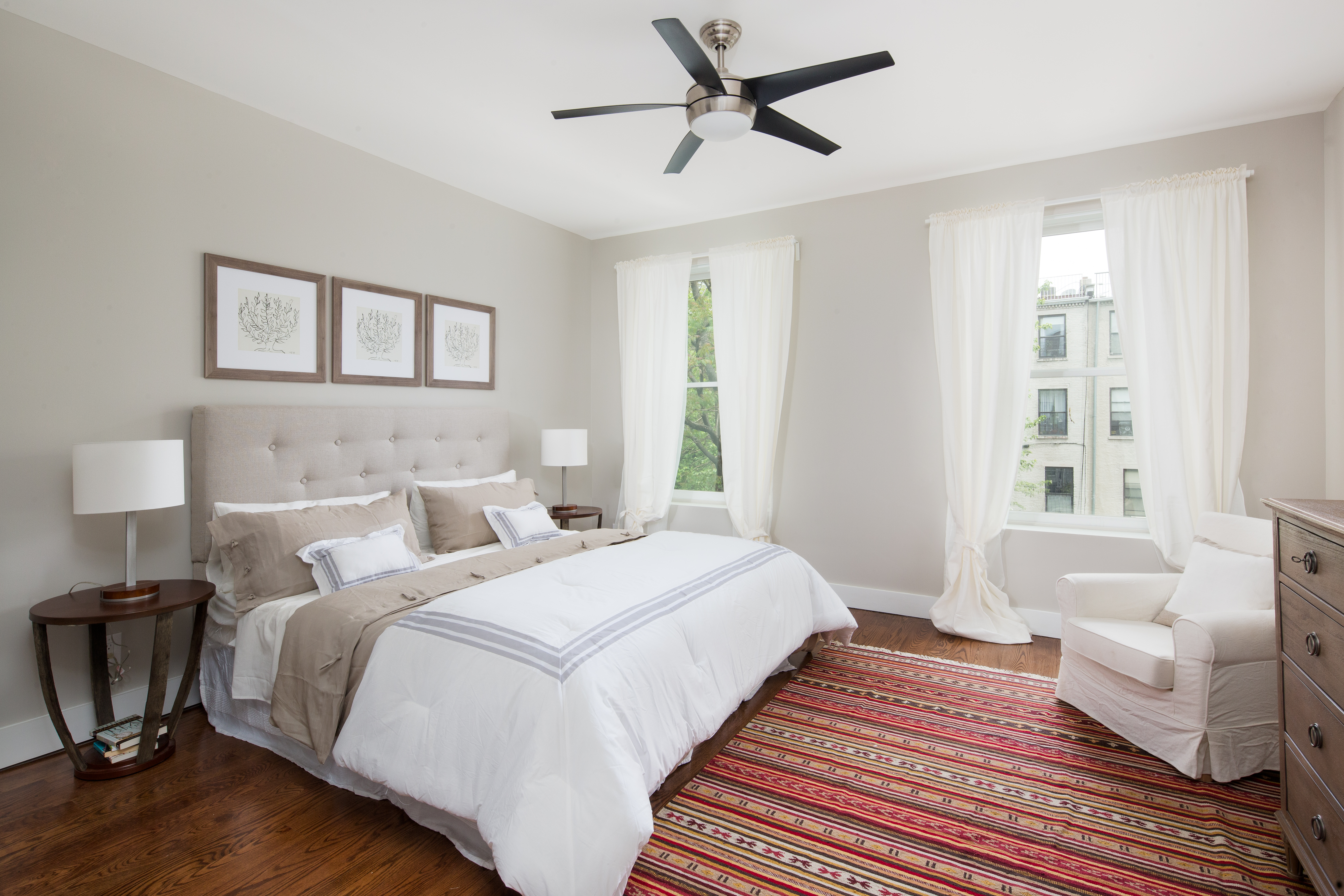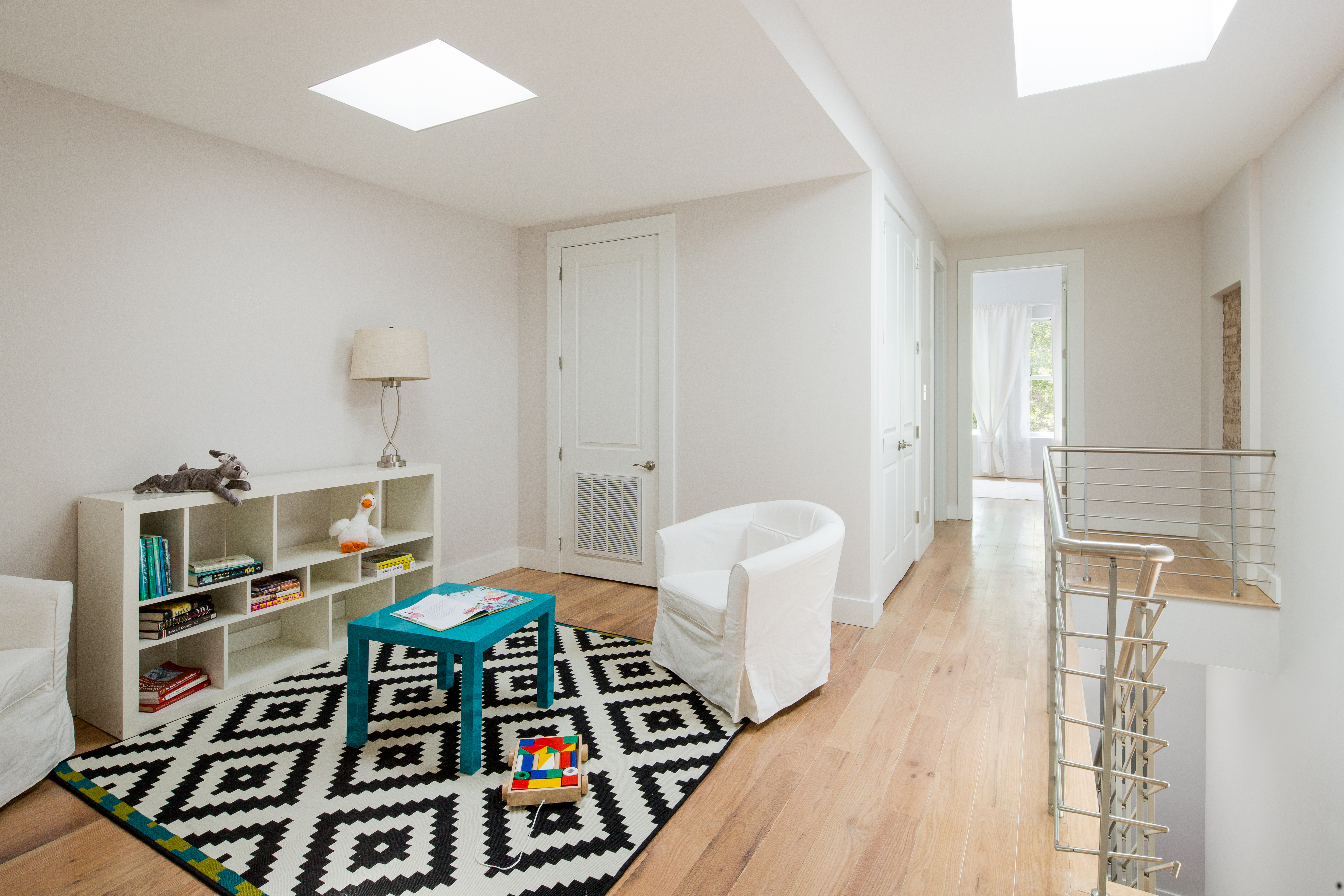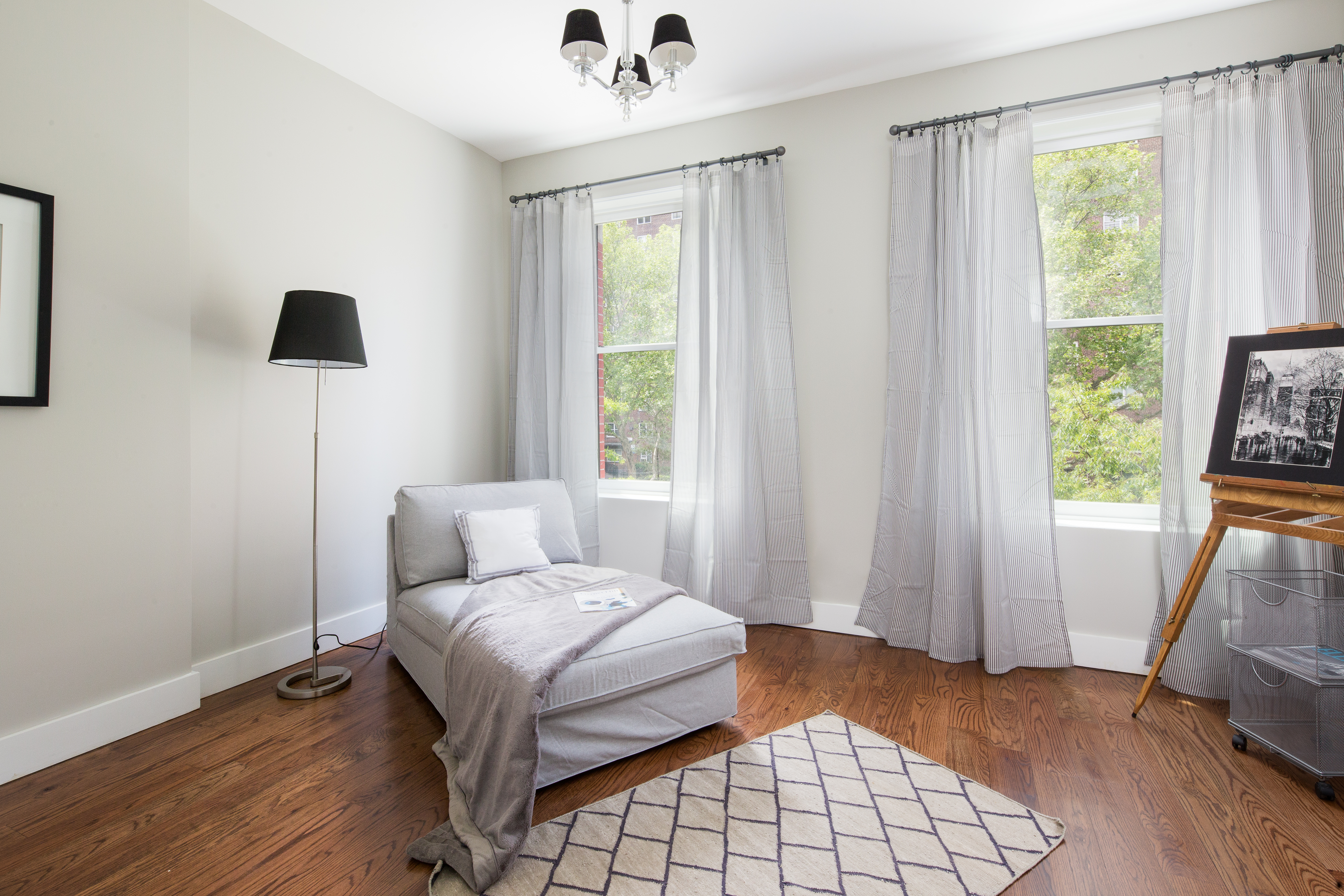 The kitchen is open and airy, features breakfast bar seating, and opens up onto a balcony overlooking the backyard: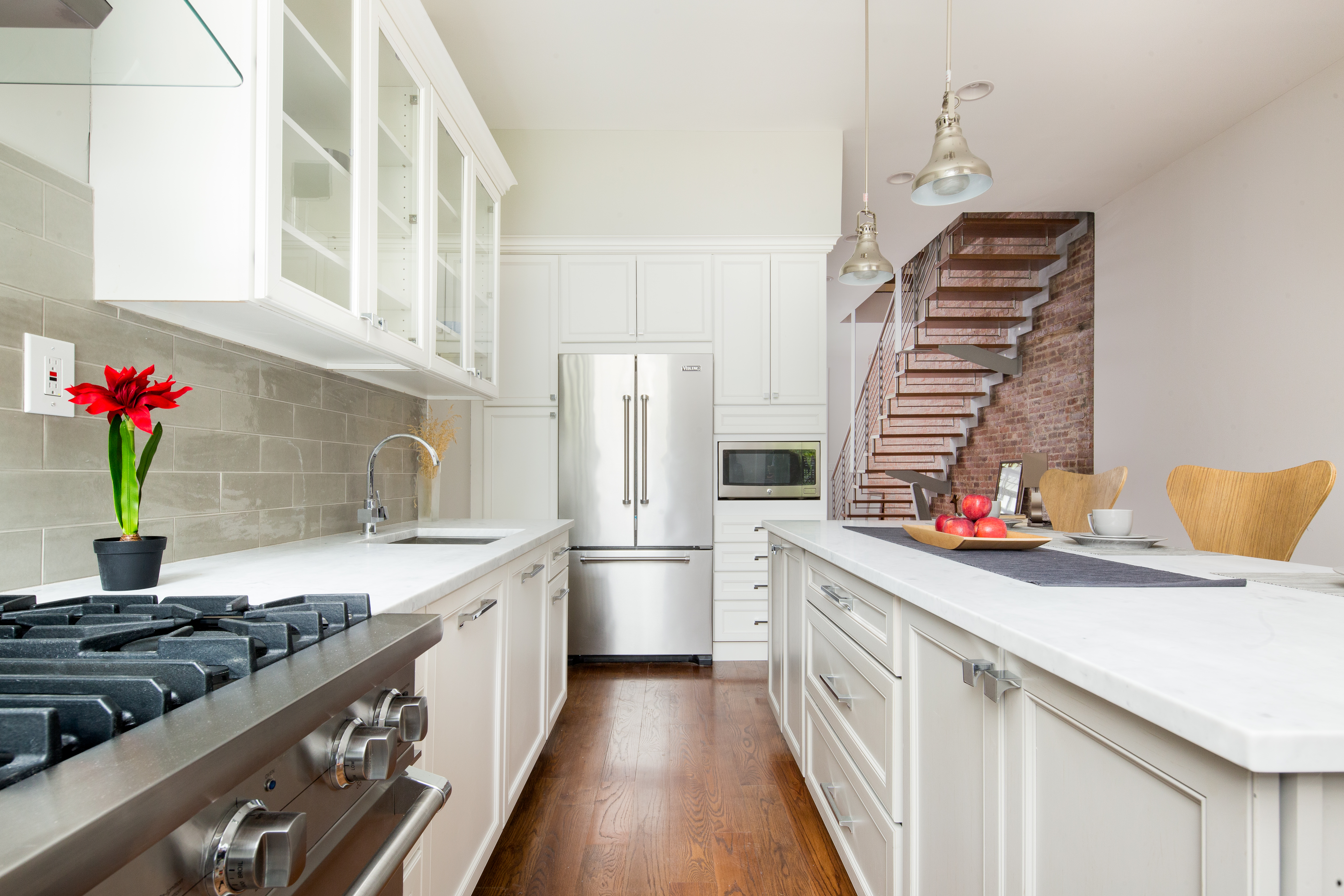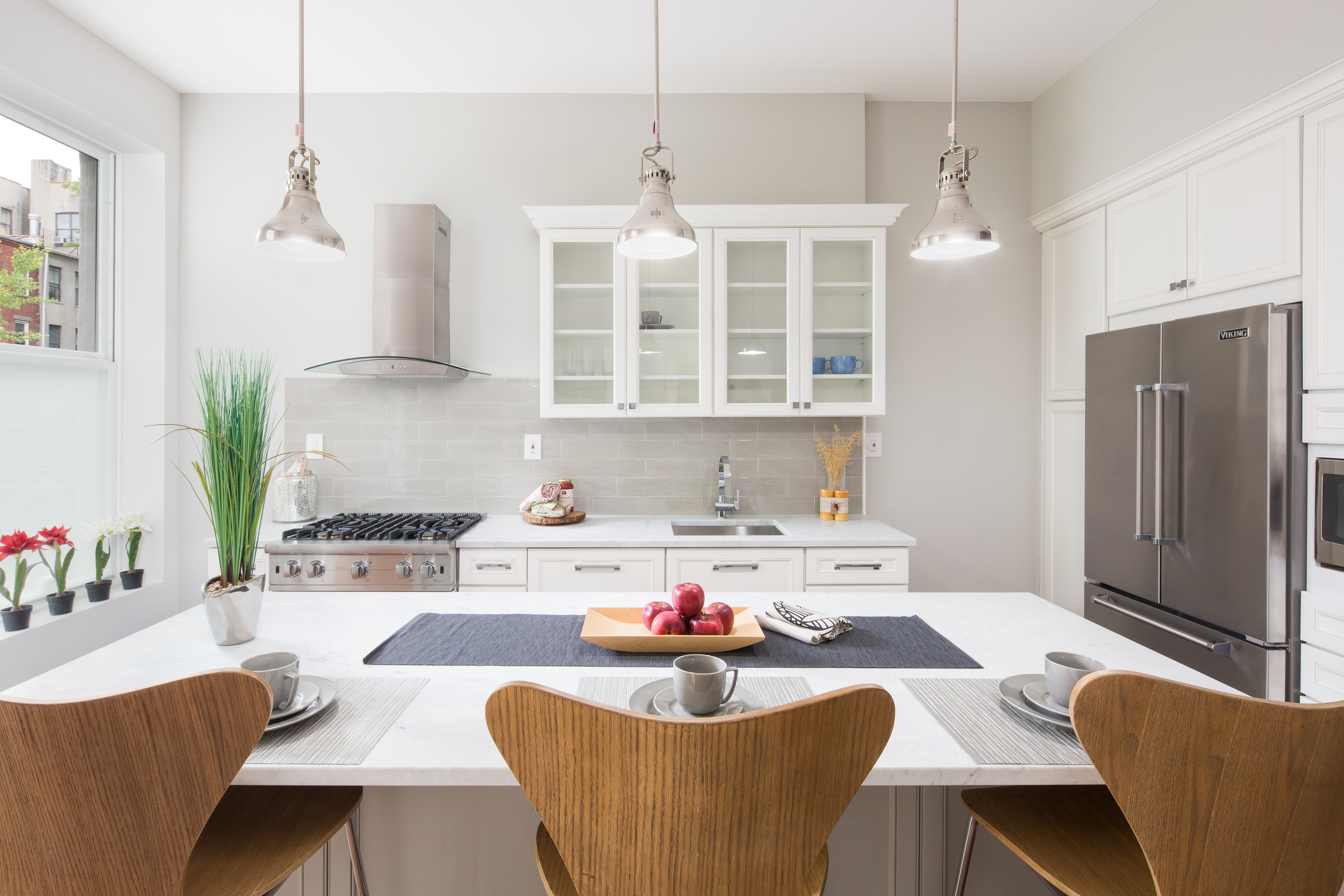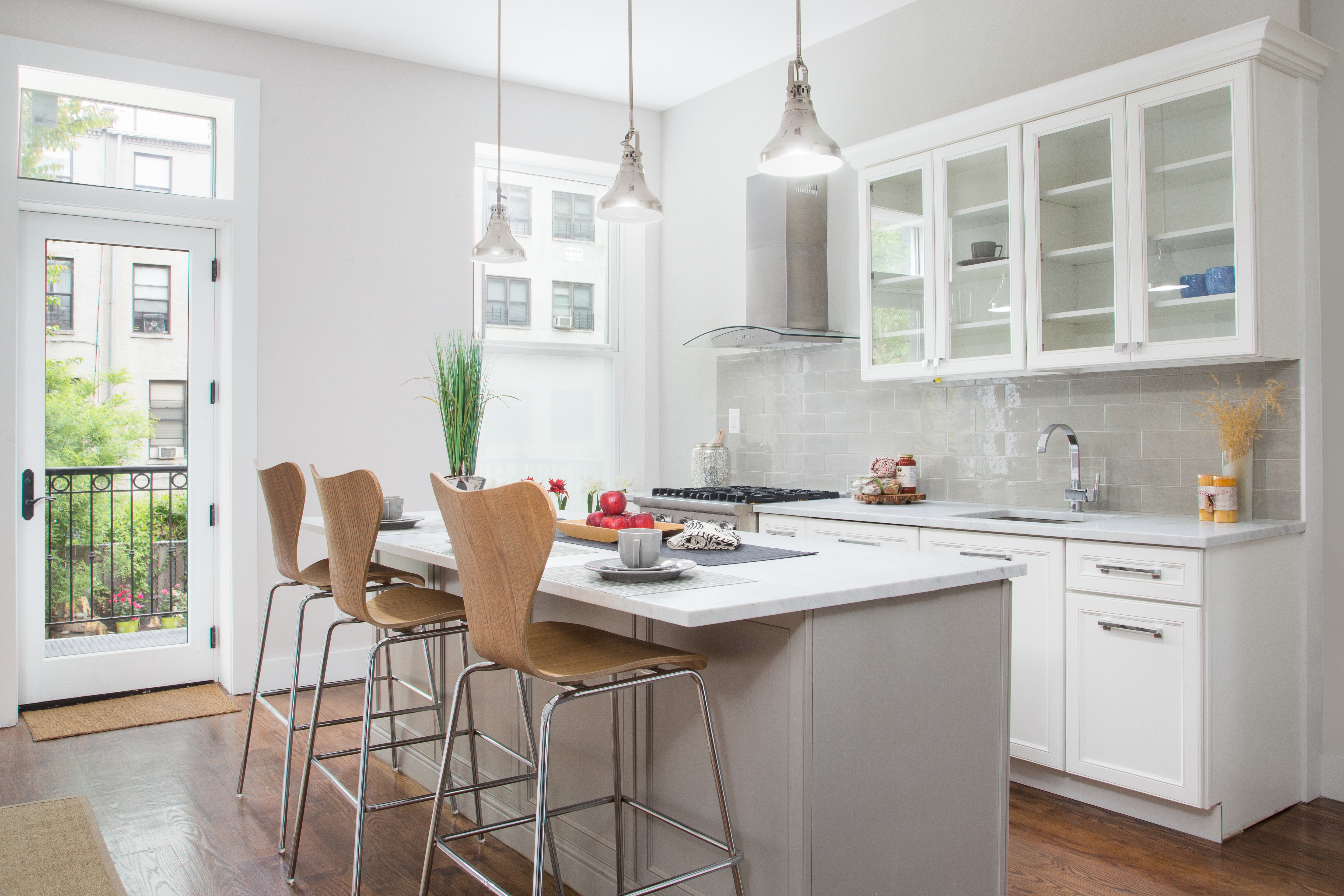 Oh, and about that backyard: It looks to be spacious and stunning, though you'll want to choose your downstairs tenant wisely, as you'll be sharing it with the garden apartment below.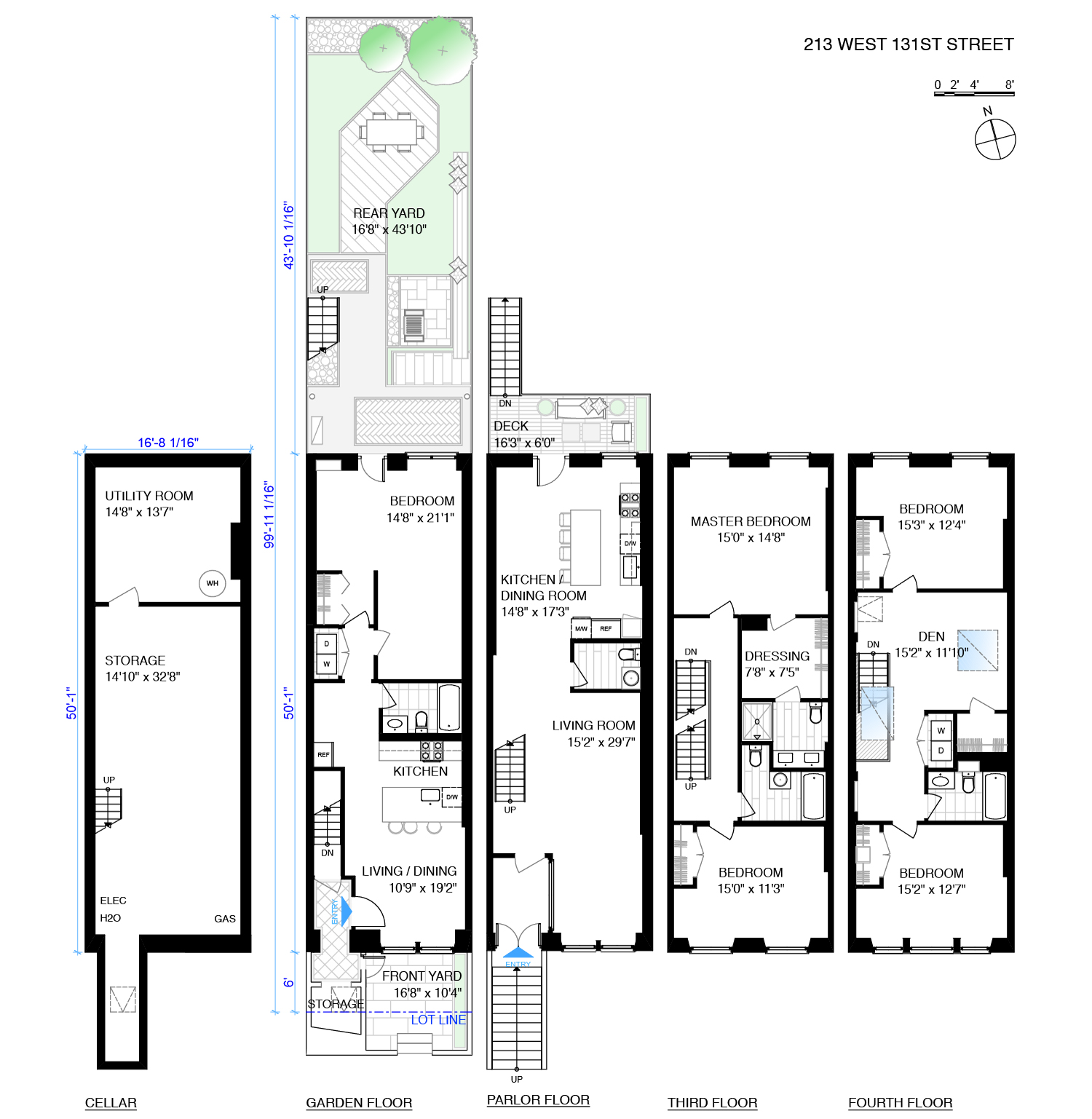 One added bonus that'll likely entice more buyers to the home: The listing notes that a minimum 10 percent down payment is required, as opposed to the usual 20 percent, meaning you can snap up this investment even with less cash on hand than you'd normally need.