The boundaries of Sugar Hill are often debated, and it makes sense: What uptown resident wouldn't want to stake their claim on one of the city's most historic neighborhoods? (According to the New York Times, its borders are between 145th and 155th street between Amsterdam and Edgecombe avenues for the actual Sugar Hill historic district, but can stretch as far as 135th to 162nd, depending on whom you ask. In any case, the Wall Street Journal has noted that locals often consider themselves Sugar Hill residents regardless of whether or not their buildings are technically within these parameters.)
[This story originally ran in June 2015 and was updated with new information in February 2017.]
While many of us know it for its Harlem Renaissance history (and its immortalization in "Take the A Train,"), we thought we'd dive into some the area's lesser known trivia, from locally made hops to haunted houses: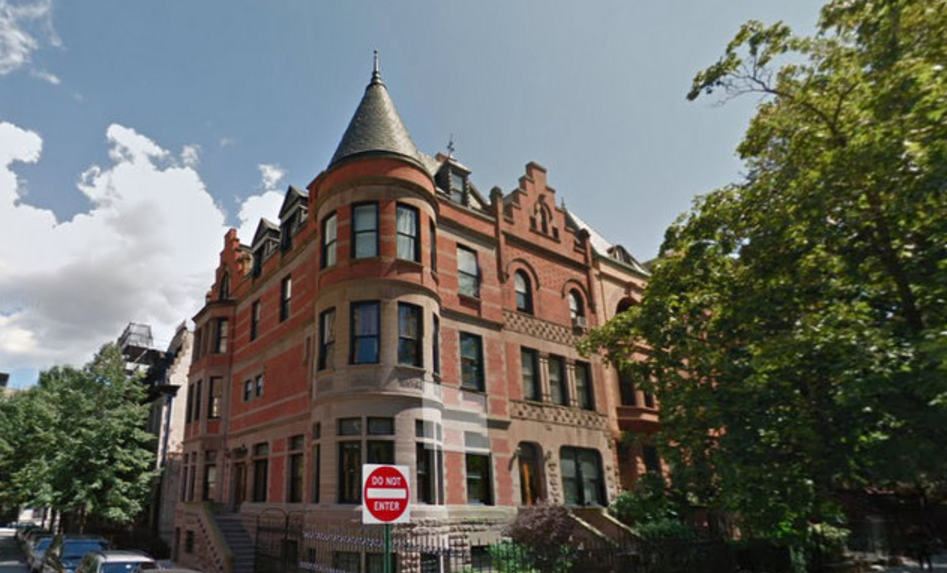 It's home to the Royal Tenenbaums House
Remember that house the Tenenbaum clan lived in on "Archer" avenue—and that Owen Wilson's character eventually rammed his car into? It's on 144th and Convent in Sugar Hill, and ended up being a pretty spectacular deal for the owner who, director Wes Anderson told New York Magazine, "got the house, ultimately, at no cost, because our fees for shooting there ended up being the equivalent of what he paid for it." Note to self: If we ever manage to snag a strange old house, remember to shop it around to location scouts ASAP.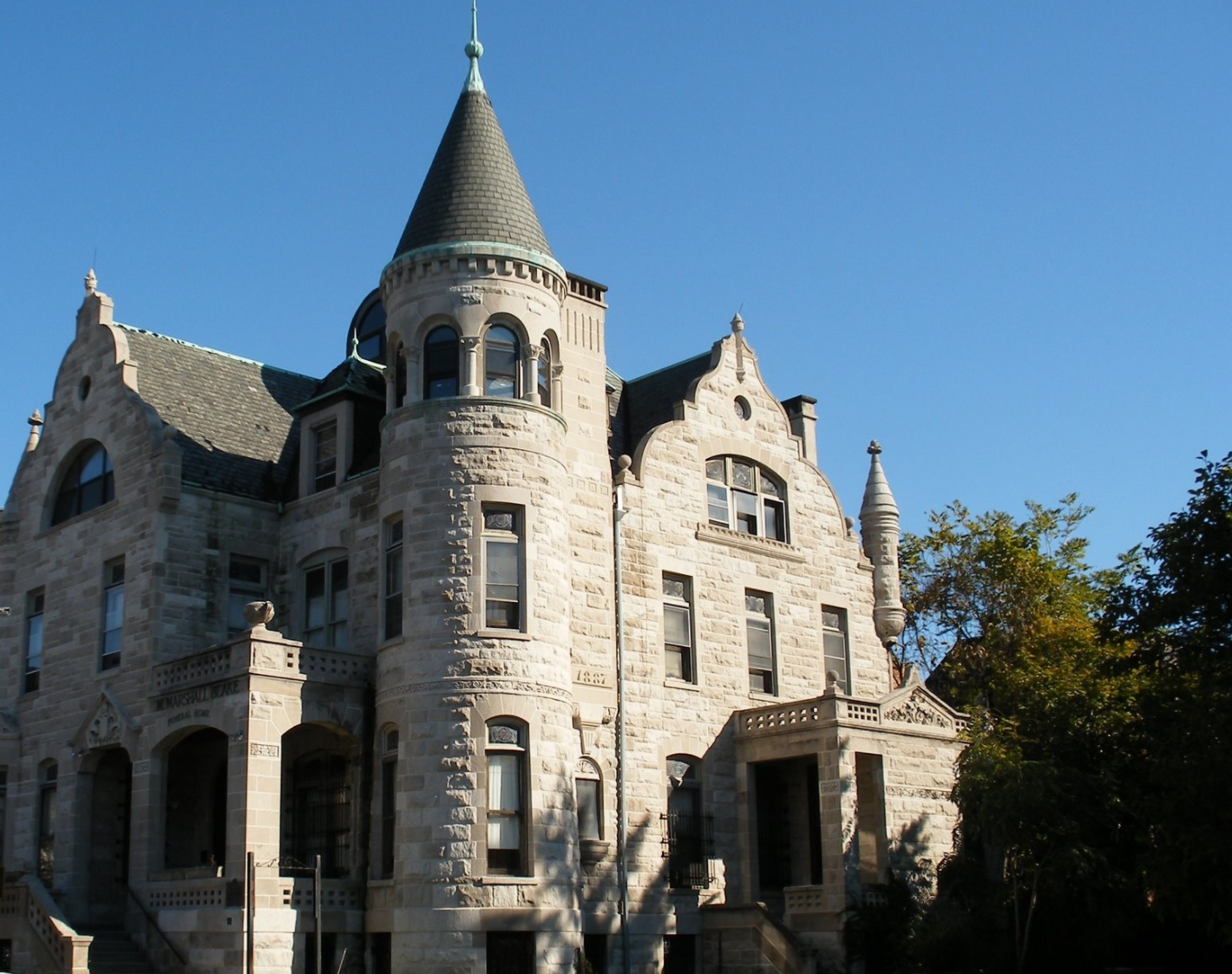 (Photo via Harlem + Bespoke)
The area's also home to its own (allegedly) haunted mansion
Another beloved architectural oddity in the neighborhood: the mysterious, castle-like Bailey Mansion (dubbed a "turreted circus castle" by Curbed), which was built in the 1880s forJames A. Bailey (of Barnum & Bailey fame). Located at 150th and St. Nicholas, the building's architecture is appropriately fanciful for the home of a circus impresario. (How often do you get to use that term? But the place fell into disrepair over the decades when it was owned by a couple who used it as a funeral home—hence, rumors of a haunting. Things got so bad that at one point the mansion was "overrun by a pack of wild dogs," but after being sold in 2009 for $1.4 million—a whopping 75 percent discount from its original asking price—it's now in the midst of a restoration, hopefully one befitting the building's spot on the National Register of Historic Places. If you want to investigate further from the comfort of your couch, NYMag's got a video walk-through.
(Image via Flickr/kmf164)
It's not actually on a hill...
While a good chunk of Harlem is on a fairly steep incline, Sugar Hill is not. The neighborhood is located on something of a high plateau within the Hamilton Heights area, or, as the Times termed it back in 2004, "a bluff high above the Harlem Plain." Somehow, we doubt anyone has too much interest in changing the neighborhood's moniker to something more topographically accurate.
...and the Sugarhill Gang never lived here
We're willing to bet that for a lot of people of a certain age, the first time they ever heard the term "Sugar Hill" was in connection to hip hop progenitors the Sugarhill Gang (of "Rapper's Delight fame, in case your memory needs refreshing). Well, as it turns out, all the members of the group were actually from Englewood, New Jersey, and took on the name at the behest of Sugar Hill Records co-founder Sylvia Robinson, who masterminded their one smash hit. Unclear how successful the song would have been if they'd gone with, say, "the Englewood Gang" instead.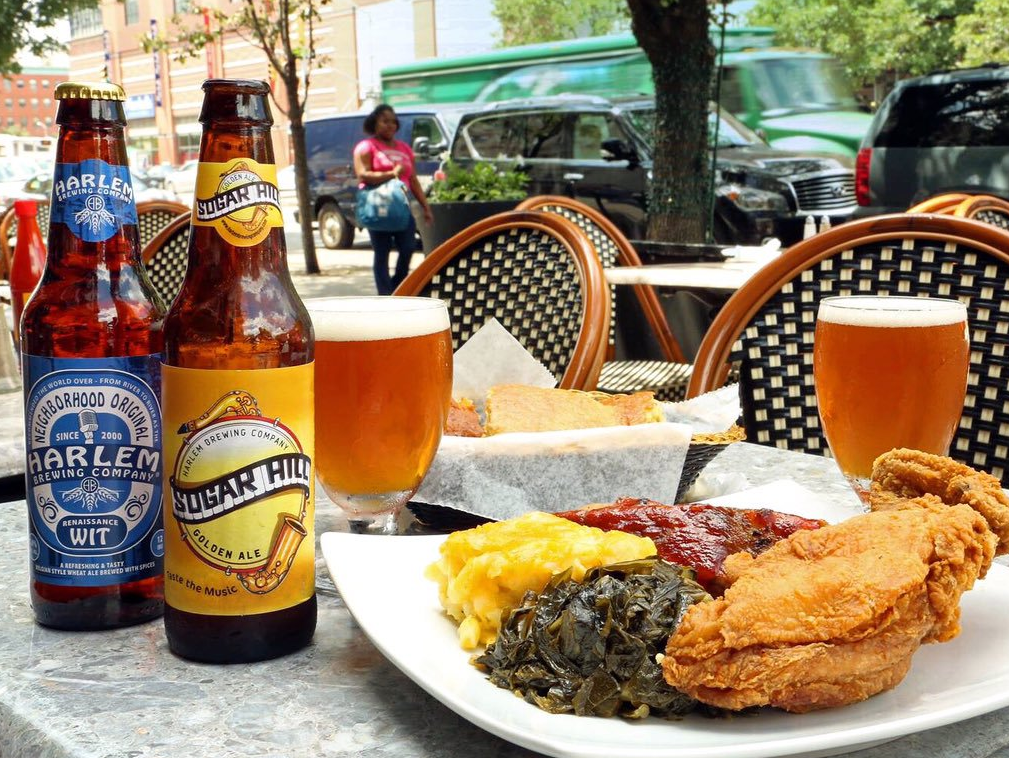 The neighborhood has its very own beer
If you're the kind of drinker who prefers very locally sourced libations, you're in luck: Harlem Brewing Company has produced a Sugar Hill golden ale for several years now, and in 2016, scored coveted placement for their brews in New York Walmart locations. What's more, the company claims it's based on a "closely guarded recipe that originated in Harlem's supper clubs and speakeasies, and has been passed down through the generations." Whether or not you fully buy into the back story, hey, it can't hurt to buy local.
Brick Underground articles occasionally include the expertise of, or information about, advertising partners when relevant to the story. We will never promote an advertiser's product without making the relationship clear to our readers.