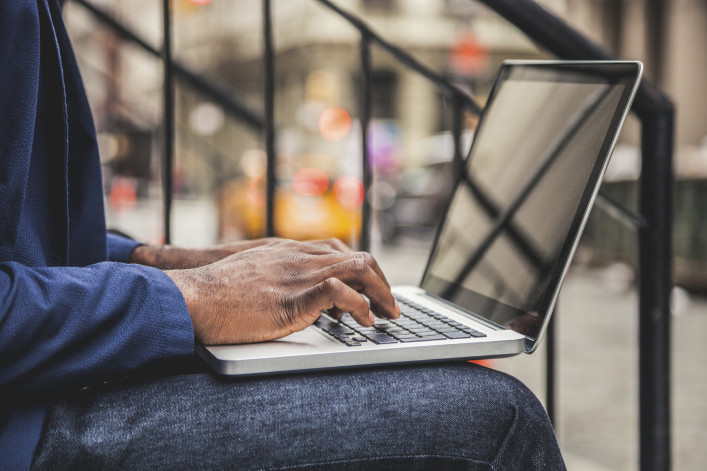 Fact: In New York City, if you want tips for the best bars, restaurants, and venues, or insider scoop on just about anything, it's best to ask a local. And the same goes for how we take our news. In addition to the New York Times and other local papers, for many New Yorkers, our neighborhood blogs are an essential part of our daily information diet.
Given this, it's become a yearly tradition here at Brick to shine a light on the best on-the-ground local news outlets in the city (check out our 2015 and 2014 versions here), a mix of longtime neighborhood stalwarts and scrappy new upstarts. Bookmark them, and you'll always be the first to know what's happening in your neighborhood.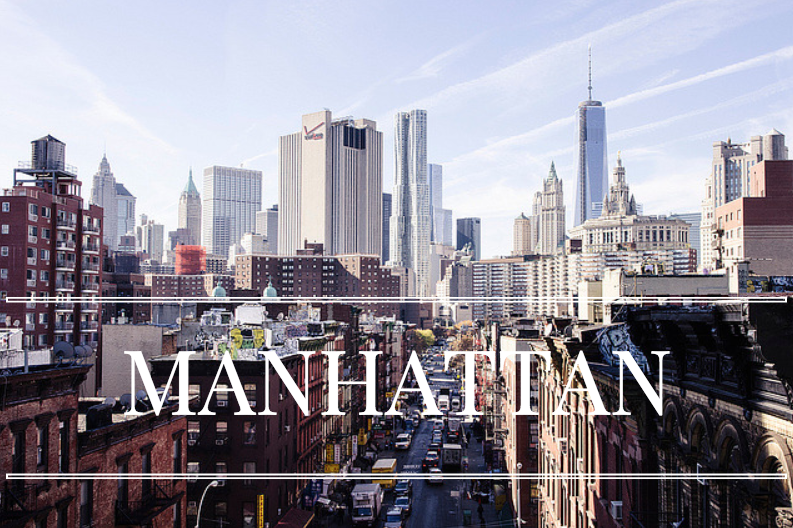 (Photo: javisanchezfoto / Flickr)
2015 was a banner year for EV Grieve, one of the city's most well-known (and enjoyably cranky) neighborhood news standbys. There's been plenty to cover in the area (most notably the gas explosion on 2nd Avenue) and, back in June, the site's long-anonymous blogger finally revealed his identity. (If you need proof that neighborhood blogs are big news in this town, consider this: He outed himself to get ahead of another neighborhood blog that had the scoop, and was going to publicly name him themselves.) Since then, the blog has kept up a reliable feed of photos, local human interest stories, and updates on openings and closures. And with the impending L train shutdown, we have a feeling they won't lack for material in the coming year.
One of several solid news sources downtown (you can really tell which neighborhoods the city's writers gravitate toward), Bowery Boogie has continued doing what it does best: offering nitty-gritty coverage, aided in no small part by their willingness to dig through everything from real estate records to liquor license permits, or to be the first to snap photos of film shoot notifications on the neighborhood's side streets. NB: Their coverage skews farther south than EV Grieve, netting parts of the Lower East Side, Two Bridges, and Chinatown into the mix.
One more for the downtown denizens: The Lo-Down has been a staple in lower Manhattan for years now, run by a couple with an impressive pedigree in publishing and media (editor-in-chief Ed Litvak was formerly a producer on The Today Show, for starters). The blog covers local nightlife, politics, real estate, and everything in between, often finding news that filters to larger local outlets.
What started in 2008 as a blog specifically meant to chronicle debate over its namesake park's pending redesign, Washington Square Park Blog has since evolved into a larger voice for the Village, training its eye in particular to issues of preservation and development that get particularly contentious in one of the city's most scenic (and historic) pockets.
In the eight years since its launch, Tribeca Citizen—run by Erik Torkells, the former editor-in-chief of Budget Travel—has grown nearly as rapidly as its (ultra-expensive) neighborhood, running several newsy posts per day, a twice-weekly newsletter, and a robust Instagram feed. (They also seem to be attracting the attention of advertisers.) Consistenty a must-read for anyone residing south of Canal Street.
In an area of Manhattan that's surprisingly bereft of blogs (how is there still no go-to outlet for news on the Upper East Side?!), West Side Rag continues to be an essential source of hard local news along with the lighter stuff, covering everything neighborhood from development controversies to local-color pet-related stories—a hawk-on-chihuahua smackdown, anyone?—with the same now-signature level of care and attention.
This is still more or less the only game in town when it comes to updates on Manhattan's oft-forgotten East Side island, and is a handy catch-all for updates on local events, businesses, news, and more. They've also got juicy tidibts for the real estate junkies among us, most memorably their scoop from February on a co-op's over-the-top letter about bare feet in the building lobby.
Though it's a new addition to our list this year, The Uptown Collective has been around since early 2010, covering Harlem, Washington Heights, and Inwood in upper Manhattan. Run by a large group of locally-based writers, their news ethos tends to be "accentuate the positive," with a heavy emphasis on the local arts and food scenes.
As Harlem's most consistent local news outlet, Harlem + Bespoke similarly focuses its energies on whatever is making the neigbhorhood more beautiful on a given day, whether that's a gallery opening, a restaurant serving up colorful new dishes, or beautiful old brownstones that are getting a much-needed facelift.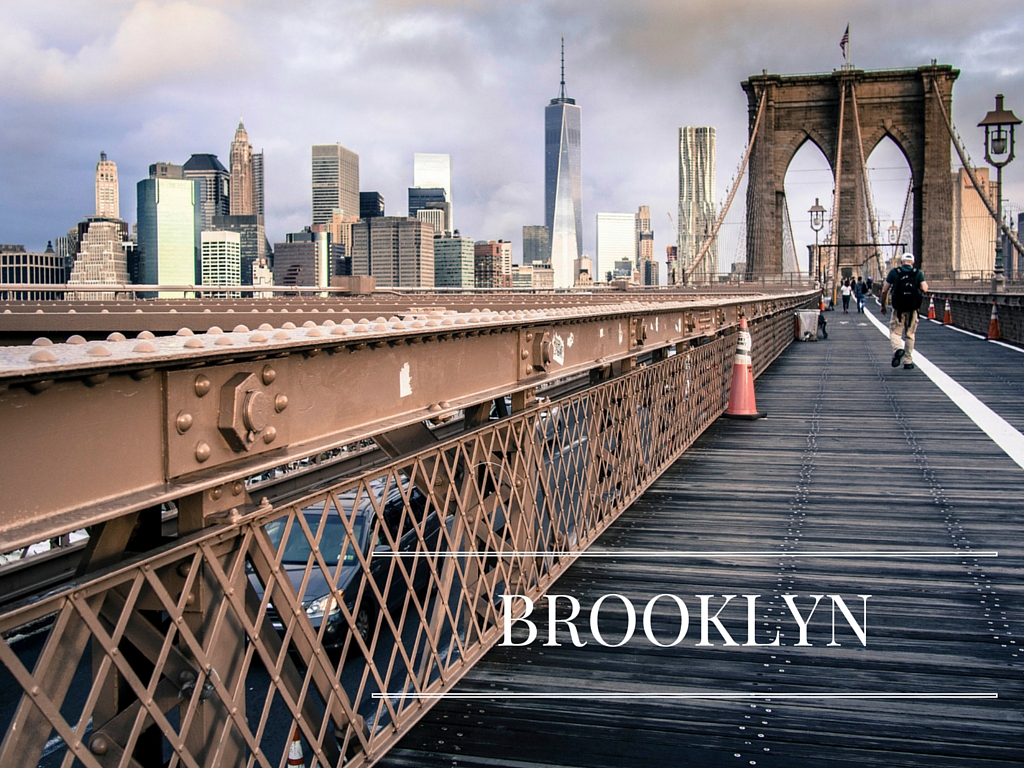 (Photo: Curtis MacNewton/Flickr)
We've previously dubbed Free Williamsburg "the granddaddy of Brooklyn blogs," and we stand by it. They continue to cover the city's most heavily-trend-pieced neighborhood with a healthy (and much-needed) dose of skepticism, while still staying on top of all the news locals need to know, from L train and G train updates to listings for DIY shows. A sign of the times: They've also got a good amount of Bushwick news in the mix these days.
Since being sold to new owners in 2014, Greenpointers has not just held its ground as Greenpoint's go-to news source, but expanded its reach as well, launching a popular series of events including its well-loved annual Holiday Market. Lately, we've also been particularly liking their pleasantly micro-level series, "A History of Greenpoint in 25 Buildings."
Lord knows there's never a shortage of news happening in and around Buswick these days, and for several years now, Bushwick Daily has kept up admirably, whether they're breaking stories about local bars and restaurants popping up or fading away; sending reporters to community board meetings to stay on top of ever-potent local development controversies; or bravely exploring the neighborhood's "naked yoga" options. These days, they also divide the site into sections for Bushwick at large, as well as East Williamsburg and Ridgewood, reflecting a wide range of devoted readership.
Though the name of the blog implies something of a raised eyebrow, Pardon Me For Asking is more of a sunny local presence in Carroll Gardens and Gowanus. Run by longtime neighborhood resident and community activisit Katia Kelly, the site often reads like a lovingly-rendered photo diary of day-to-day life in this particular corner of Brooklyn.
Proof that there's strength in numbers, Corner Media could be considered the little Brooklyn media empire that could. Under the watch of publisher and editor-in-chief Liena Zagare, Corner Media has brought several well-loved Brooklyn blogs into the fold over the last year or two, including Sheepshead Bites, the Bensonhurst Bean, and Ditmas Park Corner, strengthening all the sites' collective resources for reporting, and keeping a close watch on Brooklyn's southernmost neighborhoods.
This one doesn't post as frequently as its more breaking news-oriented counterparts, but run as it is by native Bay Ridge residents, activists, and journalists, the quality is consistently high. They're particularly strong on coverage of neighborhood history, whether it's "the crazy chimp lady of Shore Road" or notable 19th-century shootouts.
2015 was a sad year for the Brooklyn Heights Blog, as its founder and CEO John Loscalzo unexpectedly passed away in April. However, in spite of the tragedy, the site has kept up as an indispensible resource for resident of the Heights, particularly as controversy surrounding the area's One Brooklyn Bridge Park development continues to drag on.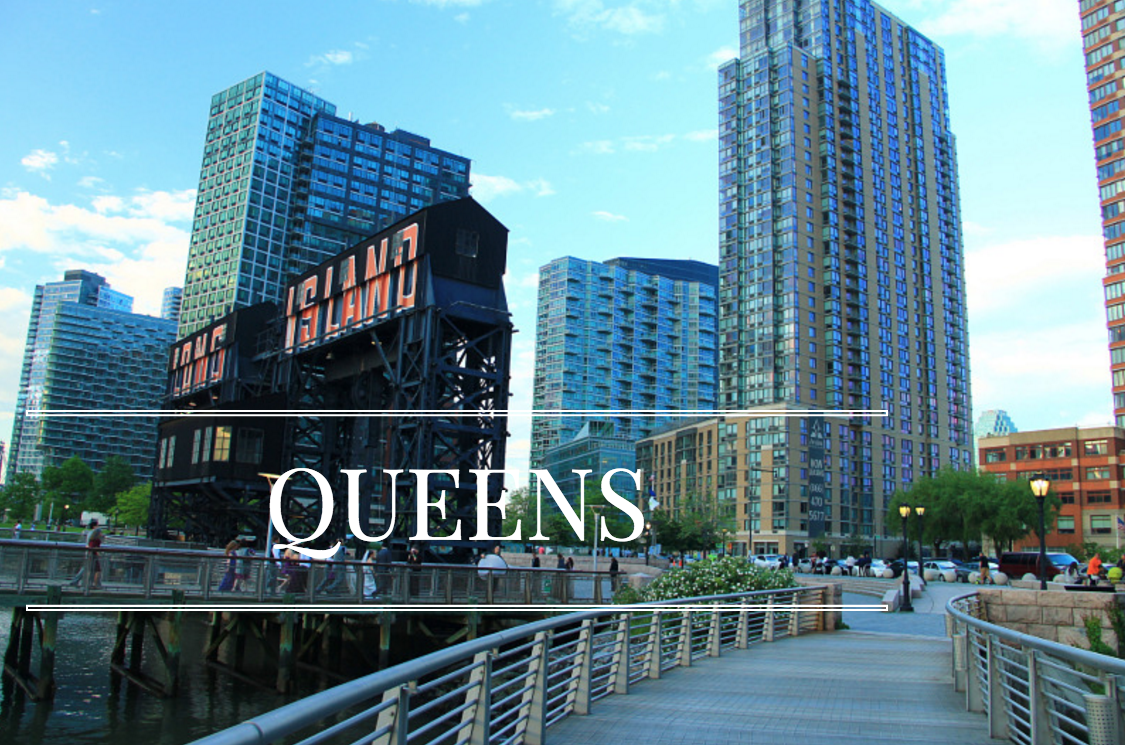 (Photo: Gabe Shore/Flickr)
Whether you live in this Bushwick-adjacent, much-hyped Queens neighborhood, or are simply thinking of visiting for the first time, Ridgewood Social is equally welcoming to all, with its handy "best of Ridgewood" recommendations, and delightfully conversational headlines ("Pride & Prejudice Tapas Bar Coming to Ridgewood??", "Friday! Dance party at Gottscheer beer hall!!!"). But in a neighborhood that's being closely watched as a hub of next-wave gentrification, Ridgewood Social's authors are also sensitive to the situation at hand, providing accessible housing resources on the site, as well as tips on reducing your own impact as a would-be gentrifier.
As Long Island City continues its rapid-fire development, blogger Andrew Kleinberg is faithfully keeping up with the neighborhood's latest goings-on, running site categories on everything from "booze" to "arts and entertainment" to "transportation" to "kids" to "rumors." Worth noting: While the area has a rep as a haven for well-off Midtown commuters, Kleinberg told us last year that LIC is getting more and more family-friendly by the day. We'd recommend supplementing this one with The Court Square Blog, which also covers Long Island City, but with more of a focus on incoming development.
In spite of the name, the Sunnyside Post covers Woodside, as well, and occasionally even delves into issues in nearby Astoria and Long Island City. Run by a professional journalist and onetime Pulitzer Prize nominee, the fare leans more toward hard news—most recently, a perturbing report on a local real estate company that defrauded tenants out of their deposits.
As the name might imply, We Heart Astoria provides a rather more upbeat news ticker on events, food, small businesses, and culture in its namesake neighborhood, as well as Long Island City, Woodside, and Sunnyside. If you live in this part of Queens and need ideas for events to hit or new bites to try on any given weekend, this is the place to go.
Since launching in 2006, Queens Crap has pulled no punches, as you might expect from a blog whose mascot is "the Craposphere"—a cartoon version of the famous Queens Unisphere, sitting on a toilet. They tend to focus more on neighborhood news and development than the local business beat, all with refreshingly blunt headlines (to wit: "Hipster 'beach' replacing affordable housing project in Ridgewood." Yeeowch.).
As the chronicler of the beloved city beach peninsula, Rockawayist tends to go quiet in the colder months, and kick back into gear as beach season starts to loom. Just in the past week, they've revved back up, with coverage of new shops that are opening up in the area, and an all-important guide to the summer's pending beach concessions.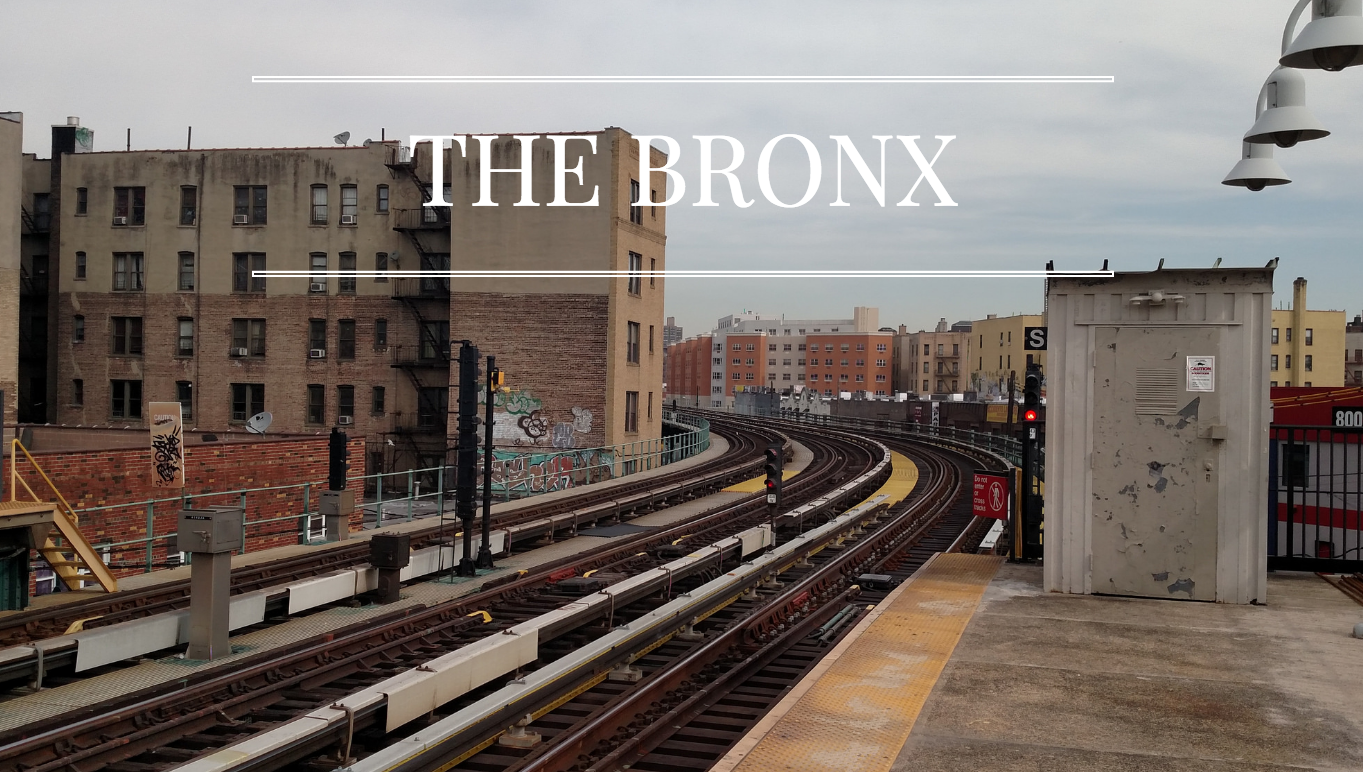 (Photo: Flickr/The All-Nite Images)
Most recently, Welcome2TheBronx (tagline: "You think you know the Bronx—but you don't!") rightly had a bit of a field day with the flood of presidential hopefuls who came to pander pay homage to the borough during the New York primary. But year round, they've always got the latest on uptown real estate news, profiles of locals, and unexpected doses of history. For instance: who knew that the Bronx was instrumental in saving the bison—our newly-annointed national mammal—from extinction?
As the name would imply, this one goes out to the readers with kids. Bronxmama's bloggers—all uptown parents themselves—are always on-point with suggestions of everything from events to day-trip destinations to on-the-go snacks. May you never again find yourself stuck on a weekend with stir-crazy kids and no game plan in hand.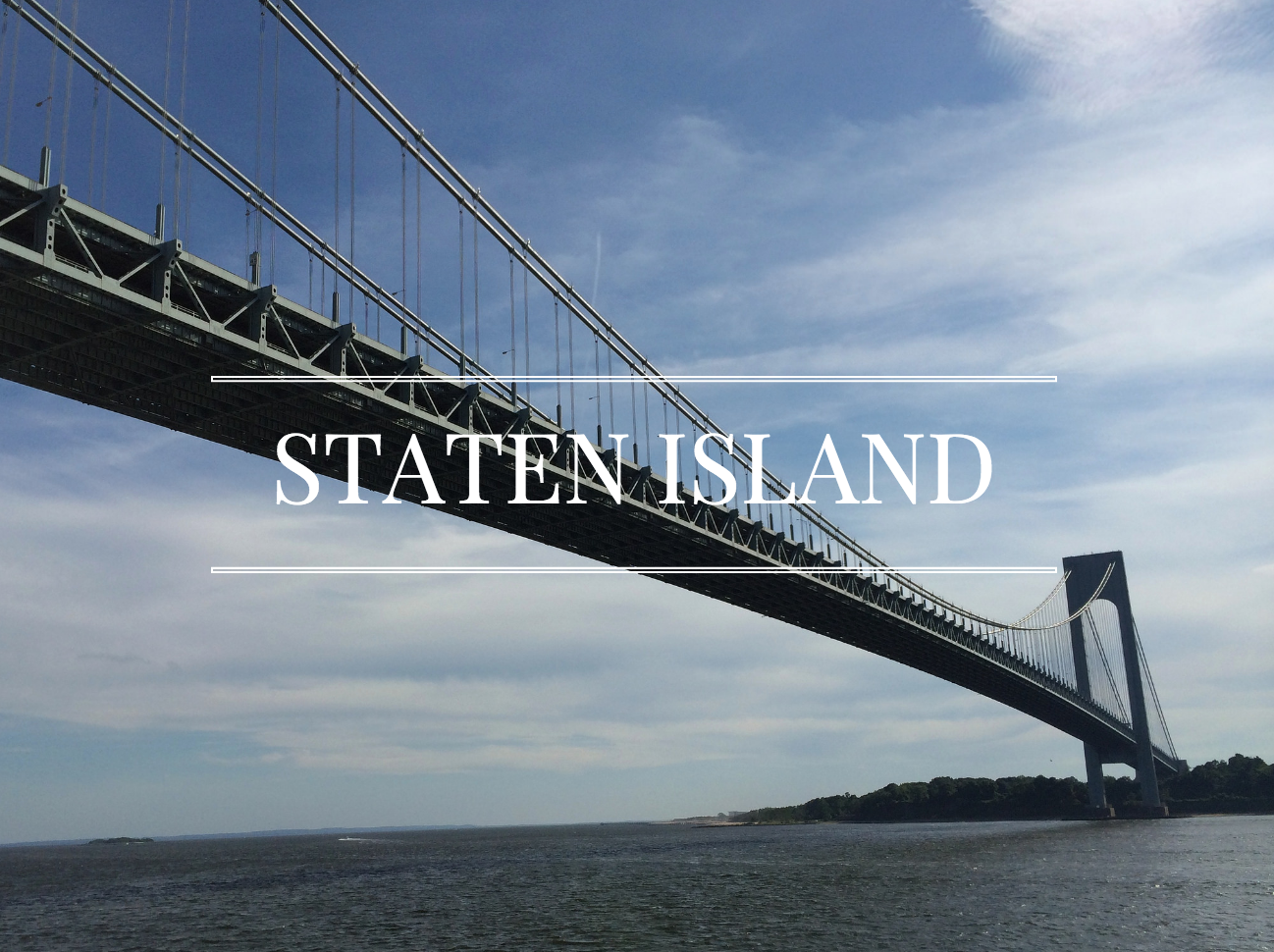 (Photo: Andy Atzert/Flickr)
Staten Island's local media scene is admittedly sparser than the rest of the boroughs, but Staten Island NYC Living stays consistent as a quick-hit fix for news, events, and even "green living" on the other side of the Verrazano. And if you don't happen to live on the island yourself, their extensive event listings might just inspire you to hop on the ferry and start exploring.
 
**This post originally ran on May 18, 2016**
Brick Underground articles occasionally include the expertise of, or information about, advertising partners when relevant to the story. We will never promote an advertiser's product without making the relationship clear to our readers.