With galleries galore, tons of bars and close proximity to the High Line, Chelsea is one of the most desirable areas in Manhattan. It's also one of the priciest. In fact, just last month it was named the 13th most expensive neighborhood in NYC by Property Shark. But if you're determined to live there, this third-floor studio at 344 West 17th Street could get you close to all that arty goodness—at the (relatively) affordable price of $2,595 a month.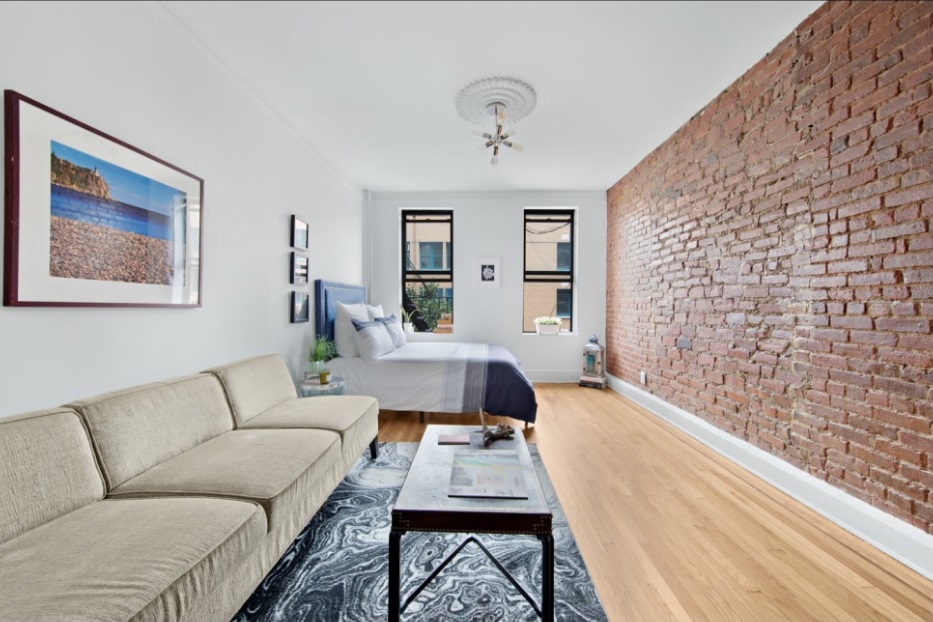 Built in 1900, the pre-war studio is compact, but bright—with lots of light streaming in through a pair of north-facing windows at the back—and has lots of interesting details—including exposed brick and hardwood floors (possibly vestiges of its pre-war beginnings)—that are sure to entice many renters. But most enticing of all is probably the fact that the unit recently experienced a significant price drop—going down $200 over the course of a single month.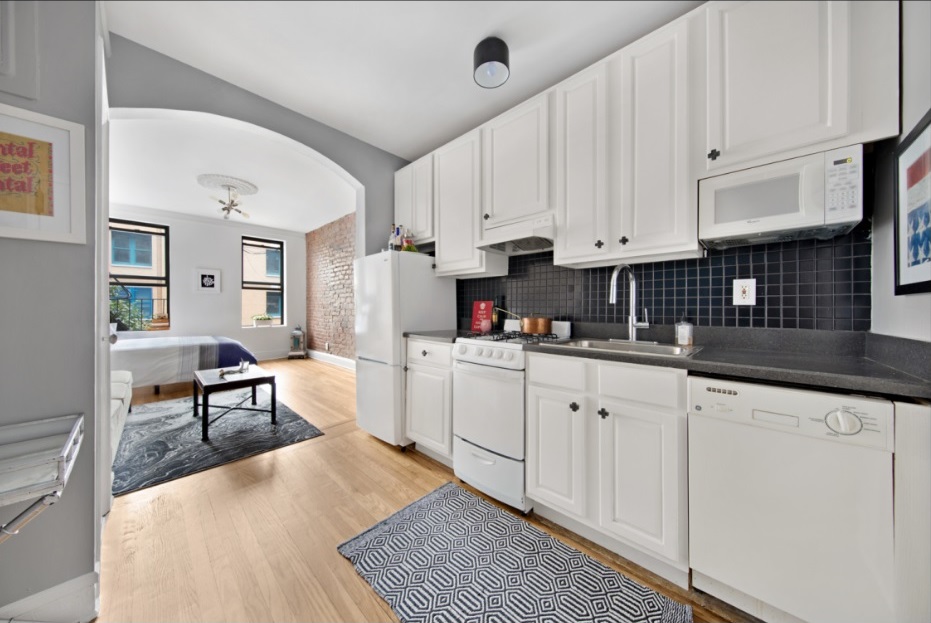 Upon entering the apartment is a foyer big enough for an entry table to hold mail and keys. Across from that area stands a surprisingly spacious kitchen with cabinets that go all the way to the ceiling (to maximize storage space), a full-sized range and refrigerator, and even a dishwasher (something there doesn't always seem to be room for in undersized studio units). If we're allowed to be nitpicky, the only hitch here is probably the fact that all the appliances are white in a universe where everyone and their mother seem to want stainless steel.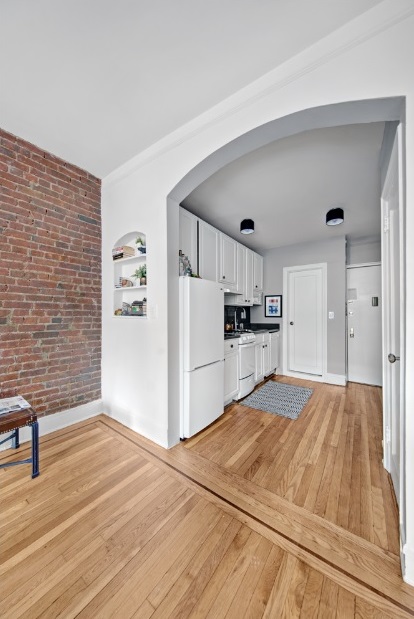 Next, pass through a wide archway with a built-in shelf for books or tchotchkes in order to get to a decent-sized living/sleeping space. There's room for a couch and coffee table in what would presumably be the TV area (if one were to be mounted on the brick wall). Beyond that is the bed, where one can fall asleep staring at the open sky (and the building across the way, as that, unfortunately, seems to be what passes for a view here).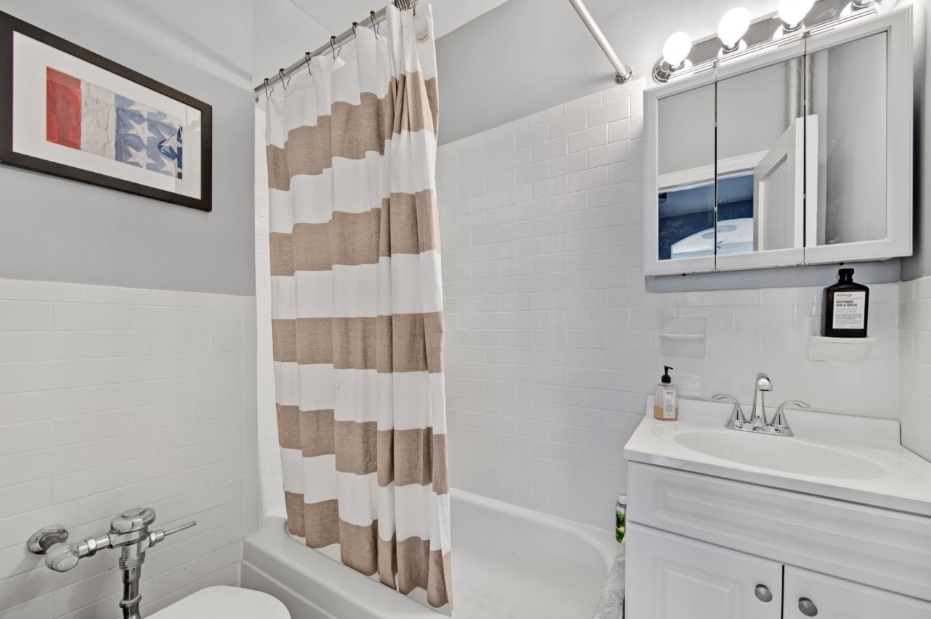 There's also an all-white bathroom, which looks serviceable (clean, well-lit, lots of under-sink storage)—if lacking in personality. It could probably benefit from an infusion of color.
The six-story elevator building where this unit is found has on-site laundry and a landlord who's keen on two-year leases (meaning you can lock in this rent for a couple of years!). Finally, dogs and wall-building of any kind are expressly forbidden.