Neighborhood Intel
Tips from a Chelsea doorman: Seventh Avenue is best for parking and Philly cheesesteaks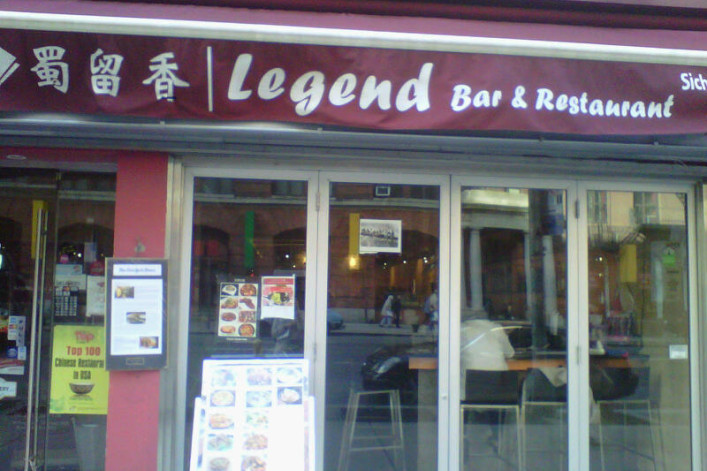 Our latest anonymous interviewee is a 35-year-old Chelsea doorman who's only two months into the profession after a stint in the arts.  
But don't let his short tenure fool you--this guy is the go-to on the area, from the tastiest Philly cheesesteak to the best time and place (and time) to find a parking spot. 
Best and worst things about the neighborhood: You're in Chelsea--it's a happening spot. But Friday and Saturday nights you can't drive around; it's too busy. 

Best place to find parking: Anywhere on Seventh Avenue on the East side of the street from 21st Street to about 12th Street after 7 p.m., since the meters expire then. 

Best dry cleaner:Little J's--on Seventh Avenue between 13th and 14th Sreets. Their service is great--when something goes in it comes out in a timely fashion.
Best hardware store: Arties, on 14th street between Sixth and Seventh Avenues. It's a mom and pop, which I like.  They're also a locksmith--they do it all.

Best bite to eat: If you want Chinese, you have Legend on Seventh Avenue between 15th and 16th Streets.
If you want Italian, there's La Carbonara on 14th Street between Seventh and Eighth Avenues – they're excellent.  If you want something quick and easy there's The Dirty Bird which has great rotisserie chicken. They're right on 14th street between Seventh and Eighth Avenues.  

Best deli: L&M on Seventh Avenue between 15th and 16th--they have a great Philly cheesesteak.
Who do you see mostly during your shift?:My shift is 4 p.m.-12 a.m. so I see them all, from toddlers to 97-year olds. I can't figure them out-- the guy in jeans and sneakers is a judge. I've learned not to judge a book by its cover.  
---
Tips from a Doorman features interviews with assorted New York City doormen, in an effort to get the inside scoop on the best (sometimes hidden) gems in their work neighborhoods. 'Cuz who knows a neighborhood better than its doormen(women)?
See all Tips from a Doorman.
Related posts:
How a doorman can help (or hurt) your sale
Tips from an Upper West Side doorwoman: Gender's not a problem, especially when the food is this good
Best of Brick: How to concierge your doorman
7 tipping rules for doormen and residents
10 Manhattan doormen talk tips
Brick Underground articles occasionally include the expertise of, or information about, advertising partners when relevant to the story. We will never promote an advertiser's product without making the relationship clear to our readers.