Even though Roosevelt Island is practically a stone's throw from Manhattan, it's not a destination for most New Yorkers, unless you happen to be among those who live or work there. And if you do live or work there, you'll find you have to answer a lot of questions, because so few people are familiar with this enclave in the East River.
And while Roosevelt Island is tethered to the rest of the city by the subway, ferry, bus and iconic red tram, there is a close-knit, community feel here—plus quiet and open space.
If that's appealing, consider this two bedroom, 540 Main St., #1006 on Roosevelt Island. It's on the 10th floor, and looks like you are in the trees. The gross rent is close to $3,383 on an 18-month lease with two months free—this is far below the median asking rent of $4,032 for a two bedroom in Roosevelt Island, according to StreetEasy.
The eat-in kitchen is renovated with granite counters and stainless steel appliances. The hardwood floors have been redone and the apartment appears to be a duplex in an older listing's photos and there is a laundry in "a central location."
So how would it feel living not across the river, but pretty much in it?
As always, when weighing New York City apartment listings, we turn to our Take It Or Leave It experts: Constantine Valhouli, founder of real estate research and analytics firm NeighborhoodX, freelance writer Lambeth Hochwald, and myself.
But first, here are pictures of the apartment.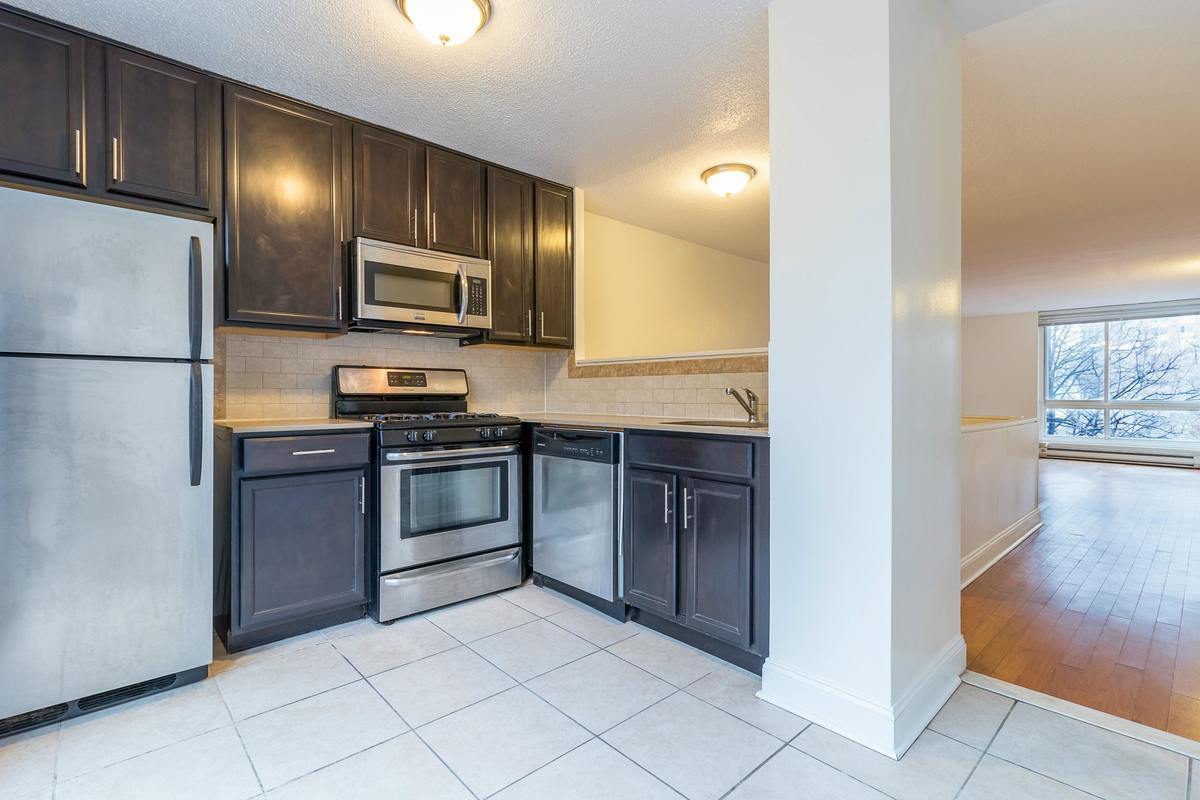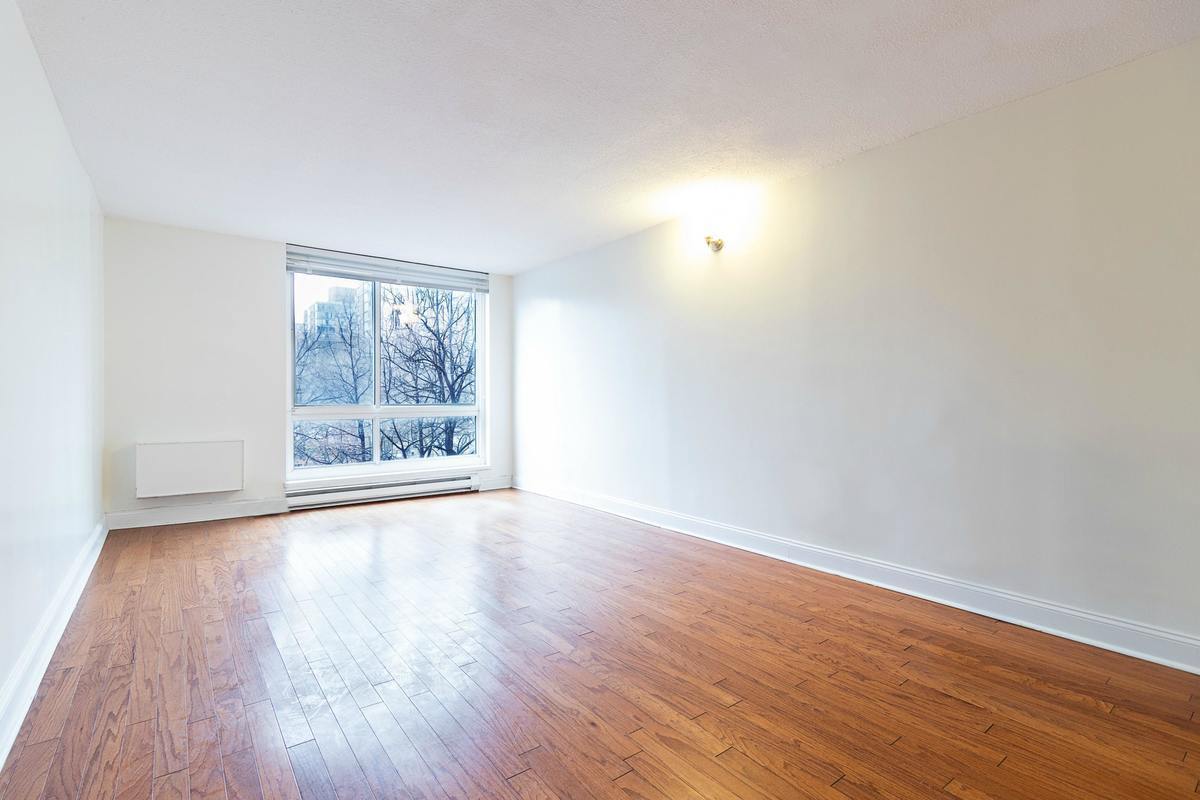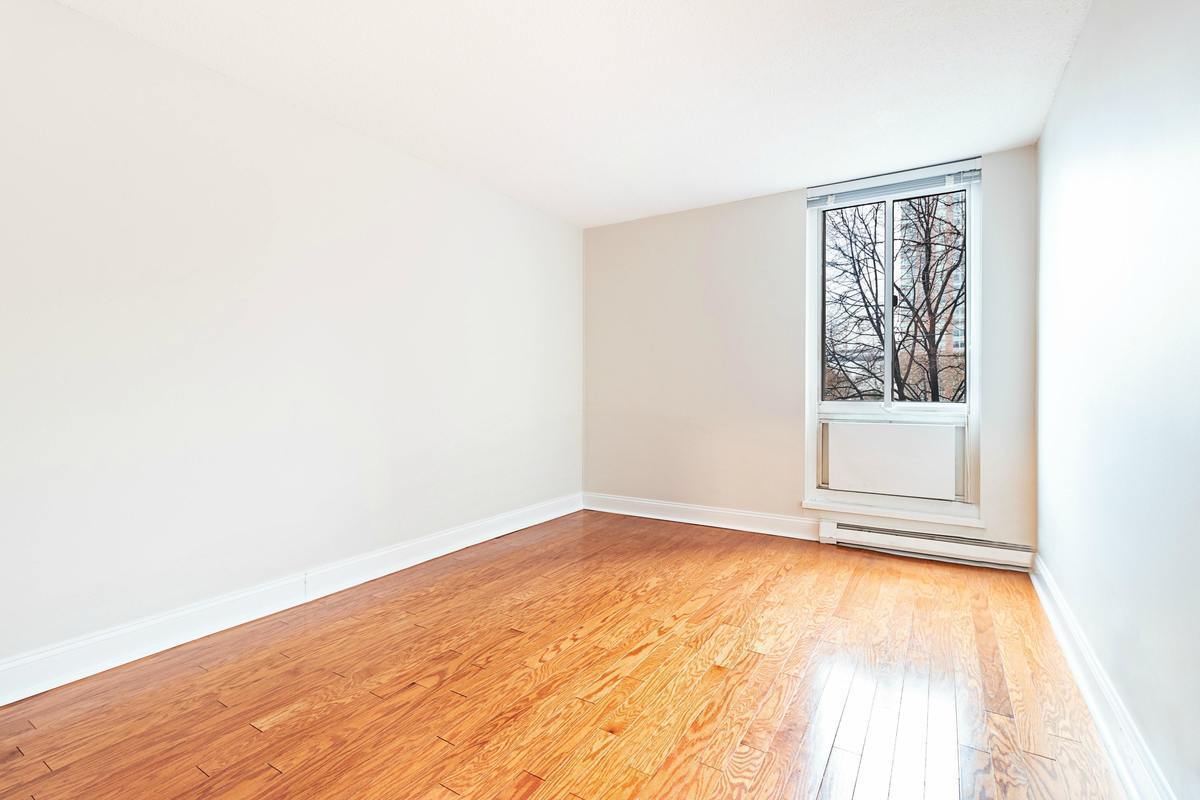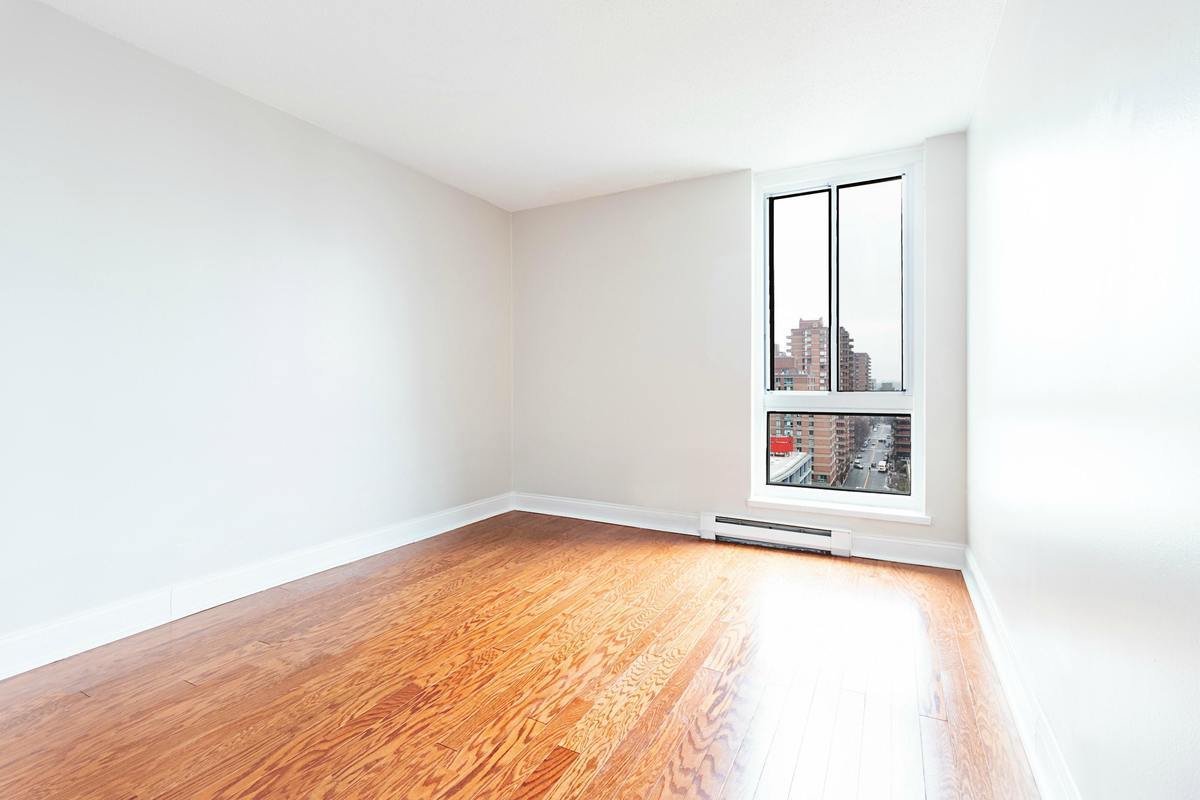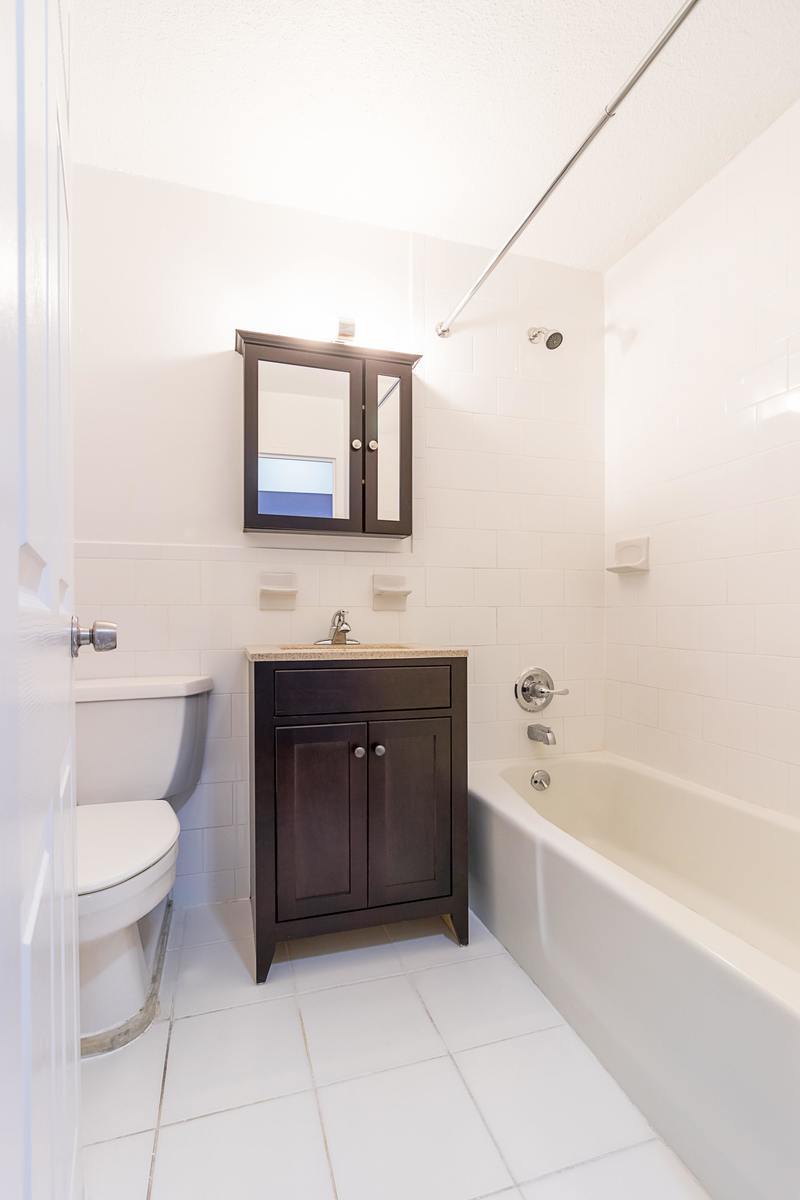 Pros and cons
"Ah Roosevelt Island—you either love it or can't imagine living there—but if you could open your heart to the place this is one to consider leasing. Have you ever seen a picture window that big in a kitchen-—and tree-facing too? This place is fab (and I don't even mean because utilities are included). The cons are...Roosevelt Island...but then again let's not overdramatize how far it is from Midtown and you don't have to take the tram ever if you don't want to, thanks to the F train." —Lambeth Hochwald
"The apartment feels like a microcosm of Roosevelt Island: nice, but bland. Every listing photo here is nice, but there's just no focal point, edge, or charm. While it's far below the asking rent for a two bedroom, is it also more compact than most two-bedrooms? When we're not snarking about all-caps marketing language and giving the side-eye to design, we analyze data." —Constantine Valhouli 
"I think at 820 square feet it's pretty livable. How many rental apartments in this price range do you see with an eat-in kitchen? The cons here are you don't have a multitude of places to shop and eat out right outside your doorstep, but you have some, and don't you eat at the same handful of places anyway?" —Jennifer White Karp
Whom it's perfect for 
"Two pals studying at the Cornell campus there who don't mind sharing one bath or a couple who need quiet time when they get home and don't really care that there's zero nightlife in the neighborhood." —Hochwald
"It seems like the affluent person's neighborhood of necessity, rather than of choice—basically, for people who work in Midtown, but they're still low enough on the totem pole at the private equity firm that they cannot afford the comparable place in Tribeca." —Valhouli
"I think this could work for anyone who wants an affordable place close to Manhattan, or Queens, for that matter, but still wants to live apart from the daily grind." —White Karp
Take it or leave it
TAKE IT "To try it out. You may never want to live on the other big island again." —Hochwald
LEAVE IT. "Folks, almost everyone who moved to NYC felt like Luke Skywalker in their hometown ('Where are we? If there's a center of the universe, we're about as far from it ...'). Why move to New York City and still live in a neighborhood that feels like you're in a Tatooine desert? For the same price, take a renovated loft in Mos Eisley (a.k.a Bushwick). Even if the place is completely over, now that there are storm troopers all over the place." —Valhouli
TAKE IT. "It's a spacious, bright, renovated apartment that's well priced. Get to know a part of the city that most people never set foot on." —White Karp
Brick Underground articles occasionally include the expertise of, or information about, advertising partners when relevant to the story. We will never promote an advertiser's product without making the relationship clear to our readers.