Park Slope address? Check. Picturesque brownstone setting? Check. Outdoor space? Check. See why we're feeling this apartment?
Located almost on the border of Park Slope and Gowanus, this flexible three-bedrooom clocks in at 1,800 square feet, complete with an additional finished basement (for storage or a playroom, but note, there are no windows down there). The $5,400 duplex, which is being marketed by Compass, is on the garden and parlour floors of a brownstone. In its current layout (see floorplan below), it's a two-bedroom with a den/dressing room off of the master bedroom. There's a den downstairs (off of the living/dining area) that could be converted into a third bedroom.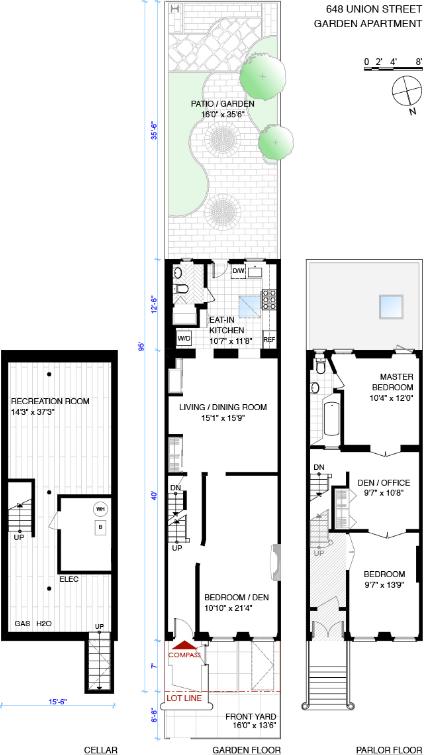 You enter the apartment through the garden level, where the living room/dining area (and what appear to be tin ceilings!) are, plus a half-bathroom and a working woodburning fireplace. The kitchen has wooden cabinets, but more modern features, too, such as a Viking stove, a range hood, and a dishwasher (the apartment has its own washer and dryer also).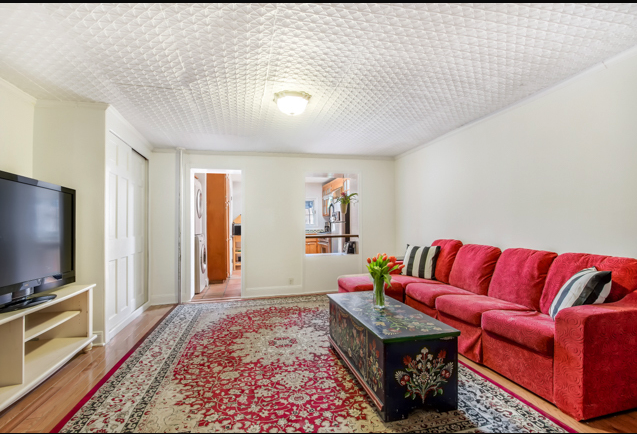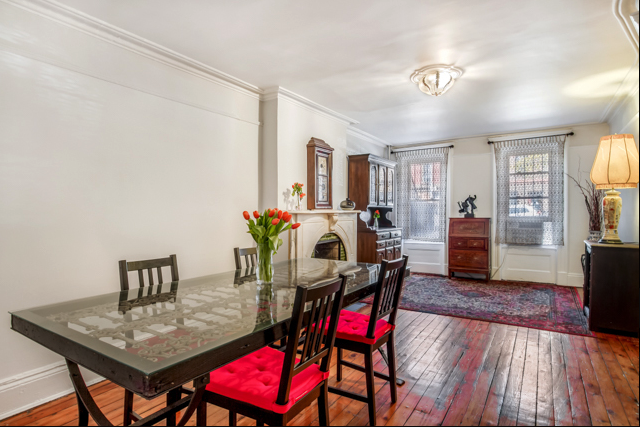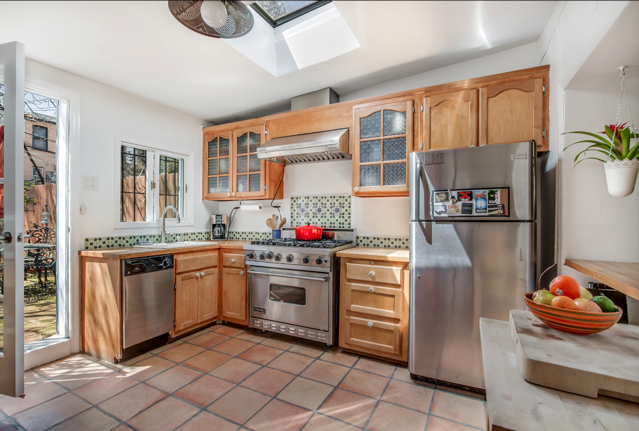 We also love how easy it is to get from your kitchen to the private backyard (visions of al fresco margaritas are dancing through our heads).
The second floor has the bedrooms—two plus the aforementioned den/office that could be used as a dressing room, too. There's also an en-suite bathroom. (That's one quirky thing about this apartment: The only non-en-suite bathroom is the half-bath downstairs—okay for families, certainly not ideal for roommates).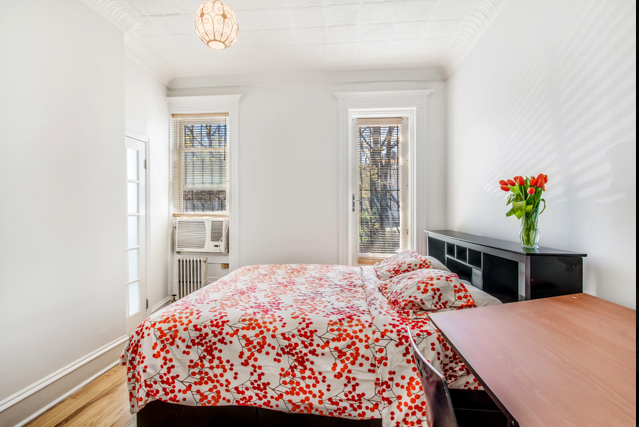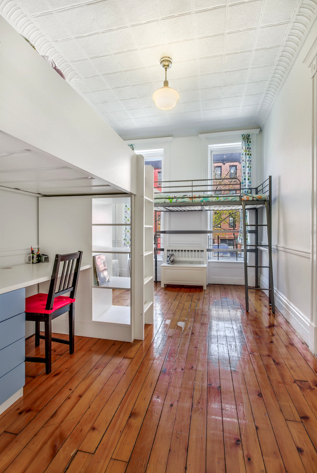 You won't be able to move in until July 1, but we suggest you move quickly on nailing this place down. We imagine there are several families who are already very interested. And as the weather gets hotter, so will the demand.