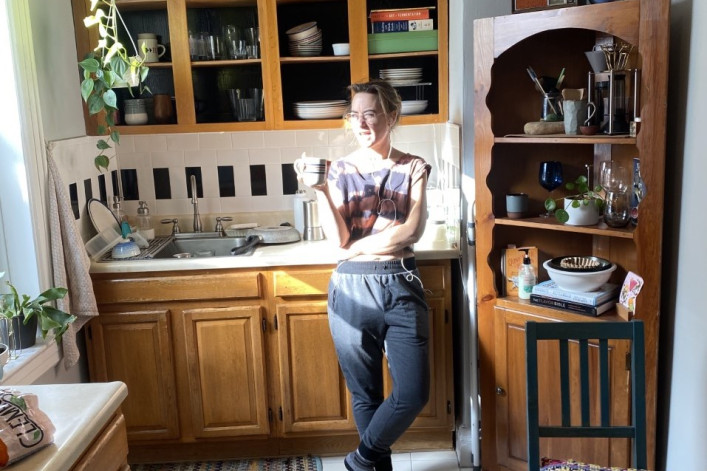 At the height of the pandemic, Brick Underground launched a series called "The Newcomers," first-person accounts of people who moved to New York City from somewhere else—places like South Boston, Philly, Denver, Houston, Syracuse, and San Francisco. The goal was to talk to newcomers about how they navigated NYC's complicated real estate market and what motivated them to take a chance on NYC when life in the city seemed very bleak.
All were lured here by substantial rent discounts and incentives that created once-in-a-lifetime opportunities for anyone who had been toying with the idea of moving to The Big Apple.
But that was then. Now a year or so later, those discounted leases are up for renewal, and landlords are hiking rents up to pre-pandemic levels, and there are bidding wars for rental apartments.
So what happened to those newcomers? How did they find their first year in NYC? What happened when their leases were up? Are they planning on sticking around? We checked in with a few to find out. Here are their stories.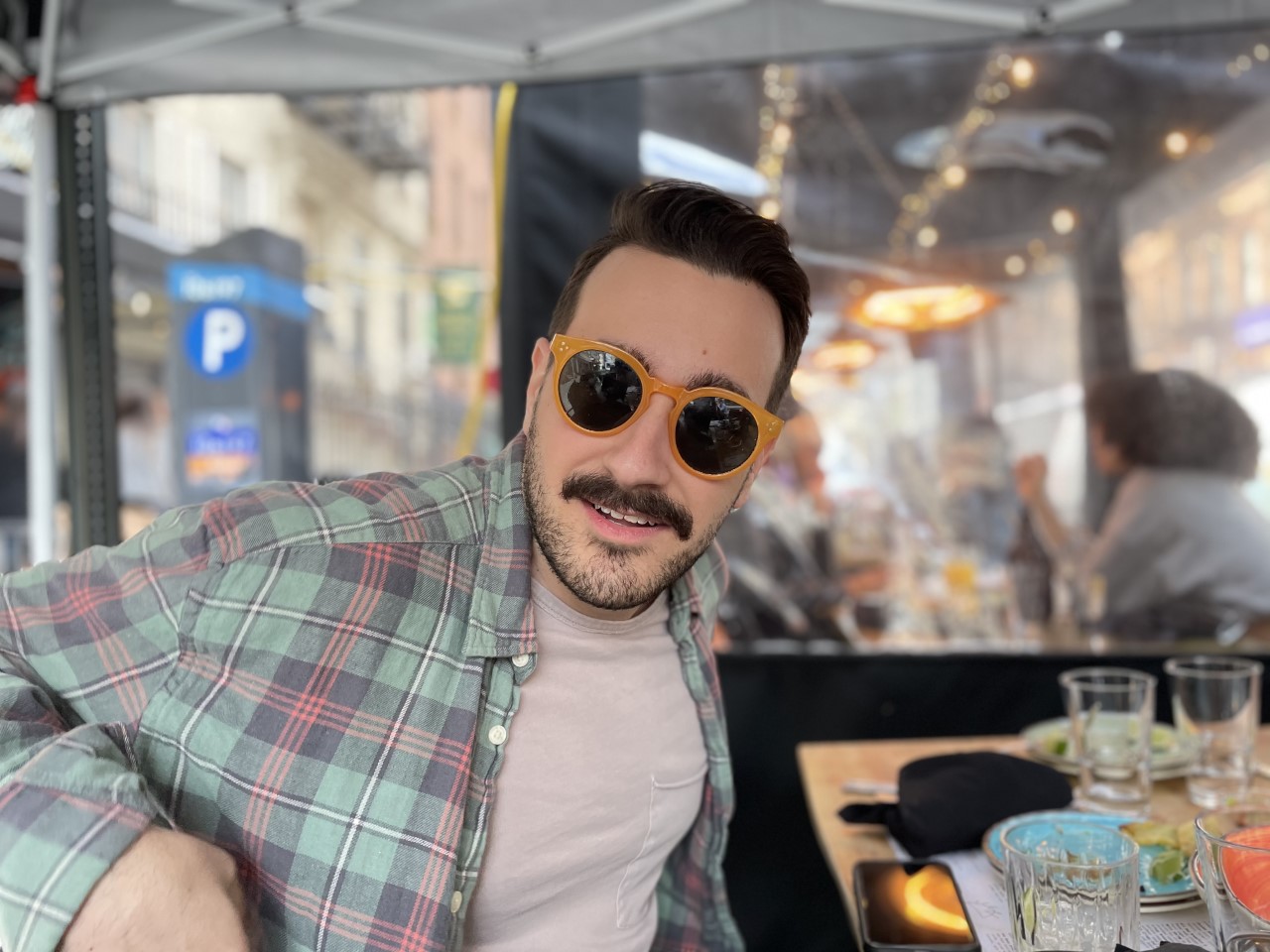 Moving on from a great deal
With lots of friends, bars nearby, and places to go hiking—life in Syracuse was fun for Aidan Russo, but NYC beckoned. When rents plunged in Midtown East as a result of shuttered offices, he signed a lease in January 2021 for a two bedroom for $2,500. It previously rented for $3,600. 
What surprised you about living in NYC?
I'm not sure much has surprised me, I feel like with the friends I already had here and finding work at at Snaplistings, a great company with great people, it was really a seamless transition. I think I've been way more responsible than I thought I would so, hey, got that going for me!
What would you have done differently?
I probably would have gone down to check out a few apartments in person one weekend and ask some questions rather than just relying on videos from my roommate, but I do think we lucked out. With the volatility of the rental market right now I think it's super important to go see something you like ASAP, have a list of questions to ask, and be ready to put in that application with all of your paperwork ready. 
Has your housing situation changed?
I left my previous apartment because the owner was going to renovate the unit and rents in the building were going back up (by about $1,000 on average). Because of that, my roommate was moving in with his girlfriend so little old me was left to decide if I wanted to convince one of my friends to move in with me or just get a place for myself.
I ended up finding a really nice, big studio further up the Upper East Side. The rent increased from $1,200 (for me) in a two bedroom to $1,850 for a studio, but for what rents have been going up to for studios and one bedrooms I feel like I got a decent deal, plus it's really convenient for me. 
I signed for a year on January 1st, and let me tell you I wouldn't wish moving on New Year's Eve on anyone, so I'm hoping to extend the lease a few months to make moving easier if I decide to find another place next year.
Appreciating a quiet time in NYC
Musician Katie Coleman moved from San Francisco to Astoria in November 2020 for a new career as a real estate agent at BOND New York. And coming from expensive San Francisco, Coleman thought rents in NYC were cheap—she also finds New Yorkers friendlier. 
What surprised you about living in NYC?
Moving during the middle of the pandemic (November 2020) was a surprisingly positive experience for me. The city felt quieter and smaller, opportunities and communities more accessible. I was able to carve out a life for myself that may not have been possible had I moved here during a busier time. 
Some of my favorite things to do include coffee at Queens Room, riding Citi Bike, and attending swing dance events around the city.
What would you have done differently?
I have no regrets about my move, my choice of neighborhood, or my specific apartment. However, some things I look forward to in a future apartment would be parking, outdoor space, and bigger closets. A girl can dream!
What happened when your lease was up? 
My apartment is rent stabilized! I pay the legal maximum rent. (She pays $1,675 for a one bedroom in a second-floor walkup in Astoria near 30th Avenue.)
Are you going to stay in your apartment or look elsewhere?
I really love my apartment and my neighborhood. It has been a great landing pad for my return to NYC and fits me and my life really perfectly for the time being. I do think I'd like to buy something in the next couple years, so I think that will be my next move! 
Working in real estate and seeing hundreds of apartments around the city has given me even more appreciation for the apartment I found. I have a big space, a lot of natural light, pretty historic touches, good water pressure, and a great landlord all on a quiet street and at an affordable price!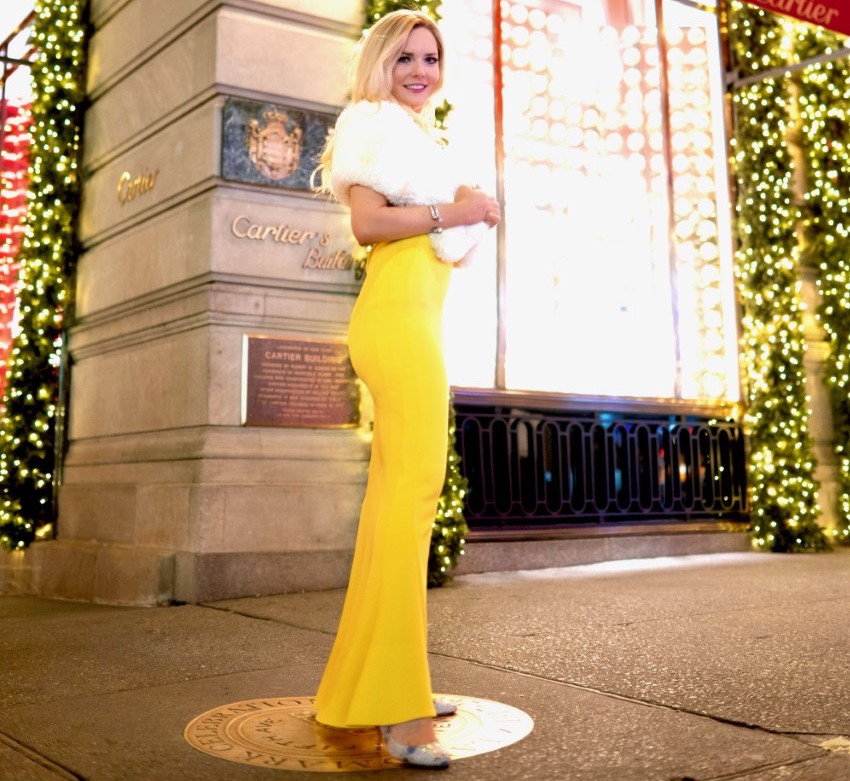 When life imitates the small screen
Last May, Ivy Story moved from a small town in Texoma to the Upper East Side in hopes of "Gossip Girl" lifestyle. Instead, thanks to a job as an agent at Living New York where she manages the company's social media platforms, it turned out to be more like "Million Dollar Listing." Story just closed a deal with broker Steve Gold from the series. 
What surprised you about living in NYC?
I have been surprised most by the people. In a little under a year, I feel like I have created a community and have a second family and a new home in New York City, which has been my lifelong dream. My experience in NYC has felt charmed. I could not love working at Living New York doing real estate more. I have sold million-dollar listings; and enjoy helping create listing videos featuring Broadway actors, professional dancers and even the Manhattan College Cheer Squad!
What would you have done differently?
I would have put storage and organizational elements in my apartment before moving in. Utilizing space, especially in a studio, is crucial. Now that I know I am staying, I am going to redesign my apartment this summer to fit my lifestyle better. My goal is to have it featured in Apartment Therapy!
What is happening with your apartment?
My lease will be up at the end of May; last week I was given a rent renewal notice. My rent will go up just $10 at the end of my lease. This was such a pleasant surprise as many of my friends' rents have increased by hundreds of dollars. I will most likely be staying in this unit for many years considering the fair rent. (Her rent is $1,695 for a studio.)
I have an elevator and washer/dryer in the building so what's not to love? I also love my neighborhood. I am an active member in the Upper East Side Run Club and have friends all around me that I love dearly.
A chance encounter turns things around
Moving to NYC from Denver was on Ashley Stanley's bucket list for 20 years. But it was hard to find a place for her and her young son that she could afford. A fateful encounter with a friendly bartender turned everything around, and they landed in a one bedroom for $1,900 on the Upper West Side. A year later, she has a new network and a new relationship.
What has surprised you about living in NYC?
How effortless it has been to live here. I thought it was going to be really challenging as a single mom with no family support, but I have been able to create a network of friends who care deeply about us.
I am surprised at how resourceful we've become. I learned to navigate the bus system. My son knows all the subway stops on the C train. I sold my car. I'm taking an art class at the Students Art League on West 57th Street. I found a great barre class on Columbus Avenue and 80th, and I do F45 high-intensity workouts in Midtown. I found an amazing physician in Washington Heights and pediatrician in Harlem. 
Also, I ended an engagement shortly after I moved here and am enjoying a new budding relationship—and feeling cautiously optimistic.
What would you have done differently?
I wish I would have saved more money since I moved here.
What is happening with your apartment?
I signed a two-year lease and locked in my Covid rate!

Are you going to stay in your apartment or look elsewhere?
Stay. We love it here. My son's school is convenient, and his summer camp is nearby, too.
NYC's newest fan
Matthew J. Cardish was living in Philly and coming to NYC often for his job with Live Nation. When rents here dropped, he found a two bedroom in Yorkville with a big discount and a concession—and his broker negotiated an even better deal: They made an offer for $2,200. The rent pre-pandemic was $3,200.
What has surprised you about living in NYC?
I have noticed that NYC gets a bad rep for people being rude or tough but there an equal amount of people who are kind and willing to help. Also the cost of food and dining out is higher than places I've lived before, but I knew that coming into the city.
There are a lot of movie shoots around my neighborhood, which can make parking a little tougher on some days/nights. However, it's also nice to know that this area is a desirable location.
What would you have done differently?
Nothing, I love my neighborhood and my apartment. I'm confident that I made a good decision.
What is happening with your apartment?
I had a choice: An increase of $35 a month to sign a new one-year lease or $55 for a two-year lease. I chose the two-year lease. That way next March my rent will stay the same.
Brick Underground articles occasionally include the expertise of, or information about, advertising partners when relevant to the story. We will never promote an advertiser's product without making the relationship clear to our readers.