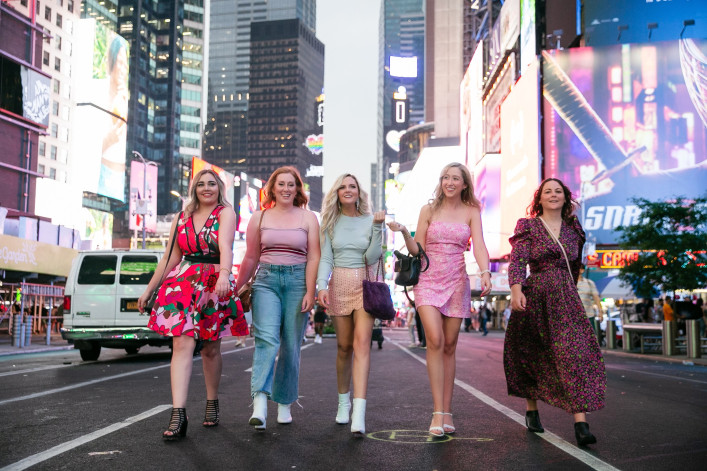 Ivy Story's journey to New York City is like a mash up of "Footloose" and "Gossip Girl." She was living in a small town, which felt like being at a high school reunion 24/7, and she dreamed of moving to NYC. Demand for houses in her area enabled her to sell her house easily and she landed in a studio on the Upper East Side, where she has found many new friends. Here's her story. 
I was living in Texoma, which is on the border of Texas and Oklahoma. Think Blake Shelton's 11th album "Texoma Shore." This is the place that is referred to as God's Country and produced stars such as Reba McEntire and Carrie Underwood. 
I owned a 1,500-square-foot brick home on a quarter of an acre. It had a washer and dryer, dishwasher and garage (the type of amenities that are considered luxuries in New York City rentals). The mortgage was $150,000 and the monthly payment was $1,100.
I disliked having to worry about the yard and my fence was blown over by a tornado. Getting that fixed was costly and frustrating. It was the second time!
---
[Editor's Note: Brick Underground's series The Newcomers features first-person accounts about why a renter or buyer decided to take a chance on NYC and live here now. Have a story to share? Drop us an email. We respect all requests for anonymity.]
---
Ordering in was limited to pizza places and they closed by 8 p.m. Grocery shopping was at Walmart and other local grocery stores that limited options. Basil and lavender were not infused in anything there. 
The social scene consisted of the casino and a few local restaurants that everyone goes to (but talks about how tired of them they are). This was your classic Bible Belt town. When I first got there, I felt like I was in the movie "Footloose." 
The culture was all about faith, family, and football. We went to lots of University of Oklahoma football games in Norman, OK. My mom is originally from this area so it was nice getting to spend time with her after studying abroad. My favorite thing to do was drive an hour to Dallas to shop and eat at Highland Park Village. Cafe Pacific was my favorite place to eat and Alice + Olivia was my favorite place to shop!
It was the classic small town; everyone knew everyone. You couldn't go to the grocery store without running into someone. I had only lived there for five years, but it felt like forever. On one hand the tight-knit community was a good thing because it felt like being at a high school reunion 24/7. But I began to feel like I was in quicksand in that small town and if I didn't make the choice to leave, I would be there forever.
I was a real estate agent in my area and it was nice to be a big fish in a small pond. I started doing real estate full time a month before the pandemic struck, and it was great because at the time many buyers were coming in from big cities and investing in small-town real estate. I won the rookie of year award, was among the top five out of 250 local agents, served on the board, and was featured on a billboard! 
My commute depended on my appointments for the day but was generally 45 minutes to one and a half hours. I owned a silver Mercedes. (I miss it sometimes now that I'm in NYC.) 
I enjoyed my career but wanted more. I have dreamed of living in New York since I was little. I had a mural of the New York skyline in my bedroom and watched movies and tv shows about the city. The dream kept me going through all the hard times. Something strong pulled me to Manhattan, and the feeling was too overwhelming to ignore. I had saved up enough money from the urban-to-rural real estate boom, so I decided to take a chance.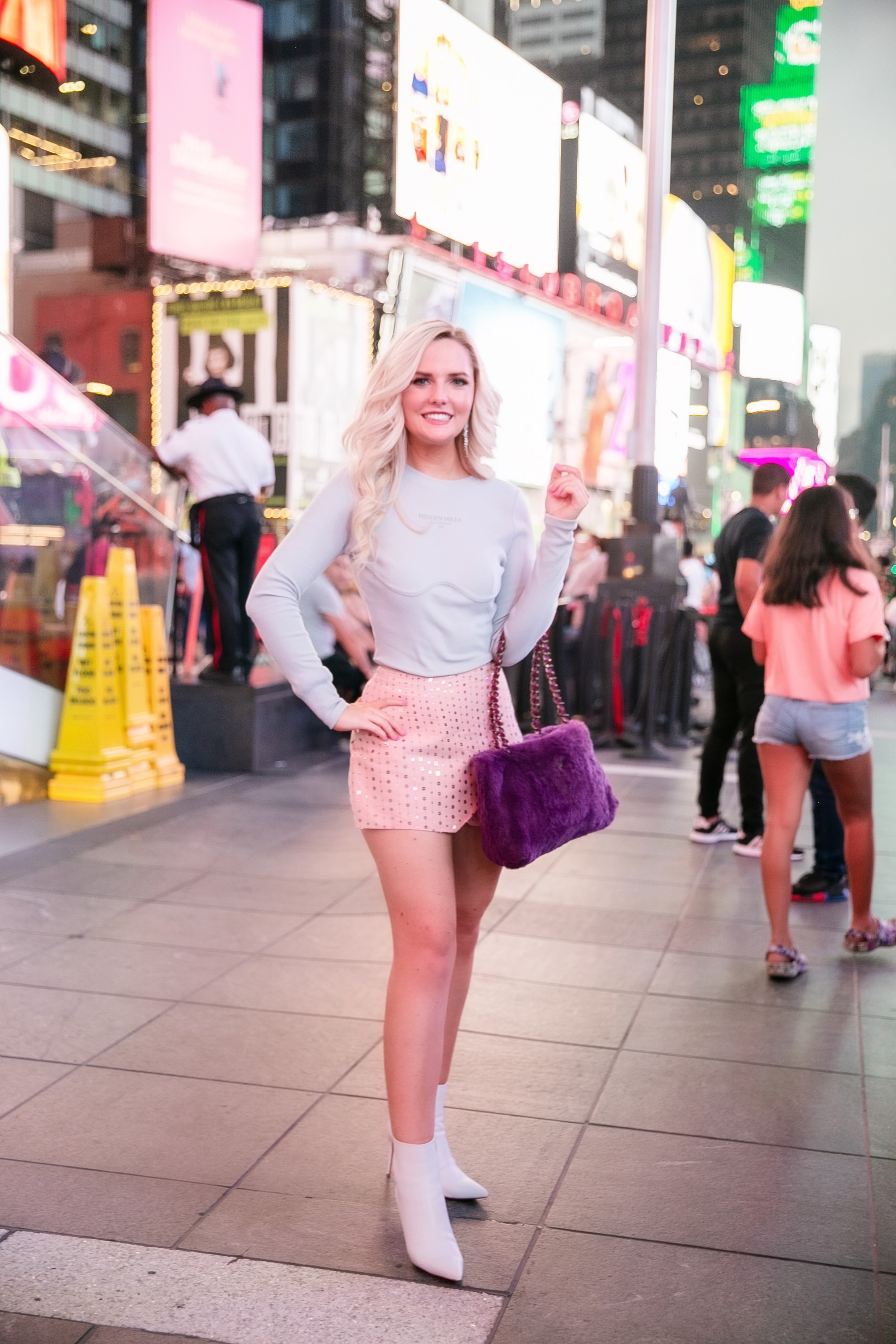 I scoured the internet for apartments for about two weeks and saw what felt like 100 apartments but nothing felt right for me. 
I was searching for a quiet, safe, family-oriented area since I was making such a drastic move. I also am a huge "Gossip Girl" fan so I gravitated towards the Upper East Side. I was hoping to spend under $2,200 per month. I came across a listing that was charming and instantly felt right. I called the listing agent, Kevin McWilliams, a broker at Living New York. He was so responsive, kind, helpful and I was thrilled when I found out I got the apartment. 
I moved in April. Moving during a pandemic was a bit scary but honestly after a year of being locked down, I was ready for life. 
My new studio apartment is just wonderful. It's an older building on the UES between Park and Lex. It has beautiful carvings of angels on the exterior, which makes me happy! It was $1,695 but with two and a half months free I pay just $1,388 net. Since I did not have a job in NYC yet, my mom was kind enough to be my guarantor. 
Selling my house was very easy because there was a housing shortage and the cost to build was astronomically high because of price increases for wood, windows, etc.  
I was flexible on my amenities. Luckily my building has an elevator, that's something I really appreciate now! 
One day I would love to have an in-unit washer and dryer and maybe a bigger kitchen. For now, this works. Laundry in the basement is different but I have definitely been able to adapt. Not having a car was hard at first and I took cabs almost all the time. Now that I have learned the subways, I ride them about 80 percent of the time I need to commute anywhere. I also like walking. I often to take my puppy, Cher, to Central Park to explore. 
Cooking for one is challenging and can be costly so I have been loving Factor, an online meal delivery service where a chef cooks healthy dinners every week and you can pick which ones you want from a menu. I get the protein shakes and granola bars from them too. It's a life saver and is much less expensive than eating out every day. If my friends are coming over, we always love Marinara Pizza. If I do go shopping my local bodega Third Avenue Garden is awesome; they have amazing sandwiches too! If my friends and I do eat out I am really into the acai bowls at Juice Generation and anything from Sweetgreen! 
I enjoy trying new restaurants—my friends and I have gone to STK, Nobu, Olio E Piu, and Barking Dog. I live by museums and have gone to the Museum of Natural History and the Met. 
Working out is one of my favorite things to do so I splurged and have been loving Equinox! I also joined Upper East Side Running Club the second week of moving to NY and I have met so many kind and inspiring friends! After every running club on Mondays, Wednesdays, and Fridays we go as a group to a new restaurant/bar on the UES. 
Making friends has been an amazing experience in NYC. My friend Katie, who is a celebrity Pilates instructor who I met in my running club said recently, "How is it that I am from Queens but you have more friends than me?!" 
I was lucky to make new friends easily, for example my neighbor introduced herself when I was moving in. She loves dogs and watches mine when I am working late or out of town. 
My mom had a friend whose daughter also moved to NYC. We hit it off but sadly she's moving to Beverly Hills with her boyfriend. She worked as an assistant for an interior designer, and I asked if her boss—a young mom and a powerhouse—would consider hiring me as her replacement. I interviewed at Sant Ambroeus over avocado toast and cappuccinos and I got the part-time job working on incredible interior design projects on the Upper East Side and in the Hamptons. 
I also became friends with the broker who helped me find my apartment. We talked about the real estate market in NYC, and the firm he works for and his friend and colleague, Devin Someck, Living New York's co-founder. I liked what I heard about the values and objectives of the brokerage and was able to schedule an interview.
On the day of my interview, my building's super was at a cafe near our building and cheered me on as I headed to the subway! He knew I was headed to a job interview. It must have worked because I got the job! 
My experience in NYC has just begun and I plan on staying in NYC for a very, very long time. 
Brick Underground articles occasionally include the expertise of, or information about, advertising partners when relevant to the story. We will never promote an advertiser's product without making the relationship clear to our readers.