Affordable Housing
Applications are now open for 239 'affordable' apartments in Brooklyn, Queens, and the Bronx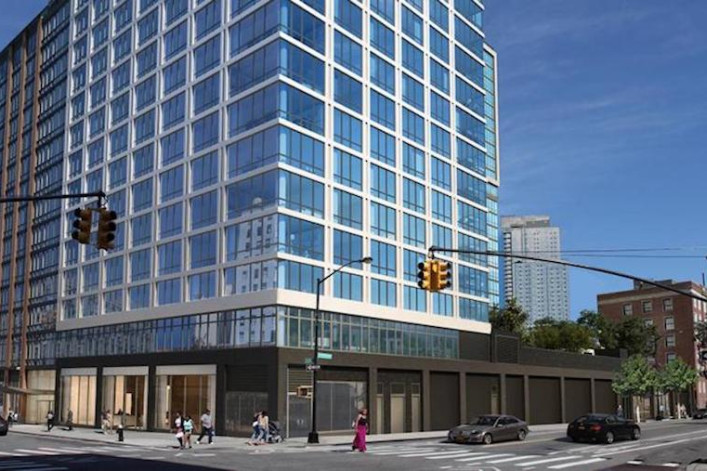 Applications just opened for more than 200 below-market rate apartments in Downtown Brooklyn, Jamaica, Queens, and Highbridge in the Bronx.
The biggest and most centrally located building is at 33 Bond Street in Brooklyn, a 25-story building with 108 units set aside for people making about $23,000-$27,000, and about $69,000-$80,000. One-bedrooms for the former group will run $659 per apartment, whereas one-bedrooms for the latter group will top $2,000. Two-bedroom go up to $2,519 a month.
The building is supposed to be 80-percent market-rate, and is one block from Fulton Mall and a few blocks from the DeKalb Avenue and Nevins Street subway stations, in the thick of the downtown development boom. The complex was developed by big-time landlord and developer TF Cornerstone. 
Curiously, the city announced the beginning of the lottery for 143 below-market units in the same building back in February. The Department of Housing Preservation and Development said that the reason for this is the owners switched the type of tax subsidy program they're participating in, and as a result the building will now have 179 below-market units. 71 of those have already been claimed through the previous lottery process, according to an agency spokeswoman.
Here are more specifics on who's eligible for what apartments:

Over in downtown Jamaica, the 88-apartment building at 92-61 165th Street is all below-market, and taking lottery applications now. Apartments are set aside for people making about $20,000-$27,000 and $31,000-$40,000. One-bedroom rents for those groups are $542 and $837, respectively. The place backs up against the busy Long Island Rail Road tracks, but on the plus side, it's three long blocks from the transit hub at Jamaica Center, and a block from the shopping strip on Jamaica Avenue. It's being managed by Progressive Management. (Tenants recently accused the landlord of a building managed by Progressive in the Bronx of illegally overcharging rent-stabilized tenants.)
Here is more eligibility information for that project:

Finally, in Highbridge, 43 below-market units are opening up in the all below-market building at 120 West 169th Street. The nine-story building is a project of the prominent Bronx developer Mastermind, and is set to include 60 units altogether. The apartments are reserved for people making about $21,000-$40,000, and one-bedrooms range from $558-$882. The development is about six blocks from the 4 train at 167th Street, but the blocks are long, and the hills of Highbridge are not to be underestimated.
Detailed income and rent info is here: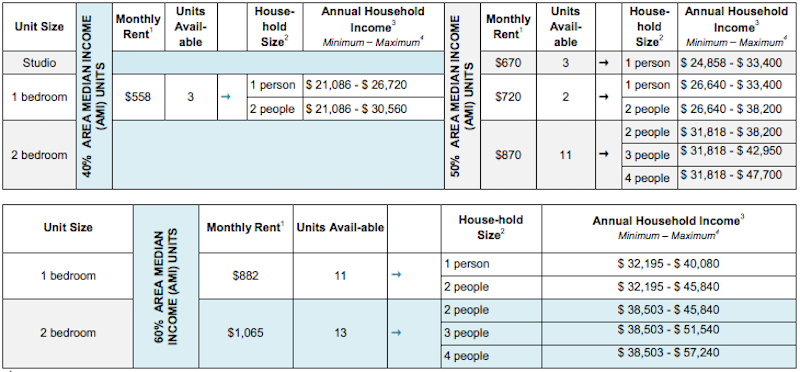 If you're interested and think you might qualify for one of these buildings, you can create a profile and apply online via 
NYC Housing Connect
. Don't apply more than once, or you could be disqualified.
Note: Brick Underground is in no way affiliated with New York City's Department of Housing Preservation and Development or the Housing Development Corporation. If you are interested in applying to this or other affordable housing developments, please go to the NYC Housing Connect website for information and instructions.
Brick Underground articles occasionally include the expertise of, or information about, advertising partners when relevant to the story. We will never promote an advertiser's product without making the relationship clear to our readers.