Though a monthly rent exceeding $5,000 still strikes us as steep for Crown Heights, this four-bedroom, three-bath townhouse listed by Compass does offer quite a bit for the money. The duplex is in a gut-renovated, historic home designed at the turn-of-the-century by Axel Hedman, a Swedish-born architect who left a major mark on Brooklyn.
The old and the new is balanced to intriguing effect here with period details mixing up with modern upgrades, plus renters will have access to a private, landscaped backyard, which makes this seem to us like a fun spot to share with several friends. Just note that the listing price reflects one month off prorated over the year, and the true monthly price is $5,499.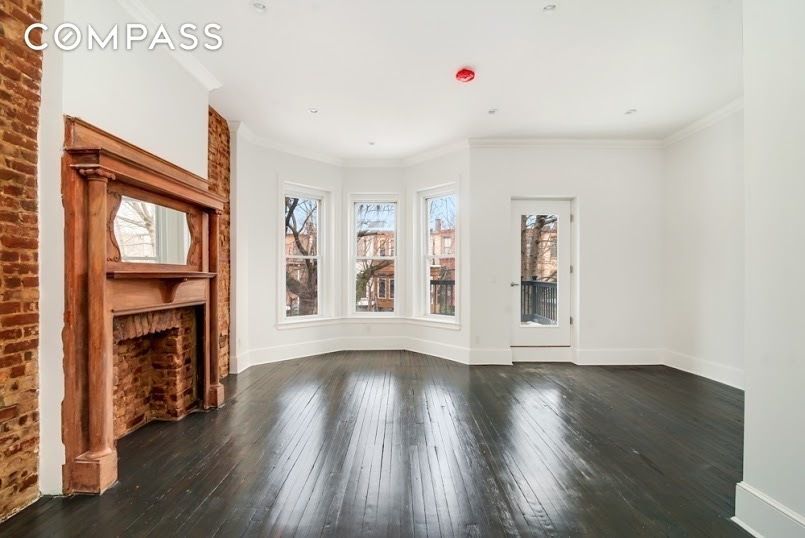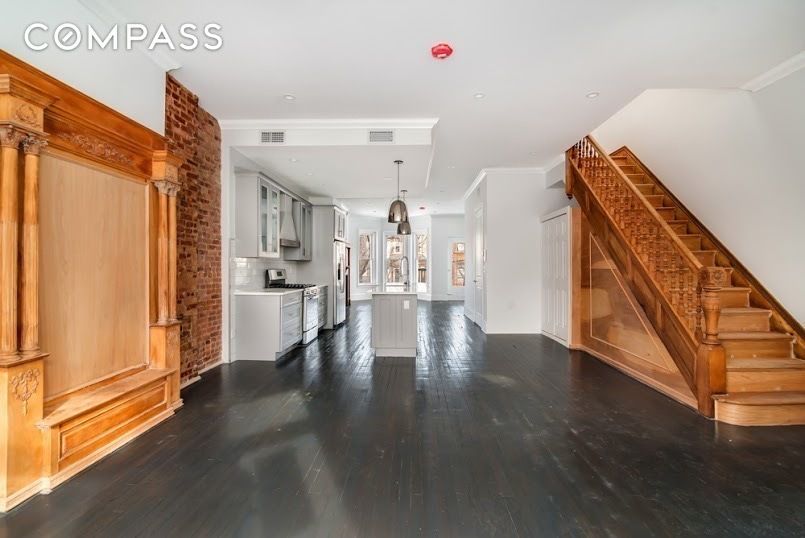 On the ground floor, a long, open plan space, original details abound: You'll find a wooden staircase, exposed brick wall, and decorative fireplace. The dark wood flooring has been restored, and there's plenty of room for separate living and dining areas. And the bay windows at either end look like great spots for reading nooks.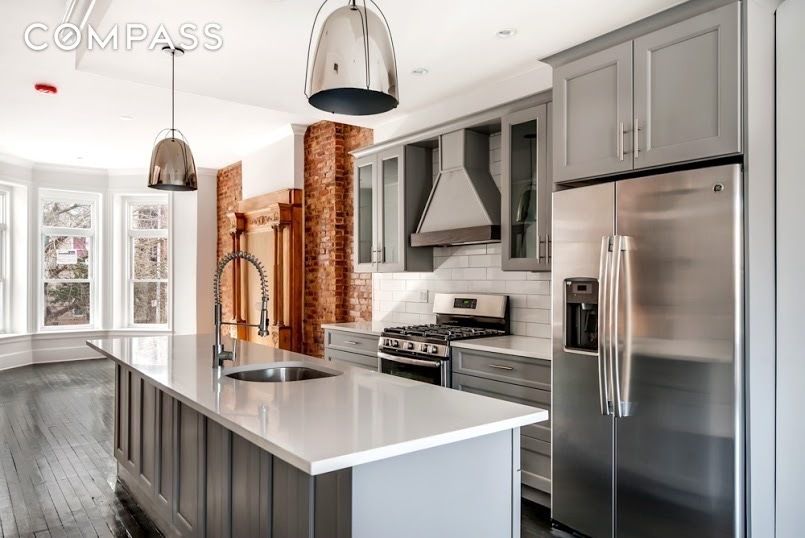 The kitchen, by contrast, is ultra-modern, with new stainless steel appliances, and sleek lighting fixtures and cabinetry. Note that there's also a washer and dryer on this level, as well as access to a deck and backyard.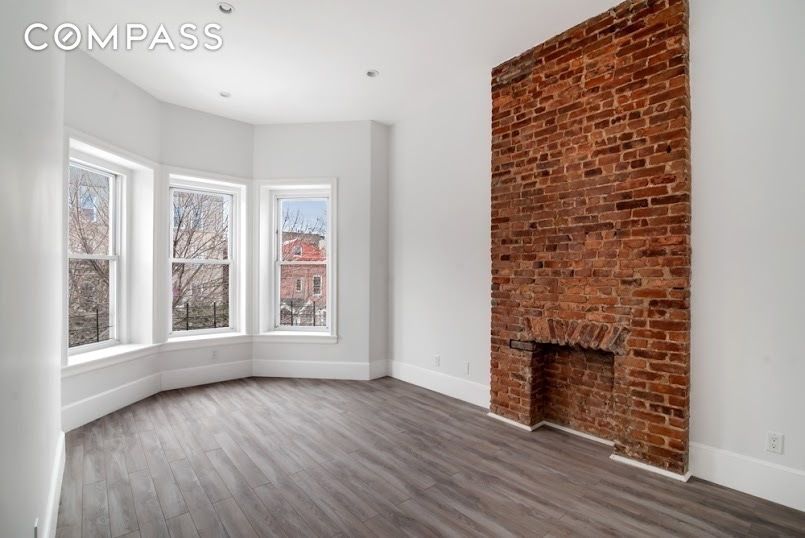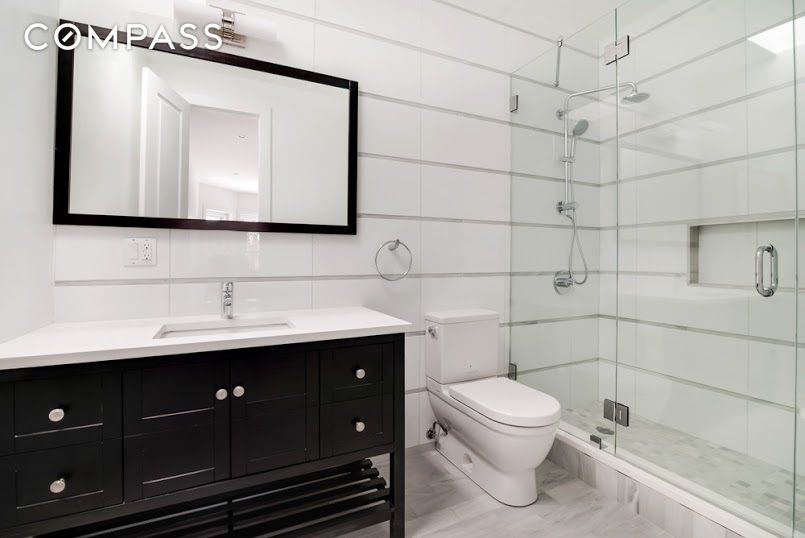 On the second floor, you'll find the four bedrooms and two of the bathrooms. The listing notes that each bedroom comes with historic charm in the form of bay windows and fireplaces with exposed brick mantles; closet space is ample. And the baths pictured here are both bright and stylish spaces, with fresh-looking tiles, cabinetry, and sinks. 
Again, the rent is above the median for the neighborhood, compared to other listings now on StreetEasy for four-bedrooms, but you are getting some NYC history for that price—plus your own slice of the great outdoors.