It can't be easy to maintain an edge over your neighbors in always on-trend Williamsburg, but renting this 5,000-square-foot property, listed by Citi Habitats for $15,000/month, should help. 246 Frost Street is a two-story, converted 19th-century firehouse, and its unique history also means rare and enticing perks. The building is zoned for both residential and commercial use, for instance, which makes it a great spot for artists or musicians who want to use the ground floor for performance or gallery space. And as with carriage houses, there's an in-home garage where you can park your ride, which you'll likely want to use once the nearby L train shuts down.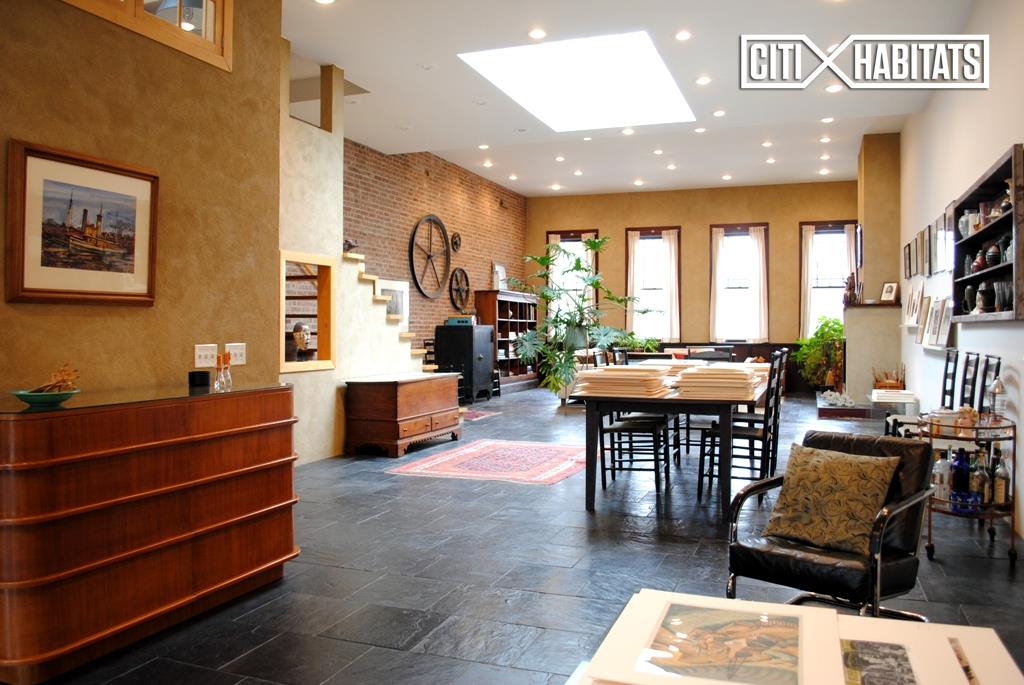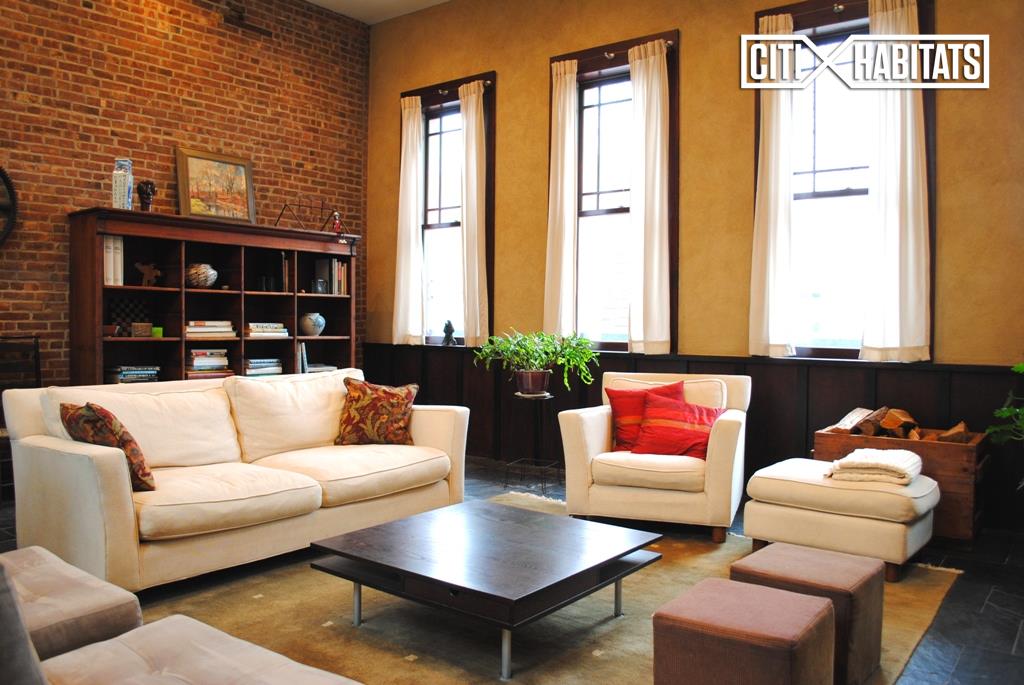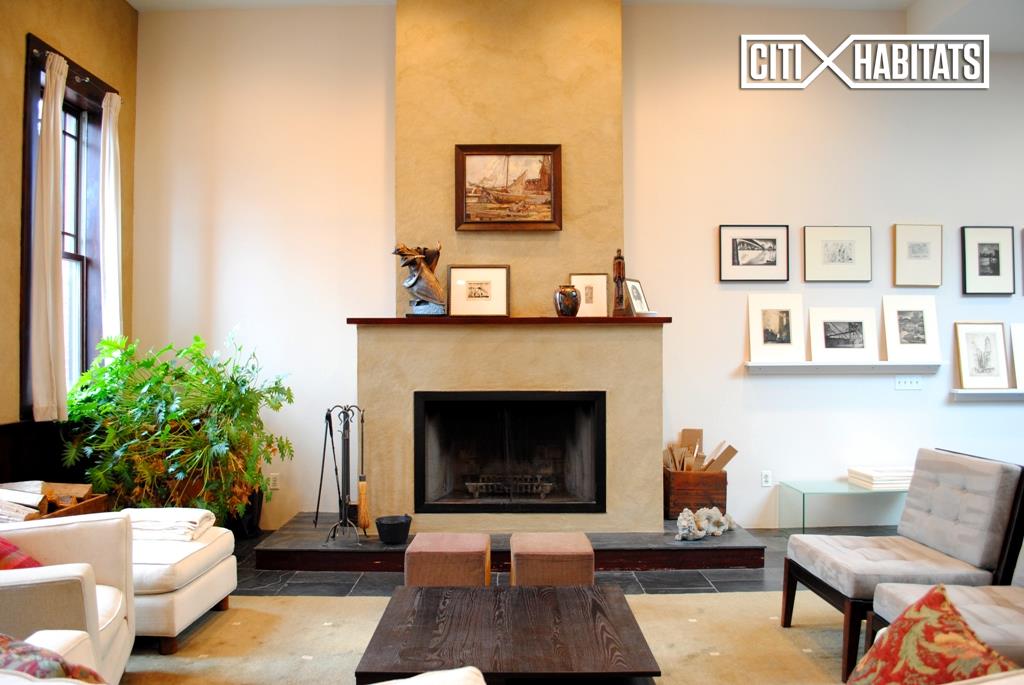 The second floor—large enough for separate living and dining areas—makes a striking impression, with its high ceilings, dark slate flooring, exposed brick, large windows, and skylight that helps illuminate the space. You'll also find two working fireplaces and built-in cabinetry; there's a bathroom and closet on this level as well.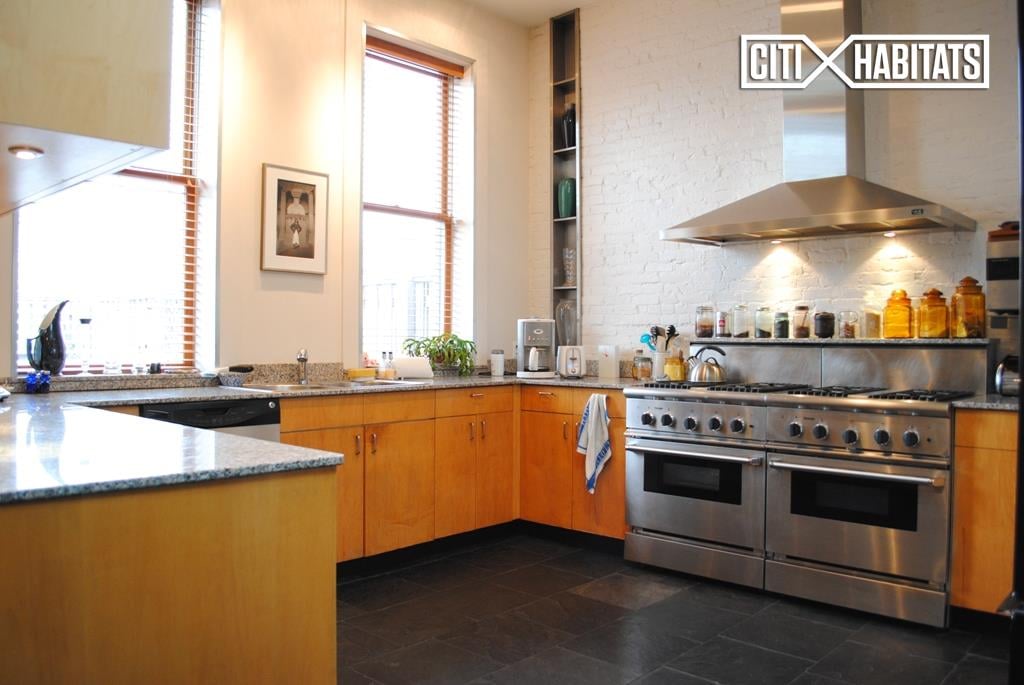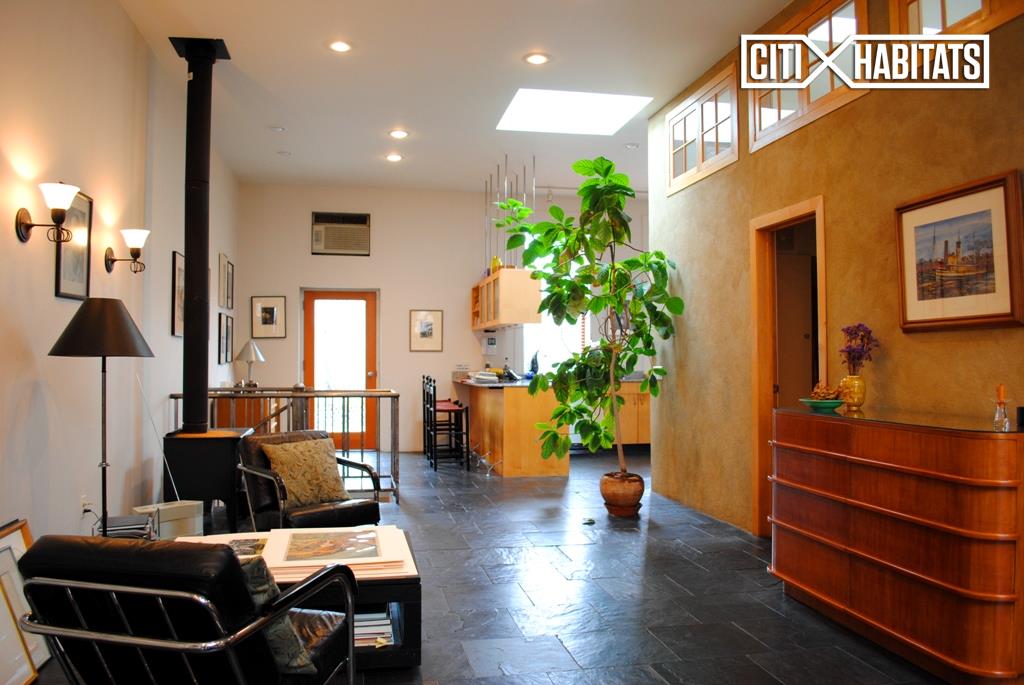 The kitchen is outfitted for serious home cooks, with custom cabinetry and stainless steel appliances. You can make a feast on the double stoves, and the long granite counters offer tons of room for prep.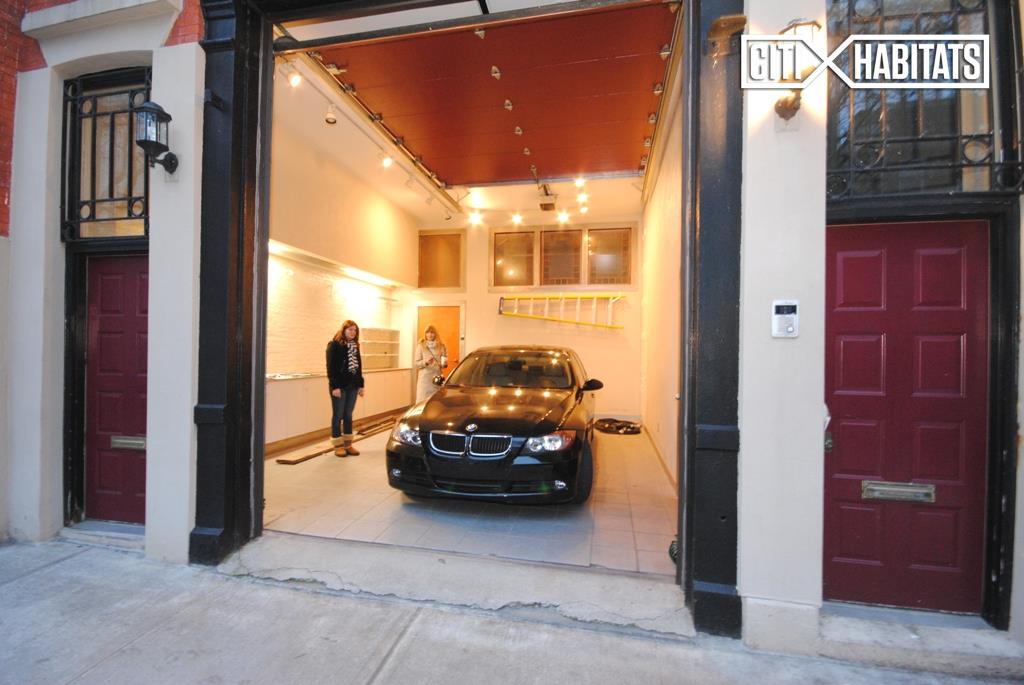 The kitchen opens onto a private roof deck with a Jacuzzi; room for a grill and seating means the space is primed for summer barbecues. On the ground floor, the parking garage makes it a breeze to pull right into your home and unload the groceries.
The floorplan reveals a family room past the garage, followed by the master bedroom and home office space; there's also a sleeping loft above the living area. Since these aren't pictured in the listing, prospective renters should do their due diligence before making a move. That said, a resourceful, creative type would have a lot to work with here, and would likely draw some inspiration from their stylish and historic surroundings.