Applications have just opened up for a whopping 303 affordable new rentals in Prospect Heights, per a new listing posted on NYC Housing Connect. The apartments are at 38 6th Avenue, a 23-story tower that's part of Greenland Forest City Partners' massive, 15-building mixed-use development that's underway in the neighborhood.
The apartments are a mix of studios, one-bedrooms, two-bedrooms, and three-bedrooms available to renters with household incomes between $20,126 and $173,415, depending on apartment and family size. You can see the full list of availabilities and requirements below: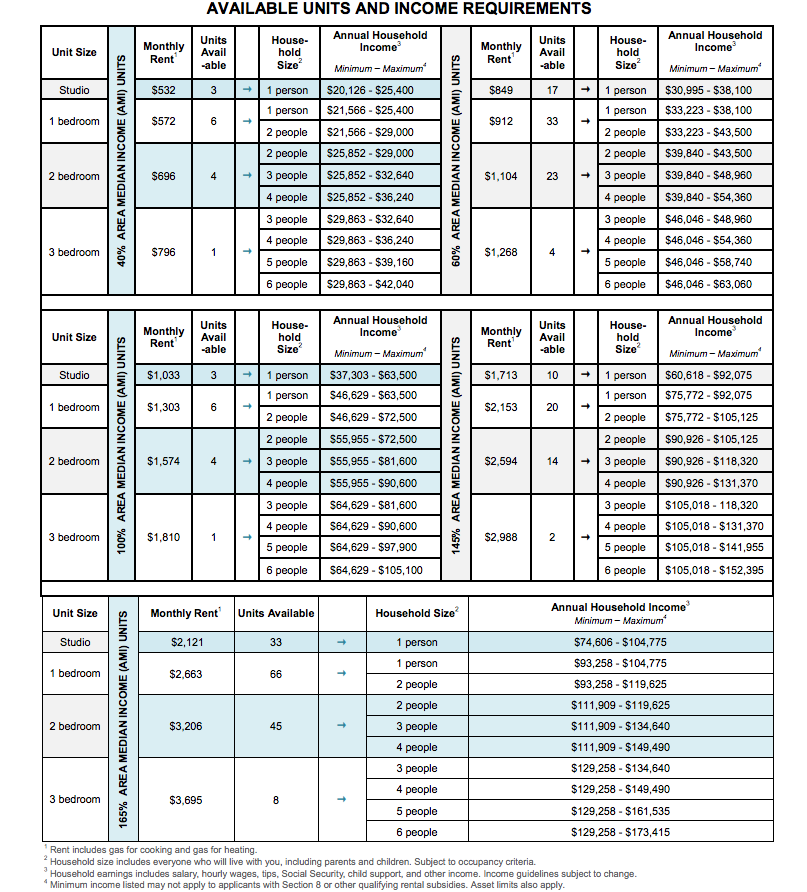 Amenities will include an outdoor terrace, and for extra fees, a fitness center, lounge, bike storage, and children's playroom. As usual with this kind of development, preference for half of the apartments will be given to current area residents, in this case of Brooklyn's Community Boards 2, 3, 6, and 8.
If you're interested and think you qualify, you can create a profile and apply online via NYC Housing Connect, or request a paper application by sending a self addressed envelope to 38 Sixth at Pacific Park, PO Box 25136, Brooklyn, NY 11202. (Be sure to only apply once, or you could end up being disqualified from the running.) Applications are due March 14th.
Note: Brick Underground is in no way affiliated with New York City public housing. If you are interested in applying to this or other affordable housing developments, please go to the NYC Housing Connect website for information and instructions.