You don't get more central Upper West Side than this one-bedroom, one-bathroom at 150 West 72nd Street (in an area dubbed Lincoln Square by brokers for its proximity to Lincoln Center). This particular apartment is also a commuter's dream, since it's minutes from the 1, 2, 3, C, and E trains. And the price was recently reduced by $45 a month, bringing the montly rent to $2,550. That's about $600 less than the area median.
So is it a steal or suspiciously cheaper? We asked our experts (and veteran renters), RentHackr founder Zeb Dropkin and freelance writer Lambeth Hochwald, to weigh in with me on this week's Take It or Leave It.​
The apartment:
Size: One-bedroom, one-bath
Location: 150 West 72nd Street (between Broadway and Columbus)
Monthly rent: $2,550
Flexible layout: No
Days on the market: 12
Subway: 1, 2, 3 at 72nd Street; B, C at 72nd Street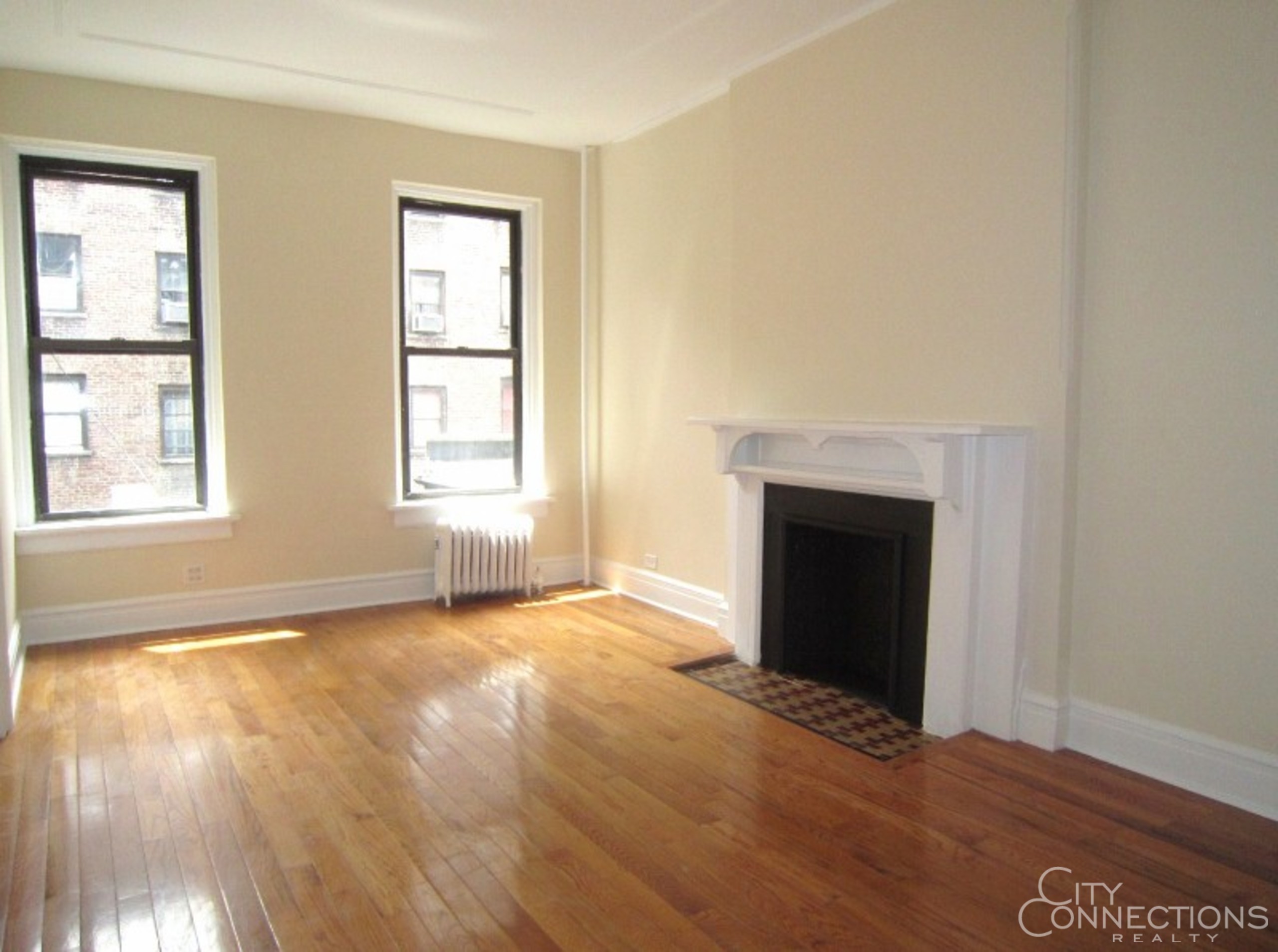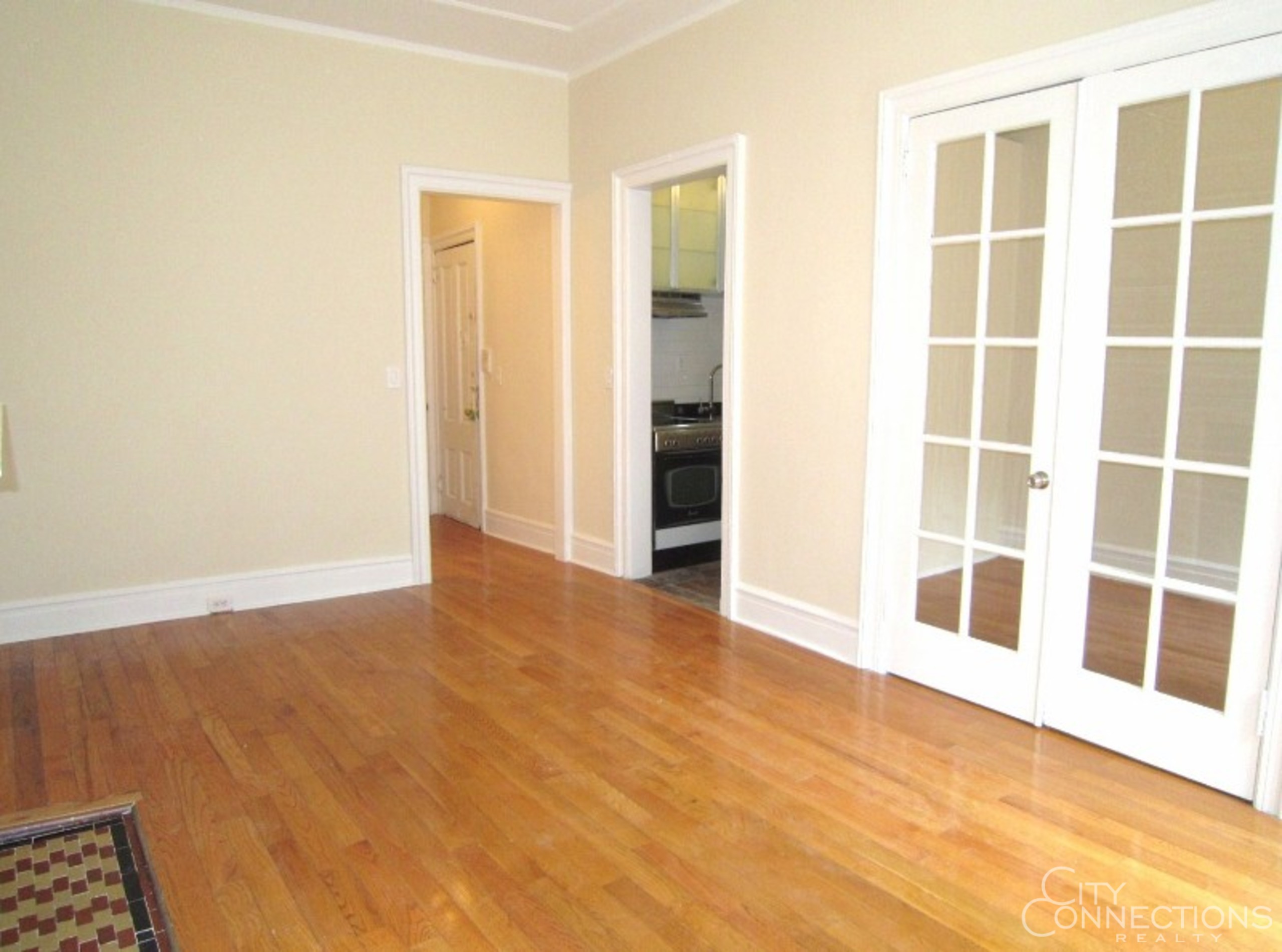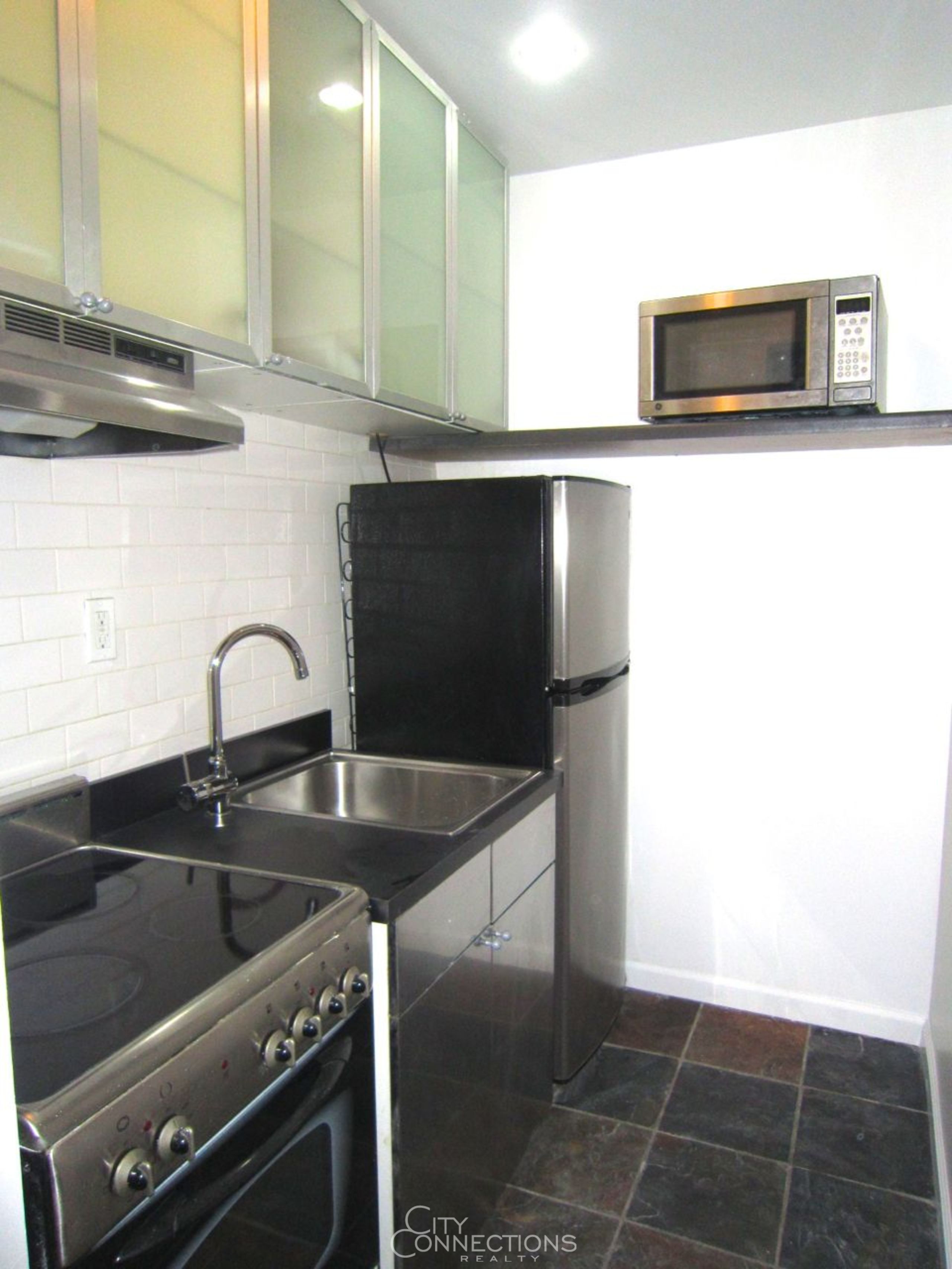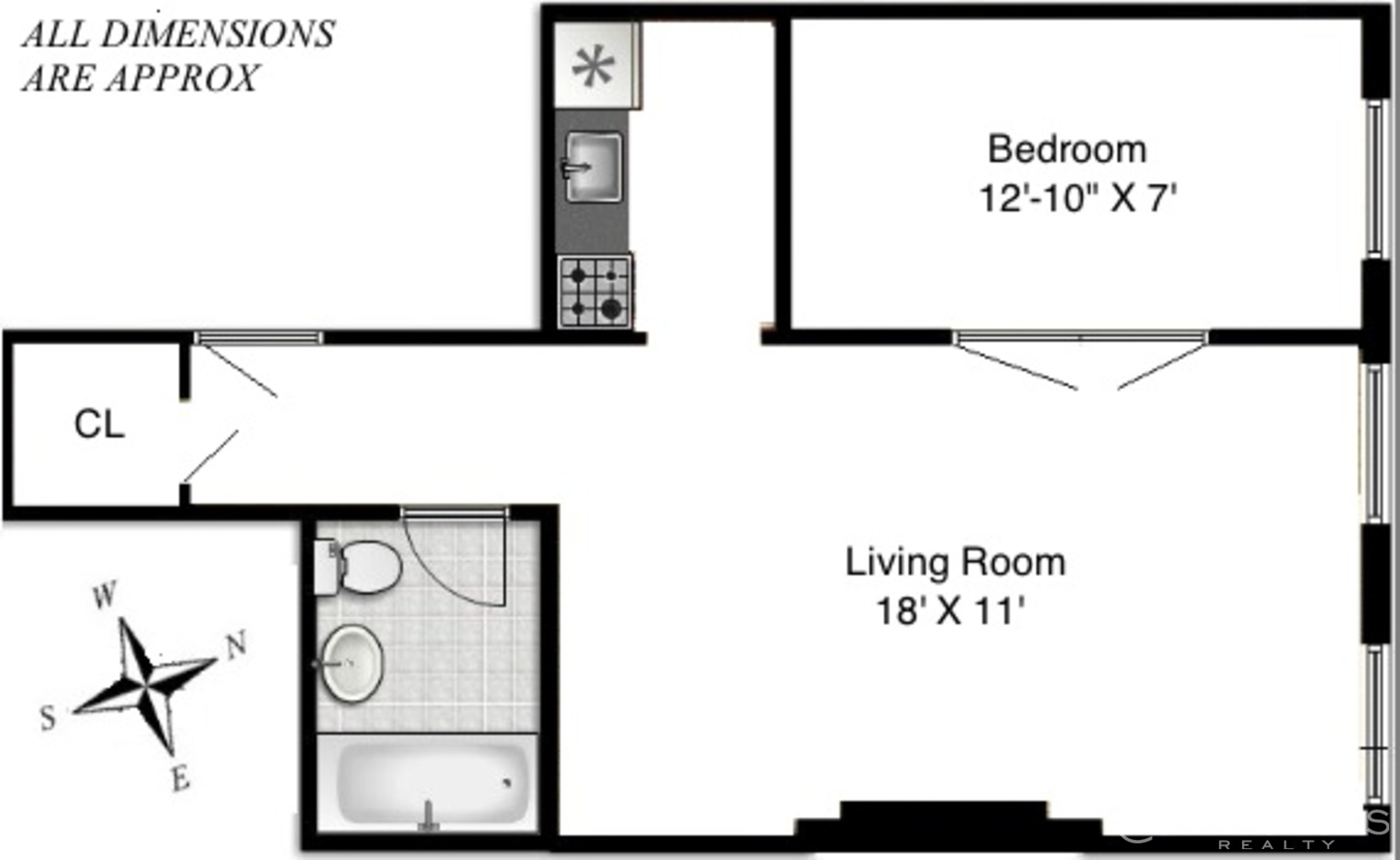 Pros and cons:
"I'm liking the prewar details like a decorative fireplace, hardwood floors and 10.5-foot ceilings. I'm not really liking the fact that this looks like a studio with a temporary wall that's being dubbed a one-bedroom. Also, I hope that microwave isn't placed on a high-up shelf because there's no other place to put it in kitchen. I suspect that's probably the case." —Lucy
"This one-bedroom has a great UWS location, good light, high-ish ceilings, and allows for small pets (up to 30 pounds). Downsides are fourth floor obstructed views, and the small bedroom and kitchen looks like the result of a conversion form a studio."—Zeb
"There's something sweet about this Upper West Side one-bed. Maybe it's the old-time fireplace (in pristine shape), the French doors, or maybe it's that the place is just one block from Central Park. On the other hand, it's not the biggest place for the price and what's with the microwave on a high shelf in the kitchen?" —Lambeth
Who would this apartment be perfect for?
"A single person or couple who don't mind not having much privacy between the living room and the bedroom (French doors aren't exactly opaque or soundproof)." —Lucy
"This is a solid one-bedroom for anyone looking to live in the Upper West Side with a cat or small dog, and a great location for someone to enjoy Central and Riverside parks." —Zeb
"A couple with a cute pooch who love jogging in Central Park." —Lambeth
The verdict(s):
LEAVE IT "Unless you are unwilling to compromise on location." —Lucy
TAKE IT "If the location and price are right for you, then this spot should serve you well." —Zeb
LEAVE IT "Take this apartment and you'll be living on a major crosstown thoroughfare, bus line and guaranteed noise."—Lambeth