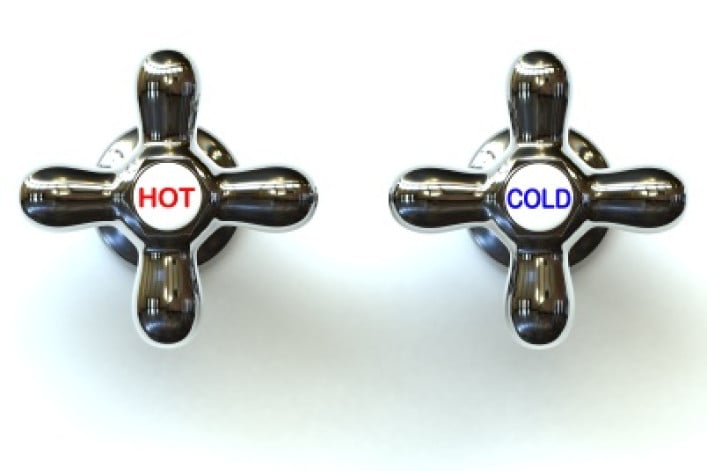 So here's the situation:   Double-income, no-kids Upper West Side couple—living in a posh one-bedroom co-op on Central Park—are considering giving it all up for a townhouse in Park Slope.

They like the idea of buying an entire brownstone for the price of their one-bedroom, and crave neighborhoodliness over the increasingly "Big Box" West 60s.  But they're worried about the commute, fewer services, and the prospect of joining the kidless minority in the famously family-style burgh of Park Slope.

What to do? Ask Brooklyn's Brownstoner crowd for advice, of course:   
On the bright side…
Brownstones in Park Slope are more affordable.
The commute isn't so bad because you have time to read
The expense of taking taxis home late at night is offset by the fact that you can't hail taxis in Brooklyn
The lower level of services is offset by "delightful" neighborhoods and a plethora of inexpensive & available handymen
Stroller traffic jams aren't bad if you live in the north instead of Center Slope
You'll enjoy the smaller scale, better independent shopping, and cool indigo evening sky at season changes
Prospect Park is incredible and relatively tourist-free compared to Central Park
5th Avenue restaurants are some of the best reviewed in the city
On the dark side…
Living in a brownstone means you have to shovel the walk, sort trash, and journey to the basement to read the electric meter for ConEd
You will never see your UWS friends, because the commute is horrible especially on the weekends
Prospect Park doesn't really compare to Central Park
There are fewer services and amenities
There are too many kids in possession of parents with a sense of entitlement
Your commute will be longer and you'll probably have to stand during rush hour
The commute to your weekend house may be longer
Whatever their decision, we agree they've got the right approach: Fall for the neighborhood first, the house second. 
Related posts:
Selling? Don't sign anything until you read this
Hiring an insider to sell your apartment
Brick Underground articles occasionally include the expertise of, or information about, advertising partners when relevant to the story. We will never promote an advertiser's product without making the relationship clear to our readers.