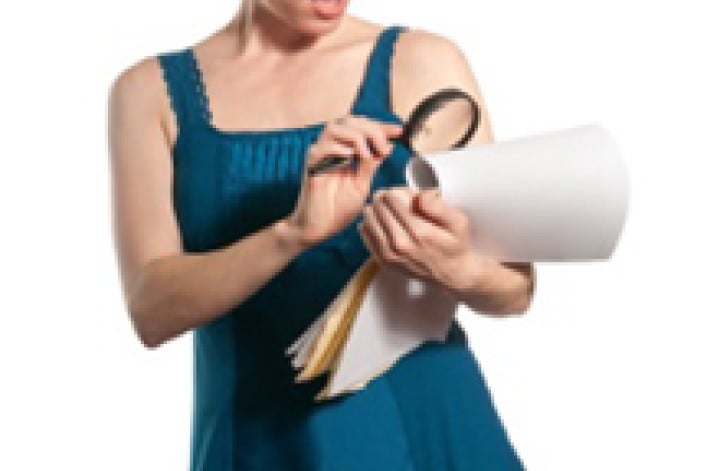 Somewhat like a private school consultant guiding parents through the competitive application process, residential real-estate consultancy Braddock + Purcell advises sellers and buyers on the intricacies of Manhattan real estate.
The firm earns money by matching clients to brokers and collecting a 25% referral fee from the broker in return.
Among the useful guidance the firm dispenses to sellers is what belongs, and what doesn't, in a six-month exclusive listing agreement with a real estate agent.
"There are a number of things that shouldn't be in there from a seller's point of view," says Paul Purcell, co-founder of Braddock + Purcell and the ex-head of Insignia Douglas Elliman.
The problem, he says, is that listing agreements are adapted from guidelines set out by the Real Estate Board of New York—an industry organization that keeps the broker's interest, not the seller's, closest to heart.
Pro Tip:
Thinking of selling?  To find out what actual buyers are willing to pay for your co-op, condo or brownstone -- and to test-drive an agent before you commit -- consider discreetly "pre-marketing" it.  New York City real estate brokerage Triplemint has an entire data-driven pre-marketing platform that provides a way to quietly test your asking price and your marketing strategy  among real-life qualified buyers before publicly listing your home. There's no charge to participate and no obligation to enter a traditional listing agreement at the end of the pre-marketing period if your place hasn't sold. Click here for more information.
If you're selling, here are the five important changes to make before you sign:

1.  Strike the clause that says you owe your agent 5-10 percent of the deposit if the buyer walks away after contract but before closing.

"It's not the seller's fault and it's extremely costly financially and emotionally," says Purcell, once stranded at the altar himself and sued by his real estate agent who wanted a percentage of the forfeited deposit.  

"You've either rented or bought another apartment and now you've got the cost involved in moving and securing a new property and carrying two properties."

2.  While you're at it, strike the clause that says you have to pay a commission on any personal property sold with your apartment.  

3.  Add a provision specifying that your agent must pay 50% of his or her gross commission to the buyer's agent.  Otherwise, if yours gets greedy and decides to offer a less-than-standard split (say 4% to your agent, 2% to the buyer's agent), your apartment may attract less traffic as buyers' agents steer clients to higher-paying properties.

4.  The typical listing agreement says that after the exclusive listing period expires, your agent can still collect a commission if any of a short list of potential buyers (named by your agent) step up to the plate within three months. 
"That is far too long," says Purcell, who winnows the amount of time an agent can continue to collect a commission down to 30 days.  "It protects the first broker for a month, and gives the next broker an incentive to begin strong marketing sooner."
5.  Not surprisingly, exclusive listing agreements never seem provide an escape hatch for unhappy sellers seeking to fire their brokers, notes Purcell.  Nor are you likely to have any luck adding one.

"Many times I just insist on an email trail that says if something is not going right, the broker reserves the right to discuss and address it, but if it can't be addressed, the broker will release the seller from the listing agreement," says Purcell.   

It's not perfect, says Purcell, but it can come in useful should trouble arise.

Purcell doesn't recommend asking for a shorter listing period than the typical 6 months, however.  

"Six months is really not a long time in the scheme of things—it's a fair period of time to market a property,"  he says.
Brick Underground articles occasionally include the expertise of, or information about, advertising partners when relevant to the story. We will never promote an advertiser's product without making the relationship clear to our readers.