As soon as we saw the price of this SoHo two-bedroom—at $3,950/month, that is—we knew it wasn't going to be one of those loft-style luxury apartments the neighborhood has become known for. But it is, indeed, a two-bedroom with hardwood floors and a marble tiled bathroom. It's not big, of course, but considering that the median rent for a two-bedroom in the neighborhood is more than $2,500 a month more, what did you expect?
So is it worth considering? We asked our experts (and veteran renters), RentHackr founder Zeb Dropkin and freelance writer Lambeth Hochwald, to weigh in with me on this week's Take It or Leave It.​
The apartment:
Size: Two-bedroom, one-bath
Location: 137 Sullivan Street (between Prince and West Houston streets)
Monthly rent: $3,950
Flexible layout: No
Days on the market: 4
Subway: C,E at Spring; 1 at Houston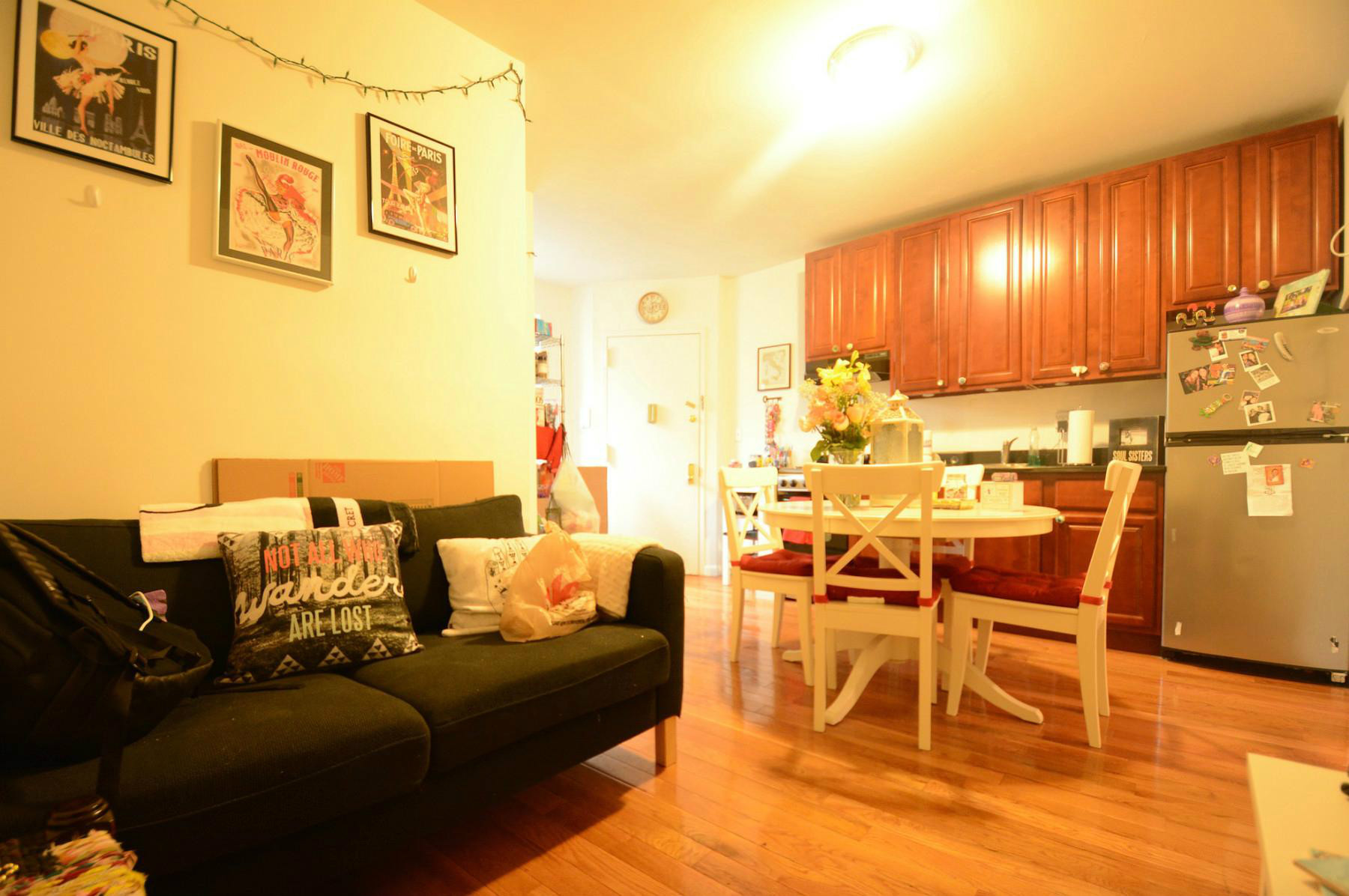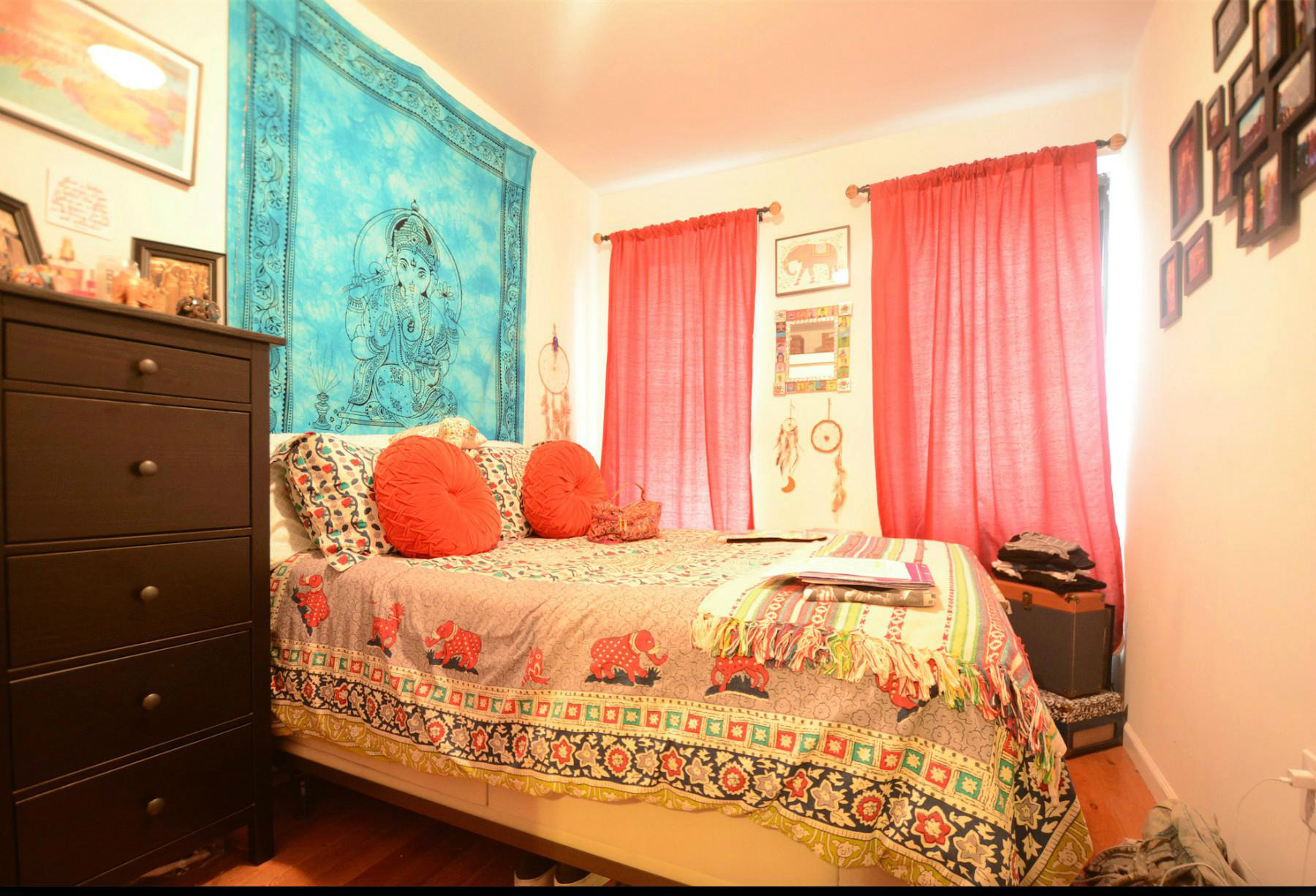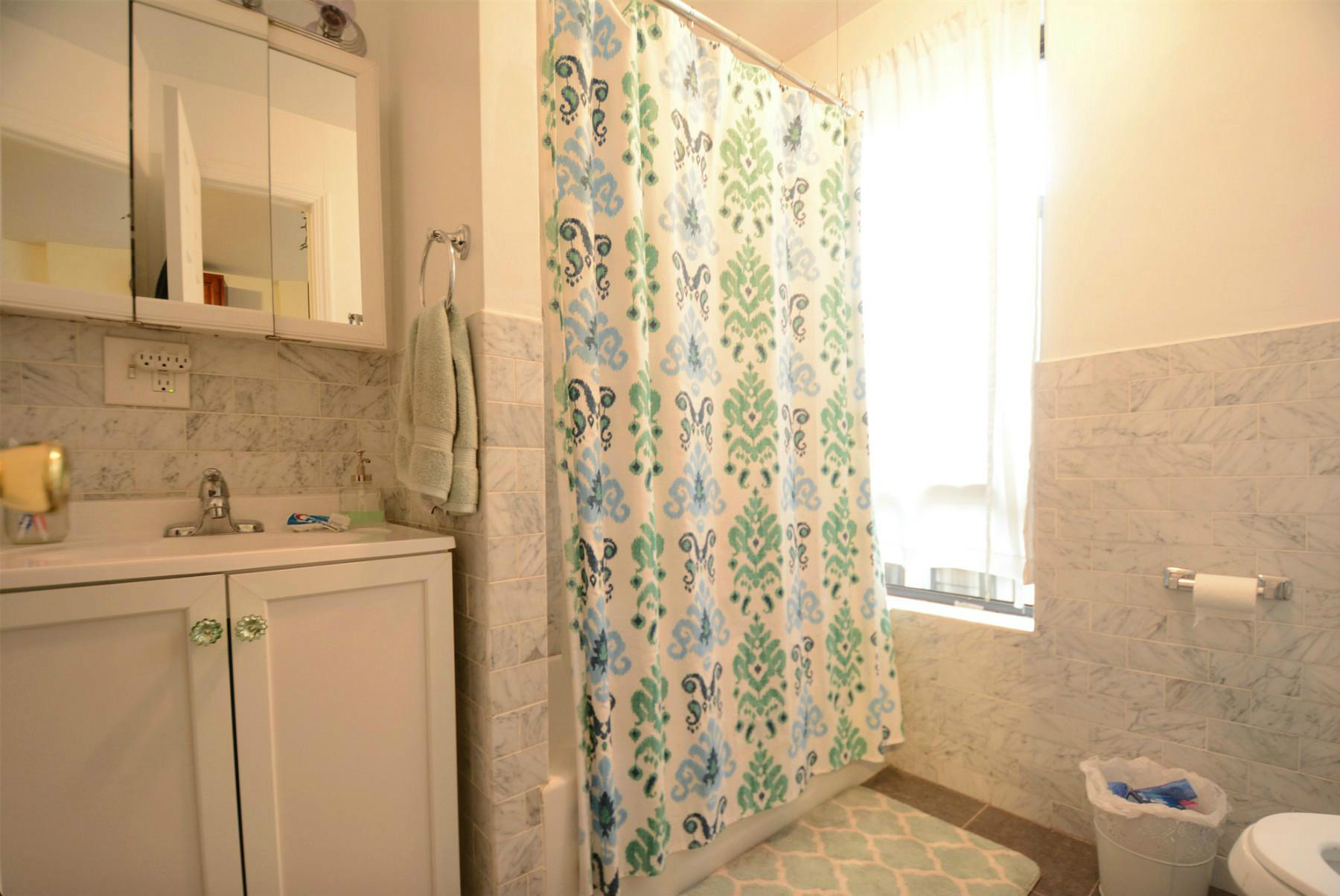 Pros and cons:
"While it's technically a two-bedroom this apartment looks more like a very large studio divided into a two-bedroom. It's certainly cozy but it's also on a pretty cool block in the heart of SoHo. It's a no-frills building, though—your typical walk-up." —Lucy
"This quaint two-bed is in the heart of SoHo and priced below market. Just one bath, a pretty dark living room, and small bedrooms are the downsides." —Zeb
"There's something sweet about this SoHo walk-up two-bedroom. Maybe it's the open common space or it could be the spacious bathroom. But that's about where my love affair with this place comes to an end. Queen-size bedrooms? Sure. That's code for 'basically only a queen bed will fit in the space.' And then there's the pricetag. You're talking over $2K each to split it when you add in broker fees and there's nary an amenity in sight." —Lambeth
Who would this apartment be perfect for?
"A single or couple who want an extra room (it feels too small for roommates, and I don't think that wall's going to block out much sound). People for whom location matters a lot more than space."—Lucy
"Great for roommates who really want to live in Soho, will eat and drink out a lot, and put location in front of other amenities." —Zeb
"A pair of newly minted NYU grads with really well-paying first jobs who can't imagine living above 14th Street."—Lambeth
The verdict(s):
LEAVE IT "Unless your company is paying for it, and you're staying no more than a year." —Lucy
TAKE IT "The apartment is just okay, but the location is prime." —Zeb
LEAVE IT "You'll do way better down the island in FiDi. For the same price, there'll even be laundry in the building!"—Lambeth