Considering the fact that it finally feels like spring this week, we were dead set on finding a Rental Pick of the Week that would allow our readers to enjoy the beautiful weather, and this four-bedroom in a Fort Greene brownstone delivers on that front—and many others. First, the outdoor space: The private area (seen below) is 20 feet x 45 feet, the size of a typical brownstone, and is located off two bedrooms on the lower level. There may not be much green to speak of, but think about the parties and outdoor meals you could have out there!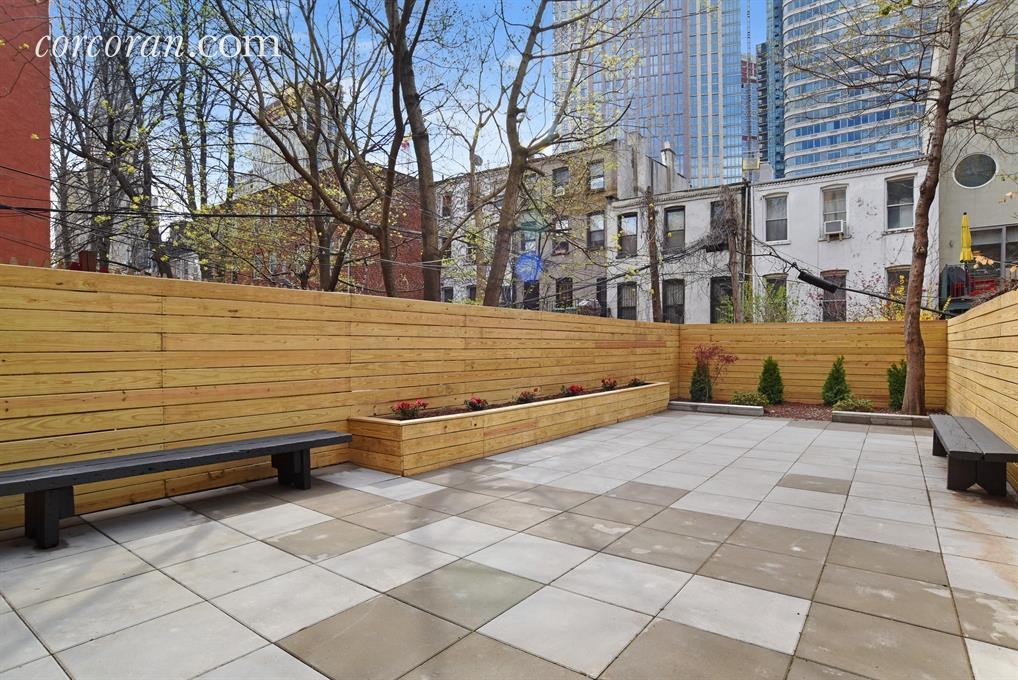 The apartment, which is being rented by Corcoran, spans two floors, with the master bedroom, kitchen, living, and dining rooms on the parlor floor, and three smaller bedrooms, a bathroom, and a recreation room on the garden level. (Though we suspect there may be no window in the rec room, sliding doors to another room with windows help make the place feel more open.)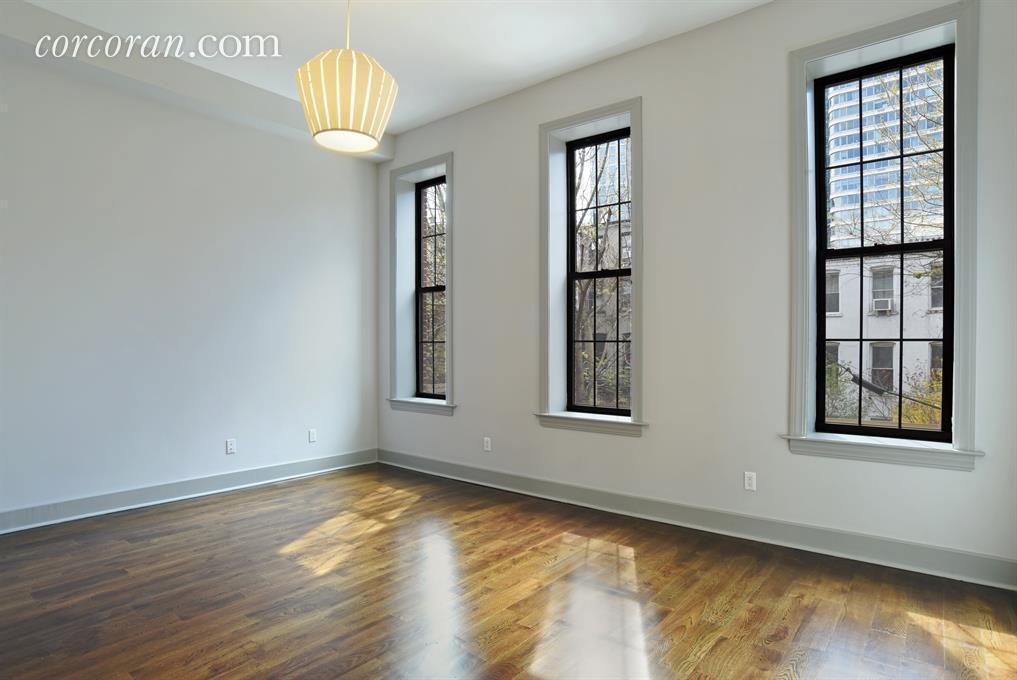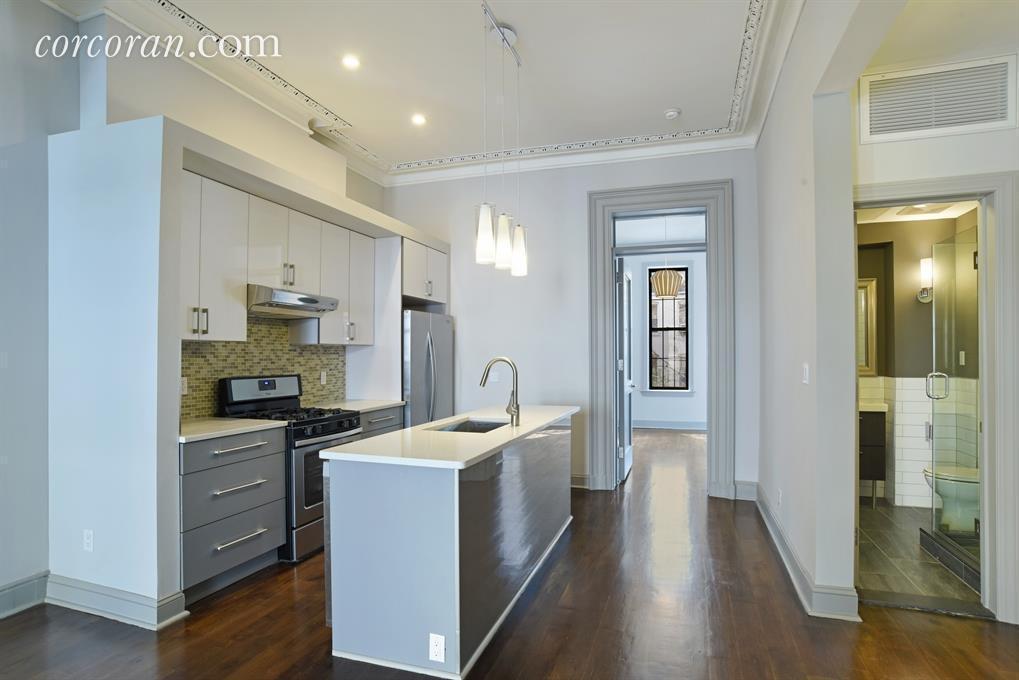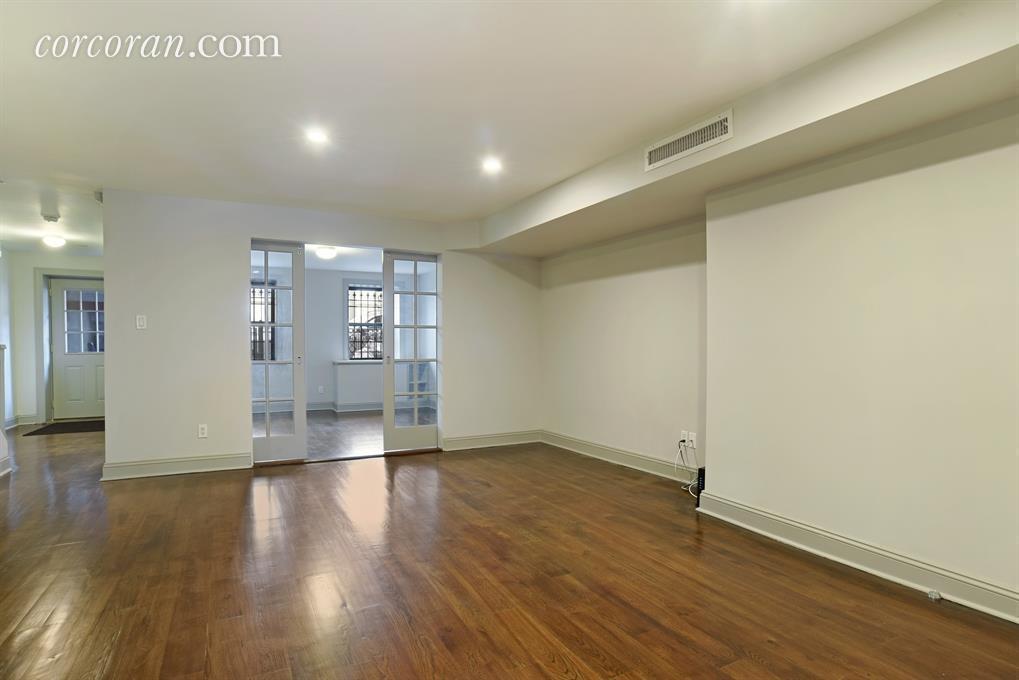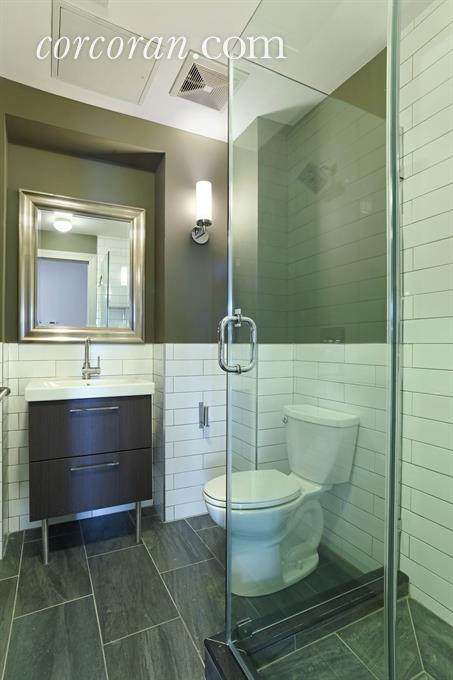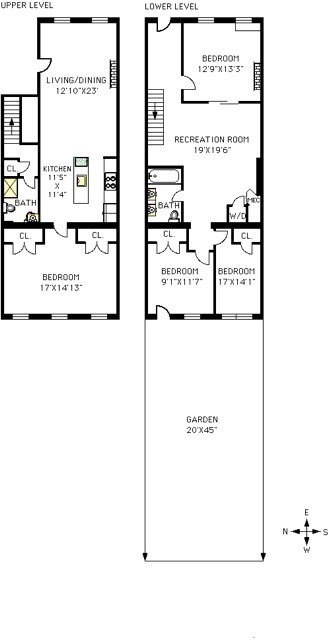 The parlor floor has 14-foot ceilings, a marble fireplace, and beautiful detailing on the ceilings, but what we really like is how the space has been updated, with some rather modern-looking kitchens and bathrooms (not to mention a washer and dryer on the lower level). When people say "the best of both worlds," they mean places like this.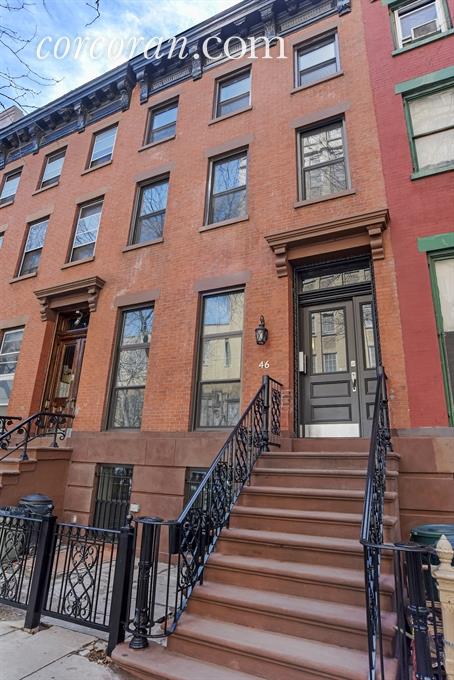 Of course, it's going to cost you to live in this picture-perfect (interior and exterior) brownstone: $8,500 a month, in fact. But hey, it's less than buying one.