The fact that this apartment has heated floors sounds rather nice on a cold New York City day. New appliances, of course, are nice at any season. Those are some of the reasons we were originally drawn to this one-bedroom in a new building in Astoria.
Of course, like almost all New York City apartments, there are pros and cons. One of the biggest cons off the bat here is that, at $2,395 a month, it's actually the price of a two-bedroom in the neighborhood. Also, if you're a pet person, you're going to be out of luck.
But do the perks make up for that? We asked our experts (and veteran renters), real estate research and analytics firm NeighborhoodX founder Constantine Valhouli and freelance writer Lambeth Hochwald, to weigh in with me on this week's Take It or Leave It.​
The apartment:
Size: One-bedroom, one-bath
Location: 37-12 31st Avenue (between 37th and 38th streets)
Monthly rent: $2,395/month
Flexible layout: No
Days on the market: 19
Subway: M, R at Steinway Street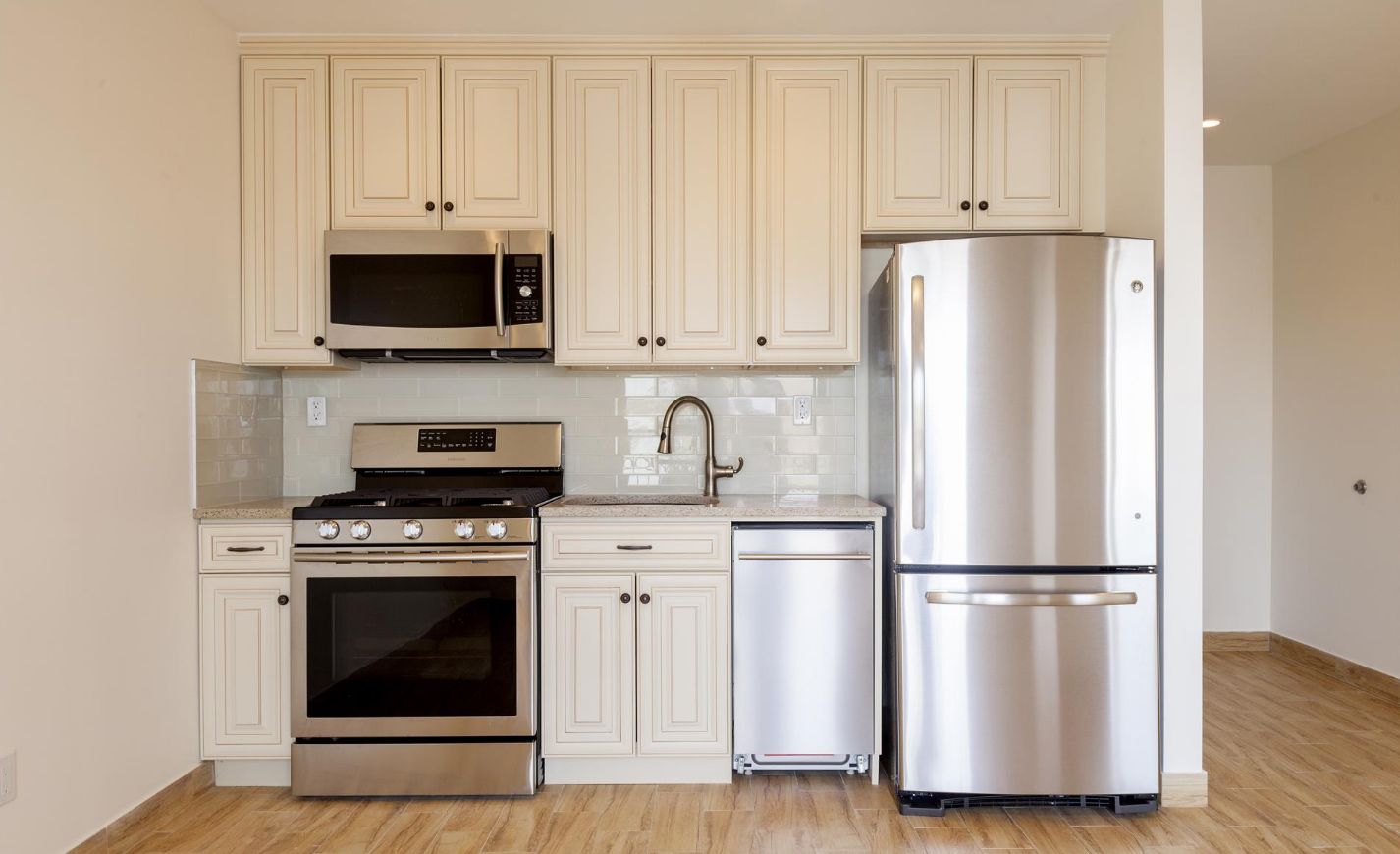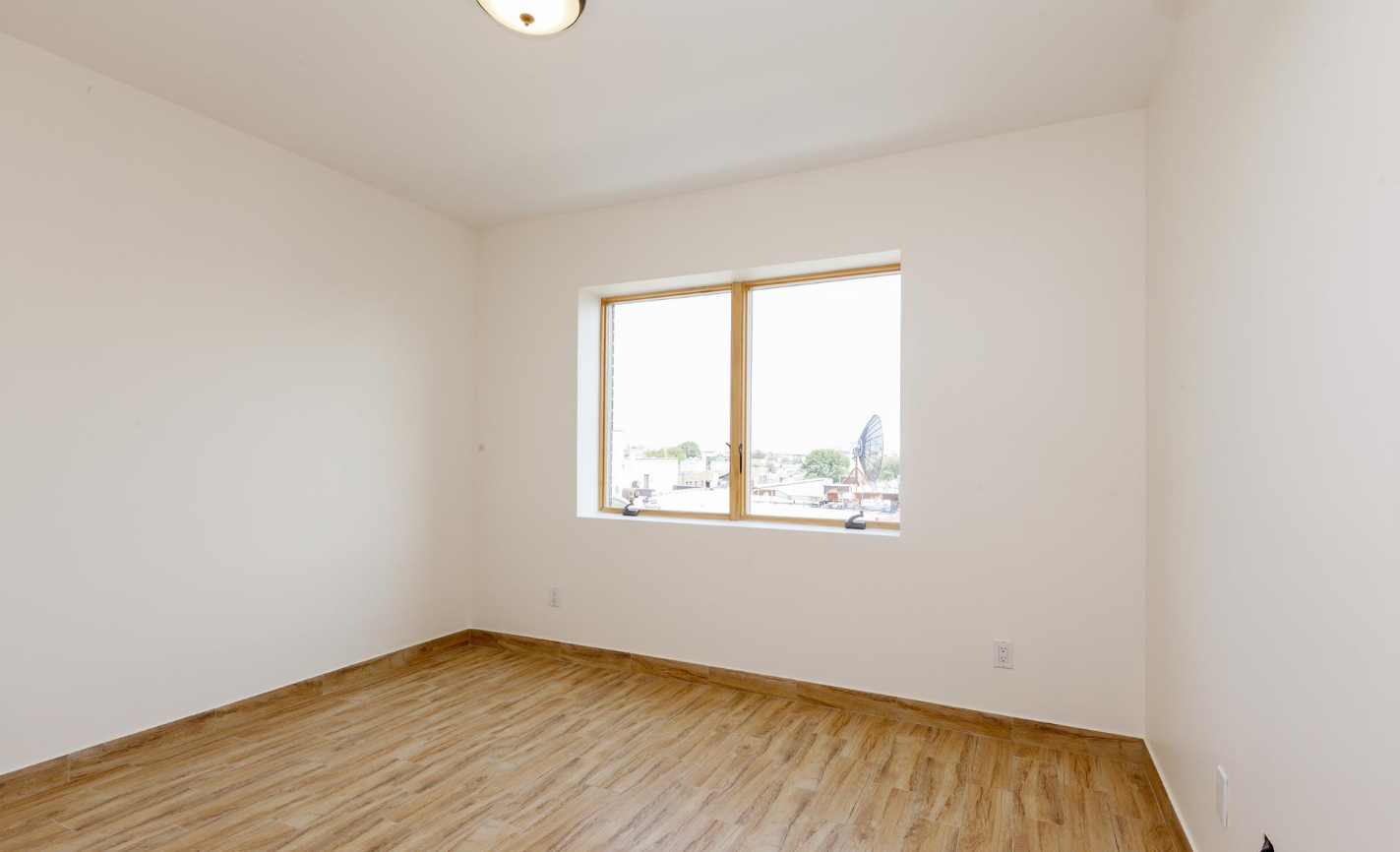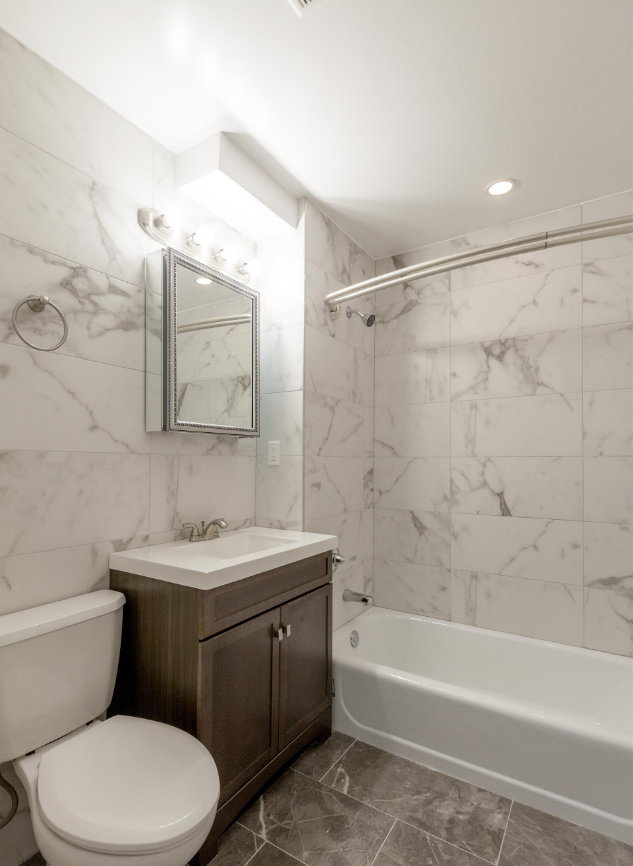 Pros and cons:
"I love the new appliances, modern bathroom, and the heated floors. But for the price, the apartment feels a little underwhelming. There are no real amenities to speak of in the building (sorry, on-site laundry and a keyless elevator aren't enough for me). Plus that 'balcony' is pretty tiny. I can't really see getting a lot of use out of it." —Lucy
"Pros: Heated floors, private balcony, and a thoughtful renovation. Also, the unit is on an upper floor, which should be quieter. Cons: No laundry in-unit, which seems like an unusual choice for a new construction building. Also, it's [a little] under a half mile to either of the subway stops—on a cold or rainy day, this can feel like a long walk. And the listing doesn't include square footage or floor plans, which makes it difficult to make a fully informed decision." —Constantine
"I love when developers put extra thought into rental kitchens. I mean…subway tiles and brand-new appliances are both a definite plus. Add a private balcony and I'm pretty much sold. On the flip side, why renovate a kitchen and leave room only for a mini-dishwasher?" —Lambeth
Who this apartment would be perfect for:
"A single person who works off the M or R train, has a pretty good salary and plans to try out Astoria for a bit before potentially buying there." —Lucy
"Someone who works in midtown and is looking for a reasonably priced, renovated apartment within a 20- to 25-minute subway ride to work. And who doesn't have pets." —Constantine
"A pet-free couple ready to experience some of the best neighborhoods for Greek food who don't mind living in a non-doorman building—you'll rely on a video intercom instead." —Lambeth
The verdict(s):
LEAVE IT: "Unless you can get them to negotiate on price (which isn't impossible this time of year), it's too expensive for what you're getting. And remember, there's a broker fee attached." —Lucy
TAKE IT: "If the square footage and layout look okay in person." —Constantine
TAKE IT: "For the heated floors alone!" —Lambeth