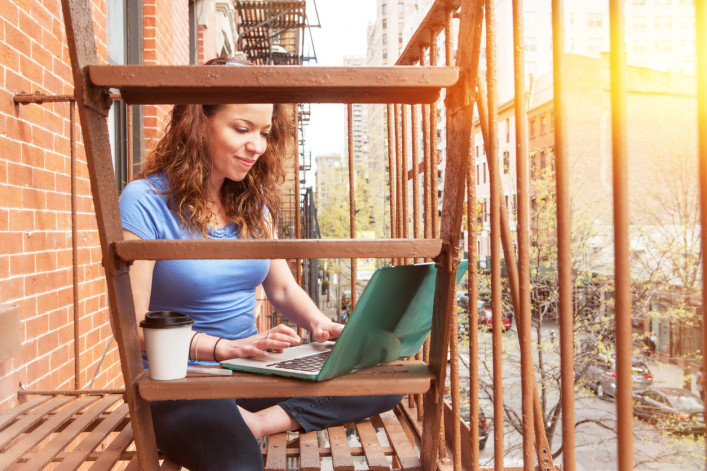 Every year, we dig through the city's hyper-local news outlets to highlight the best and brightest of NYC's neighborhood blogs. And with more and more New York-centric news sources shrinking or simply shuttering, these small-scale, bootstrap operations play a more vital role than ever in keeping New Yorkers informed, entertained, and generally as in-the-know as we expect (or demand) to be.
That in mind, below are our picks for the best neighborhood blogs in all five boroughs this year—plus a few honorable mentions for good measure: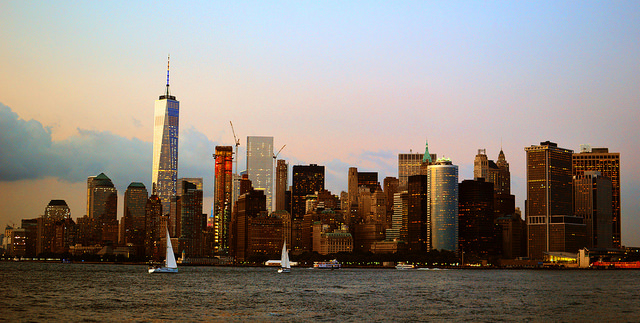 Manhattan
Since EV Grieve's anonymous author unmasked himself in 2015, the East Village blog has stuck to its long-running—and well-loved—roots, covering everything from new development to landlord disputes to restaurant openings (and closings) to strange photos of sidewalk detritus and the red-tailed hawks that have recently taken up residence in Tompkins Square Park. Though it's one of several blogs that cover Manhattan's East Village and Lower East Side (an ever-popular locale for journalists and writers, it would seem), EV Grieve remains as indispensable as ever.
Another crucial part of the downtown news ecosystem, Bowery Boogie covers a similarly eclectic array of topics to EV Grieve, but skews farther south (think Lower East Side, Two Bridges, and Chinatown).
Yet another long-running option for Lower East Siders, the Lo-Down is run by former Today Show producer Ed Litvak, and besides often breaking stories way ahead of the bigger guys, posts daily neighborhood photos and linkwraps to check into, making it the digital equivalent of stopping into your local coffee shop for the latest morning news and people-watching.
Move farther west and you'll find Washington Square Park Blog, an all-purpose neighborhood outlet that was originally created as a forum for debate over a proposed park redesign back in 2008. And while it covers a wider variety of local news these days, the blog still stays true to its original mission—hence a recent story blaming the re-design for excess flooding in the park. NB: Like many smaller outlets, Washington Square Park Blog relies on reader support, and has set up a donation page if you feel inclined to give.
It's been nine years and counting since former Budget Travel editor-in-chief Erik Torkells launched Tribeca Citizen, and the site is still going strong covering local events, culture, and news in one of the city's most dynamic—and expensive—neighborhoods. We particularly like their running "nosy neighbor" series, answering burning neighborhood questions such as "What's the white stuff all over Tribeca?" and "Why is Tribeca's Tower Plaza still closed?" You check out our past interviews with Torkells here and here. 
While the Upper East Side is still mysteriously devoid of its own dedicated blog, West Side Rag has become the go-to news source for the other side of the park, covering local development, openings and closings, and most recently, the hotly contested rezoning of some of the neighborhood's public schools.
Unless you've taken a tram ride yourself, Roosevelt Island still seems to be a bit of a mystery to many New Yorkers. That in mind, Roosevelt Islander can act as something as a passport for those not-in-the-know, as well as a must-read guide for locals, covering island news as micro as new deals at the island's Gristedes location. And if you live in a neighborhood with only one grocery store, that's need-to-know information.
Besides reporting local news and photos, Uptown Collective—which covers Harlem, Washington Heights, and Inwood—also keeps a sharp eye out for uptown-related news from around the web, whether it be the latest about Hamilton (Lin Manuel Miranda is a Washington Heights native, lest you forget), updates on Inwood's proposed rezoning, or a recent New Yorker article chronicling Aubrey Plaza's visit to the Cloisters.
For a Harlem-specific option uptown, Harlem + Bespoke covers local events, and openings and closings—essential fodder for any neighborhood outlet—but primarily turns its focus towards local real estate, spotlighting interesting deals, noteworthy architecture, and enviable (or enviably priced) listings.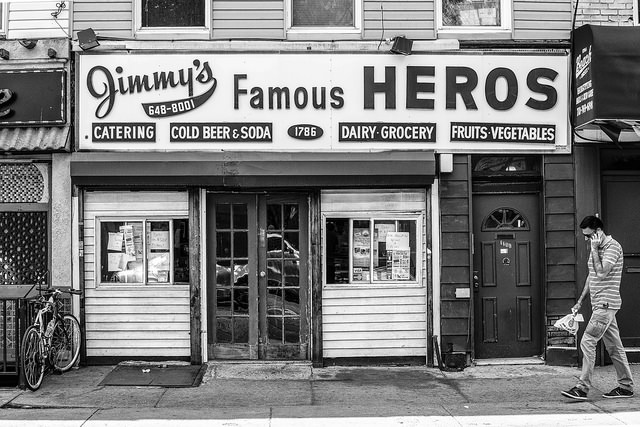 Brooklyn
As one of the longest-standing Brooklyn blogs, Free Williamsburg maintains its status as an authority on the hyper-developed North Brooklyn neighborhood, focusing most of its coverage on concerts and events, but also acting as a voice of (relatively) old-school sanity in a neighborhood that's become something of a candyland for developers and their well-to-do customers. (Their coverage also spills into Greenpoint, East Williamsburg, and Bushwick, so if you're a resident of any North Brooklyn neighborhood, it's worth a read.)
In spite of cycling through a couple different owners in the past several years, Greenpointers has held steady as Greenpoint's go-to source for local news, as well as the host of occasional events such as an annual Holiday Market spotlighting local vendors. The site also makes a point of showcasing neighborhood art and photography, and publishing refreshingly in-depth looks into the area's history, the better for residents to understand their neighborhood's larger context in the fabric of the city.
Since its launch back in 2010, Bushwick Daily has grown and evolved just as much as the neighborhood it covers, taking on more original reporting and photography, as well as expanding their reach into Ridgewood, which these days is seeing plenty of Bushwick spillover. (It also happens to be the home of site founder Katarina Hybenova.) For a quick tear sheet of neighborhood hits, they now have a Best of Bushwick guide, and you can read our previous interview with Hybenova here.
One of the longer-running outlets on this list, Pardon Me For Asking covers Carroll Gardens and Gowanus, and is run with a witty yet sharp-eyed sensibility by longtime neighborhood resident and activist Katia Kelly (who we interviewed last year). The blog is both a source of beautifully rendered neighborhood photography, and well-reported coverage of local development, landmarking, and other real estate-related issues.
Here, you're getting several neighborhood blogs for the price of one; under the helm of publisher and editor-in-chief Liena Zagare, Corner Media oversees a number of hyper-local Brooklyn blogs, including Sheepshead Bites, the Bensonhurst Bean, Ditmas Park Corner, and a newer addition, the Sunset Park Voice. These days, they're all under the umbrella of Bklyner, which can be filtered by neighborhood if you're just looking to keep tabs on your specific area. In short: if it's happening south of Prospect Park, there's a good chance Corner Media is covering it.
Though this Bay Ridge blog doesn't post with the same frequency it used to (and as such, isn't as much of a source for day-to-day news as most of the other sites on this list), we still like keeping tabs on it for its dives into neighborhood history, as well as its approach to local issues such as the recent launch of ferry service in the neighborhood.
Another one that doesn't post with quite the same frequency as its contemporaries, the Coney Island Blog is still an essential resource for neighborhood residents and visitors alike, covering happenings including the long-awaited re-opening of Child's Restaurant, important developments in the local hot dog economy, community job postings, and updates from the area's city councilman. 
This Prospect Lefferts Gardens-based outlet bills itself as "news and nonsense" from the neighborhood, but we'd also add "sharp political commentary" to that list; the Q at Parkside can always be counted on for a clear-eyed look at local political candidates, a realistic analysis of recent community board votes or development news, and more of the kind of small-scale reporting that likely won't make its way into the New York Times, but is need-to-know information for engaged south Brooklynites.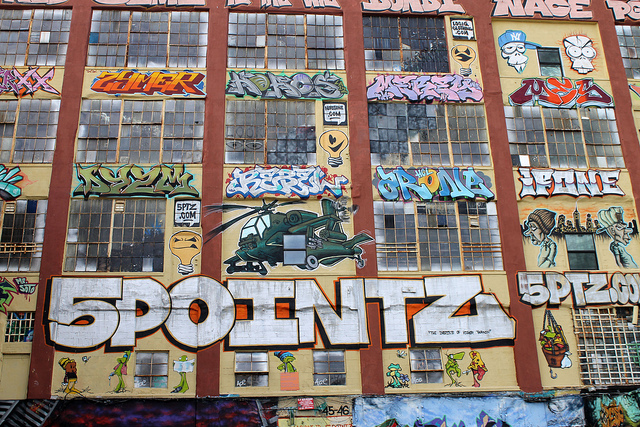 Queens
Whether it's a fair reputation or not, this Bushwick-bordering neighborhood has become something of a gateway drug for Brooklynites moving into Queens. And though it shares plenty with its Brooklyn neighbor, Ridgewood is loaded with unique culture, history, and architecture in its own right, all of which is chronicled over at Ridgewood Social. We also appreciate the authors' sensitivity to the neighborhood's gentrification, and there's an entire portion of the site providing accessible housing resources on the site, as well as tips on reducing your own impact as a possible transplant.
Long Island City nearly has Williamsburg beat as a hub for rapid-fire development and glossy waterfront towers, and through the dramatic changes, LIC Talk's Andrew Kleinberg has been keeping tabs on the area's real estate, nightlife, restaurants, kid-friendly news, and more. Plus, Kleinberg told us last year that he recently purchased real estate in the neighborhood, so you can expect that he'll be in it for the long haul.
It's been our experience that Queens neighborhoods don't stay isolated, but rather, have a way of overlapping and interacting with each other. As such, We Heart Astoria tends to cover goings-on in nearby Long Island City, Woodside, and Sunnyside, as well, leaning more towards dining and recreation updates than strict hard news.
The tonal (and visual) opposite of We Heart Astoria, Queens Crap has a rather sharper-elbowed perspective on the borough's news, both aggregating from other outlets, and posting its own dispatches such as, "Dilapidated Jamaica home is raccoon heaven," exhorting local politicians to "get off your ever-promising ass" to fix the situation. We'd clock this one in as tough, but fair (and always funny).
Similar to Brooklyn's Corner Media, QueensPost is a four-for-the-price-of-one proposition, and is home to the Astoria Post, the Sunnyside Post, the Jackson Heights Post, and the LICPost, each covering local news, real estate, and assorted happenings in their respective corners of the borough.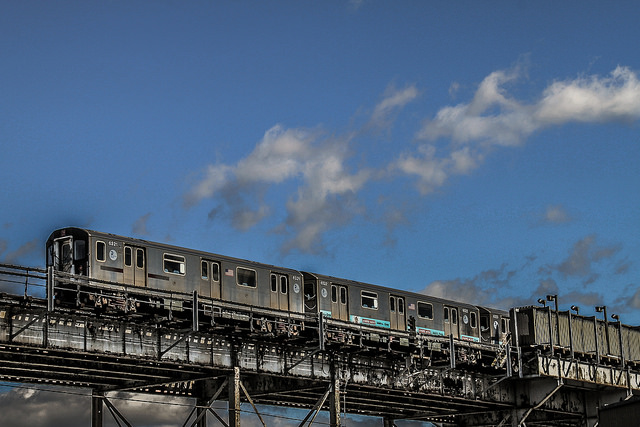 The Bronx
With the Bronx steadily gathering developer-backed hype as the next hot destination for the young, hip, and artistically-inclined, Welcome 2 the Bronx blogger Ed Garcia Conde has held fast as a no-B.S. source of local news separating fact from real estate fiction, covering both local politics and the borough's arts scene, which—make no mistake—was thriving long before the city's well-off landlords got wise. For a crash course in the politics of the Bronx, you can also catch Garcia Conde on an episode of our podcast.
This one is a can't-live-without-it resource for young families living in the Bronx, keeping tabs on kid-friendly local events and summer camps, along with larger pieces such as their guide to 100 things to do in the Bronx in 2017, and a roundup of Facebook groups that provide need-to-know information and forums for Bronx-based parents.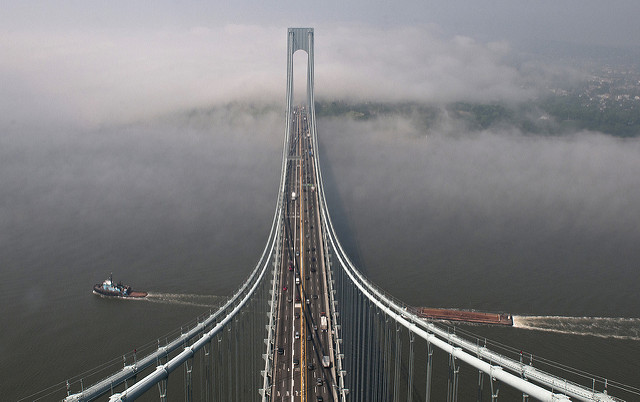 Staten Island
Staten Island NYC Living does the heavy lifting when it comes to providing local news for a borough that's rather sparse on blogs, but provides a reliable stream of news on events, as well as more useful day-to-day alerts such as changes to trash pickup and recycling.
Honorable mentions:
Though the Upper East Side is still technically lacking a neighborhood blog to call its own, the area has long had a transit-focused advocate in 2nd Avenue Sagas, which launched in 2006 as a means of tracking the agonizingly slow progress of—you guessed it—the 2nd Avenue Subway. With that century-in-the-making project now complete (well, at least the first phase), 2nd Avenue Sagas has morphed into more of an all-purpose transit authority for city dwellers, covering plans for the proposed L train shutdown, Cuomo's responses to an ever-worsening MTA crisis, and more. With subway service becoming more of a headache for New Yorkers by the day, expect this one to be even more vital in the coming months and years.
Though Jeremiah's Vanishing New York doesn't cover a specific neighborhood, the blog that bills itself as "a bitterly nostalgic look at a city in the process of going extinct" voices the thoughts of many New Yorkers concerned over beloved institutions disappearing right and left—only to be replaced by large chains or banks. These days, the site doesn't simply cover what longstanding business has been forced out on any given day, but more intricate issues to do with gentrification, as well as real estate concerns, such as a recent push to freeze commercial evictions. The decade-old blog has also been having something of a banner year, with a book coming out later this month, and the long-anonymous author "Jeremiah" recently unveiling his true identity to The New Yorker.
Yes, it's technically not NYC-based, but with more New Yorkers mulling moves to Jersey City (can't argue with that commute time...) Jersey Digs has stepped up as a go-to news source for locals and looky-loos alike, covering everything from listings to new developments to the decades-old signs that still haunt the walls of Newark.
Brick Underground articles occasionally include the expertise of, or information about, advertising partners when relevant to the story. We will never promote an advertiser's product without making the relationship clear to our readers.