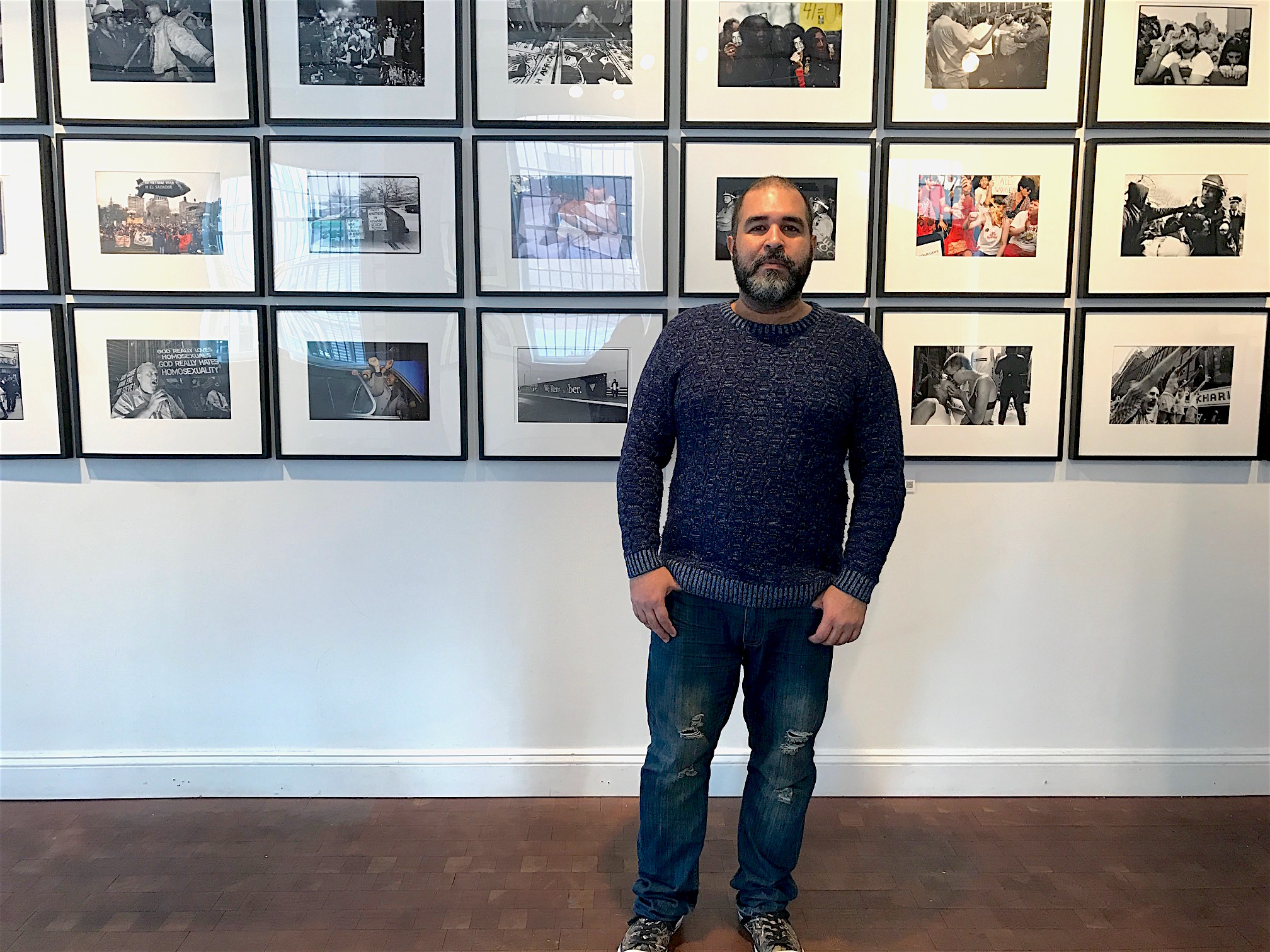 The Brick Underground Podcast Season 2, Episode 2: Welcome 2 the Bronx
There's so much more—much much more—to the Bronx than what the headlines say.
One of our favorite—and most popular—columns at Brick Underground is Confessions of a Neighborhood Blogger, a Q&A with the fascinating chroniclers of the city's many neighborhoods. Increasingly, neighborhood blogs have taken the spot that local newspapers used to inhabit, breaking news that sometimes has yet to make larger publications. 
Last fall, we featured Ed García Conde, founder of Welcome2theBronx, a blog that has been tracing the many changes, good and bad, and celebrating the triumphs of his beloved borough. He told us about how the arrival of market-rate apartments—some pitched as higher end—has roiled communities and worried locals. "How do you justify putting in high-end developments in the poorest congressional district in the nation?" he shared with us back then. "We need so much more pressing needs to be taken care of than providing for a population that doesn't even exist yet." 
We wanted to learn more about what it's like for residents in Melrose, his neighborhood, and the Bronx in general, so we headed to the Bronx Documentary Center for a sit-down with García Conde, who spoke of the responsibilities of neighborhood bloggers, how Welcome2theBronx started, the changes he has seen sweep the borough, why he wouldn't live anywhere else (even though, at one point, he "hated" it and tried living in many other parts of the city before returning), and the constant push-pull between locals and other stakeholders and the developers who have lately been making their presence known in the area. One of his biggest pet peeves? That there's "a 'burgeoning' art scene in the Bronx," an angle many writers use when covering the borough that he says he finds "offensive."
Explains García Conde: "That's false, on the premise that it's all of a sudden here. The Bronx has always created. The Bronx has always had artists." (As he puts it, "even when the Bronx was burning, that was the birth of hip-hop.")
For more, listen in (or download for later listening on our website, or via iTunes and Stitcher):
This podcast was produced by Jenny Falcon and Jhoanna Robledo. Special thanks to Ed García Conde and the Bronx Documentary Center for hosting us for the interview. (Check out their current photography exhibit, Whose Streets? Our Streets!: New York City, 1980-2000.) And many thanks to all of you for listening in, and for your story suggestions.
Please subscribe via iTunes and Stitcher so you can automatically get new episodes, and do consider leaving a review. (We love feedback!)
If you have a great tale about navigating NYC's maze of a real estate market, or about life in this sometimes-frustrating-but-always-fascinating city, comment on this post or email us at: [email protected].
Brick Underground articles occasionally include the expertise of, or information about, advertising partners when relevant to the story. We will never promote an advertiser's product without making the relationship clear to our readers.
Subscribe to the podcast via the links above and please do leave us a rating or review. We'd love to hear your feedback on this or any of our other episodes. Send us AN EMAIL, sign up for our newsletter and follow us on SOCIAL MEDIA.
MORE FROM THE PODCAST 
...
Tenant attorney Sam Himmelstein, a partner at Himmelstein McConnell Gribben & Joseph and a long time sponsor of Brick Underground sits down for the first live Brick Underground Office Hours to answer your renter's rights questions.
In a conversation on the Brick Underground podcast with Jonathan Miller, president and CEO of appraisal firm Miller Samuel, he says racial bias in appraisals is probably as prevalent in NYC as it is in rest of the U.S. and blames the lack of diversity in the appraisal business. 
In this episode of the podcast, appraiser Jonathan Miller, president and CEO of Miller Samuel, joins host Emily Myers to discuss what buyers, sellers, and renters in New York City can take away from the real estate data as we head into 2023.