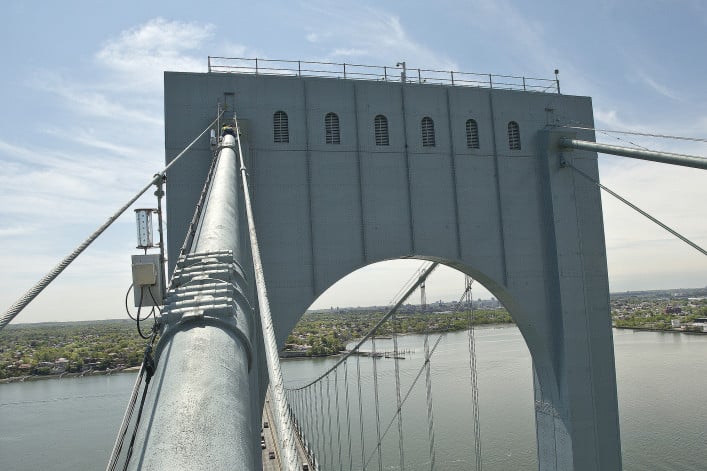 As the outer boroughs get ever-pricier and developers' attentions turn towards the Bronx, Welcome 2 the Bronx has been a welcome reality check about the state of gentrification uptown, while also keeping locals apprised of new events, restaurants, small businesses, and other local news that the larger outlets often miss.
For this edition of Confessions of a Neighborhood Blogger, we caught up with the site's founder, Ed García Conde, about the influx of neighborhood newcomers, the borough's underrated food scene, and where to look if you're still hoping to find a decently-priced deal uptown: 
What part of the Bronx do you live in?
I live in Melrose, the unofficial downtown area of the Bronx.
What would you tell someone moving in to the Bronx?
Don't come to the Bronx with a colonizing mentality. Don't move here with your ideas on how to make it better, but work with residents and organizations who have been working for decades to improve our communities and see how you can help.
Where are the best deals in the area in terms of real estate? What about in terms of dining/entertainment?
The general South Bronx neighborhoods of Melrose, Mott Haven, Port Morris, and the Grand Concourse corridor from 167th Street down to the waterfront were once areas you could find decent rents and housing prices, but that's no longer the case as gentrification is pushing values beyond the reach of many. Areas further inland and away from the city's core like Pelham Parkway, Parkchester, Morris Park, Riverdale, and others you will get more for your dollars.
Dining and entertainment deals are pretty much scattered throughout the Bronx, whether it's Belmont's Arthur Avenue—home of NYC's real Little Italy—the South Asian cuisine in the general Parkchester Avenue, Latin American cuisine pretty much all over the place, there are deals to be found. A few years ago the U.S. Census stated that the Bronx is the most diverse county in the country and it definitely reflects in our gastronomical offerings. Oh, and of course, City Island is pretty much amazing with seafood restaurants and overall ambiance.
What's the most coveted location within the borough to live?
For many decades it was Riverdale and East Bronx neighborhoods like Country Club, but as attention has shifted to the South Bronx—neighborhoods like Mott Haven, Port Morris, Melrose, and the general Grand Concourse area below 167th—folks are finding themselves attracted to these areas. It's not something I really am happy about since all that focus is just accelerating gentrification. For over 40 years, no one wanted us but now that my community who stayed and rebuilt from the literal ashes through blood, sweat, tears and people's lives are facing displacement. There is something deeply immoral about that.
Is there a dream building in your neighborhood, or in the borough at large?
It's really hard to narrow it down to just one building considering we have the largest collection of Art Deco buildings. In my neighborhood I'd say it's two buildings with polar opposite architecture. The Bronx Documentary Center at 614 Courtlandt in Melrose is a fascinating piece of history and is landmarked. Its gorgeous mansard roof was something I grew up loving as a child in the neighborhood. The other building would be the Bronx General Post Office, which is currently undergoing renovations as it's converted into a marketplace much like Chelsea Market but with a Bronx flavor. The interior lobby was also designated a landmark so to be able to enjoy the space in its original grandeur is pretty spectacular.
As for the Bronx at large? It's really difficult for me to pick one with so many. I mean just at the Bronx Zoo or New York Botanical Garden, you have so many examples of beautiful architecture and that's just in a small area. Each neighborhood seems to have a number of buildings with great character. If forced to narrow it down, I'd say the massive Andrew Freedman Home not just for the architecture but the eccentric history surrounding it.
Any buildings that feel out of place?
There are many but two developments stick out like sore thumbs. Tracey Towers in Bedford Park and River Bank Towers in Morris Heights along the Harlem River. Both look out of place with the surrounding areas.
Any real estate-related controversy brewing or currently happening in the area?
Pretty much all the market rate housing that's going to further gentrify the area. How do you justify putting in high-end developments in the poorest congressional district in the nation? We need so much more pressing needs to be taken care of than providing for a population that doesn't even exist yet.
How has the Bronx changed in the past five years? Any projections on how it will change in the next five?
In the past five years, the Bronx has seen a skyrocketing interest by developers. Over $2 billion was invested in the Bronx and over half of that in my community board. The next five years will see more signs of gentrification as market-rate housing is constructed.
What do you think your "sister" neighborhood might be?
This is another tough one because architecturally, the Bronx is so different but the closest I'd say is East Harlem. This isn't surprising since our histories have been intertwined for over a century and politically we're united as City Council District 8.
Which neighborhood feels like the opposite of your neighborhood?
Two come to mind: Riverdale with its rolling hills and mansions in the estate area; Fieldston; and to the east, City Island with its quaint New England field and marinas.
What is one of the biggest misconceptions about the Bronx?
That we're this big scary place to be avoided at all costs. That's only true for those who want to gentrify us.
Many New York institutions are shuttering. What recent Bronx closures shocked you?
I recently wrote about how many stores have closed in The Hub , the oldest shopping district in the Bronx located in Melrose. Over two dozen storefronts are vacant in the immediate surrounding areas. 
What new places in the Bronx should we check out?
I'm a big fan of supporting local businesses, and it's hard to point to just one. We have Capri Bakery on 149th which came over from East Harlem, where their first store is located. Archie's Tap and Table on City Island is pretty great too.
Brick Underground articles occasionally include the expertise of, or information about, advertising partners when relevant to the story. We will never promote an advertiser's product without making the relationship clear to our readers.