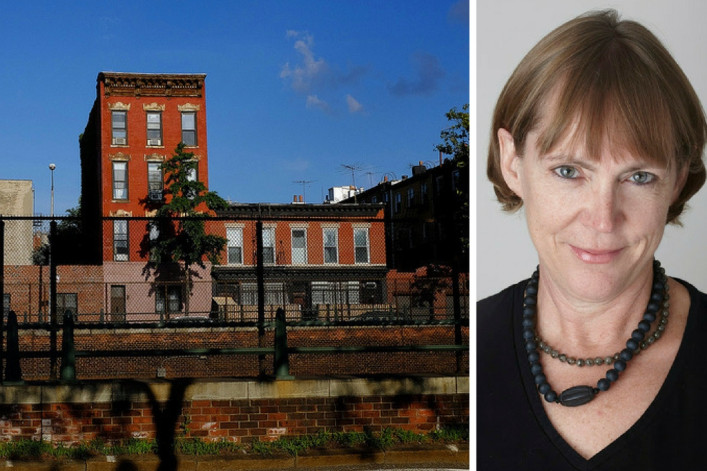 With its history as an old-school Italian enclave, classic brownstone architecture, and recent surge in interest from wealthy new residents (and an accompanying spike in home prices), the story of Carroll Gardens could also stand in for the story of Brooklyn as a whole.
On Pardon Me For Asking, longtime neighborhood resident Katia Kelly chronicles it all, from zoning fights to restaurant openings and everything in between. For this installment of Confessions of a Neighborhood Blogger, we checked in with Kelly about the importance of the area's history, development disputes in nearby Gowanus, the best places to grab a bite at every budget, and more:
What would you tell someone moving in?
Carroll Gardens has changed quite a bit since I moved here 31 years ago. Back then, it was an Italian neighborhood with many family-owned businesses, which included some of the best Italian food stores in the city. Sadly, many of these places are now gone, though some are still around like Caputo's Bakery, Esposito's Pork Store, and Court Street Pastry. These days, one tends to hear more French than Italian on the streets of Carroll Gardens, as many expat families move here so that their children can attend the French language program at Public School 58.
What makes Carroll Gardens incredibly livable are its beautiful old brownstones and its unique front gardens, which are so pretty, no matter the season. I would tell newcomers to Carroll Gardens to take time to meet their neighbors and to be respectful of the Italians who still live here, who rightfully take pride in their heritage and in having preserved this beautiful enclave for over a hundred years.
Too often, newcomers talk about having 'discovered' this place, instead of acknowledging the fact that there was a vibrant community here before they came. One of the biggest delights about living here, for me, has been to sit on the stoop with my Italian neighbors on a warm spring evening, listening to their stories of what life was like in Carroll Gardens when they were young.
Where are the best deals in the neighborhood in terms of real estate? What about dining and entertainment?
Prices in the neighborhood have gone through the roof in the past five years and it does not seem to be slowing down. Brownstones don't seem to be on the market very long and the new buyers come in with enough money to gut-renovate the entire place immediately. The new buyers differ from the people who moved into Carroll Gardens 20, 30 years ago who did the renovation work a bit at a time, and mostly themselves. There may still be some more "reasonably" priced homes on the fringes of the neighborhood, closer to the Brooklyn Queens Expressway and the Columbia Street Waterfront.
In terms of dining, Smith and Court Street continue to offer some fun and cheaper dining options. Here is a brief list: Zaytoons, Avlee, Court Street Grocers, Fragole, Cubana Café, and the delightfully old-fashioned Ferdinando's Focacceria on Union Street. In the past few years, several highly acclaimed restaurants have opened up in Carroll Gardens such as Buttermilk Channel, Frankies 457, Dover, Prime Meats. They are more pricey, but well worth it.
Personal favorites for a drink and some simple food are Black Mountain Wine Bar, La Cigogne, and Travel Bar.
What's the most coveted location within the neighborhood to live?
Personally, I find that the Place Blocks (First Place to Fifth Place between Henry and Court Streets) are probably the most coveted area in Carroll Gardens. Here you find the largest and most ornate brownstones with extra deep front gardens and large stoops.
Is there a dream building in the neighborhood? 
My favorite building in the neighborhood is a small set-back rectory building that was part of the former South Congregational Church on President Street at Court Street. It has been a private residence for years and is so charming.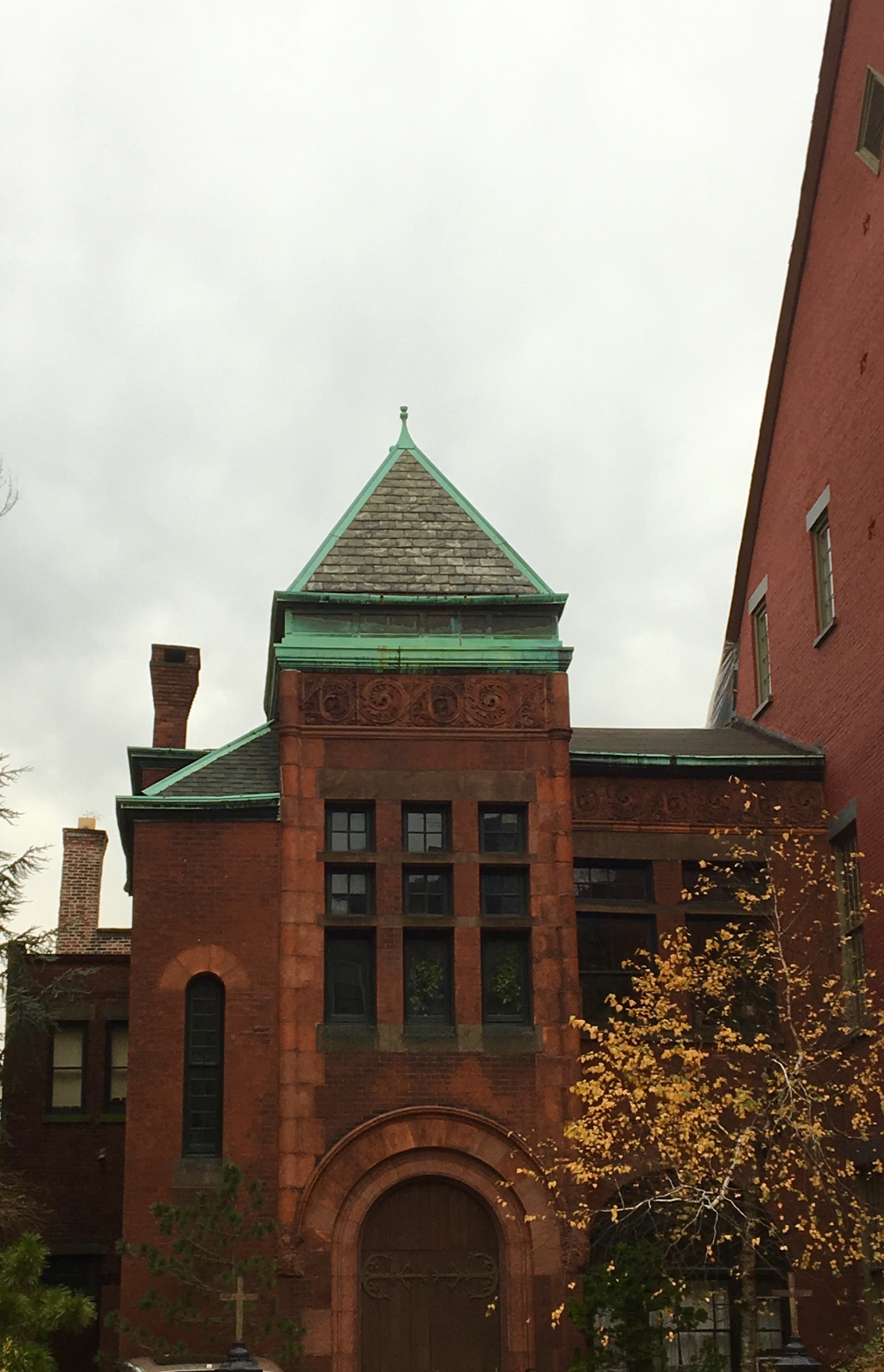 All photos courtesy of Katia Kelly
Any buildings that feel out of place with the feel of the neighborhood?
Where to start... There are several that seem so totally out of context to me. There is Sackett Union at Court Street, a seven-story condo building that was built on the site of the former Longshoremen's Union Medical Facility.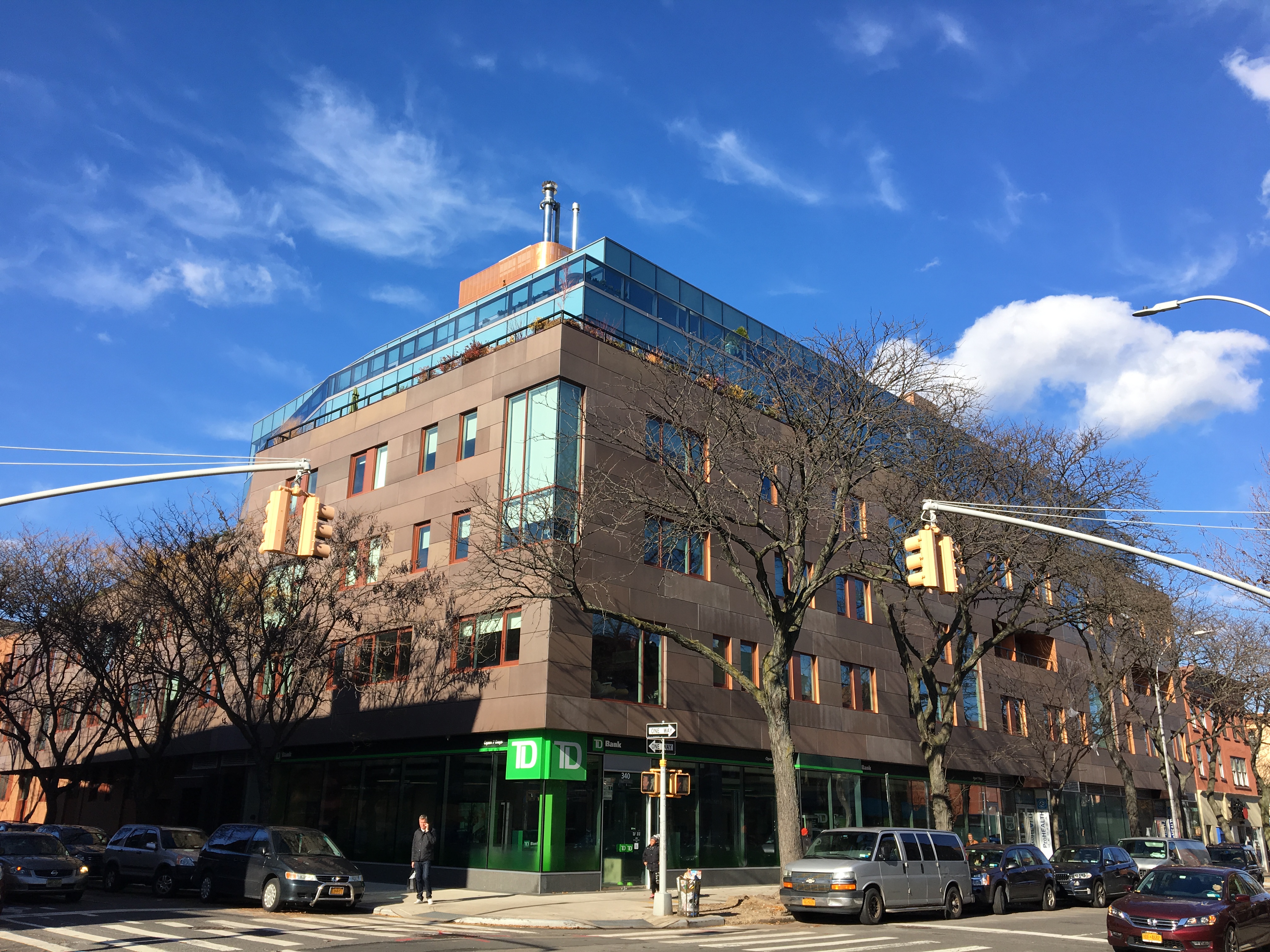 Then there is
100 Luquer Street
, a tall 11-story building that sticks out of the neighborhood like a sore thumb.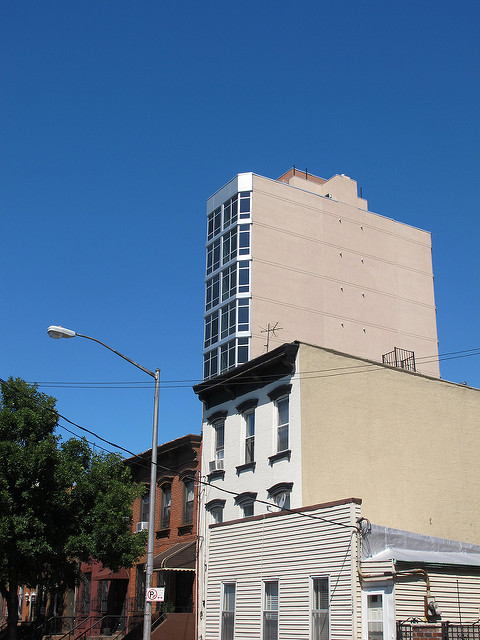 Also,  360 Smith Street at Second Place was very controversial when it was built.
These three developments were going up at the same time  and all met with much resistance from the community, which organized and fought for the Carroll Gardens contextual rezoning, which imposes a hight limit of 50 feet throughout most of the neighborhood. (There are just a few stretches where 70 feet is allowed.)
Any real estate-related controversy brewing or currently happening in the neighborhood?
The biggest controversy in the immediate area involves the current push to rezone Gowanus, which neighbors Carroll Gardens to the west. The rezoning will bring more housing units to this mostly industrial area. The additional density, many predict, will put pressure on already stressed infrastructure in Gowanus, but also in Carroll Gardens. Mass transit, schools, the sewer system—everything is already stressed beyond capacity in this immediate area.
How has the neighborhood changed in the past five years? Any projections on how it will change in the next five?
The biggest change in the neighborhood that I have noticed in the past five years is that Manhattan seems to be coming closer. Just stand on Smith Street and look downtown. All one sees are new high-rises. Years ago, the highest building was the Williamsburg Savings Bank in the distance.
Rising commercial rents also mean that many of the mom-and-pop stores are being replaced by chain stores, which certainly rob Carroll Gardens of its individuality. In the future, I believe that we will see these changes accelerate. 
What do you think your "sister" neighborhood(s) might be?
Though I hate the name Bococa for the area, there truly is a seamless flow between Carroll Gardens, Boerum Hill, and Cobble Hill. There are many similarities between these three brownstone neighborhoods, though each one has a distinct feel.
Which neighborhood feels like the opposite of your neighborhood?
Here in Brooklyn, Williamsburg and Greenpoint certainly are much more "happening"  and '"hipper" neighborhoods that attract younger people than Carroll Gardens. This neighborhood attracts more young families, which increasingly attract children's boutiques, enrichment programs, and day care centers.
What is one of the biggest misconceptions about the neighborhood?
Many think that Carroll Gardens is a landmarked neighborhood like Cobble Hill and Brooklyn Heights. Unfortunately, only a very small section between Carroll Street and President Street between Smith and Hoyt Streets are actually protected. Clearly, that is not enough.
A recent push to protect more of the neighborhood failed because the city's Landmarks Commission was not receptive, though the agency had previously expressed interest in protecting the "Place Blocks." I believe that the neighborhood should continue to push the city.
Many New York institutions are shuttering. What recent neighborhood closures shocked you?
The biggest impact on the neighborhood has to be the closing of Long Island Hospital, an institution that was part of the community since 1858. The institution was shamelessly bled dry by Continuum Health Partners and then by SUNY Downstate's University Hospital of Brooklyn. Unfortunately, the hospital was worth more as a luxury condo development site than as a health facility. So it was sold and is being demolished right now. It seems very short-sighted since more development in the area represents a bigger need for a hospital in the area. I think everyone in Carroll Gardens, Cobble Hill, and Brooklyn Heights is still trying to come to terms witht the closure.
What new places in the neighborhood should we check out?
Just recently, White Maize, a Venezuelan arepas eatery opened at 277 Smith Street. I have not tried it yet, but have heard great things about it. Gersi, a newly opened Italian wine bar and restaurant at 316 Court Street, is also on my list of places to try. 
Brick Underground articles occasionally include the expertise of, or information about, advertising partners when relevant to the story. We will never promote an advertiser's product without making the relationship clear to our readers.