Neighbors
Why I'm glad I stayed: New Yorkers on what they gained by sticking with the city during the pandemic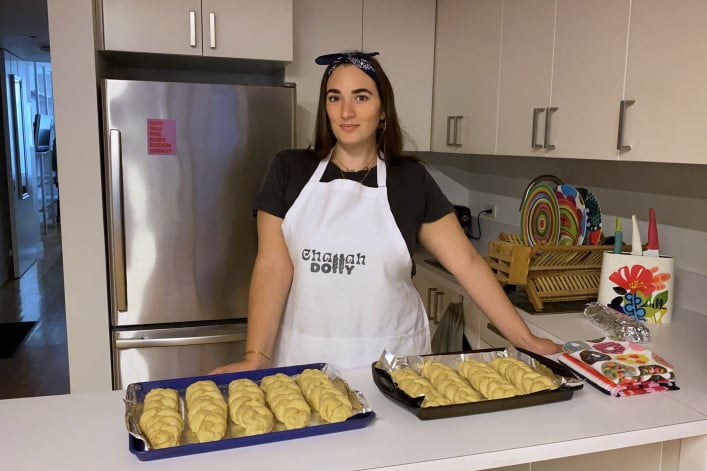 There's a perennial debate about how long one needs to live here in order to be considered a real New Yorker. If you're not a native, some consider 10 years the length of time you need to live here to become an authentic New Yorker. Others say if you lived through the trauma of 9/11 and didn't leave, you can consider yourself an OG. But then came Covid.
Now some feel the pandemic separates fair-weather New Yorkers from the truly committed ones. Those who opted to stay and ride out the shutdown in small apartments instead of fleeing to spacious homes with backyards and porches—those folks get some serious street cred. At the height of the pandemic, when hospitals brought in refrigerated trucks, NYC was a downright scary place to be in.
Now that the city is getting back on its feet, or trying to, Brick checked in to see how New Yorkers who stayed feel about their decision.
They told us about what they gained by staying: Some started new businesses, others found great new places to live, and others found love. Most spoke about a deeper appreciation for their city and what they could do here that couldn't do anywhere else. Not only did they survive, they thrived. Here are their stories.
Biked like never before
I was here for the duration, although I did consider leaving for a hot second. A week in, I booked an Airbnb for a month in the Catskills. The owner proceeded to cancel my reservation the day before because of "pressure from the locals." Apparently they didn't want anyone from the city coming to town because they had limited hospital capacity. After that I was like eff-it. I'm staying. 
Traveling around the city in April and May 2020 was a once-in-a-lifetime experience and I did a lot of it via bike. I can remember doing figure eights in the middle of Fifth Avenue and riding through a ghostly deserted Times Square and Rockefeller Center—taking some amazing pictures along the way.
One day I was on my bike near my apartment where Interstate 95 intersects my Washington Heights neighborhood. Two, big rental box trucks were stopped at a light. I noticed that the National Guard were in the cabs of both. Then it clicked that these trucks were probably the ones I saw on the news, being used to transport bodies to the potter's field. That scared the sh-t out of me.    
But it was a chance to experience the city and its inhabitants in a way I had never seen before. I had a sense of wonder I hadn't had before. The people who stayed share a unique bond—we were in it together and banged pots and pans from windows and fire escapes together every evening at 7 p.m. I doubt I will ever see the city in the same way again and even though we all witnessed horrors, I also got to witness wonder. —Richard Murray, Washington Heights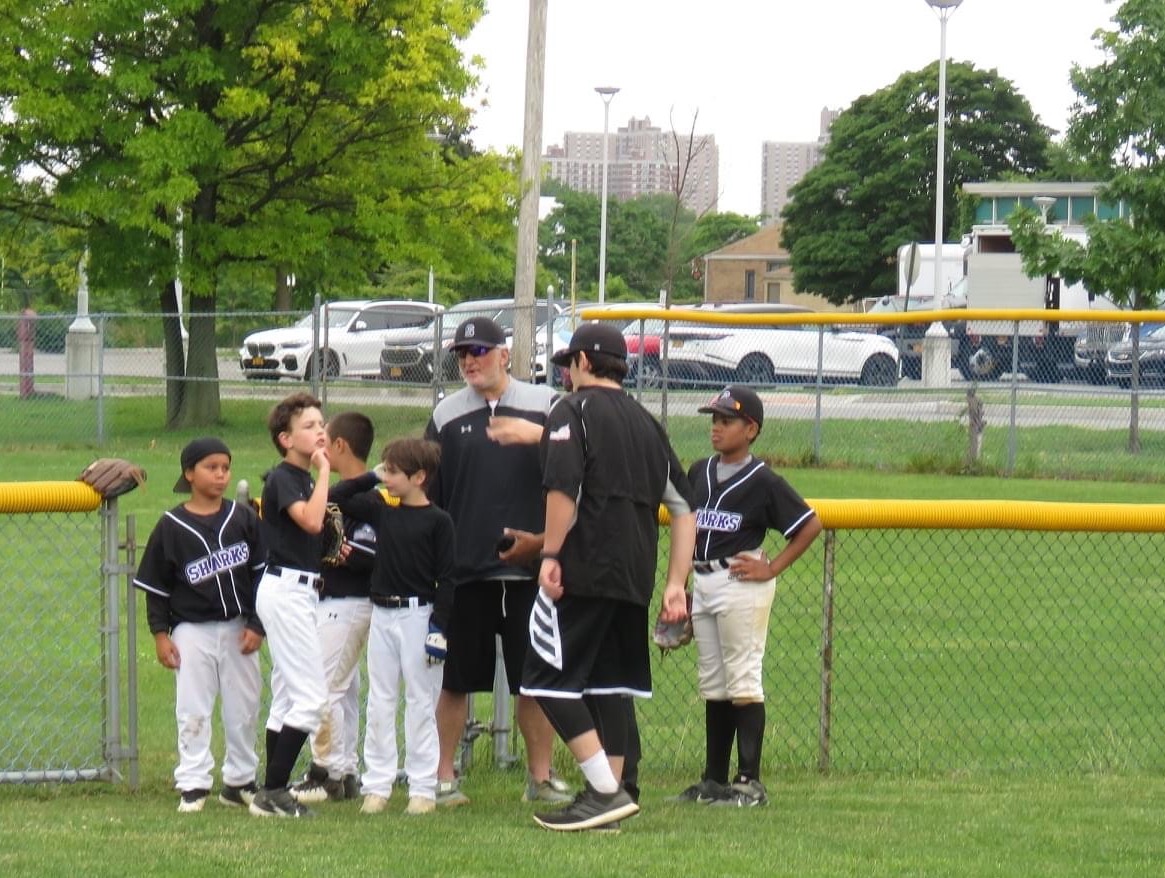 Gave back and helped children
I run several programs for kids who play baseball (East River Sharks Youth Baseball). I stuck around, with my general manager, Jose Gomez, when no one else did and the schools shut down and stopped all sports programs. Our programs were a godsend to some kids who were depressed or who had anxiety (like my own)!
Seventy percent of the baseball players I work with and who play for my teams are inner-city kids who live in the Bronx, Queens, and up in Harlem. Like everyone else, these athletes had limited options and wanted to stay active, see friends, and continue to progress as ballplayers. We took precautions, wore masks, used hand sanitizer, didn't allow the players to share equipment and did our best to be socially distanced outside and on the field.
I'm glad I stayed in town because many of these ballplayers didn't suffer like other kids. They were outside and playing together. We were lucky that none of our ballplayers got Covid during this critical time. When the schools reopened and the student athletes went back to middle and high school, all the extra practices and games paid off, and many of the players are now being recruited by top colleges and the draft. Two players even got drafted to play in the majors! 
By the way, I am coaching in NYC this summer—while my family is summering up in Massachusetts. —Paul Talbot, Upper East Side  
Found an apartment—and love
I considered moving to Montclair NJ, but ultimately decided to double-down on NYC. During the pandemic, I started viewing apartments to buy. My offer was accepted but I got cold feet because the second Covid wave was hitting. Thankfully I regained my nerve and made an offer on a fully renovated one-bedroom sponsor unit on 11th Street and knew this was it. I would not have had as good a deal, I believe, had other would-be buyers also not gotten cold feet. But aside from scoring a great place, something even better happened because I stayed.
I was single, and the best place to meet people and do things together is NYC.
In the fall of 2021, I met a special woman. We officially met on Hinge, but I had already noticed her at the hair salon, Marie Robinson, I'd been visiting for years. Enough clicked during our first date at Sfoglia that we agreed to do it again. Date two was the Billy Idol concert up at Capitol Theatre in Westchester. Date three was a Steven Colbert live taping. After a pizza date, a movie date, and a couple of nice dinners, date eight or nine was the Billy Joel concert at MSG. Where else but NYC can you string together a series of dates all in town or by train?
On a spring trip to Italy, I proposed on a Rome rooftop on Easter evening after a morning at Vatican mass. She said yes! We are now planning a wedding! —Eric O'Toole, West Village
Found love #2
I stayed in Long Island City, Queens, during the height of the pandemic and worked throughout the summer of 2020 once we were able to resume business. I'm a real estate agent at Corcoran and I rented apartments by taking videos of properties and providing virtual tours to potential tenants. 
My then-girlfriend Nagma is a pharmacist and she was working overtime delivering health services such as vaccinations, point-of-care testing, and disease prevention and management services. Neither of us could work from home, and we both had to interact with people.
The silver lining of all the stress was that the experience brought us closer together. We took a couple of road trips, specifically to the Finger Lakes (some saw awesome vineyards and live music) and Niagara Falls, but mainly we just stayed put. We did Zoom video dates and also discovered a cool app called House Party where you could play games and do virtual double dates. Television shows like "Ozark" and "Cobra Kai" helped us get through 2020. 
In the end, I'm glad I stayed, because Nagma and I are married thanks to our shared love of NYC! —Kunal Khemlani, Long Island City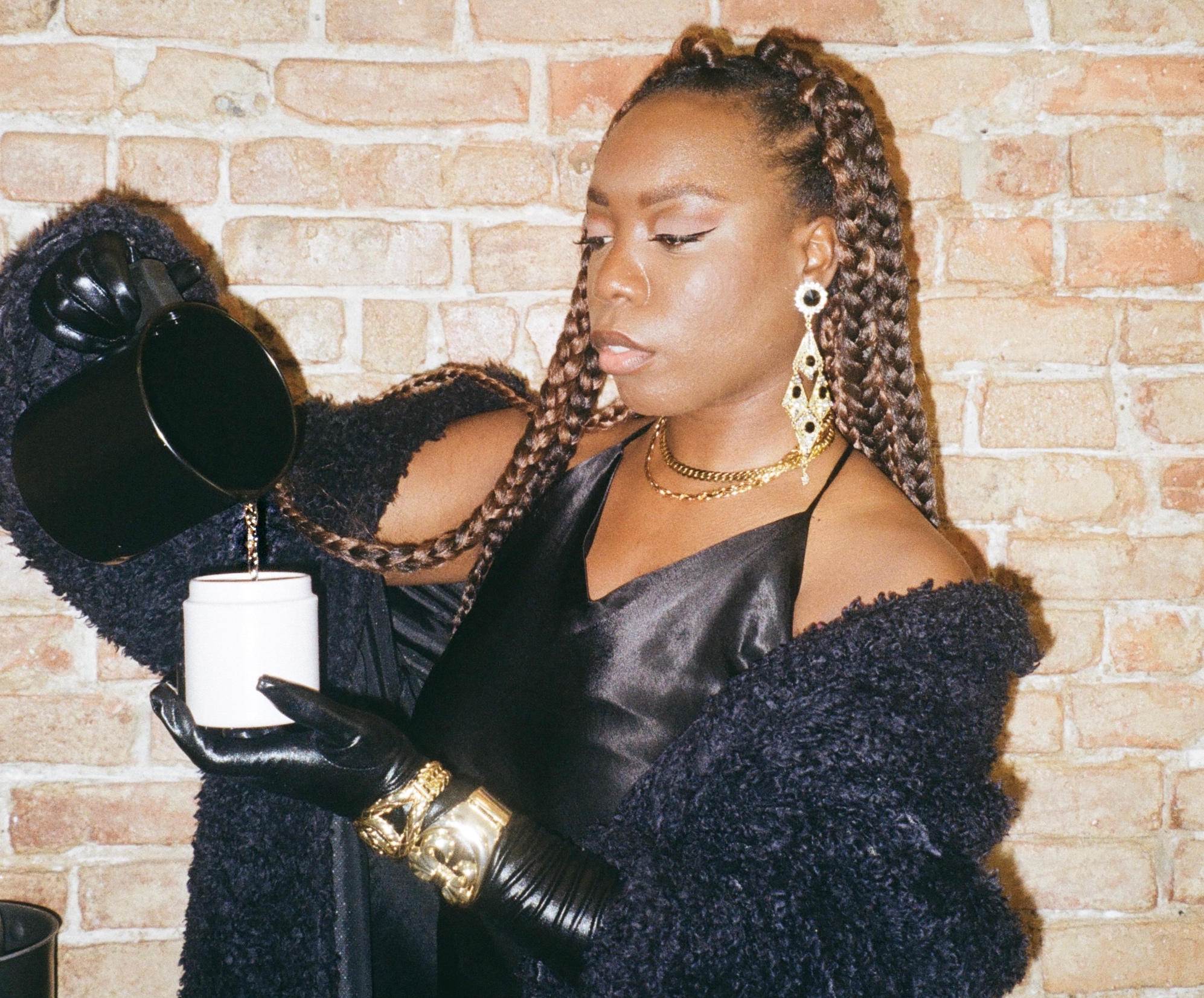 Started a candle-making business
While everyone was fleeing New York, I lived my best life, or so I thought. But soon everything that I thought was fulfilling me became dull and eventually I became depressed.
One day I was on Twitter, and some girl tweeted, 'You guys need to stop playing and start your candle businesses!' That same day, before I read the tweet, I had a very brief thought about starting a candle brand, and I took it as confirmation. I was unemployed and stuck inside, so why not? That same day I went to YouTube and Google University and went to work! I ordered all the necessary materials, and my mom and I began testing. Candle making is not for the weak. We became scientists overnight. After weeks and months of testing and tears, Secret Scents of Ella was born. I created the website, made an Instagram account, and introduced the brand to the world.
The brand addresses the need for self-care in the black community. I rarely saw Black women discuss self-care, especially during the pandemic. So, I decided to create something Black women could utilize at home.
Right before Black Friday, I launched Parker, a candle in the shape of a woman's torso that made the brand grow overnight. She's available in five hues, representing the different tones of black women. The candles went viral on Twitter, and I had only one mold to make over 300 candles with five different hues. I created a system, and it involved no sleep. I made candles every four hours and allowed myself to sleep for four hours. The candles were selling out so fast that I had to shut the website down. The brand made $10,000 in two days, a brand that was less than a month old that no one knew and one New York woman was behind it all. —Pamela Carr-Hamlin, Westchester
Most productive year ever
The panic and the shock of the pandemic jolted something in me, driving me to be productive in order to keep my sanity. At home, the safety of the vaccines created friction in my family. My husband's business producing concerts ended, and he watched YouTube videos about the vaccines constantly. It affected him psychologically and it was difficult to be confined to home for a long length of time. I needed an escape and work was the best medicine. I'm a real estate broker, by the way.
I own a house on the border of Astoria and Long Island City—I figured I'd concentrate on renting and selling homes in my area so I wouldn't have to travel far. Most places in my immediate area are at least 140 years old. I knew a lot of people would be moving around because of the pandemic. What's attractive about my area is that it doesn't have tall buildings or a crowded feel like most of NYC. Most properties have outdoor spaces and there are plenty of parks.
I knew to stay put. What happened as far as my real estate business was that a lot of clients, renters, buyers, and investors realized the value of Astoria/LIC—it's close to Manhattan and several highways. So I was swamped with clients wanting to buy and invest here. As for rentals, I did 80 percent more business than any other year. Investors in rental unit buildings came to me and that brought my income up even more.  While working with rental clients was a bit difficult because a lot of showings were virtual and that made it harder for me, it still paid off because many other agents left the city entirely. —Diane Kantzoglou, Astoria
Became an athletic influencer
I'm 30 and of Caribbean descent. The pandemic turned me into an influencer and I don't mean doing dance trends or gimmicky ads. I'm a skater and teach Caribbean spirituality.
I had been living on the Upper East Side for six years in a rent-stabilized one bedroom. When Covid hit and I was laid off from corporate America, I hit the ground running—but not running from NYC, thankfully.
I had been working on my own business since 2017 and my online shop blossomed during the lockdown. Because I had so much free time (no pointless Zoom calls and micromanaging from my boss), I picked up a hobby to get me around the city quickly. I began longboarding in August 2020 and got surprisingly good at it. Almost two years later, I've started competing professionally in races on the East Coast and won three out of four of them. I'm now on the road to becoming a professional longboarder! 
My social media platforms have grown tremendously. I've put 100 percent into my business and I've picked up a sport that isn't seen very often and breaks many stereotypes. Check me out on Instagram, Tiktok, and Facebook to see what I do. —Shontel Anestasia, Upper East Side
Got a green thumb
Like many people, I have always wanted to get into gardening. When I was growing up in Brooklyn, having an outdoor area was out of the question, so I never really got around to it.
When the pandemic hit, I was stuck in my East Side apartment with my family and kid, and dog, like most people were. Working remotely from home, my biggest problem was boredom because my wife was an essential worker and my kid is a little older and doesn't need all-day attention. So I finally took up gardening. Honestly, I did it partly because I felt like it was cleaning the air in NYC. I had read the articles about pollution and only had to look out my window to see the heaps of garbage everywhere. I think I might have been leaning into 'stir crazy' but it honestly felt like it worked. I sent myself into a gardening spin and would count down the seconds until I could get that essentially empty subway to the gardening store and get back home to clean the air with plants.
These days, watching my dog eat the low-hanging tomatoes from the plant on our small balcony, makes the lockdown feel like light years ago. The pandemic helped me connect with plants and really appreciate what they bring into your life and physical environment. Our apartment would certainly be a lot more beige than green, had the lockdown not taught me the virtues of caring for plants. —Chris Myles, Upper East Side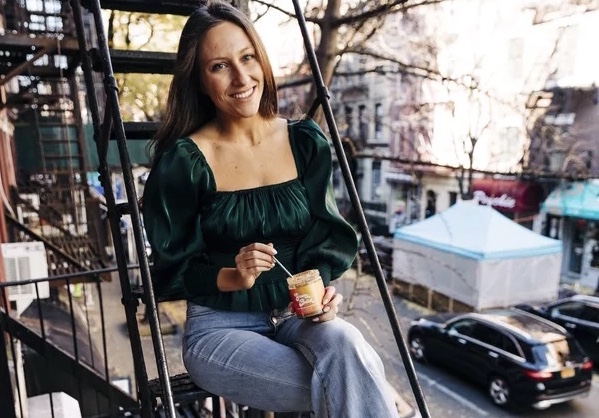 Launched an anti-stress food company
Staying in NYC through the early days of the pandemic—when sirens blared on the Lower East Side day and night—inspired me to start my own anti-stress venture.
I left my job running innovation and sustainability at Juice Press and founded Groovy Butter by myself. Our first two products were organic nut butters infused with CBD to lift your mood and reduce anxiety—during a time when most people's anxiety was through the roof!
I had so much time to myself that I was able to create the product, design the brand identity, build the business and marketing plan, and launch very quickly and on a super scrappy budget. Just over two years later and we've been featured in Food & Wine Magazine in print(!) got into over 60 high-end wellness boutiques, and are about to launch a new flavor, a creamy nut butter infused with matcha and organic green tea caffeine for mood-lifting sustainable energy. —Rachel Weber, Lower East Side
Finally learned to cook
I'm a native New Yorker who never thought about leaving. And if I didn't stay, I probably wouldn't have learned to cook. Unfortunately, no one had ever taught me (thanks Mom and Grandma.) When the pandemic first hit the city, none of the restaurants were open, not even my Chinese spot (big shout out to Wing Hua).
I had to figure out how to be self-sufficient. I started Googling recipes and going to the supermarket to buy the ingredients. Did you know that you can buy white pepper? I didn't. I also started getting lessons over the phone from a dear friend of mine. She was always there to help me and was always a phone call, text, or email away. When I made dishes, I would take photos and send them to her to get her stamp of approval. She challenged me to learn more recipes. The avocado flatbread was really hard. Really hard. And I had to buy a rolling pin to make it. (I got one in light blue. It's cool.) I bought utensils (have you heard of a Frywall)? I learned not to put water in a frying pan with oil (big mistake).
I did all of this wearing my late Grandfather's blue denim Zaro's apron that I bought him for his birthday. He cooked really well. Hope you're proud of me Grandpa. You probably laughed when I put the water in the frying pan. —Reginald Ferguson, Carroll Gardens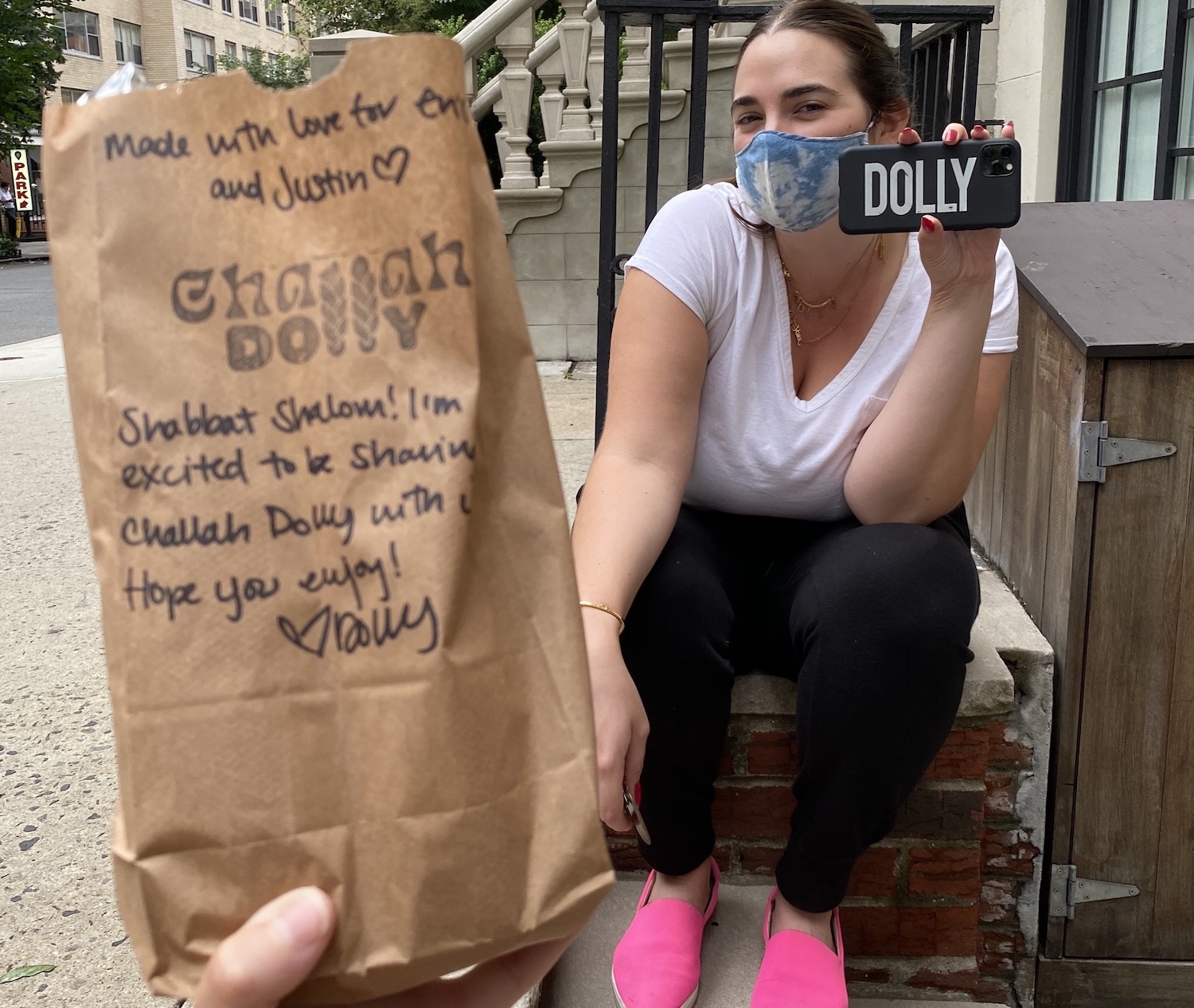 Became a bread maker
I'm a native New Yorker. I have worked in entertainment for years and moved to LA in 2019. When the pandemic hit, I was stuck in LA and no one was hiring freelancers so I started to bake, thinking it would be a fun project to pass the time. I documented the whole process of baking challah on Instagram and people started DMing me to buy the loaves.
Instead of fleeing NYC—I fled to it. In June 2020, COVID wasn't going anywhere, and NYC was suffering hard. I was heartbroken for my city from afar, really missed it, and missed my family, so I decided to move back. Once I moved back to NYC, where I had a larger network, Challah Dolly was really able to become a business. I know this city really well, and decided to team up with a small bakery to help with baking so I didn't have to bake in my apartment kitchen anymore.
There was something really fulfilling about working with another small business in the epicenter of the virus. Baking, having pop ups, and meeting my customers was also an opportunity to meet other New Yorkers, and create community during a time where there were so many unknowns. Now my challahs are sold in stores all over NYC, out East, and in Connecticut. I also ship nationwide!
It's funny, while a lot of people left NYC, I was longing to be back. I think when you show this city love, it loves you back. I was able to grow my business in ways I wouldn't have been able to had I stayed in Los Angeles. —Dolly Meckler, Upper East Side
Brick Underground articles occasionally include the expertise of, or information about, advertising partners when relevant to the story. We will never promote an advertiser's product without making the relationship clear to our readers.