New Yorkers love to say they would never move out of New York City, because where else could they get their preferred ethnic food delivered at 2 in the morning? Delivery is a way of life in this city, where so many of us are overworked and sometimes can't be bothered to cook or schlep another half an hour to pick something up, especially when, oftentimes, what you need will come to you. The extent of New Yorkers' hunger for stuff on demand, at home extends to services such as tech support, as well as some other less obvious ones.
Here are a handful of companies offering home visits in forms you might not expect.
Veterinary care 
On the Go Veterinary Services
On the Go Veterinary Services promises "Vet Care Anywhere." The practice, run by  vet Michael A. Berman, services all five boroughs as well as Westchester and Nassau counties. OTGVS will do pretty much anything you can have done in a vet's office, including physical exams, test, micro-chipping, vaccinations, and acupuncture. 
(917) 472-9597
Online: otgvs.com
House Call Vet NYC
Vet Jeffrey Levy practices conventional and holistic veterinary medicine in the New York City area, and has treated the pets of celebs such as Mick Jagger and Lou Reed. His treatment options include acupuncture and reiki, and when he's not treating animals, he's performing animal-oriented songs at fundraisers for groups serving furry friends. Like many home-visit vets, he also offers in-home euthanasia.

(212) 465-1667
Online: housecallvetnyc.com
Beauty
Vensette
Available on-demand 24 hours a day, 365 days a year, Vensette provides hair and makeup services in your apartment. Its stylists work in television, fashion and film, and are vetted and trained before arriving at your door—in uniform! To make things simple, clients choose from a menu of looks (makeup styles include "Cat," "Uma," and "Grace Kelly;" some hair options are "Siren," "Classic," and "Audrey") and each service is guaranteed to be finished in 45 minutes or less. You can also change your mind on the look you want then your stylist gets there. Makeup application is $150, hair styling is $100, and it costs $200 for both.
(212) 520-9109
Online: vensette.com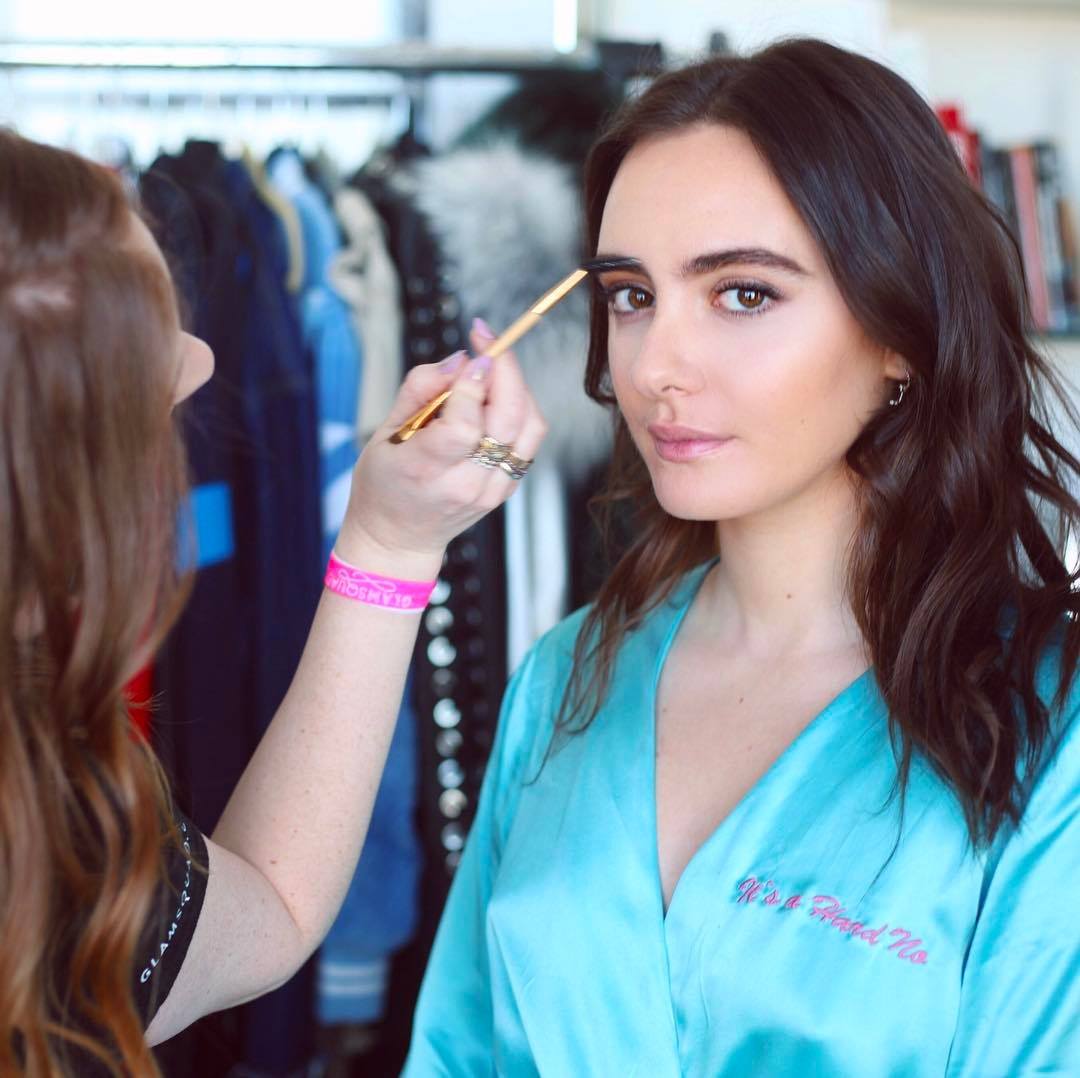 Glamsquad
Offered in New York City, Hoboken, and Jersey City, Glamsquad specializes in hair, makeup, and nails. Clients can book through the company's web site or app. Appointments are available 6 a.m.-9 p.m., seven days a week, and they have online resources for inspiration.
Services, done in tandem for maximum efficiency, are promised to be completed within an hour. It's $50 for a blowout, $75 for makeup, $35 for manicure, and $75 for manicure/pedicure.
(844) 695-4526
Online: glamsquad.com
Massage
Zeel
If the idea of massage-on-demand sounds appealing, but the idea of a massage therapist coming to your home makes you nervous, check out Zeel. Zeel's network of 9,000 therapists nationwide are licensed, ensured, and experienced, and upon booking, you receive your professional's credentials and photo. To add a layer of security for Zeel massage therapists who go into homes alone, customers are asked to verify their ID before booking their first massage. In as little as an hour, you can have a therapist with table and supplies on site for a massage in a number of styles: deep tissue, Swedish, prenatal, sports, and couples.
You can also specify the gender of masseuse you prefer. Massages can be booked 365 days a year from 8 a.m. to 10:30 p.m. Zeel offers two pricing structures. Clients can choose to pay a la carte, or as a "non-member", which is $159.25 after tax and included gratuity, or sign up for a subscription, committing to a minimum of one massage a month, and get the discounted rate of $121.28 per massage—plus a massage table and Zeel sheets to keep at home.
Online: zeel.com (use Promo Code ep20 for $25 off your first massage)
Healthcare
Pager
Back in the day, house calls were a pretty common thing for doctors. Now, in-office visits and trips to urgent care are much more the norm. Pager is taking it back: the company will dispatch a medical professional to your home to diagnose and treat maladies including flu, nausea, back pain, strep throat, allergies, burns, rashes, and urinary tract infections. (It should not be used in place of an emergency room visit.)
Those on call are board-certified doctors, registered nurses, physicians assistants, and nurse practitioners. Pricing is based on the type of visit and depends on your insurance. The service is covered by some insurance plans. A sample rate for an urgent care visit is $150.
Online: pager.com
Brick Underground articles occasionally include the expertise of, or information about, advertising partners when relevant to the story. We will never promote an advertiser's product without making the relationship clear to our readers.