If you're a Citi Bike devotee who's been anxious for a station to finally open up in your neighborhood, you may be in luck: Earlier this week, Streetsblog reported that Citi Bike has begun rolling out the next phase of its planned expansion, which will add 139 new stations in the Upper West Side, Upper East Side, Harlem, and parts of Brooklyn.
The expansion will extend Citi Bike up to 110th Street in Manhattan, and into areas like Red Hook, Carroll Gardens, Boerum Hill, and Gowanus in Brooklyn. Citi Bike has an interactive map showing current and planned stations, that you can check back in with to see the status of the station coming to your neck of the woods.
Below, a snapshot of where bikes are headed in Brooklyn: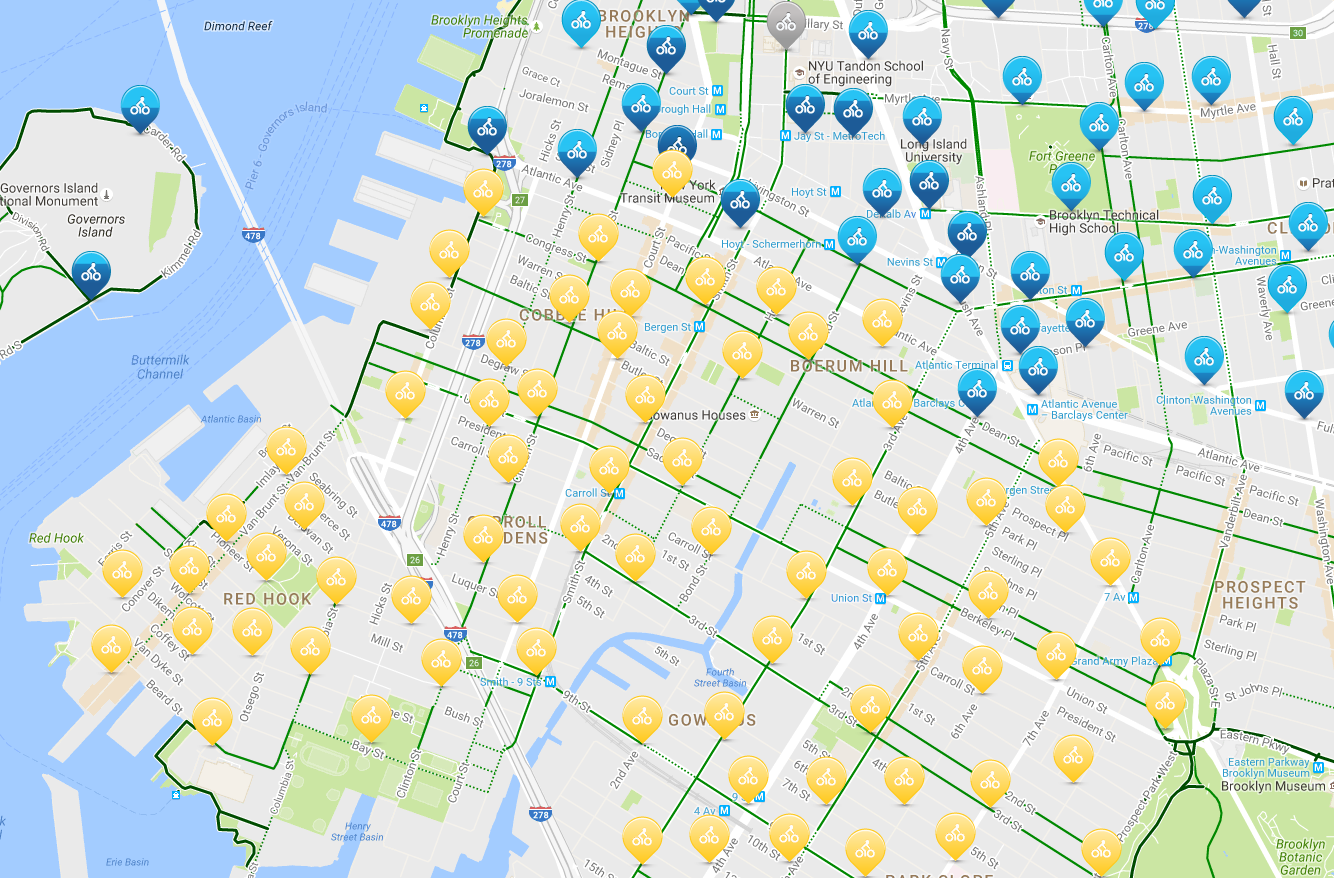 "As the program gets even further uptown in Manhattan, Citi Bike will be perfectly complementing the newest additions to DOT's growing 1,000-mile network of protected bike lanes—including on Amsterdam Avenue and on Second Avenue," Transportation Department Commissioner Polly Trottenberg said in a statement (via AM New York). "With a new transportation option that is fast, easy, and affordable, neighborhoods can look forward to celebrating even more new stations."
Citi Bike will be installing the stations bit by bit, but they're expected to all be up and running by the end of the year.