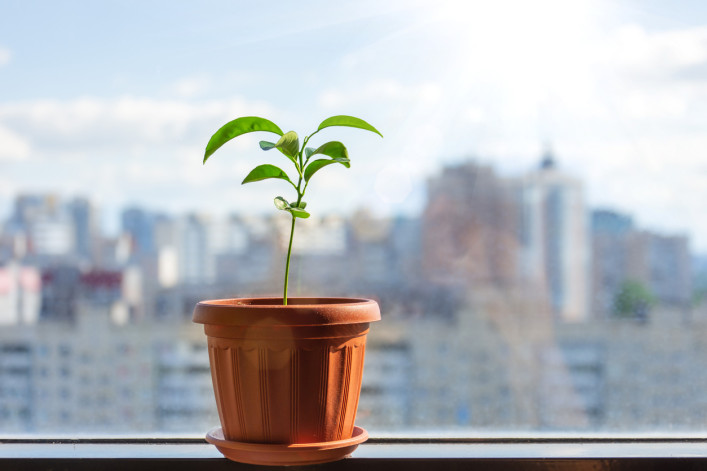 Sometimes you don't realize that a good neighbor has crossed over into friend territory until after they're gone.
I heard glowing reviews of my neighbor even before I knew who she was. Just after I moved into my little rent stabilized one bedroom on the Upper West Side, I ran into someone temporarily staying with the neighbor directly below me. "Heidi is wonderful," she gushed.
I wondered if a neighbor—or anyone, really—would ever gush that way about me. 
We lived in 10-unit walkup, so I was bound to bump into my neighbors either coming or going, and over time I got to know everyone in the building. I was in one of the four center units—not too high, not too low—which were stabilized, with no turnover. I learned that Heidi's guest was right: Heidi was wonderful. 
---
Editor's Note: Brick Underground's Inside Stories features first-person accounts of dramatic, real-life New York City real estate experiences. Have a story to share? Drop us an email. We respect all requests for anonymity. 
---
New Yorkers do know their neighbors
Neighbors play a ridiculously important role in New York City. Neighbors let you into the building when you forget your keys. They feed your cat when you are away. They take in your packages for safekeeping. 
In our case, I kept my overflow food in Heidi's refrigerator. When she visited her native Florida, she always brought me back chocolate coconut patties in a tin. 
She grew citrus trees near her window from seeds from Fairway oranges. I watered them when she traveled. I learned that citrus trees have thorns. 
A friendship deepens
Heidi had some quirks. Her religion was pagan, so her holiday was the full moon. Or maybe it was the solstice and equinox. I forget. I gave her castoff clothes—she often wore a nice paisley button-down I had found at the Salvation Army—until I realized she never threw anything out. 
At some point, Heidi was laid off from her job—something in the natural food field—and never quite landed on her feet. She traveled to Florida a lot, so I watered the citrus trees. I took in her mail.
I knew she was having financial troubles, so one month I paid all of her credit card bills and she cried when she found out. She paid me back a few years later after she received an insurance settlement, having injured her foot when a car plowed into her in Florida. 
After being laid off, she landed a series of jobs she didn't like very much; all with lengthy commutes. The first was to Long Island City, the second to Nassau County, the third to Hoboken. She had to get up before dawn and schlepp via train and/or bus. When her boss wanted her to come in during the early days of the pandemic, she quit. 
Love and money come calling
Right around that time, her aunt died, and she inherited $250,000. And on a trip to Florida, a friend introduced her to a wealthy, twice-divorced gentleman.
I should explain she was a classic city bachelorette—not the redheaded knockout she once was, but still pretty in her mid-60s. 
When she got involved with the wealthy gentleman, she wanted to sublet her apartment, a 320-square-foot studio with a loft and a pink bathroom—for $1,600. Her first sublet attempt, to an acquaintance who thought the place was too cluttered, didn't work out. Nor did the second—to an acquaintance who wanted to stay put indefinitely. 
Heidi was in Florida for a year, still paying her New York rent, so she told the landlord she was going to vacate. The landlord was willing to let her out of her lease if she found a suitable tenant. I mentioned something on Facebook and suddenly a friend of a friend of a friend called me. She lived on the block, and her own landlord was raising the rent. So the transition was smooth: Heidi was out, Lara was in. 
Since Heidi was still in Florida, I organized the move. I let the mover in for an estimate. And I learned that agricultural regulations prohibit transporting citrus trees into Florida, so I found some local plant enthusiasts willing to adopt them. I donated some of her stuff and trashed some. I took pictures. I boxed. I swept.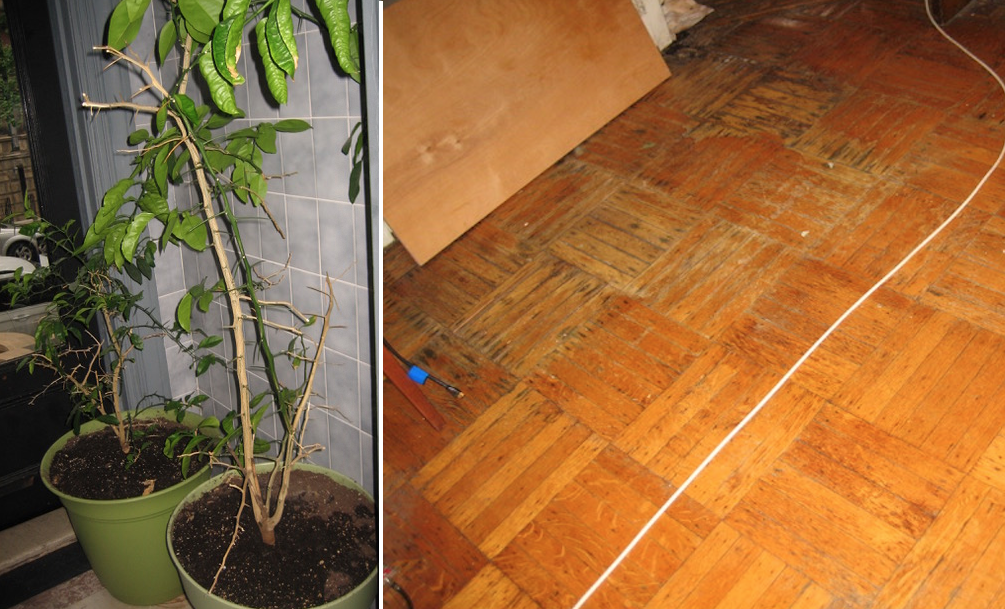 A friendship takes a turn
Someone had to take the fall for a little damage to the apartment, and that someone turned out to be me. But isn't that what friends are for?
Heidi blamed me for the ruined floor near the window where she kept her potted citrus plants—damage that resulted in the landlord keeping her security deposit. She told the landlord that I had unknowingly watered a tree that was dead and couldn't absorb water. She conveniently neglected to say that the pots had been standing there for 10 years on nothing but a plastic shower curtain and a few towels to protect the floor.
Of all the tenants, she had lived in the building the longest. And then, after 36 years, she was gone. 
After she moved out, everything feels different
I had no idea how much I would miss her. It felt like my infrastructure was crumbling. The neighbor who was always there, always helpful, just close enough and just far enough, was no more.
It's hard to define the change. The new neighbor is perfectly cordial, perfectly neighborly. And a different new neighbor, on a different floor, became my new go-to neighbor. We have each other's keys. We feed each other's cats and protect each other's packages.
I speak with Heidi on the phone every few months. When she received an envelope in the mail she told me to open it. It turns out that she is about to inherit another $50,000 from an old friend. Probably from another friend who thought she was wonderful. 
With the proceeds from her earlier inheritance, she bought a house in Florida for herself and her elderly mother. It's not yet clear if she will become step-grandmother to the grandchildren of her gentleman friend.
Today she left a voicemail message. "I can't wait to come back and visit," it began. "Somebody asked me what I miss most about my life in New York. I said 'You. I miss you. I miss my neighbor Annabel.'" 
Brick Underground articles occasionally include the expertise of, or information about, advertising partners when relevant to the story. We will never promote an advertiser's product without making the relationship clear to our readers.