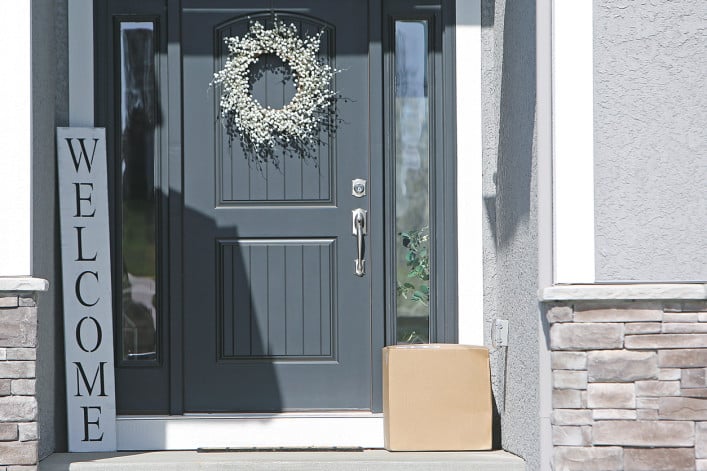 It's the most wonderful time of the year—for package thieves and "porch pirates." With more people shopping online, mail rooms and vestibules, stoops, and porches are overflowing with boxes of gifts, and mean-spirited petty crooks are making off with them.
Not even holiday decorations are off limits. As reported in the New York Post a couple of years ago, a particularly Scrooge-like individual poached Christmas decorations and lights from residents of Kensington, Brooklyn. Full disclosure: I am one of those residents and lost both multi-colored and clear string lights to the thief. Sad!
---
[Editor's Note: This article previously ran in December 2019. We are presenting it again in case you missed it.]
---
"I'm surprised how many people don't go for low-tech interpersonal solutions," says Nick DiUlio, a writer for insuranceQuotes.com. He notes that statistics show that package theft is an increasingly prevalent. 
So, what can one do to foil these Grinch-like interlopers? Quite a bit, at least in the case of the package theft, and strategies range from the high-tech to common sense. (If you just want revenge, there's always the NASA engineer-designed glitter bomb.)
What are simple ways to prevent package theft?
If you live in a non-doorman building with a common vestibule, do yourself (and your fellow residents) a favor and don't buzz anyone who you don't know into the building. Getting past that first door is all a thief needs to scoop up what's there and bolt. 
If you can, track your package, which will help you know when it's arriving. Additionally, if it's an option, indicate that your package must be signed for.
If you know you're expecting something, ask a friend or neighbor to keep an eye out for it and grab it if they see it.
Another easy solution: ship it to work, or to a friend who is home to accept a package.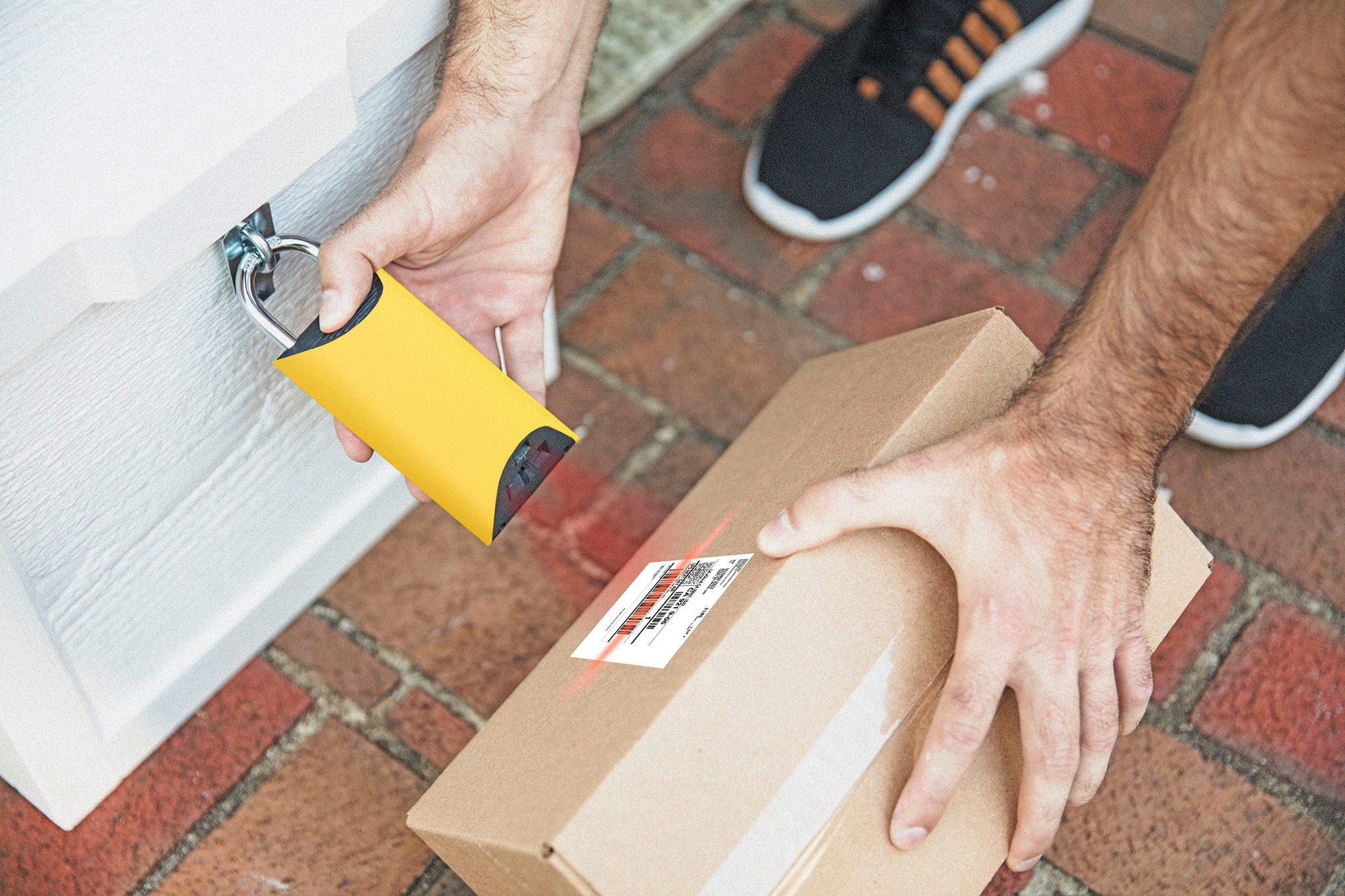 How do you get an Amazon Locker or Post Office box?
Want a little more security? Consider these services and solutions. 
For Amazon packages, the Amazon Locker is an easy solution. Find the locker location nearest you, and use an access code (sent by Amazon) to go pick it up. It's no extra charge. 
Get a Post Office Box. You don't need to get a box big enough for packages. If something doesn't fit, it is held for you at the post office. Rates and availability vary by location, but a small post office box at the Canal Street post office is $96 for 12 months. 
Get a BoxLock: A smart lock with a built-in scanner that's used to open it, this lock can be used with any container that can be secured with a padlock. The basic package is $39 per month.
Or a Landport. For the homeowner (or perhaps self-managed co-op?) that gets a lot of packages, this heavy duty locker might be a solution. An access code is shared with delivery people (and fellow residents) to open it, and there is a key override function as well. It comes in lots of colors and retails for $599. 
Do security cameras prevent theft?
It's tempting to invest in security cameras, even though getting images of your culprit won't really stop them in the act. But smart doorbells that allow you to communicate with whoever is there, may enable you to scare them off.
Of course, just the presence of a camera can be preventative, especially when paired with a motion-activated spotlight—which in addition to literally shining a light on an intruder, may attract the attention of neighbors as well. Many camera systems work smart home devices such as Alexa and Google Home, and you can receive alerts with video as activity is happening. 
There is no shortage of lists of recommended security cameras for all types of situations and uses (outdoor, cordless, smart doorbells). Ring, which makes smart doorbells, security cameras, and smart lighting, is offering 30 percent off select products through December 24th.
But what if, after all your effort and protection, you are still the victim of theft? Does your apartment insurance cover it?  
"If a package is dropped off in your building or, usually, right in front and is stolen, the loss will be covered," says Jeffrey Schneider of
Gotham Brokerage
(a Brick Underground sponsor). "Just remember you have a deductible and don't want to put in claims for smaller items."
Brick Underground articles occasionally include the expertise of, or information about, advertising partners when relevant to the story. We will never promote an advertiser's product without making the relationship clear to our readers.