Ask a Co-op & Condo Lawyer
My building was sold and the new owners want everyone out so they can gut renovate it. Will I get a buyout?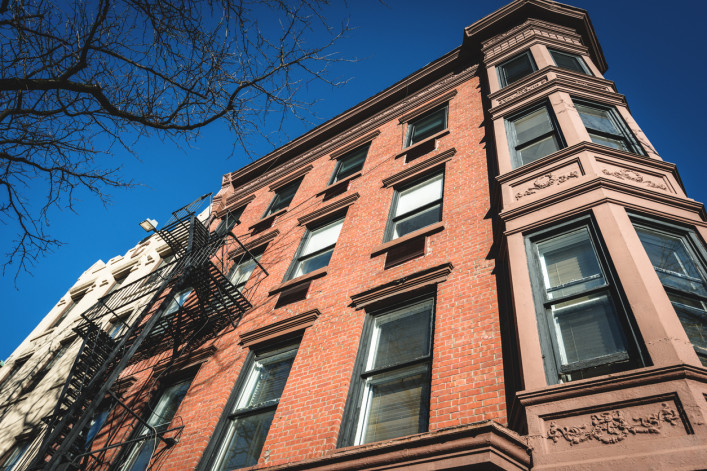 I've lived in my rent-stabilized apartment in Brooklyn for 30 years and the building has just been sold to new owners. I've been given new rent payment instructions and my neighbors, who are mostly not rent-stabilized, were told to get out by the end of the month to make way for a gut renovation. Is it worth it for them to request their rent history and fight the eviction? And what are my chances of a buyout?
"A landlord cannot simply tell a tenant to get out of their apartment even if it is deregulated," says New York City real estate attorney Steven Wagner, a partner at Adam Leitman Bailey, P.C. who represents tenants, apartment owners, co-op and condo boards, and owners. 
Changes to the statute under the Housing Stability and Tenant Protection Act of 2019 require a landlord to give a tenant up to 90 days' notice if their lease is not going to be renewed. 
"If there is no lease, tenants must still be given notice and the length of that notice depends on how long the tenant has been living in the apartment," he says. 
If the tenant has a lease, the landlord must give up to 90 days' notice, and also must wait until the lease ends before they can take possession of the apartment.
Even so, if the tenant does not move out of the apartment within the required notice period, the landlord cannot just change the locks. 
"That would be an illegal lockout and barring some extraordinary circumstances, the landlord would need to go to housing court to get a judgment of possession and a warrant of eviction, and then have a city marshal give possession to the landlord," Wagner says. 
In situations where there is an illegal lockout, the landlord could be liable for damages the tenant suffered as a result. Wagner says that housing court gives illegal lockout cases the highest priority.  
"In the short-term, at the very least, this buys you and your neighbors some time," he says.  
Gut renovation can be a means to destabilize a building
It's true that a gut renovation of a building with rent-stabilized apartments may result in the building no longer being subject to stabilization. However, in order to gut renovate the entire building—or demolish it—the building owner would have to obtain the approval of the New York State Division of Housing and Community Renewal (DHCR).
The requirements from DHCR state that 75 percent of the building's systems and elements must be renovated and the landlord must show that the renovations were necessary to restore a substandard or dilapidated building. 
"It will be difficult to meet either of these requirements if there are people living in the building when the work is performed," Wagner says.
Prior to the passage of 2019 rent laws, landlords were able to end the leases of tenants in rent-stabilized apartments by increasing the rent through individual apartment improvements and cycling the units out of the stabilization program. This is no longer allowed, Wagner says.
"The new rent laws have made rent increases for individual apartment improvements—that is, upgrades to your apartment and not necessarily building wide improvements—extremely limited and there is no longer high rent deregulation," he says.
Figuring out the stabilization status of an apartment
Researching the rent history of your apartment to find out if it is stabilized is a good idea. "Landlords are required to file annual rent registrations with DHCR for each regulated apartment in the building, showing rent increases and the name of the tenant," Wagner says.
Sometimes it can help to have assistance from an attorney in interpreting the rent registrations. 
"Also keep in mind that rent registrations are the landlord's statement of what the rent is—they are not findings by DHCR that the rents shown are accurate," Wagner says.  
If your neighbors want to challenge the rent registration in an overcharge complaint, they can only recover overcharges going back six years.  
The court or DHCR, whichever is hearing the case, will consider rent registrations and other proofs that are older than six years, but you will not get money back beyond the six-year threshold. 
"However, treble damages will be awarded if the apartment is found to be regulated and the landlord cannot show that the overcharge was an inadvertent error," Wagner says. 
Is a buyout likely? 
Each buyout situation is unique because each developer has different financing, construction schedules, and arrangements with its investors. Individual holdouts often have considerable leverage in buyout situations because the landlord must continue to maintain essential services, make payments on a mortgage as well as pay taxes, insurance, and provide minimum staffing. 
"To avoid months and months of paying these costs and to move forward with the development project, a landlord may be incentivized to negotiate in the holdout tenant's favor," Wagner says.
However, the back and forth of buyout negotiations can sometimes be slow. There are also variables which affect the tenants' ability to claim rent-regulated status or other rights to remain in possession of the apartment. 
If you take this route you will benefit from working with an attorney who has experience with buyout negotiations. 
​​New York City real estate attorney Steven Wagner, a partner at Adam Leitman Bailey P.C., has more than 30 years of experience representing co-ops, and condos, as well as individual owners and shareholders. You can submit a question for this column via email or if you'd like to arrange a free 15-minute telephone consultation with Steve, send an email or call (212) 584-1973.
Brick Underground articles occasionally include the expertise of, or information about, advertising partners when relevant to the story. We will never promote an advertiser's product without making the relationship clear to our readers.