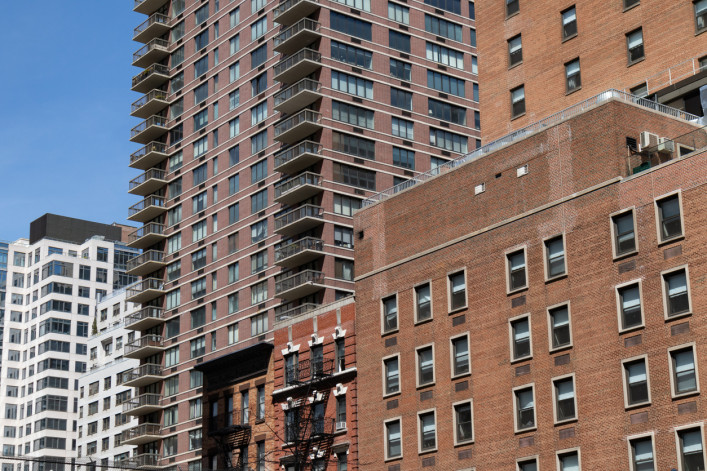 A move by shareholders to amend the bylaws of our co-op is being blocked by the board. We have enough signatures to call a special meeting to vote on amendments but the board president is refusing to call the meeting and has instead set up a separate committee to look at the bylaws and says it must be composed of shareholders with experience amending bylaws. What's our recourse?

"Shareholders have a right to call a special meeting for any reason, including to amend the bylaws," says Bonnie Reid Berkow, a real estate attorney at Adam Leitman Bailey, P.C. who has decades of experience representing co-ops and condos in New York City. 
The bylaws will outline how many signatures are required to call a special meeting—typically, it is 25 percent. Once your petition has met or exceeded this percentage of signatures, the board must send out a notice informing shareholders of the date and time of the special meeting.
"The bylaws should also spell out who can call the special meeting, as well as the notice requirements, and the special meeting must be held in accordance with those procedures," Berkow says.
If the board is blocking these efforts and refusing to call a special meeting in accordance with the bylaws, and there are no legal grounds for denial, the board would be in violation of the bylaws and the law. "The shareholders can begin legal action under the Business Corporation Law to compel a special meeting," Berkow says. 
This will involve applying to the court asking for the court to order the board to call the special meeting. You will need to retain an attorney to prepare and file the papers with the court but you may be able to recoup your legal fees from the co-op depending on the circumstances.
The process of amending the bylaws 
The bylaws will spell out how amendments can be approved. "It is usually by a majority of shareholders at a meeting called for that purpose—sometimes by a vote of majority of directors," Berkow says
With any change to the bylaws, you will need to campaign and educate the shareholders on the need for the amendments and the reason for the proposed changes. 
"You should make sure all shareholders are provided with information as to why the amendments are being proposed and how the changes will benefit the co-op going forward," says Steve Wagner, Berkow's partner at Adam Leitman Bailey, P.C.
You may also want to take a straw poll of shareholders to make sure you have 51 percent of the shares in favor of your amendments.  
"There's little point in having the meeting if there is not a good chance of having enough votes to pass the amendments," Wagner says.  
If there are several amendments and some are controversial, each can be voted on separately.
Sometimes a bylaw amendment introducing a flip tax faces backlash from shareholders or board members. "If you want a flip tax, you really need to campaign to get people in favor of it because it takes money out of the pockets of shareholders when they sell," Wagner says. 
There are various options to consider when thinking about implementing a flip tax that could make it more palatable to shareholders and more likely to be approved, Berkow adds. This might include exempting current shareholders or establishing a range for the flip tax. 
Other amendments to consider
The board is within its rights to form a committee to propose bylaw amendments. However, requiring shareholders to have prior experience with amending bylaws in order to join a committee is simply a way to exclude people. 
It's possible the board is resisting some specific changes—for example, putting in term limits for board members or adding other types of limitations about who can be on the board. The board does not have the right to dictate to shareholders what can be included in a bylaw amendment—it is up to the shareholders to vote on any proposed amendment.
Although the board should not be able to restrict who can be on the shareholder committee, any proposed bylaw amendments should be reviewed by your co-op's attorney to make sure they comply with existing law. 
"You must also review the Certificate of Incorporation to make sure it does not contain restrictions on bylaw amendments," Berkow says. 
Experienced counsel can advise on whether there are limitations in the current corporate documents or in the law that would impact any proposed amendments and can also advise on recent developments in the law that may inform what can, or should, be included in the bylaws.
Amending the proprietary lease to conform to changes in the law is also worth considering. It's possible the expiration date of the proprietary lease may need to be extended.  Berkow points out that most lenders require the proprietary lease to have an expiration date at least 40 years in the future, as the stock and lease are collateral for the loan.
Making changes to the board 
In some cases, a board that's reluctant to change will not have annual meetings for the election of directors. If that is the case, shareholders have a statutory right to petition the board to call an annual meeting for election of directors.  
"A petition may be submitted calling for a special meeting if there is a failure to elect a sufficient number of directors to conduct the business of the corporation," Berkow says.
If directors are not elected within the legally required time periods, a petition signed by holders of 10 percent of the shares of the co-op may be submitted requiring the board to promptly call a special meeting of shareholders. 
"Failure by the board to do this within five days of receiving the petition allows any shareholder who's a signatory of the petition to call a special meeting to elect directors," Berkow says.  
The purpose of this section of the law is to protect the rights of shareholders, particularly minority shareholders, when an incumbent board fails or refuses to hold elections.  
"The statute ensures a democratic process and prevents a recalcitrant, incumbent board from perpetuating itself and its policies by remaining in power without elections," she says.
New York City real estate attorney Bonnie Reid Berkow is a partner at Adam Leitman Bailey P.C. She has more than 30 years experience representing co-ops and condos as well as individual owners and shareholders. Send Bonnie an email to ask about a legal consultation. To submit a question for this column, click here.
New York City real estate attorney Steven Wagner, a partner at Adam Leitman Bailey P.C., also has more than 30 years experience representing co-ops and condos as well as individual owners and shareholders. To ask about a legal consultation send Steve an email or call (212) 584-1973.
Brick Underground articles occasionally include the expertise of, or information about, advertising partners when relevant to the story. We will never promote an advertiser's product without making the relationship clear to our readers.