Brick Underground supports our readers with product recommendations specifically curated for New Yorkers. If you buy something through our links, we may earn an affiliate commission.
If you haven't visited the luxe and tastefully-grand RH, Restoration Hardware's new flagship in the Meatpacking District, a vast and airy 90,000-square-foot, four-level showroom complete with concierge, glass elevator, and rooftop restaurant by Chicago's Brendan Sodikoff, it's worth a trip—even if all you can afford is a latte at the on-site cafe. (The company officially changed its name to RH last year.)
Opened in September, the space is a refined and soothing escape from the drudgery of the city, full of sparkling surfaces of brass, chrome and glass, large-scale pieces in neutral-toned leather, linen and velvet, and smartly-dressed beautiful people who don't sweat. (A radiant-as-always Diane Sawyer looked to be enjoying a breakfast meeting in the restaurant the morning we stopped by.) 
However, if you're seriously in the market for some new furniture, you know that in addition to having a sizable print catalog (with prices to match), RH produces a lot of very large, oversized furniture. (As does its competitors such Pottery Barn, and  Crate & Barrel.) For example, one of its most popular sofas, the Cloud, is very comfortable, and no doubt looks spectacular in a movie mogul's Hollywood Hills villa, but that thing is big. 
Still, it doesn't mean there's nothing for New Yorkers at RH, as we discovered when we went in search of pieces from the brand suitable for smaller-space living (i.e., real people's NYC-sized apartments). 
Here are our picks for RH pieces that will make a big impact in your space, but have a small footprint you can live with. ("Member" prices reflect a 25 percent discount given to those who pay a $100 membership fee per year; members also receive an additional 20 percent off sale items and early access to clearance pieces. Members can take advantage of complimentary design and space-planning services with RH Interior Design, which offers on-site consultations in dedicated spaces throughout the showroom, and houses samples from the brand's impressive selection of materials, fixtures and finishes. All prices noted are starting prices, with certain fabrics and finishes—there are lots of options to choose from—which cost more.)
A streamlined seat
1950s Italian Shelter Arm Swivel Chair, starting price $1,595 ($1,196 member)
Also available in a stationary model, this chair is just 30.5 inches wide in the standard size, and 31 inches wide in the luxe size, which has a deeper, 35-inch seat.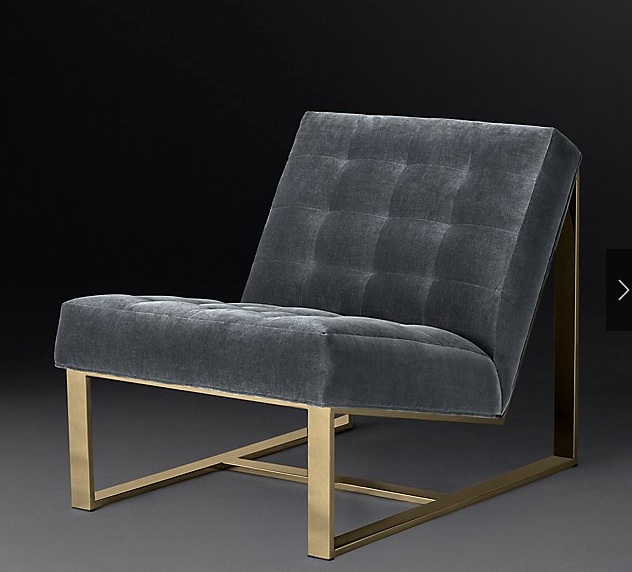 Compact and comfy
Milo Baughman Model 1373 Chair 1969, starting price $3,895 ($2,921 member)
With no arms to take up space, this mid-century style chair (fashioned to Baughman's specs from 1969) is only 25 inches wide. But it's still comfortable—we sat in it. 
A lamp that doubles as art
Ribbon Floor Lamp, $695 regular ($521 member)
Designed by Jonathan Browning, this sliver of a task lamp comes in a choice of finishes: lacquered, burnished brass; bronze; and polished nickel; and features touch control illumination. (The tabletop version is on sale.)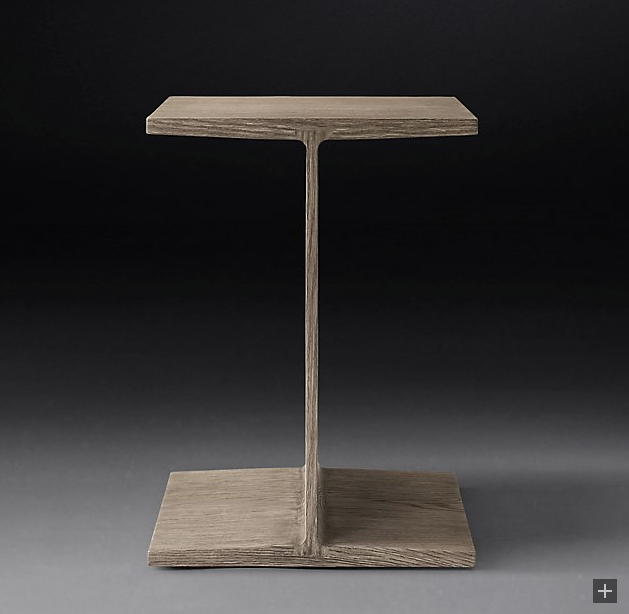 I-Beam Wood Square Side Table, $750 ($562 member)
This streamlined, solid wood side table, part of the RH Modern collection, offers an organic look and comes in three wood finishes. (Ash oak is shown.)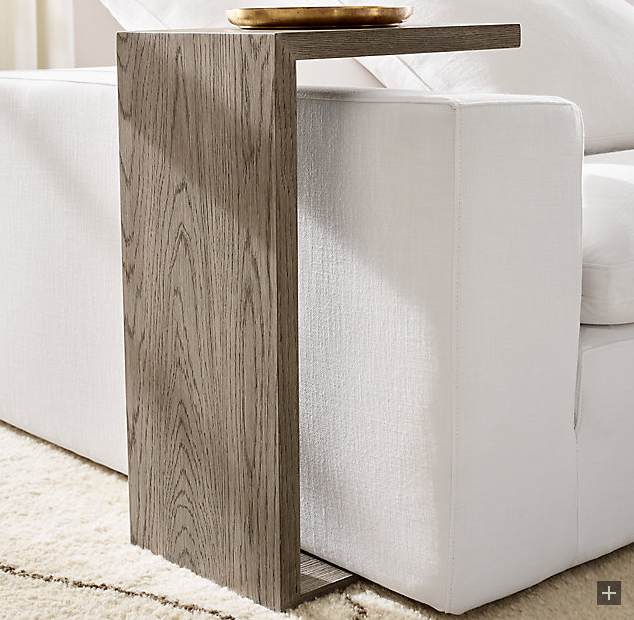 Cloud Modular C Table, $295 ($221 member)
Designed to accompany the Cloud sofa, the base of this end table can slide under a couch to minimize its footprint.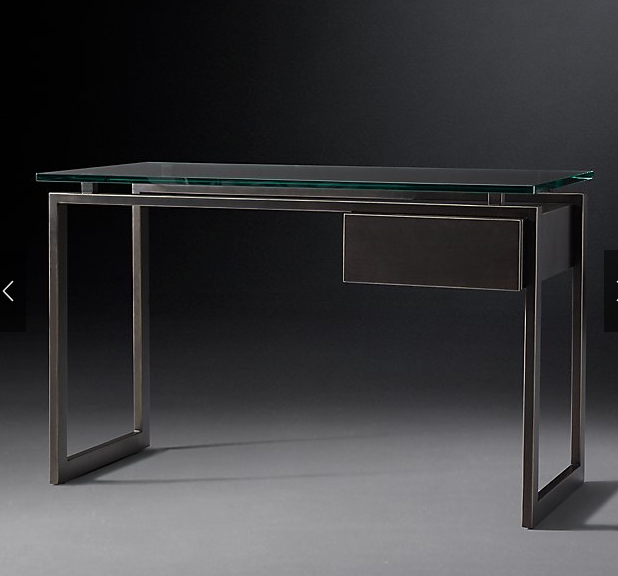 LaTour 48-inch Desk, $1,495 ($1121 member)
Inspired by 1970s French design, this  minimalist bronze, steel, and glass desk measures 24-inches deep and 48-inches wide.