A home is a place of solace. It's a place where you can entertain family and friends, raise a family, and perhaps implement a creative project. It's no wonder renovations are so appealing; they allow you as a homeowner to create your own spaces to fit your lifestyle and future plans.
Whether it's an open kitchen space for cooking or a clawfoot tub for relaxing, there is an appeal to making your space match your desires and needs. Renovations let you cancel the traces of the previous homeowners while showcasing the elements that make you an individual.
Remodeling in New York offers several unique considerations. You need to consider what exactly you want to change as well as how involved you want to be in the project. Answering those questions will help you determine the best renovation strategy for you. The last thing you want is to have a finished project that fails to meet your expectations, after all.
A look at the before-and-after photos of five NYC renovation projects
We wanted to get a better look at a few NYC renovations to see the true potential that homes in New York hold. So we asked Gallery Kitchen & Bath CEO Aaron Popowsky to show us a few of his unique projects. Let's dive in!
BEFORE: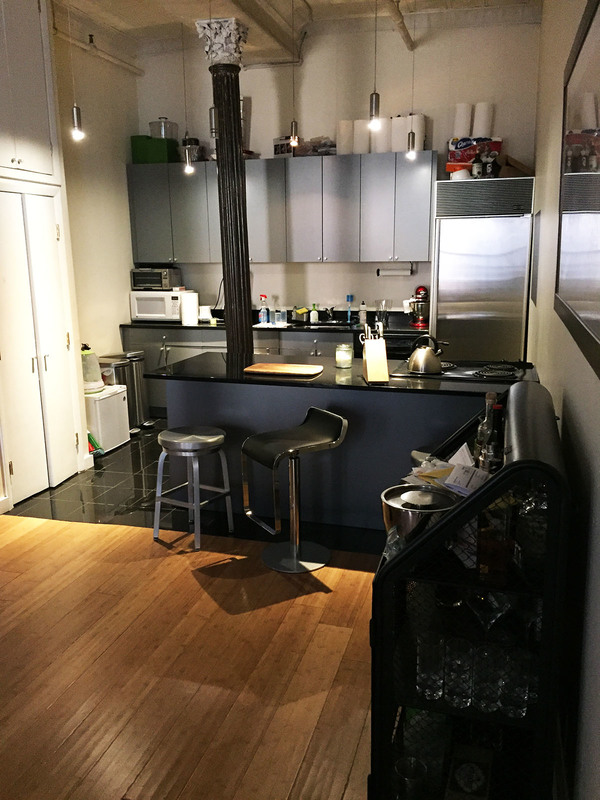 AFTER:
1) Transforming a Soho loft
"This memorable project was a complete transformation of the space," says Popowsky. "We encountered several design challenges including integrating existing columns into the overall design and working to make the HVAC ducts cohesive with the tall ceilings."
This kitchen renovation featured full custom Miralis flat-panel cabinetry in a high-gloss finish, under-cabinet lighting, a paneled refrigerator, a convection oven cooktop, and a white quartz backsplash and countertops.
The key for NYC kitchen remodels is choosing quality brands over name brands. There are many lesser-known brands that offer superior quality at less expensive costs because you aren't having to cover the price of their showroom exhibits.
BEFORE: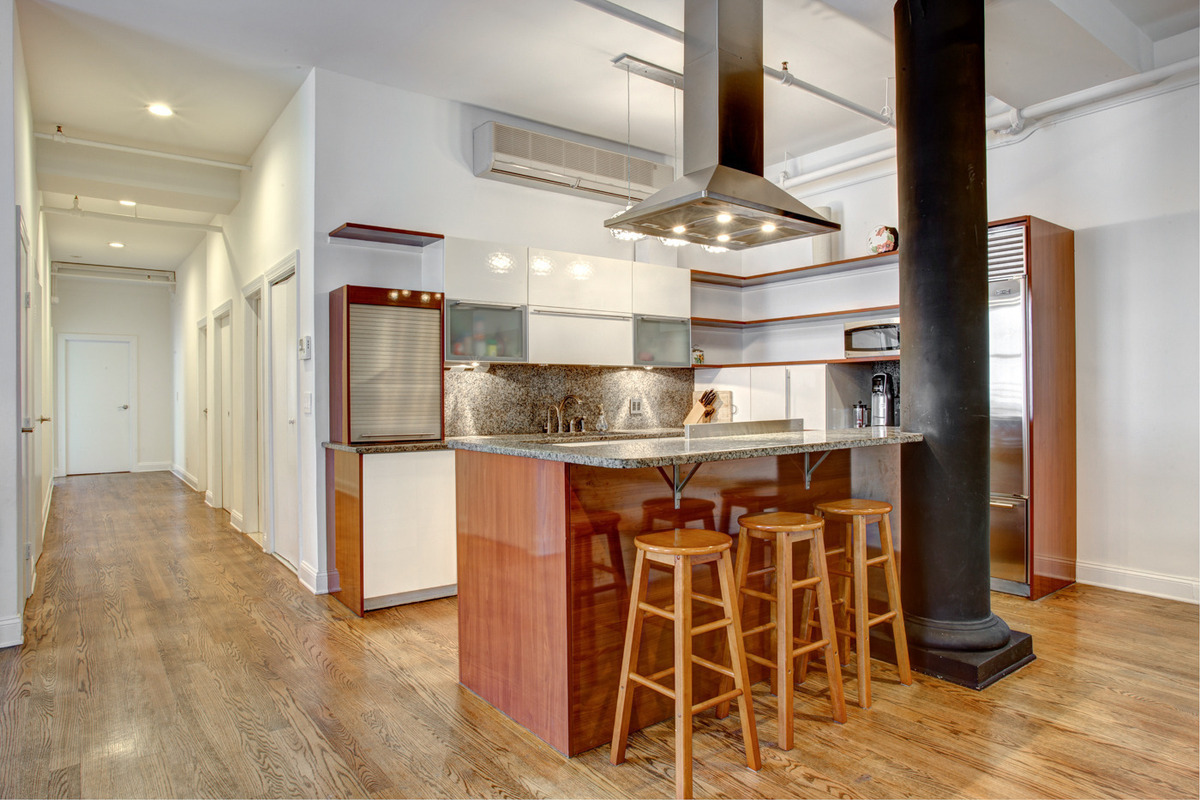 AFTER:

2) A 'farmhouse chic' look for a Tribeca home
"This renovation also took place in a loft with tall ceilings and columns, both resulting in design challenges," says Popowsky. "We wrapped the structural column and incorporated it into the island countertop for a seamless finish. The client wanted a farmhouse chic look, which we accomplished with the use of open shelving and a farmhouse sink."
To brighten the space, the Gallery team added white shaker cabinets with contrasting matte black door handles. The kitchen island featured a waterfall edge finished with a contrasting pop of color.
The marble used in the island matches that used for the backsplash, giving the space a feeling of unity. Details like a large wine refrigerator and unique light fixture give the space a shot of the client's personality.
BEFORE: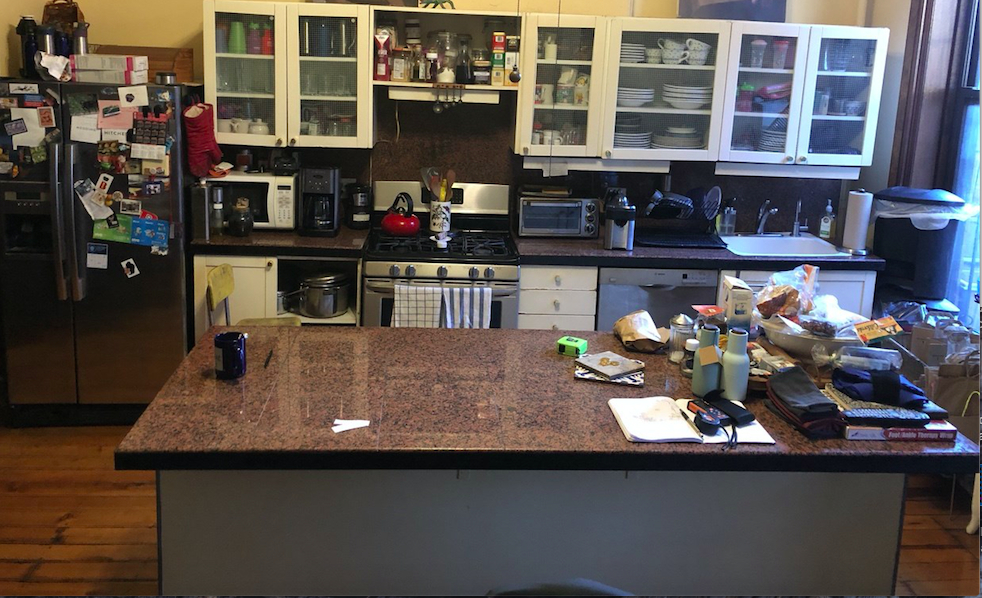 AFTER:

3) An update for a Park Slope brownstone
"This 1899 Park Slope brownstone started with a dimly lit kitchen that lacked proper storage and was long overdue for a renovation," says Popowsky. "The client wanted to respect the history of the property while incorporating modern finishes, so we added modern 2-inch by 8-inch subway tile backsplash, 4-inch thick quartz counters, and two-toned shaker cabinetry."
Gallery installed custom built-ins for storage and refinished the original wood kitchen window moldings to provide contrast while keeping the beautiful historic flourish. The team also installed new hardwood flooring throughout the kitchen and dining room as a way to tie in and ground the entire space.
Brownstone renovations offer their own set of concerns, as the historic infrastructure might require replacing plumbing, wiring, and flooring. A flat, continuous floor ensures you do not have issues months after the project is complete. Unfortunately, old brownstones might also require reframing walls and floors before beginning the renovation.
BEFORE: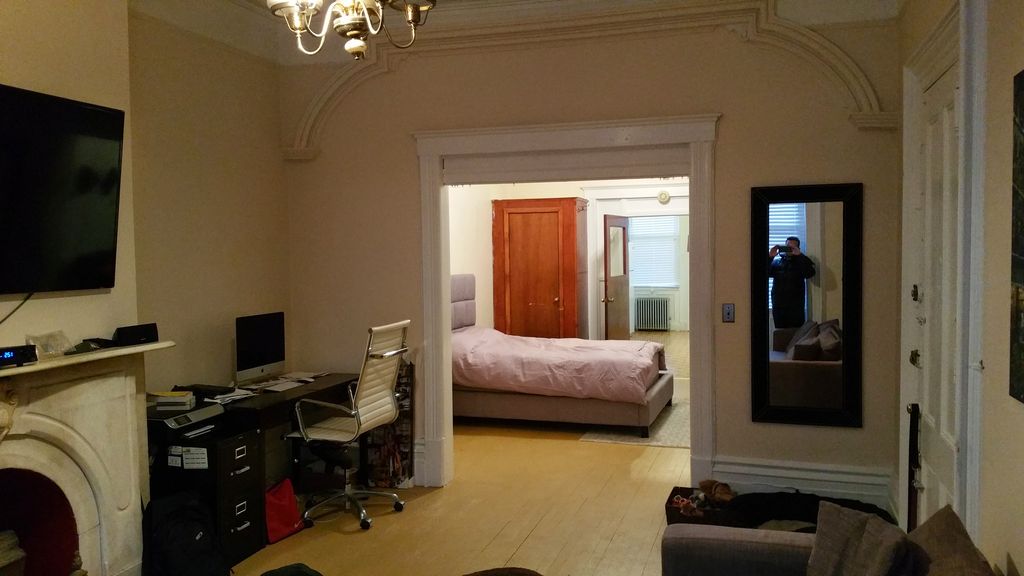 AFTER:

4) Gutting a landmark townhouse
"The renovation of this 1826 townhouse in Hudson Square involved gutting the interior and transforming this historic property into a modern home," says Popowsky. "We integrated a smart home system and modern luxury finishes throughout, including an appliance wall in the kitchen with a paneled refrigerator, dual wall ovens, and an espresso machine."
The age of the property was a challenge with outdated electric and plumbing systems, which meant the Gallery team needed to ensure the structural and mechanical components were sound before beginning the renovation.
From there, the design came together for the full-home renovation. When complete, the kitchen featured full custom cabinets in two finishes and an island with a waterfall edge. The rest of the home was brought up-to-date with top-to-bottom upgrades.
BEFORE: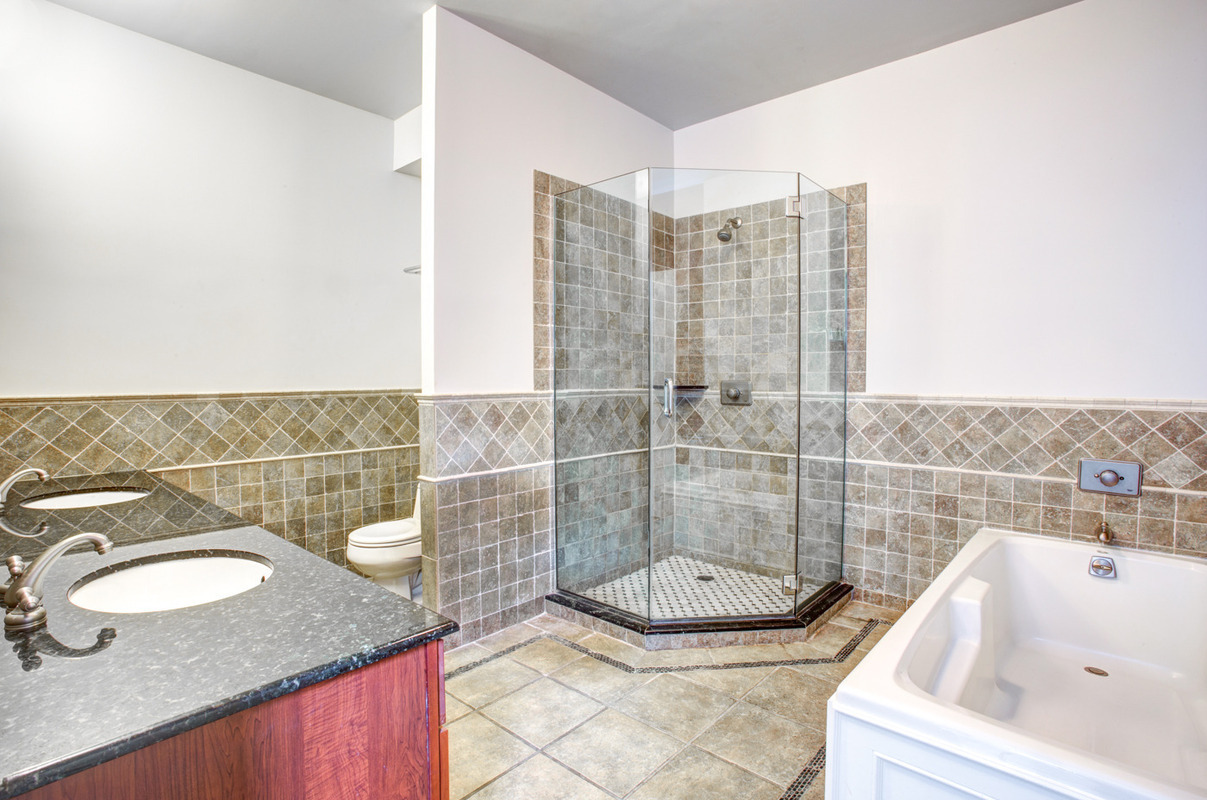 AFTER:

5) Creating a memorable bathroom in Tribeca 
"One of our most unique renovations involved this custom green vanity bathroom project," says Popowsky. "We take pride in making our renovations personal and meaningful to our clients. In this case, the New York City subway's 6 train had particular meaning, as our clients regularly used the 6 subway to meet for dates prior to getting married."
The unique green color is instantly recognizable to NYC residents and was very meaningful for the clients. That's why the Gallery team chose to use that color as the inspiration and focal point in the renovation.
Ultimately, the team painted the vanity that bold green color. The design also included other subway elements like signs on the walls, urban-inspired wallpaper, stacked subway tiles, and graphic matte black finishes.
These five before-and-after examples showcase some of the unique concerns of an NYC renovation. While they do have their challenges, they also provide a finished product that includes charm and history while offering a unique interpretation of your vision.
---
Aaron Popowsky is CEO and founder of Gallery Kitchen & Bath, an award-winning licensed, bonded, and insured full-service design, selection, and build firm. Gallery KBNY specializes in the interior renovation of apartments, brownstones, and townhomes in Manhattan, Brooklyn, and parts of Queens. The team strives tirelessly to couple excellent craftsmanship with matching service and communication.