If you're looking to buy a condo or co-op in New York City, you've probably noticed that there are more fixer-uppers in your ideal location than move-in ready abodes matching your aesthetic tastes. Fixer-uppers are also less expensive than turnkey apartments. That's why many buyers—millennials especially—are snapping up fixer-uppers and using the savings to renovate them into unique spaces.
"Renovating your co-op or condo is about more than just having a comfortable place to live," says Aaron Popowsky, CEO of Gallery Kitchen & Bath in New York, a design-build firm specializing in kitchen, bath, and gut renovations. "It's about creating your own space—one that fits your lifestyle, your future plans, and your aesthetic preferences. Whether you are a first-time renovator or have been around the block a time or two, it's important to understand all the moving parts and responsibilities involved to get the result you want at an acceptable price."
Successful on-time, on-budget renovations require planning and preparation. Here's what to expect.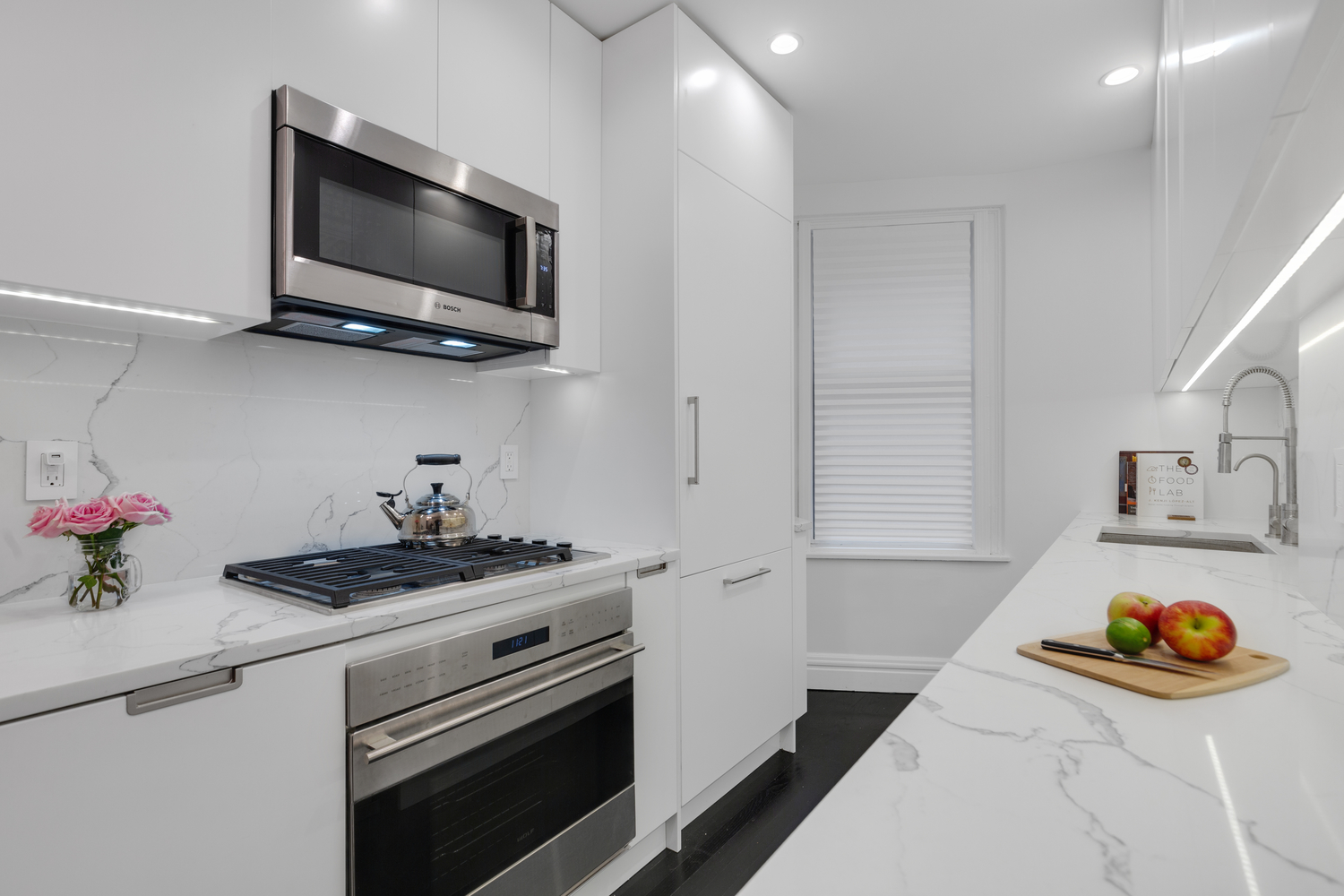 1. Identify what's important to you—and how hands-on you want to be
The scope of your project depends on your goals. It might be increased resale value, the perfect design choices for your taste, the chance to live in an ideal location for a lower price, more space for your family home, or something completely different.
"It's advisable at this stage to identify your desired level of finishes, your must-have elements, and some nice-to-have features so you can express them to contractors," Popowsky says. "Sites like Houzz and Pinterest that allow you to browse and save renovation ideas are great resources if you're not quite sure what you want."
Next, decide on your desired level of involvement in the renovation so that you can determine what type of contractor to enlist.
"Are you a busy professional looking to be hands-off? If so, a full-service design-build firm like ours will best suit you," says Popwsky. "If you're looking to complete your project as economically as possible, putting in legwork if need be, a labor-only firm might be your best fit."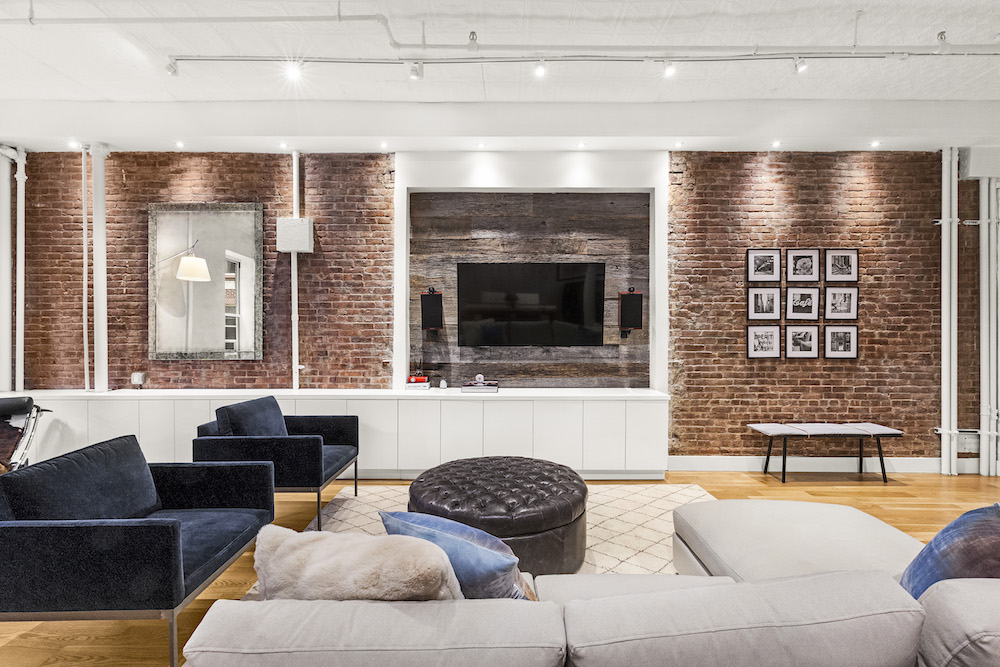 2. Expect some red tape
Once you've created your mission statement and lists of desired features, you might feel ready to start knocking down walls right away. Not so fast: There's paperwork to contend with first. If you live in a condo or co-op, your building will have an alteration agreement that outlines elements that your project must or cannot include. You need to obtain a copy of that agreement to present to potential contractors.
Your building's board will need to see proof that anyone you hire is licensed and insured, and that your updated floor plan, appliances, and other major changes adhere to its rules. In addition, you'll have to acquire permits from the New York City Department of Buildings as well as the Landmark Preservation Commission, if applicable. To do so, you'll need a contractor and an expeditor (or, at minimum, licensed plumbers and electricians) to collect and present the appropriate plans.
Cutting through all that red tape can be time-consuming and frustrating.
"Many firms leave the responsibilities to you, but full-service firms like Gallery Kitchen & Bath navigate the bureaucratic barriers on your behalf," says Popowsky.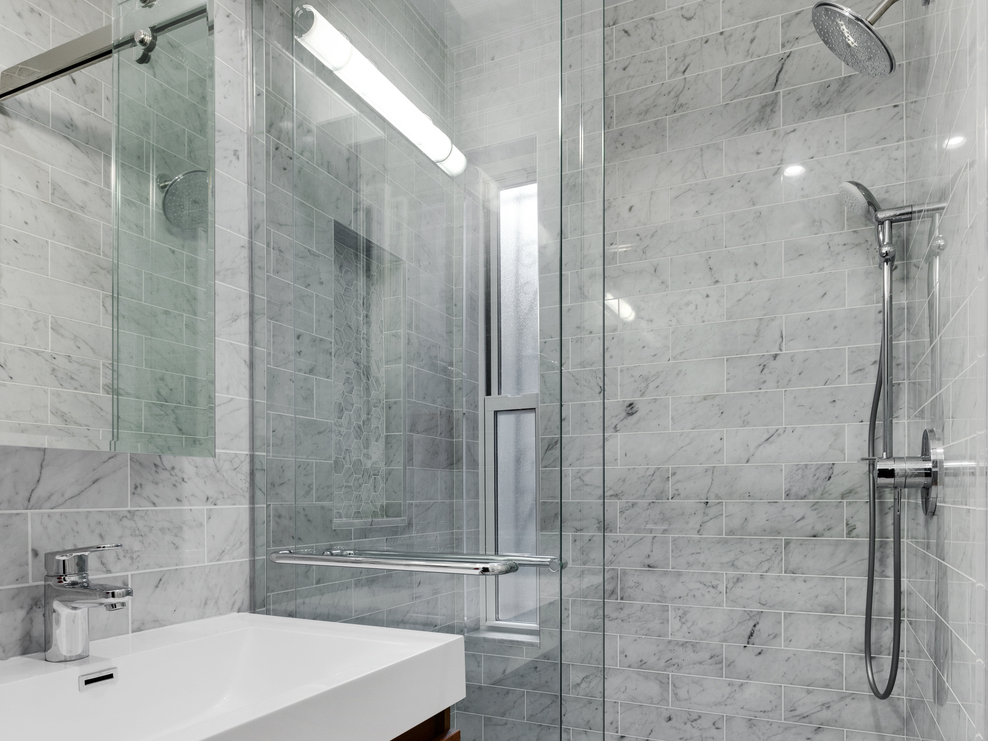 3. Ask a lot of questions
When you interview contractors, don't hesitate to ask questions. The contractors are the experts, and they should be ready to provide all the answers you need, even the ones you don't know to ask for. A renovation is a big undertaking and an investment you'll have to live with for a long time.
"Take the time to research potential contractors, talk to them by phone and at a current renovation site, walk through past projects if possible, and choose a contractor that works in a way that makes sense for your project," says Popowsky.
Throughout the process, stay true to your priorities, whether that's your budget, your family needs, or something else.
"You may speak to multiple firms and receive answers, pricing, and timelines that are all over the map, so it's important to understand in full detail your contractors' proposals," advises Popowsky. "What do they include or exclude? What parts of the process would you be responsible for, and would you need to hire anyone else to get those completed?"
Once you narrow down your list of contractors, go with one that offers a transparent proposal and won't stick you with expensive change orders down the road.
4. Your renovation plan should make—not break—your project
Every renovation is unique. Each requires a tailor-made plan to ensure your contractor can meet the budget and timeline in your contract. After all, your project will involve multiple people and moving parts, so keeping them all organized is a critical step toward success.
In a recent project, Popowsky and his team worked on a full-home renovation of a landmarked townhome in Hudson Square originally built in 1826. The Gallery team devised a plan to address several challenges: The age of the property meant they had to restore the exterior façade while keeping its original aesthetic. They also had to constantly inspect the walls, as brick and mortar can disintegrate over time. And because the property was a townhouse, they needed to find a way to efficiently move materials to the upper floors to complete their work.
Ultimately, the Gallery team worked closely with the clients to build out a plan that allowed them to create a fully renovated, modern home that the clients loved. As you embark on your own project, talk through challenges like these with your contractors to make sure they're prepared to address them.
5. Trust your gut
Throughout your renovation, pause and do the occasional gut check. When you're choosing a contractor, trust your instincts about which option is the best fit for your project, budget, and aesthetic. If you're not getting answers to your questions, go with your gut and go with someone else. This might be your first fixer-upper renovation, but you weren't born yesterday.
With these tips and a solid plan in place, you'll be well on your way to living happily ever after in the remodeled fixer-upper of your dreams. But if you're still on the fence about your upcoming project, you might benefit from partnering with a full-service design and build firm like Gallery Kitchen & Bath. To learn more about how Popowsky and his team can help with your fixer-upper, reach out to set up a consultation.
Aaron Popowsky is CEO and founder of Gallery Kitchen & Bath, an award-winning, full-service design and build firm. Gallery KBNY specializes in the interior renovation of apartments, brownstones, and town-homes in Manhattan, Brooklyn, and parts of Queens. The team strives tirelessly to couple excellent craftsmanship with matching service and communication.
Brick Underground articles occasionally include the expertise of, or information about, advertising partners when relevant to the story. We will never promote an advertiser's product without making the relationship clear to our readers.