We're total suckers for renovated barns. They just nail that shabby chic/cozy-and-country look. And this three-bedroom, two-and-a-half bath in Claverack, New York—part of Columbia Country—is no exception. The 250-year-old barn was completely redone about 20 years ago, and it has a two-story open loft-style floorplan (with a separate basement too), complete with all the little details you're probably looking for in a vacation getaway.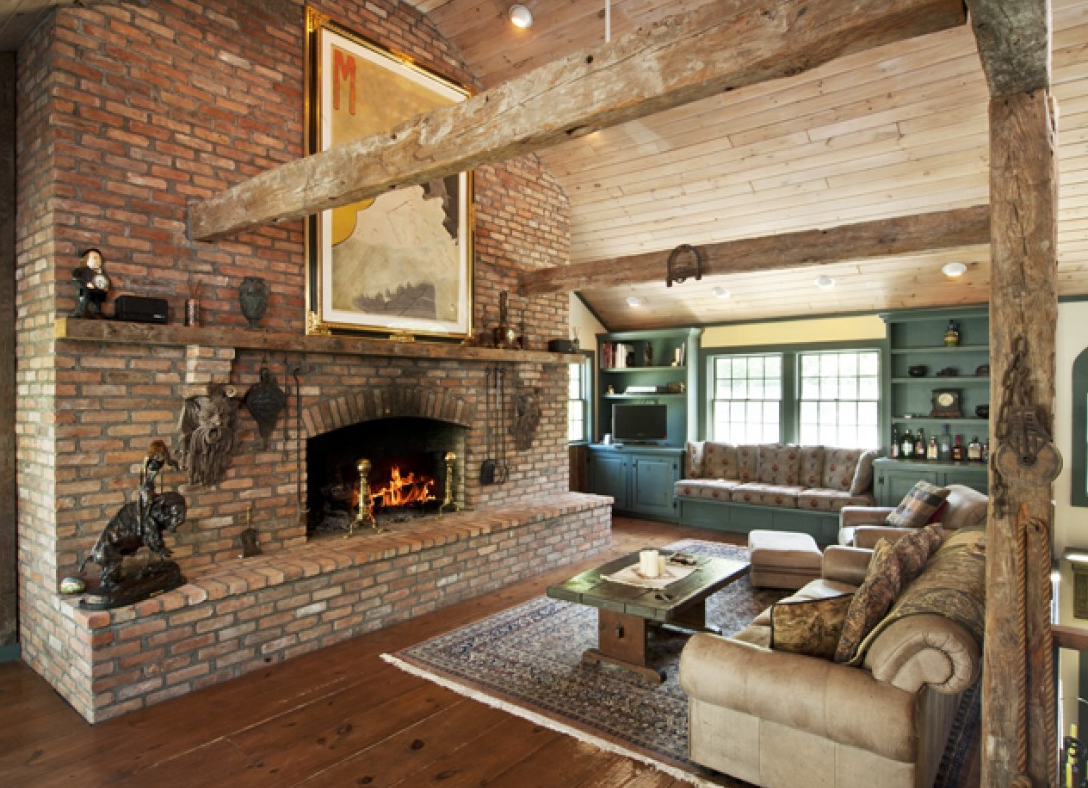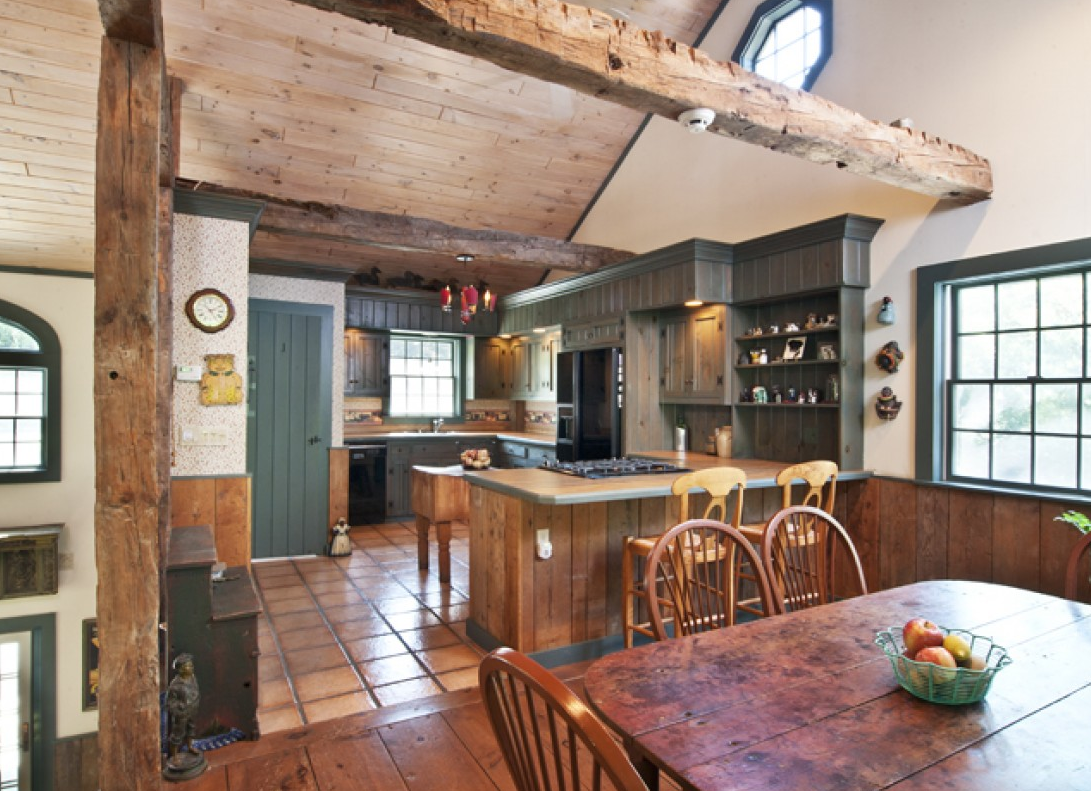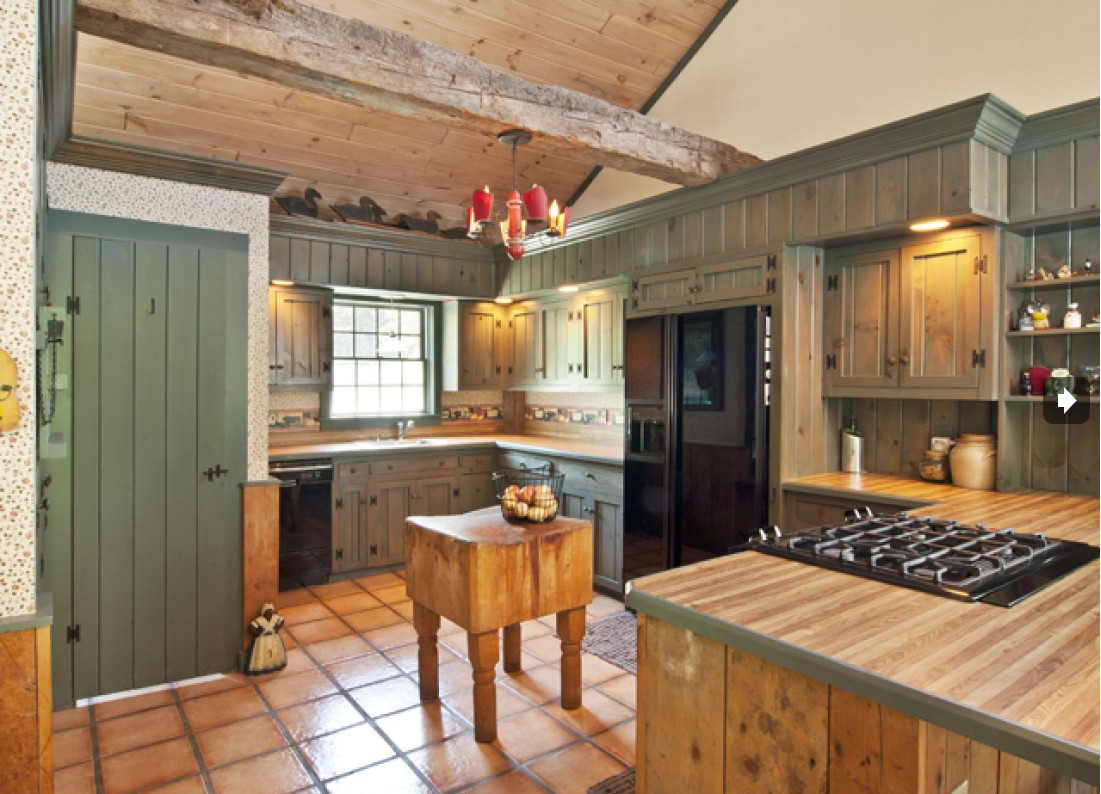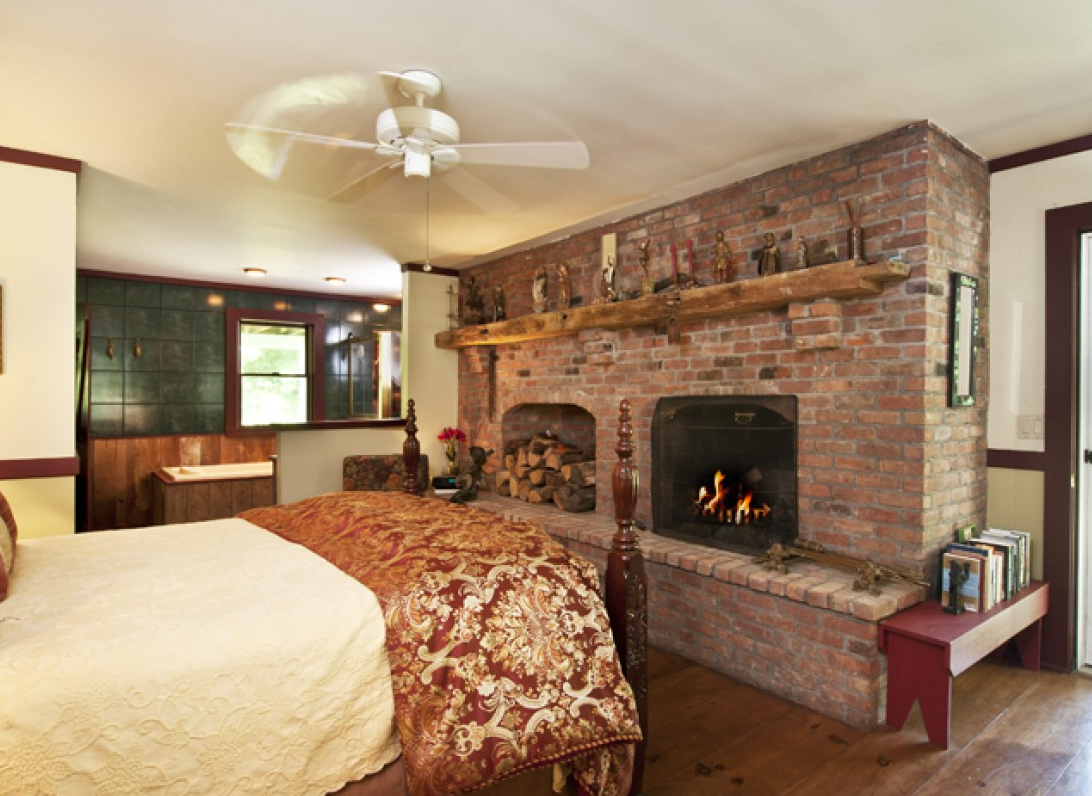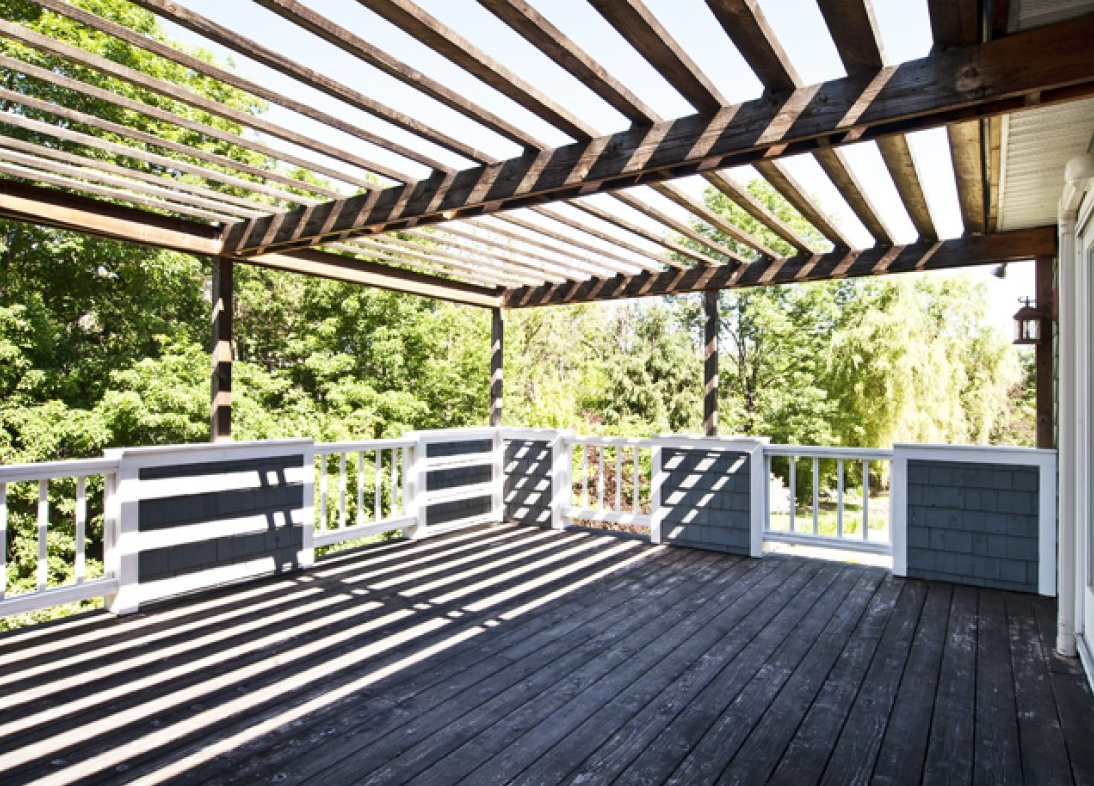 According to the listing, the great room has 14-foot "pickled pine" ceiling, and retains its original beams. There's also a brick woodburning fireplace (perfect for the cooler months). The kitchen is spacious and has butcher block counterops; a sunroom and an outdoor deck overlooking gardens and a Koi pond complete the away-from-everything-NYC vibe.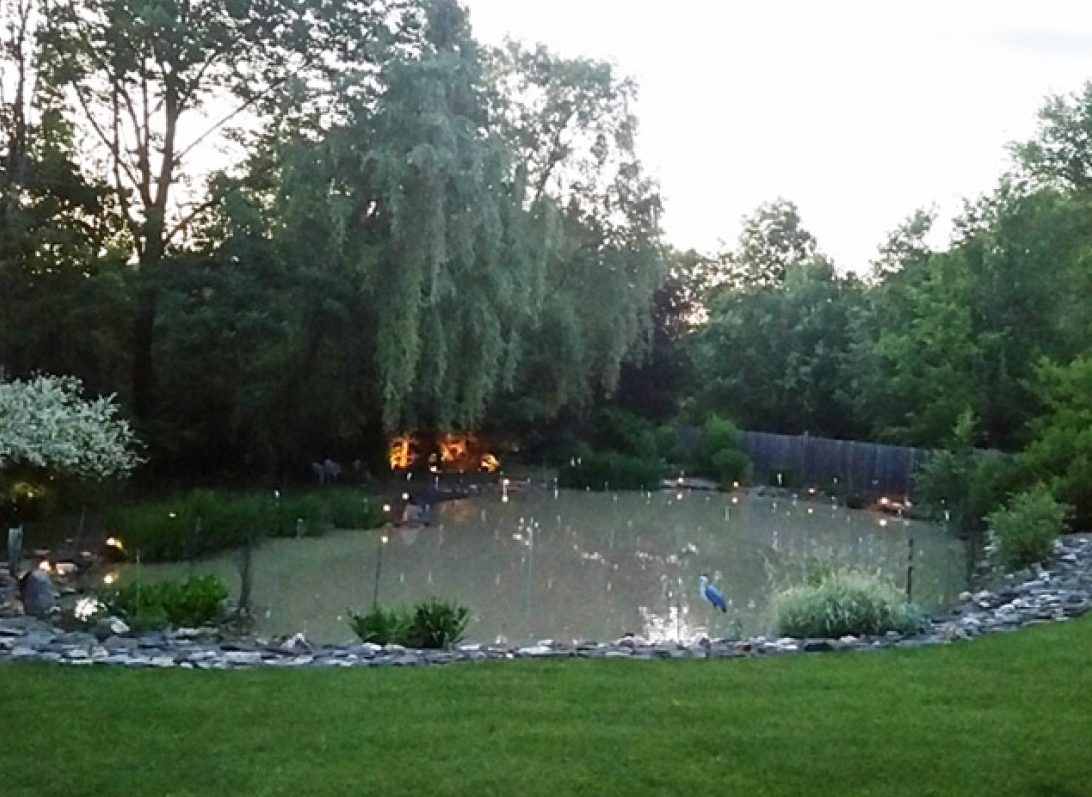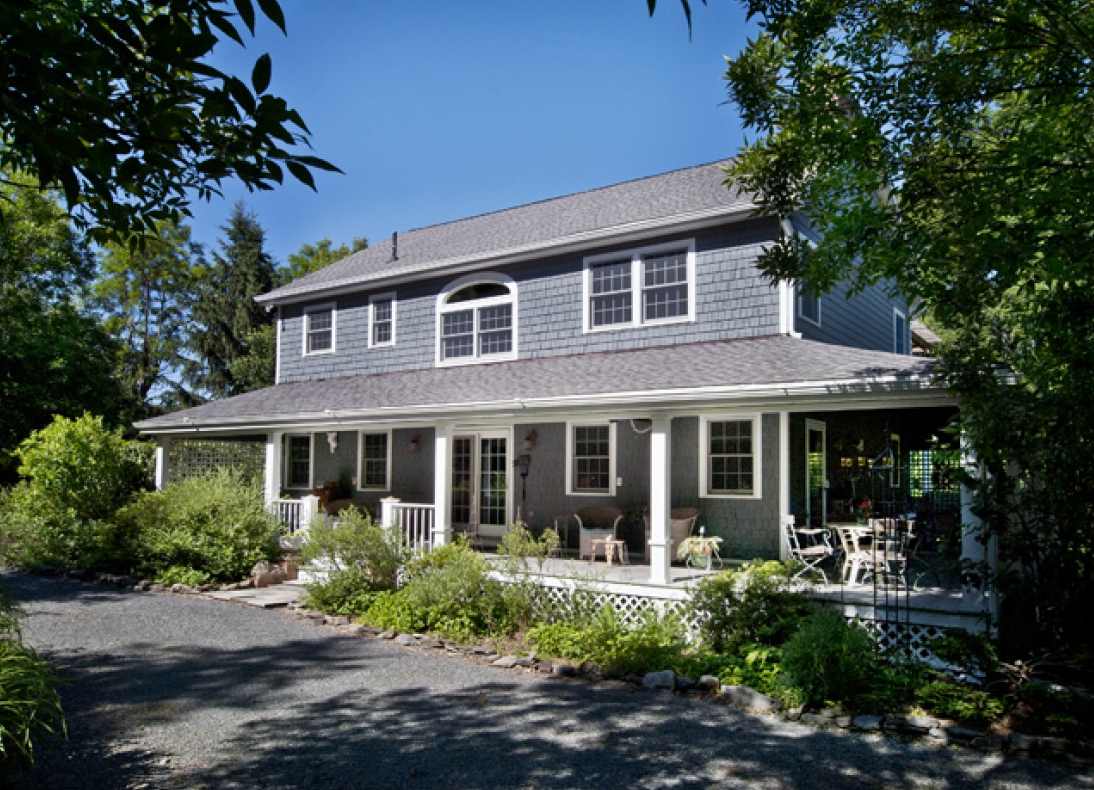 The main floor is accessed through a covered wrap-around porch (talk about a good place to spend a lazy Saturday), and inside, there's a master bedroom with a brick fireplace—how romantic/cozy is that?—and an en-suite bathroom with a soaking Jacuzzi tub as well as a standing glass shower. The first floor also has two guest bedrooms, too.
The house, which sits on 1.3 acres, is about eight minutes from Hudson, a town that's incredibly popular with New Yorkers because of its charming-yet-still-bustling feel, with galleries, antique shops, and restaurants galore. It's also just about two hours from the city—not a bad commute when the weekend's over, all things considered.