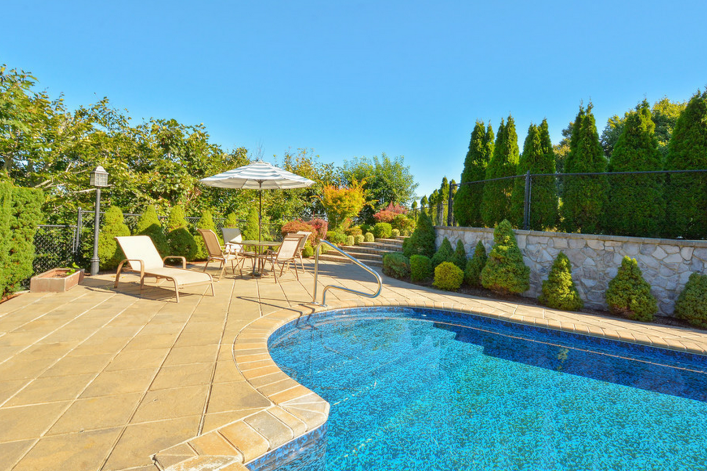 Thinking of springing for a vacation home this summer, or just armchair shopping for one? Us too. Last summer, we looked into the lay of the land for vacation properties in areas like the North Fork and the Catskills, and in seaside neighborhoods within the five boroughs. Read on for tips on house-hunting for a reasonably priced summertime set-up, and for some dreamy looking listings:
THE NORTH FORK
Even though it's supposedly gaining traction with the "hipster" set, Long Island's North Fork is still far more affordable (and much lower key) than its neighbor to the south, the Hamptons. There are currently more than 200 homes for sale for under $500,000, according to StreetEasy, especially if you move away from the trendy Southhold neighborhood. Plus the area has a burgeoning wine industry to help you unwind on the weekends. For more tips on buying in the North Fork, check out our guide here.
CITY ISLAND
Most of the homes in this seaside Bronx town are cottages and bungalows (rather than apartments), but there are plenty of options for half a million and under. The commute might be tricky—there's only one road on and off the island, at present—and since many of the island's beaches and docks are private, it pays off to buy property directly on the waterfront, as beach access will usually come as part of the deal. For more tips on buying in City Island, read our primer.
THE CATSKILLS
While the upstate area is no longer synonymous with Borscht Belt summer retreats, the Catskills' famous bungalow communities are still intact (and often run as co-ops), with many small homes selling for less than $10,000 (!). Larger cottages run the gamut from $100,000 to $1 million (though usually closer to the former), depending on size and location. For more tips on Catskills house hunting, check out our guide here.
CONEY ISLAND
Not content to take day trips down to Coney this summer? It's not a neighborhood known for its quaint cottages—and it can often be tough to find apartments that are on the market—but options here are far cheaper than in most Brooklyn 'hoods, with prices often hovering between $200,000 and $400,000. (We'd highly recommend spending the cash you save on season tickets to the Cyclones). For more tips on Coney's real estate scene, we've got tips.
ROCKAWAY
​The newly-trendy Queens beach 'hood has a huge variety of housing options, depending on if you'd rather live in a younger, hipper area like Rockaway Park or something more family-friendly (and with bigger houses) like Belle Harbor or Neponsit. Wherever you buy, keep in mind that you'll also have to splash out a lot of extra cash on flood insurance. For more tips on buying in the Rockaways, start here.
Related: 
Thinking of subletting for the summer? Read here first
Come to the Rockaways for affordable apartments and hyper-local eateries, but beware of free-floating sand
Your everything guide to finding a long-term Hamptons rental this summer
A New York vacation house for $2,000? Believe it
European homes that'll cost you the same as (or less than) a Manhattan one-bedroom
Brick Underground articles occasionally include the expertise of, or information about, advertising partners when relevant to the story. We will never promote an advertiser's product without making the relationship clear to our readers.