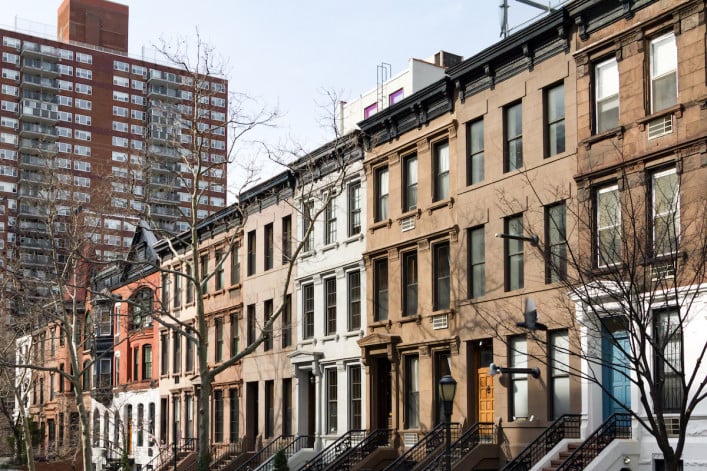 It's common knowledge that all residential buildings in New York City need a certificate of occupancy (also called "C of O" or just "CO"), which states how a residence is used, for example how many bedrooms or how many exits there are. But many owners don't realize that making changes to the layout or use of an apartment or house can result in the need for a new C of O.
What happens if you ignore this step and don't get a new C of O from the city's Department of Buildings? It's a problem when you go to sell, because if your property lacks the correct certificate of occupancy, the burden to fix the problem is on you as the owner/seller—as any lawyer will advise a buyer. And potential buyers may get nervous—and walk away if they think the situation is too complicated and will take too long to correct.
Here are some of the renovations that can trigger the need for a new certificate of occupancy:
• Subdividing an apartment 
• Converting a space previously designated for laundry or storage to increase the number of units
• Changing the use of a commercial space, such as from a retail store to a restaurant
• Modifying the layout of stairs, corridors, lobbies, and fire escapes that would affect exits
Combining apartments may not require a new certificate of occupancy 
If you're outgrowing your NYC apartment, one way to nab more space might be to combine with the apartment next door or upstairs—if, that is, your building allows it and you've got the money and patience to withstand such a complex renovation project.  
Under certain circumstances, you might not need a new C of O if you're combining apartments, according to the DOB. You may be able to file an Alteration Type II application, a permit for "multiple types of work, not affecting use, egress, or occupancy." Some restrictions do apply, though.
For example, apartment combinations are allowed without a new certificate of occupancy if they're on the same floor or adjacent floors using interior access stairs that connect no more than two stories and results in an equal or lower number of zoning rooms, the DOB says. 
Others include:
• Keeping natural light and air requirements compliant in each new habitable room
• Not altering egress from any floor of the building, such as stairs, corridors, passageways, fire escapes, or lobby
• Eliminating the second kitchen and capping plumbing connections—unless they'll be used for, say, a washer, bar sink, or new bath. 
• If the units are condos, you must obtain a new tentative tax lot number from the Department of Finance for the newly created unit prior to filing your application with the DOB
How to request a new certificate of occupancy
In order to get a new C of O, you must hire a registered architect or professional engineer to provide plans to the DOB for review. Once approved, a licensed contractor can obtain the necessary permits and begin work. 
Once the work is done, the permit holder requests a DOB inspection to make sure work kept to the approved plans and meets code requirements. If the work clears inspection, owners can request a new or amended C of O, and requests are "generally processed within 24 to 48 hours," a DOB spokesperson says. 
The temporary certificate of occupancy
If your building is still under construction, but some units are finished and the DOB finds them safe for occupancy, it may issue a TCO. The TCO is typically issued for 90 days, and must be renewed for legal occupancy to continue. There are no limits to how many times a TCO can be renewed as construction continues. 
NYC apartment buildings built before 1938 
Buildings constructed before 1938 are not required to have a CO. Should you need proof of legal use in one of these exempt buildings, the DOB says to contact the borough office where the property is located to request a Letter of No Objection.
Brick Underground articles occasionally include the expertise of, or information about, advertising partners when relevant to the story. We will never promote an advertiser's product without making the relationship clear to our readers.